YOUNG HEARTS | Executive Produced by Mark and Jay Duplass | In Select Theaters and streaming on VOD on February 12
Directed by: Sarah and Zachary Ray Sherman
Written by: Sarah Sherman
Starring: Anjini Taneja Azhar, Quinn Liebling, Alex Jarmon, Ayla Carda, Kelly Grace Richardson, Eric Martin Reid, Tanner Orcutt
Produced By: Elise Freeman O'Brien
Executive Produced by: Mark and Jay Duplass

Tilly (Quinn Liebling) and Harper (Anjini Taneja Azhar) have lived across the street from each other since they were small children. Harper's older brother (Alex Jarmon) is Tilly's best friend. When Harper enters high school, she and Tilly find themselves in an unexpected relationship that challenges social expectations, self identities and family standings, providing us with an honest look into the naive yet complex social/cultural worlds of today's young people.

"[Young Hearts] use of representation, its delicate, quiet sweetness and its telling of a story that is often told, but not often told well, has the special ability to show us something that we haven't seen before." — Mark Duplass, Executive Producer
Son of the South gets a trailer and poster!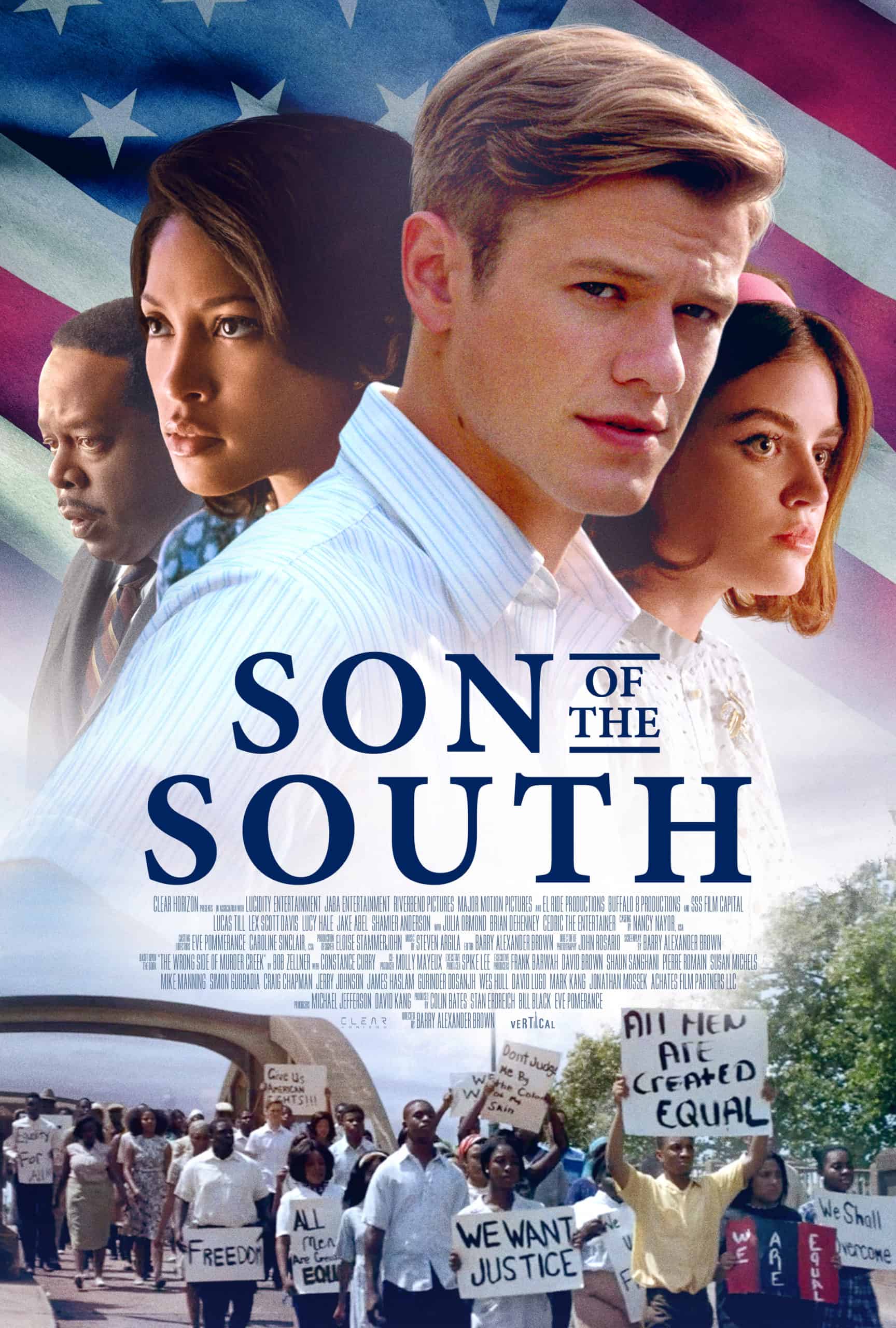 | | |
| --- | --- |
| Distributed By: | Vertical Entertainment |
| In Select Theaters, streaming VOD & Digital: | February 5, 2021 |
| Directed By: | Barry Alexander Brown |
| Written By: | Barry Alexander Brown and Bob Zellner |
| Produced By: | Colin Bates, Stan Erdreich, Bill Black, Eve Pommerance |
| Executive Produced by: | Spike Lee |
| Starring: | Lucas Till, Lex Scott Davis, Lucy Hale, Cedric the Entertainer, Julia Ormond |
| Rating: | Not yet rated |
| Run Time: | 103 mins |
| Synopsis: | A grandson of a Klansman comes of age during the early 60's in the deep south and eventually joins the Civil Rights Movement. Based on Bob Zellner's autobiography "The Wrong Side of Murder Creek". |
High-Octane action thriller 400 Bullets, starring Jean-Paul Ly, Andrew Lee Potts, and James Warren hits March 2
Get ready to jump into action this spring. Highly anticipated action feature 400 BULLETS, written and directed by Tom Paton (Black Ops, Redwood, Black Site), hits VOD, digital and national home entertainment shelves for watch-at-home on March 2, 2021 from Shout! Studios.
An edge-of-your-seat, military actioner about what it means to fight for honor instead of profit, 400 BULLETS combines gun battles, epic hand-to-hand fight sequences and the banter of hardened soldiers into a lean, two-fisted film that packed with a wallop.
The film boasts a stellar British cast of Jean-Paul Ly (Jailbreak, I Am Vengeance), Andrew Lee Potts (The Crown, Primeval, Alice in Wonderland), James Warren (The Gentlemen, King Arthur: Legend of the Sword), Adele Oni (The Witcher, Years and Years), Steve Blades (All the Devil's Men, Recoil), and Wayne Gordon (Into the Badlands, Cinderella Man).
The collectible Blu-ray™ and DVD release boast a spectacular movie presentation with special bonus content, including commentary with writer/director Tom Paton and behind-the-scenes featurette. A must-have for action movie enthusiasts and collectors, 400 BULLETS will be available in stores at Walmart and other fine online retailers. Pre-order is available now at Shoutfactory.com
New documentary explores what makes Michelle Obama so inspirational- MICHELLE OBAMA: LIFE AFTER THE WHITE HOUSE. Now available on Amazon Prime.
Former First Lady MICHELLE OBAMA'S story has just begun. The Obamas have remained quite busy with their new life of activism which includes their issue-oriented production company, Higher Ground, which won an Oscar for Best Documentary in 2020. Mrs. Obama's autobiography, Becoming, has become the best-selling memoir of all time and even won a Grammy following the publication of her book. Get lost in the incredible journey of this modern-day First Lady's story in the making.
The feature-length biography is now widely available, including Amazon Prime: https://amzn.to/2XqTne5
Directed by Jordan Hill, Executive Produced by Dana Webber, 'Michelle Obama: Life After The White House' is distributed by Legacy Distribution.
FIRST BLUSH Explores the Romantic Complications of a Triad on VOD February 2nd
Gravitas Ventures has announced the release of Victor Neumark's debut feature First Blush. The modern millennial romantic comedy follows a young married couple who re-examine their relationship when they both form an attraction to Olivia.
A passionate and compassionate display of the highs and lows of a polyamorous relationship, First Blushwill be available February 2ndon a number of digital and cable platforms, including iTunes, Amazon Video, Vudu, Comcast, Spectrum, and Cox.
Nena and Drew are a young, happy-ish married couple whose relationship is thrown off its axis when they meet Olivia. The trio's attraction to each other is undeniable, but when they become romantically involved, they struggle to navigate the complications of a polyamorous relationship.
The three push each other's boundaries to their limits as they discover painful truths about who they are, what they want, and how to love in turbulent times. In turns both hilarious and heartbreaking, the film tenderly explores the anxieties that shape a generation, and celebrates the bravery that it takes to make genuine connections.
Redemption Day arrives on DVD February 23rd, out now in select theaters, On Digital & On Demand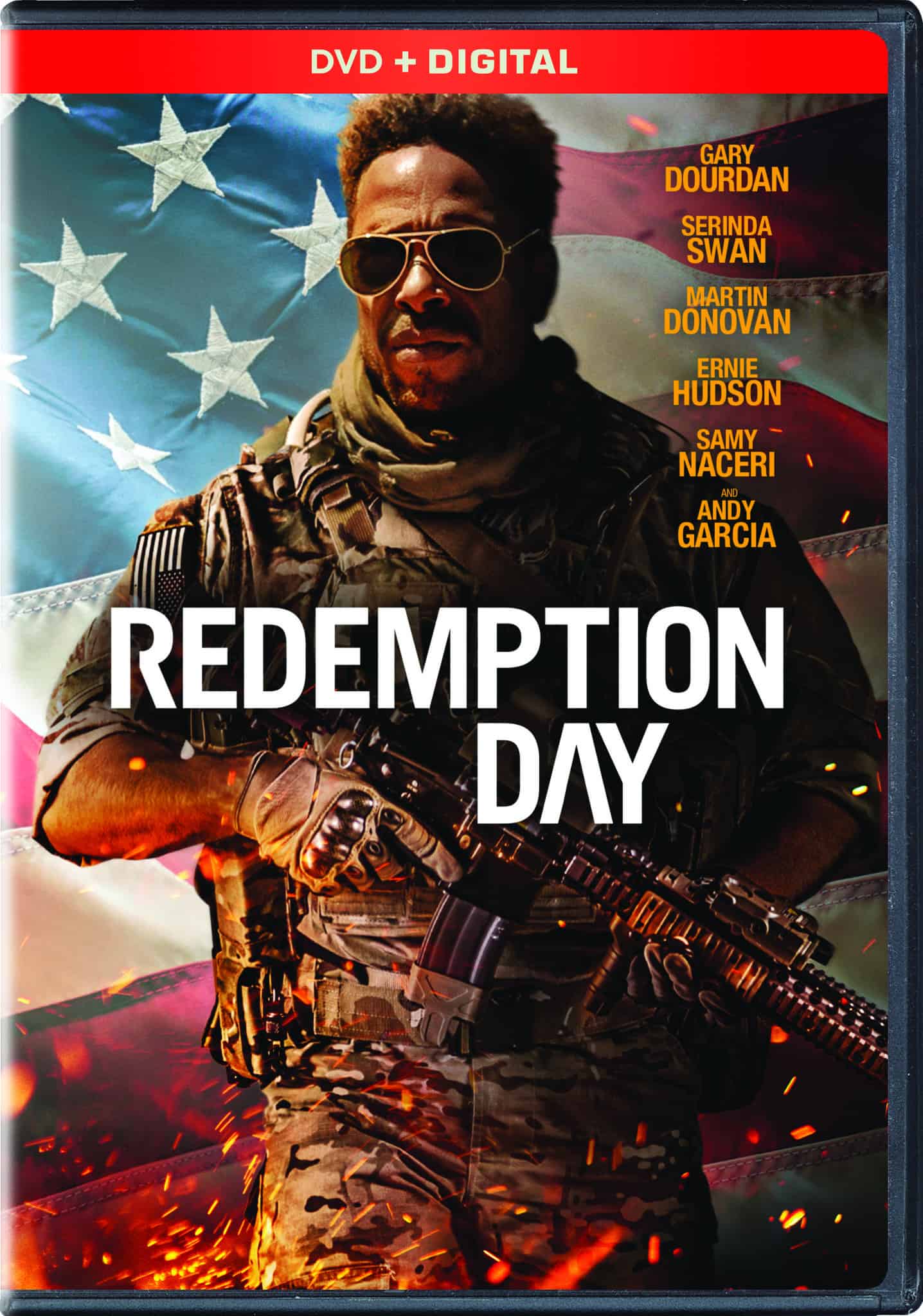 Release Dates: Now In Select Theaters, On Digital & On Demand
On DVD February 23, 2021
Starring: Gary Dourdan, Serinda Swan, Martin Donovan, Ernie Hudson, Samy Naceri, Andy Garcia
Directed By: Hicham Hajji
Written By: Sam Chouia, Hicham Hajji
Synopsis: Having just returned home, decorated U.S. Marine Captain Brad Paxton's (Gary Dourdan) wife, Kate, is kidnapped by a terrorist group while working in Morocco. He is forced back into action for a daring and deadly operation to save the woman he loves.
Genre: Action
Run Time: 100 minutes
Rating: Rated R for violence and language
Cinedigm Releases Hitchcockian Erotic Thriller "X" on Digital & DVD Feb. 9th
Cinedigm is proud to announce the North American release of X from filmmaker Scott J. Ramsey, arriving on Digital & DVD February 9th. X is a Hitchcockian mix of melodrama, thriller and camp where the head of a mysterious foundation finds out that some secrets never stay buried. X will be available to buy or rent on all major digital platforms including Amazon, Google Play and VUDU.
The film can also be pre-ordered on iTunes/Apple TV here.

After its World Premiere at the Starburst International Film Festival in Manchester, UK, the sexy thriller was screened at over a dozen festivals around the world. During its extensive film festival run, X took home Best Overall Film at the 2019 Indie Gathering in Cleveland, Ohio.

Armed only with masquerade masks and invitations, guests arrive at a seaside estate for a charity ball hosted by a mysterious foundation. With identities hidden from their fellow party goers, they partake in the sinfully seductive surroundings with their charming host Christian (Hope Raymond), known as X.
The monthly masked debauchery is all fun and games until the arrival of an unexpected guest from Christian's past, who threatens to bring to light her darkest secret. And when a voyeuristic video reveals a violent crime, Christian must decide if the truth is worth exposing the world she has created.

"We want to invite you to put on your best mask, and enter into our lush, dark world," said Ramsey. "At the intersection of erotic thriller and queer camp, this is a story about the destructive power of shame. Our goal is to comfort the disturbed and disturb the comfortable."

Shot entirely on location in Northern California, the film was produced by The Foundation, an independent production company founded by Ramsey, producer Hannah Katherine Jost and producer Kevin De Nicolo. The film is Ramsey's directorial debut, co-written by Ramsey and Jost. Not satisfied with simply making their feature film directorial debut, the team at The Foundation pushed the bounds of storytelling even further to expand their premiere project.
"Our goal became to create an immersive experience through multi-media storytelling in three different mediums: the film, the album, and the music videos", shares Ramsey.

The film will be released alongside At the Devil's Ball, an 11 track "electro-cabaret" album featuring music from the movie by goth pop duo The Major Arcana, available to stream and download on music platforms everywhere on February 16.
Spotify Album Pre-Save Link Here.
Blithe Spirit opens on February 19th. Streaming too from IFC Films!
Best-selling crime novelist Charles (Dan Stevens) suffers from terrible writer's block and is struggling to finish his first screenplay. His picture-perfect new wife Ruth (Isla Fisher) is doing her best to keep him focused so they can fulfill her dream of leaving London for Hollywood. Charles' quest for inspiration leads him to invite the eccentric mystic Madame Acarti (Judi Dench) to perform a séance in his home.
He gets more than he bargained for when Madame Acarti inadvertently summons the spirit of his first wife: the brilliant and fiery Elvira (Leslie Mann). Ready to pick up her life right where she left off, Elvira is shocked to discover the prim and proper Ruth is now married to her husband and running her household. Charles finds himself stuck between his two wives and their increasingly over-the-top attempts to outdo one another in this lethally hilarious comedy.
Jennifer Lopez & Trans Nibbling in Official Oscar Entry: Virtual Theatrical Run 1/12 – 2/9
DRAW WITH ME from Constantine Venetopoulos on Vimeo.
DRAW WITH ME is the story of talented teen artist, Brendon Scholl, who identifies as trans non-binary and whose art has been a vital outlet for self expression.
From coming out as trans and consequently attempting suicide, to becoming an advocate…this intimate portrait of Brendon and their supportive family's trials dives deep into what was endured and overcome in this heartwarming journey of acceptance.

"Talking about your identity as a person – sexual preference has to do with who you go to bed with, and your identity is who you go to bed as," shares Brendon's mother, Leslie Ann Lopez.
DRAW WITH ME was created in partnership with The Trevor Project (the leading suicide prevention line for LGBTQ+ Youth) and powered by the Onassis Foundation.
The film has had a wonderful impact on the LGBTQ+ movement having been presented at Tribeca Film Festival with the support of GLAAD, having been the subject of the first-ever panel at the United Nations on Transgender Health, and having screened at numerous high-schools in conjunction with the New York Department of Education.
National Coming Out Day, October 11 2020, marked a milestone for the film when President Elect Joe Biden supported the LGBTQ+ movement in an award show that screened DRAW WITH ME and honored Brendon with the Revry Visibility Award presented by Jennifer Lopez.
"The film is important and timely in its story and message, and can have a huge impact, " says Jennifer Lopez in the film.
"It's a story that is very close to my heart, because it is a family affair. It's about accepting change and challenges with love, and that knowing when we do, everything is possible."

"Although I knew that telling this story came with a lot of responsibility, I felt ready and the family truly made me feel safe and comfortable in doing so," shares Director, Constantine Venetopoulos. "The entire family joined as one in supporting Brendon and the film..
What I truly believe drew me to the story, though, was Bredon's confidence in knowing who they were at such a young age, and being ready to use their experience as a tool for other youth who were struggling with their identity and coming out. I thought 'I wish I had someone like Brendon to talk to when I was struggling in the closet as a kid.'

Brendon has expanded their artistry beyond drawings and painting, and is now a sophomore in college studying acting. An advocate for acceptance, Brendon's message for all those whose family, friends or co-workers may be trans is simple and clear, "Believe us when we say who we are."
The full 24 minute film is available to the public at: ArenaScreen.