Star Trek VI: The Undiscovered Country was Sci-Fi's way of explaining Post Cold War relations to prehistoric man children. If the Klingons and the Federation could learn to live together, then why couldn't we deal with Boris Yeltsin and his former KGB underling who was bound not to become a problem.
What comes on The Undiscovered Country 4K UHD?
Star Trek VI: The Undiscovered Country boasts a different style of cinematography. Director Nicholas Meter had cinematographer Hiro Narita aim for a darker style. So, a lot of people are going to be moaning about how dark the 4K UHD transfer looks and it's true to how it appeared in theaters. While The Voyage Home was the first one I saw in theaters, The Undiscovered Country is the one that I have the best memory of how it was presented.
The Dolby TrueHD 7.1 master audio track gets more to do on this film than the Star Trek V presentation. While there is a degree of excessive political dialogue aimed at the curious 12 year olds in the crowd. You get more space action and prison planet craziness to keep the focus going on the audio front.
The special features sports two commentary tracks. Plus, you get Blu-ray exclusives special features also sporting two more hours of special features ported over from the last Blu-ray releases.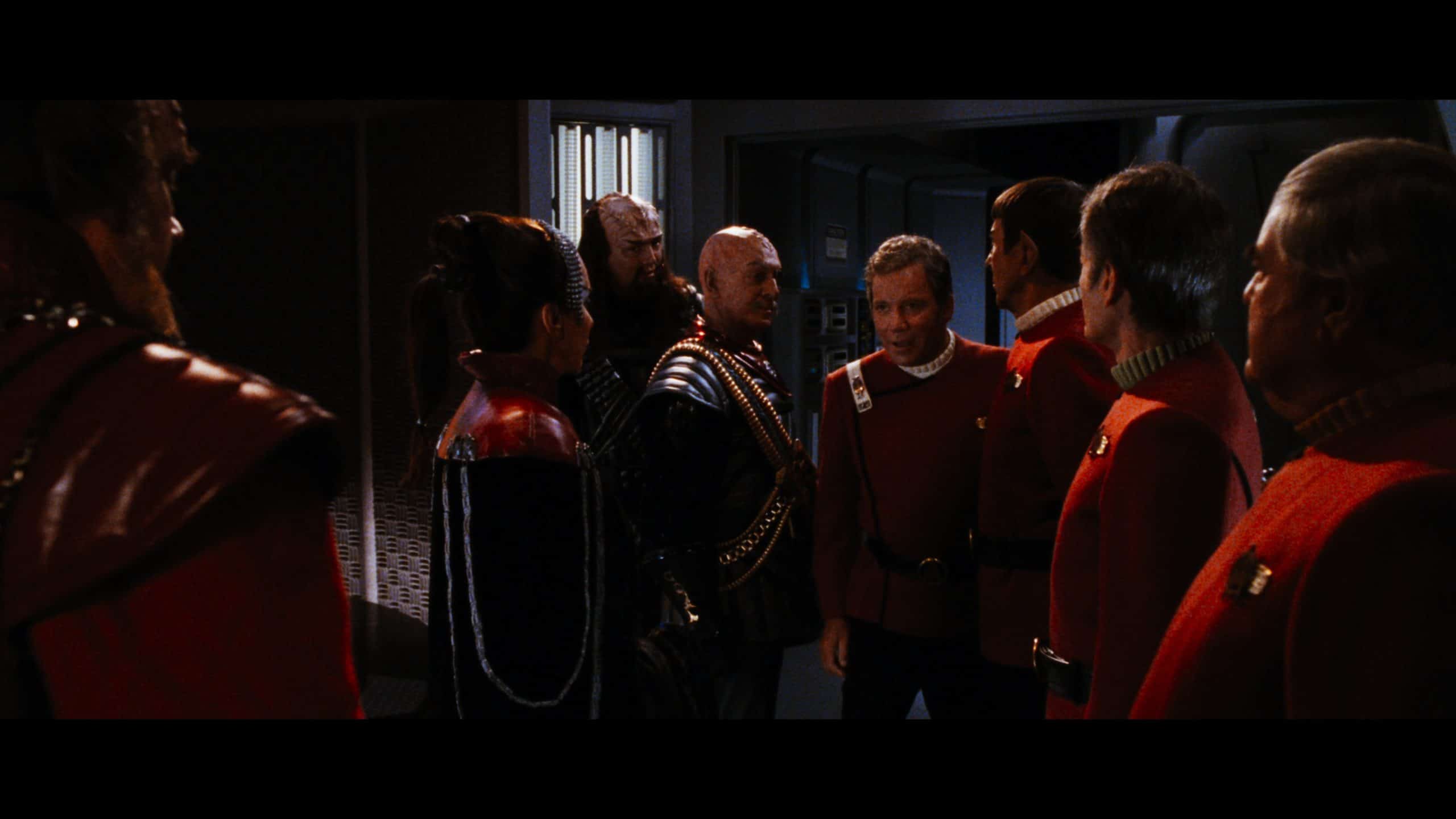 Star Trek VI: The Undiscovered Country is now available!