STAR TREK: THE ANIMATED SERIES REVIEWED
"Star Trek: The Animated Series" didn't last that long on NBC Saturday Mornings. Well, it lasted longer than it would in the modern era. Spread across three discs, Trekkers will find the classic animated series brought to glorious HD for the first time on disc. While the show is well-known among geeks, no one can quite figure out why. Is it the new cast members or the push to make a cartoon about hard Sci-Fi issues in a fantastical setting? So many moving parts were on display and every aspect seemed to be fighting against any forward movement.
If there's anything to take away from "Star Trek: The Animated Series", it's that some Sci-Fi shows need to stop and take the time to evolve. When moving the action out of prime-time and into the Saturday Morning hours, NBC was seemingly banking on kids to enjoy retreads of a show that ended 5 years prior. If you know kids, it's asking a lot of them. Still, the kids of 1973-1974 stuck with it and tried their best to make it work. Solid writing abounds, but the material just remains so slow for Saturday morning.
SPECIAL FEATURES
Audio & Text Commentaries
Featurettes
Show History
Storyboard Gallery
Collectible Cards
A/V STATS
1.33:1 1080p transfer
DTS-HD 5.1 master audio
RELEASE DATE: 11/15/16
Video -

95%

Audio -

95%

Supplemental Material -

98%

Show Score -

86%
The Plot Thus Far
Boldly continuing where Star Trek: The Original Series left off, these animated adventures chart the progress of Captain Kirk and his crew in a universe unconstrained by "real-life" cinematography! With all characters voiced by their original actors, join Kirk, Spock, Bones and the crew for 22 new adventures: to boldly go where no animation has gone before!
STAR TREK: THE ANIMATED SERIES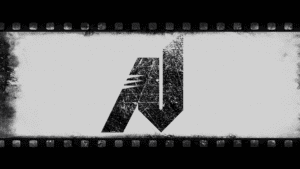 STAR TREK: THE ANIMATED SERIES REVIEWED "Star Trek: The Animated Series" didn't last that long on NBC Saturday Mornings. Well, it lasted longer than it wou