Jason Schwartzman (The French Dispatch), Scarlett Johansson (Black Widow), and Tom Hanks (Elvis) lead the hilarious all-star ensemble in director Wes Anderson's acclaimed comedy ASTEROID CITY, arriving for the first time on Digital August 11 and Blu-ray/DVD August 15 from Universal Pictures Home Entertainment.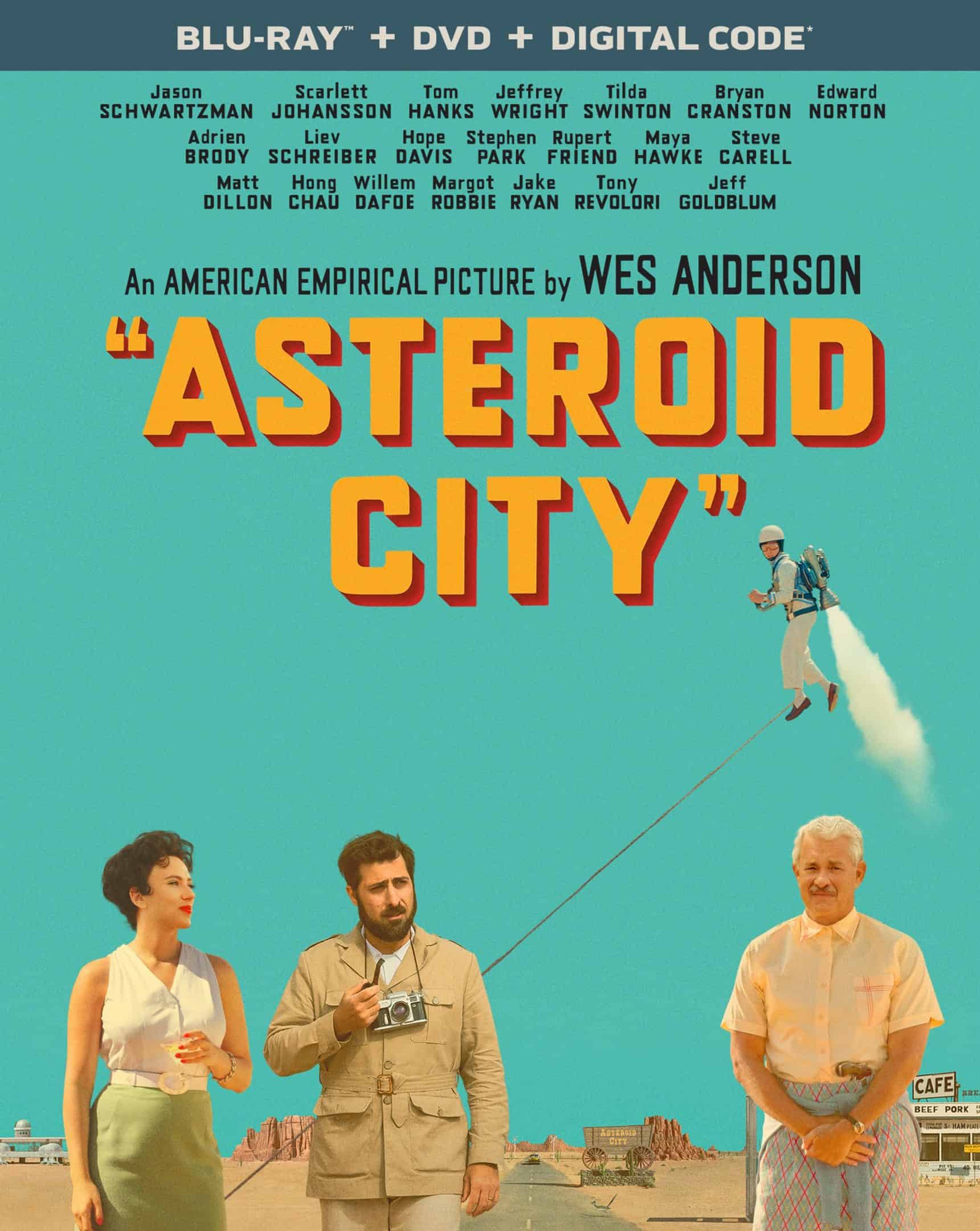 Certified Fresh on Rotten Tomatoes, ASTEROID CITY follows a group of quirky kids who converge on a fictional 1950s desert town for an annual space-themed competition, only to have their gathering upended by unexpected world-altering events. Schwartzman, Johansson and Hanks are joined by an incredible supporting cast including Jeffrey Wright (Westworld), Tilda Swinton (Suspiria), Adrien Brody (The Pianist), Bryan Cranston (Breaking Bad), Edward Norton (Birdman), and more.
The Blu-ray and DVD releases boast exclusive behind-the-scenes featurettes with cast and crew interviews that provide an intimate look inside Wes Anderson's unique filmmaking style and vision for Asteroid City's unforgettable characters and themes. Go behind the scenes of the film's production design, music rehearsals, creature effects, and more.
For Anderson fans and anyone who loves a great comedy ensemble, ASTEROID CITY is a must-own summer comedy event, loaded with bonus features when you pick it up on Digital August 11 and Blu-ray/DVD August 15.