Stage Fright predated the Hitchcock creative peak of the 1950s by a few months. But, what effectively marked the turnover from the aggressive Black and White features of the 1940s into the peak cinema of the 1950s? It was the first time that Hitchcock aggressively tweaked the opening style of his movies. Many people took issue with the lying flashback, as the unreliable narrator perspective was new to audiences of the time. But, this toying with POV would later go on to become a staple of his work.
Alfred Hitchcock has his baggage that comes from later interpretations of his career and work. But, you can't say the man didn't have vision. While the 1940s were some of his biggest first American hits, things changed when you start hitting the auteur phase of a career. Studios get behind you, as the profits start rising and audiences trust your takes.
Stage Fright could have been done by any number of directors. What Hitchcock brings to this adaptation with Alma Reville's assistance is a multi-focus approach to a murder mystery. You have the young actress (Jane Wyman) crushing on Jonathan Cooper (Richard Todd). But, he's putting the moves on Charlotte Inwood (Marlene Dietrich), who has the career that the young actress wants. Everyone is out for something and nobody is totally telling the truth.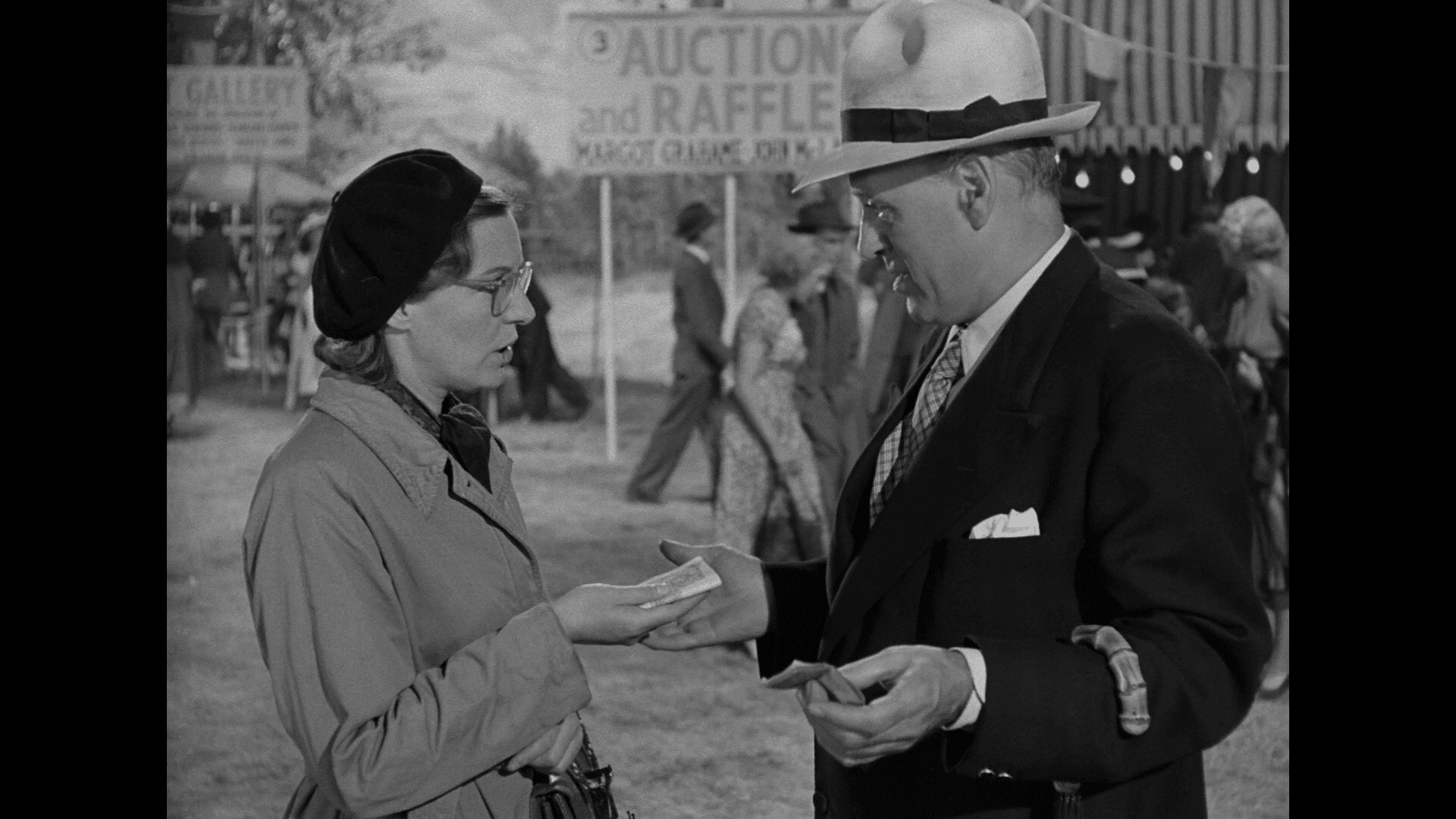 What's great about Hitchcock's return to England is how much his film style had changed by 1950. Having started making mysteries and crime dramas during the Silent Era in England, Stage Fright was an evolution. You can see the careful hand that would dominate the 1950s appearing here, but he was also leaning into the darker style of his early work ala Jamaica Inn.
However, Stage Fright keeps a toe firmly into the Hollywood ideal of the time. Marlene Dietrich stole a lot of focus and initial press response wasn't totally supportive. But, Hitchcock students such as Richard Franklin and the friendlier parts of Cahiers du Cinema would later support the movie. Watching the film in 2022, I can see the efforts to make a dark comedy out of this murder mystery. However, no one ever seems to be on the same page.
Jane Wyman feels like she's being toyed with by Marlene Dietrich and even Alistair Sim. While this is typical for a younger lady playing the lead in a 1950s film, it's distracting. Stage Fright wants to give most of its main characters a chance to shine, but that only works for the stage. Dietrich plays a villain without trying, meanwhile Wyman is too goody-goody to be anything but helpless.
Then, you have a distracting number of supporting players that could easily be the killer. A lot of what Hitchcock would perfect later in the decade was on display here. But, you also see how much his films live and die by the editing/acting. For those that fancy themselves students of film, think about the differences of a Frenzy or Saboteur vs. Psycho or Rear Window. What about them makes each pairing different?
Hitchcock is a master director for a reason. He takes a story of lovers trying to fake their way out of murder and turn it into something much larger than it should have been. Stage Fright isn't a personal favorite, but it's quite interesting.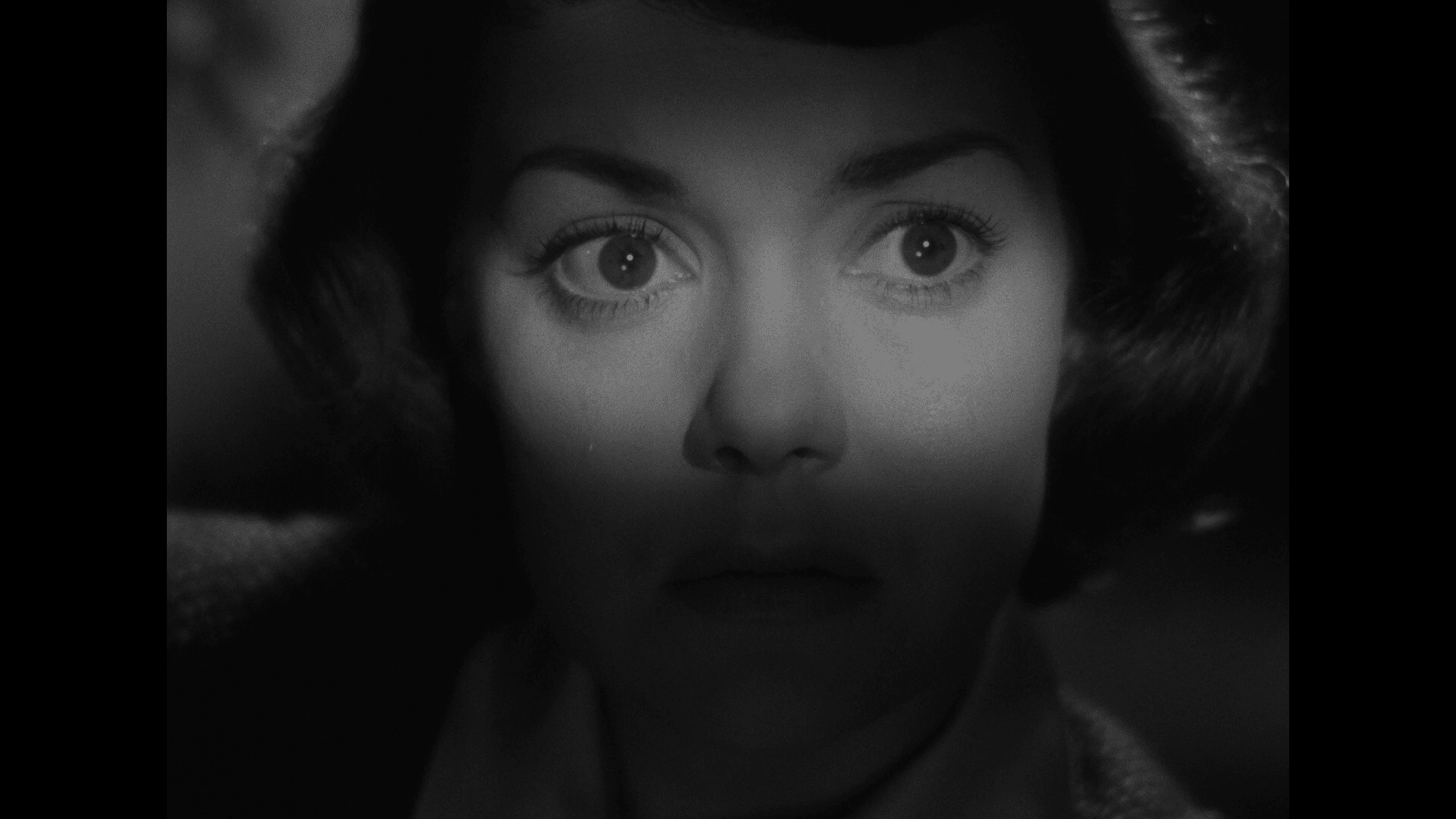 Warner Archive brings Stage Fright to Blu-ray with a terrific package. You get a making-of documentary and a trailer as the special features. The documentary doesn't totally replace a commentary, but it's a step in the right direction. The A/V Quality sports a killer 1080p transfer and a clean DTS-HD 2.0 master audio track. I'd recommend a purchase.