SPINNING DRY starring James Duval, Elana Krausz, Jesse Garcia, Chis Mulkey, John Savage | World Premieres at the DTLA on Saturday, October 26th at 11am!
Courtesy of Spin Dry Productions, LLC
Directed by James Avallone 
Co-Directed by Elana Krausz
Directed by James Avallone and Elana Krausz

Written by  James Avallone, James Duval, Elana Krausz
Produced by  Beau J. Genot, Maureen Motley, James Duval
Cinematography by  Chris Faulisi

Edited by Jeff Canavan Charlize Toratani

Composed by Mark Fontana

Starring James Duval,  Elana Krausz, Jesse Garcia, Sophia Dimassis Krausz, 
Lindsey Trachtenberg, Chris Mulkey,  John Savage
Samantha "Sam" Martin (Elana Krausz) is an alcoholic Hollywood mother and five-time ex-housewife who is also an alien abductee. Uneasy and bored, she invites in her gardener's 30-something son Samuel "Norm" Normandie (James Duval), a Desert Storm vet who is filling in for his dying father.
Their drinking and conversation is repeatedly interrupted by her fiery antagonizing first husband Frank (John Savage), her surly daughter Joyce (Lindsay Trachtenberg), Joyce's meathead boyfriend Jackie (Chris Mulkey), and Norm's best friend Dennis (Jesse Garcia). Sam and Norm bond over alcohol, alienation, and alien kidnapping stories. Daylight turns into boozy sunset and then in the darkest hours as Sam tries to convince Norm that this is her last night on Earth.

About the Director
James Avallone served seven years in the United States Marine Corp, attaining the rank of sergeant. Following his service he graduated from the Los Angeles Film School and was the Director of Photography on the indie gem "Mad Cowgirl" (2006). He has worked on over a dozen films as director, producer, D.P. or writer. He directed the feature film "Playback" (starring James Duval and Tiffany Bowyer). He is currently writing his next feature while directing and editing films in Los Angeles and New York.
Elana Krausz – Co-Director, Actor, Writer, Director, Producer
Elana Krausz, although having done much theatrical work mostly in New York at the beginning of her career, notably working with Lee Strasberg for three years, she has primarily pursued her passion for independent films such as Black Coat's Daughter, About Cherry, Shotgun Wedding, amongst many other festival favorites. She has also written and directed a couple of award winning, independent feature films, At Risk and Stripped Down.
Directed by James Avallone 
Co-Directed by Elana Krausz
Producer: Beau J. Genot Maureen Motley James Duval
Screenwriter: James Avallone James Duval Elana Krausz
Cinematographer: Chris Faulisi
Editor: Jeff Canavan Charlize Toratani
Composer: Mark Fontana
Cast: James Duval Elana Krausz Jesse Garcia Sophia Dimassis Krausz Lindsey Trachtenberg Chris Mulkey John Savage
Stranger Than Fiction Doc AFTER THE MURDER OF ALBERT LIMA I Premieres At DOC NYC 11.13
Paul Lima was 20 and in college when his father was murdered in Honduras. For the last 13 years, Paul has dedicated his life to getting justice for his father. He's gotten the killer arrested and convicted – only to watch him bribe his way out. He's appealed and won in the Honduran Supreme Court. But the killer pays off local authorities to remain free. Desperate for closure, Paul decides to take matters into his own hands. He hires two bounty hunters to journey with him to Honduras – a country where people kill with virtual impunity – to kidnap the killer and hand him over to the authorities once and for all. What could go wrong?
Produced by Gunpowder & Sky
Director: Aengus James
Executive Producer: Van Toffler, Floris Bauer, Jude Harris, Meredith Vieira
Producer: Aengus James, Amy Rapp, Colin King Miller, Paul Lima
Cinematographer: John James, Aengus James
Editor: David Zieff   Music: Adam Sanborne
Language: English   TRT: 97 min   Country: USA, Honduras
Now Available – BALLOON, An Alternative To 'Joker'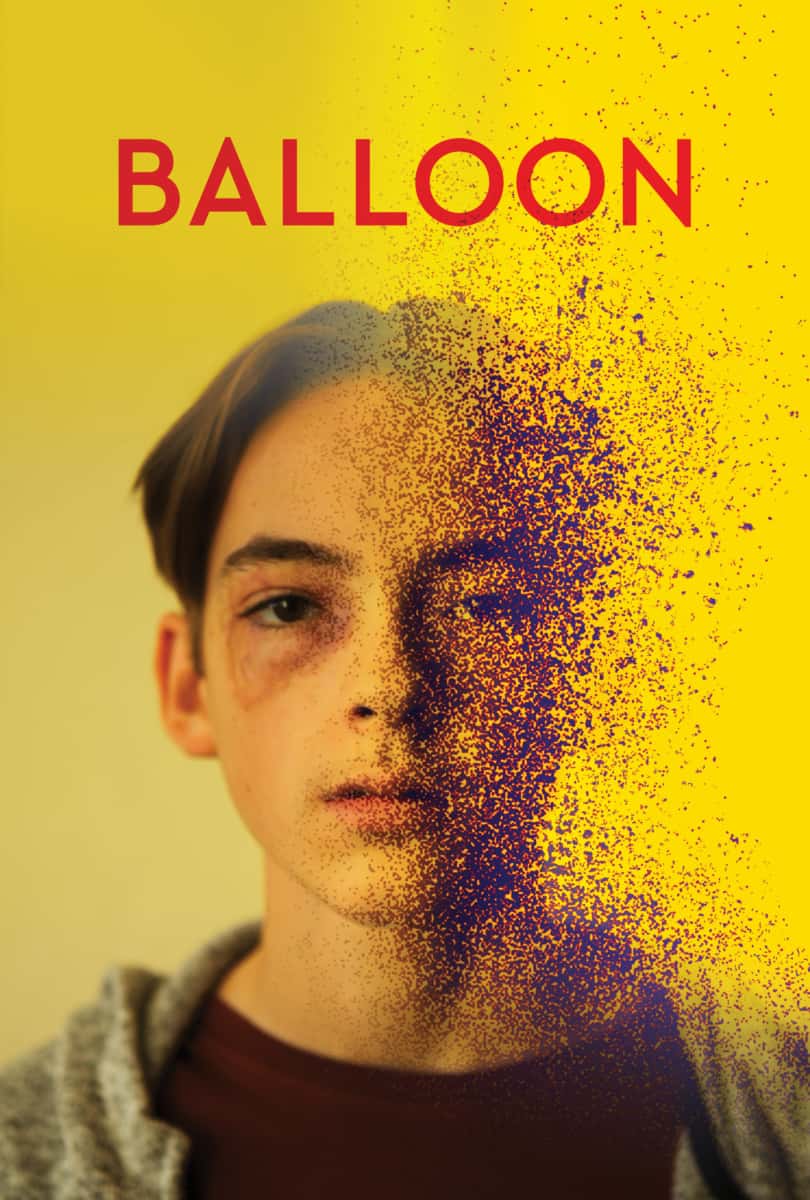 **HollyShorts Film Festival Winner – Best Short Film Grand Prix**
Synopsis
A modern fairytale exploring gender through the lens of the superhero myth, BALLOON questions how we raise boys when our concept of masculinity is toxic. For fourteen-year-old Sam, surviving junior high means staying below radar. But that becomes impossible after he becomes the target of the school's next viral video. He's pressured to "hit back," but Sam isn't so sure-even if he does have super powers.
NEW ORLEANS FILM FESTIVAL
Friday, October 19th at 5:00 PM
Prytania Theater (5339 Prytania St, New Orleans, LA 70115)
BALLOON will precede the screening of TROOP ZERO
Director's Statement
In 2018, there were 94 incidents of guns at schools, 23 of which resulted in deaths or injury. 113 people killed or injured. What do all these incidents have in common? Guns, to be sure-but also, boys. Its boys pulling the trigger, not girls. Our boys are in crisis. The age-old model of manhood is disappearing. From the moment they're born, our boys are trapped by an outdated construct of masculinity.
I made BALLOON for my nephew, who at twelve I see already trying to reconcile who he is with what our culture expects of the masculine. I also made it for the women in my life – some of whom collaborated on this project with me. They have too long had to stomach the toxicity of our culture's dated concept of masculinity. With BALLOON I give my nephew the superpowers he always wanted, and hopefully hint at the kind of hero I hope he still can become.
Trafalgar Releasing Breaks Record for Biggest Ever Global Rock Event: Metallica & SF Symphony S&M² / $5.5M Box Office
Following last week's international release of Metallica and San Francisco Symphony: S&M², the film has cemented itself as the largest ever global rock event cinema release having earned $5.5m at the box office across 95+ countries in 3,700+ cinemas worldwide. Trafalgar Releasing are now pleased to announce that due to the success and continued fan demand, the film will be returning for one more night worldwide on October 30.
2019's S&M² concerts featured Metallica reuniting with San Francisco Symphony for the first time since the original S&M performances in 1999 documented by the Grammy-winning live album S&M –plus the first-ever Metallica/SF Symphony renditions of songs written and released since those shows.
Filmed over the two sold-out Metallica shows that opened the Chase Center—the new 18,064-seat arena in San Francisco–Metallica and San Francisco Symphony: S&M² captures more than two and a half hours of James Hetfield, Lars Ulrich, Kirk Hammett and Robert Trujillo joining forces with the nearly 80-strong SF Symphony, with a special appearance by legendary conductor Michael Tilson Thomas.
Following the initial run of screenings worldwide, the film achieved a significant global screen average of $1,500 with 460,000 admissions. The box office in North America saw the film reach $1.2m. On the first day of release, the film reached number four at the North American box office and number three at the UK box office.
Marc Allenby, CEO of Trafalgar Releasing has said on the success: "The S&M² shows illustrated the immense power of the iconic collaboration between Metallica and San Francisco Symphony, from the critical and audience acclaim, to the box office results in cinemas worldwide, this film truly exemplifies the power of bringing fans together around the world via the big screen."
Tickets for the encore screening on October 30 will be on sale from tomorrow at cinemas worldwide. More information can be found at metallica.film.
TRAILER PREMIERE | Survival Thriller RADIOFLASH Starring Brighton Sharbino (THE WALKING DEAD) & Dominic Monaghan (LORD OF THE RINGS) – Opens Nov 15th
https://youtu.be/ILUTmGY7BV4
RADIOFLASH thrusts us into a world where an electric-magnetic pulse has just struck America, knocking out all power and propelling it back into the Dark Ages. As society descends into violent anarchy, Reese (Brighton Sharbino), a tech-skilled teenager and her father Chris (Dominic Monaghan) flee the dangers of the city, seeking refuge with her doomsday-prepper grandfather (Will Patton) deep in the mountains of the Pacific Northwest.
But they soon discover that their journey and the splendor of these mountains hide a darkness of their own. Reese is forced to adapt her modern skills into finding a way to survive in the wilderness, and reach her grandfather before it's too late. How far would you go to lead your family to safety?
"Mystify: Michael Hutchence" in Theaters Nationwide Jan. 7 For One Night Only
Fans of INXS will get an intimate look into the life of Michael Hutchence when the feature-length documentary "
Mystify: Michael Hutchence
"arrives in movie theaters across the country for one night only on January 7, 2020.
Written and directed by Richard Lowenstein ("Dogs in Space," "Say a Little Prayer," and "He Died With A Felafel In His Hand"),"Mystify: Michael Hutchence" is a powerfully intimate and insightful portrait of the internationally renowned INXS frontman. Deftly woven from an extraordinary archive of rich imagery, Michael's private home movies and those of his lovers, friends, and family, the film delves beneath the public persona of the charismatic 'Rock God' and transports us through the looking glass to reveal a multifaceted, intensely sensitive and complex man. For an all too brief time, we revel in Michael's Dionysian beauty and sensuality on stage and off.
We listen to the range of his extraordinary voice and witness the charmed way he travels through life as he is propelled to world acclaim. But Michael struggled with the idea of success, the creative limits of pop stardom and how to express his integrity; a longing that shaped his life and music and gave birth to a desire to go far beyond the constraints of pop.
A violent event strikes Michael and changes his life forever, fracturing his sense of self and robbing him of his connection to life. Made vulnerable, he is unable to navigate the complex challenges he faces moving forward and he has little defense against the onslaught of tabloid press that descends upon his world. Amidst the encroaching darkness, Michael's new-born daughter, Tiger, becomes his one bright light.
Tickets for "Mystify: Michael Hutchence" can be purchased beginning Monday, November 8 at
www.FathomEvents.com
and participating theater box offices.
 "I am thrilled to be working with Shout! Factory and Fathom Events on the U.S. release of 'Mystify: Michael Hutchence,'" said the film's director, Richard Lowenstein. "Their innovative approach to cinema distribution and the large spread of hundreds of cinemas across the U.S. is very exciting to us. I look forward to audiences being able experience this visual and immersive feature film as the theatrical experience it was designed to be, with recently discovered personal footage seen in 4K and the digitally restored surround sound of Michael's music heard and appreciated like never before."
"We jumped at the chance to be involved with distributing this remarkable and moving documentary, which will give music fans a profound look into the life of an artist we lost too soon," said David McIntosh, Sr. VP Content Licensing and Strategy at Shout! Studios.
"Fathom is honored to be a part of bringing this tribute to cinemas across the U.S. early next year," Fathom Events CEO Ray Nutt said. "INXS fans will get to experience the Wembley concert and this intimate documentary the way they were meant to be seen, on the big screen."
Cohen Media Group brings TEL AVIV ON FIRE to DVD and Blu-ray on November 12th
Charles S. Cohen, Chairman and CEO of Cohen Media Group, today announced that Cohen Media Group will release TEL AVIV ON FIRE, the acclaimed, politically charged new comedy from Sameh Zoabi, on Blu-ray and DVD, as well as digital platforms, on November 12, 2019.
TEL AVIV ON FIRE takes a boldly comedic approach to one of the most profoundly divisive issues of our time. Salam (Kais Nashif), a charming young Palestinian living in Jerusalem, works as an intern on a popular Palestinian soap opera, "Tel Aviv on Fire," which is produced in the West Bank city of Ramallah. Every day Salam must pass through an arduous Israeli checkpoint to reach the television studios. He meets the commander of the checkpoint, Assi (Yaniv Biton), whose wife is a huge fan of the show. In order to impress her, Assi gets involved in the writing of the show.
Salam soon realizes that Assi's ideas could get him a promotion as a screenwriter. Salam's creative career catches fire, until Assi and the soap's financial backers disagree on how the soap opera should end. Squeezed between an army officer and the Arab backers, Salam can only solve his problems with a final master stroke.
TEL AVIV ON FIRE has received wide acclaim and numerous awards and nominations, including the Venice Film Festival's Interfilm Award-Best Film for director Zoabi (Under the Same Sun) and the Venice Horizons Award-Best Actor prize for Kais Nashif (Paradise Now).
Todd Jorgenson of Cinemalogue said, "It might not do much to advance peace in the Middle East, but this witty and charming comedy brings a unique perspective to the Israeli-Palestinian conflict." A.O. Scott of The New York Times called TEL AVIV ON FIRE "sharp-eyed and funny."
The Hollywood Reporter's Jordan Mintzer said it is "a witty and warm-hearted look at a divided land." Lisa Nesselson of Screen International wrote the "zippy comedy takes clever basic ingredients and runs with them, affectionately lampooning stereotypical attitudes about Arabs and Jews and how each group supposedly demands to be depicted."
The TEL AVIV ON FIRE Blu-ray and DVD both include the special feature "Conversations at The Quad with Director Sameh Zoabi."
Find Bernadette Fox on Digital 11/19 & Blu-ray and DVD 11/26
Based on the runaway bestseller by Maria Semple, WHERE'D YOU GO, BERNADETTE is an inspiring comedy about Bernadette Fox (Academy Award® Winner Cate Blanchett), a loving wife and mom who becomes compelled to reconnect with her creative passions after years of sacrificing herself for her family. Bernadette's leap of faith takes her on an epic adventure that jump-starts her life and leads to her triumphant rediscovery.
WHERE'D YOU GO, BERNADETTE Blu-ray™, DVD & Digital Special Features
Bringing Bernadette to Life
Who Is Bernadette?
Gallery
WHERE'D YOU GO, BERNADETTE Blu-ray™ Specifications
Street Date:                 November 26, 2019
Screen Format:           Widescreen 1.85:1
Audio:                         English DTS-HD Master Audio 5.1
Subtitles:                     English for the Deaf and Hard of Hearing, Spanish
Total Run Time:          Approximately 129 minutes
U.S. Rating:                PG-13 for some strong language and drug material