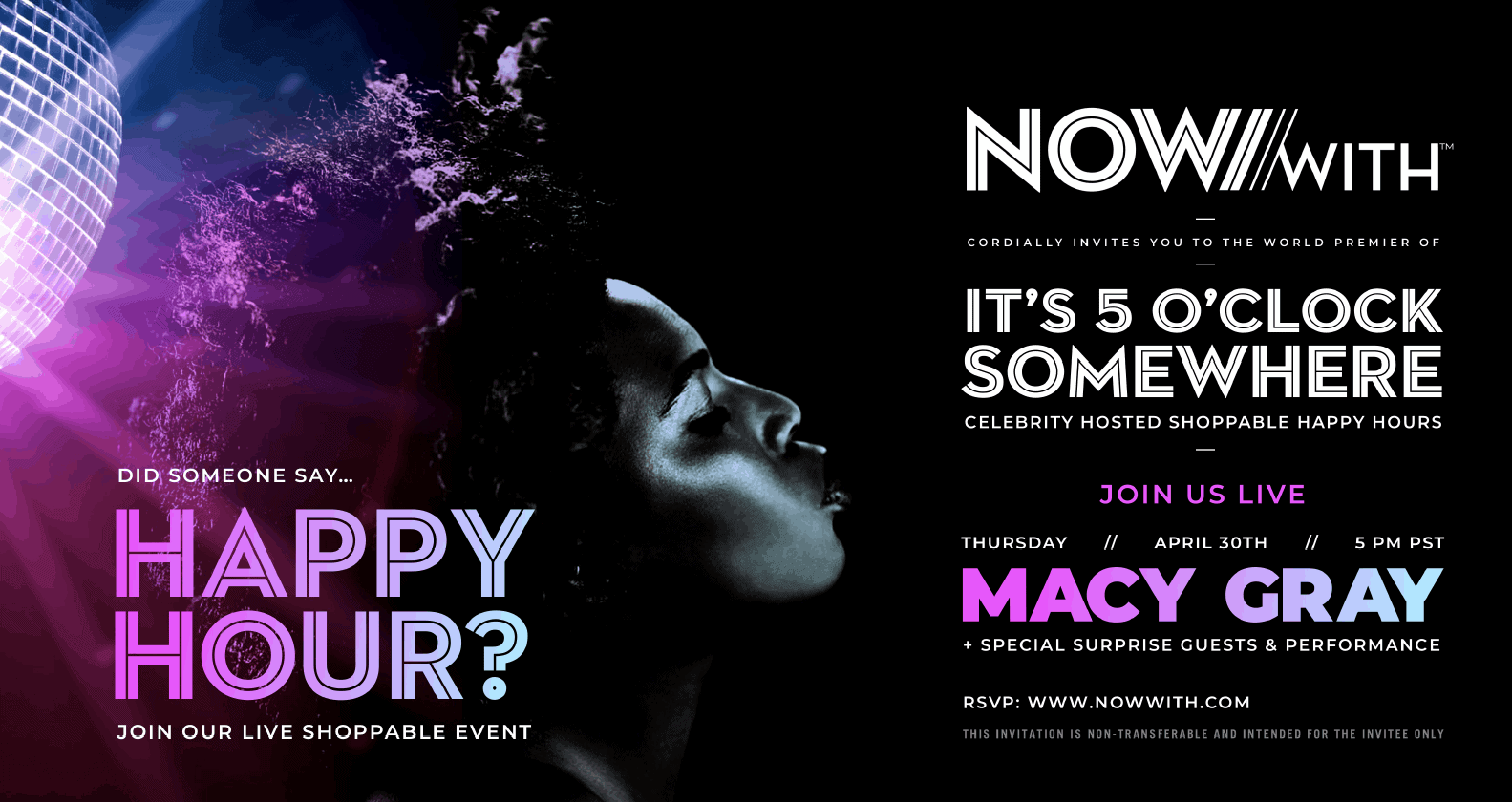 WHAT: "It's 5 O'Clock Somewhere," a live streamed, virtual Happy Hour hosted by Macy Gray. Macy will be mixing up her favorite cocktail, sharing her saucy quarantini confessions and sharing her must-have products. From Ice Rollers to playlists. Oh and did we tell you that she will be dropping a live performance of the BEE GEE's "STAYIN ALIVE" and Nina Simone's "I WISH I KNEW WHAT IT WAS TO BE FREE". This is one Happy Hour you don't want to miss! 100% of all the proceeds from the remix of the one of 70's biggest hits, the BEE GEE's STAYIN ALIVE with MACY GRAY is going to support women of domestic violence and the Los Angeles Downtown Women's Shelter.

Macy Gray is sending love and support to all the women that are in domestic abuse homes and being forced to stay home in unsafe homes. She will be donating 100% of the proceeds from Stayin' Alive to Los Angeles Downtown Women's Shelter – One of the leading causes of female homelessness is domestic violence. The Downtown Women's Center (DWC) is the only organization in Los Angeles focused exclusively on serving and empowering women experiencing homelessness and formerly homeless women. Over 5,400 women were served in 2019.

WHEN:

Thursday, April 30th 5:00PM PST/ 8:00PM EST

WHERE:

Online Live Stream
RSVP at NOW//with and further live stream details will be sent.

WHO: Macy Gray will host a live stream happy hour complete with a curated selection of her favorite items from make-up, clothing and household goods that can be bought during the Happy Hour. She will also be joined by some special friends and give a live performance. Macy Gray is a Grammy award winning R&B and soul musician, record producer and actress.
ABOUT NOW//WITH NOW//with is a one-of-a-kind and the first multi-channel platform that brings influential talent, original content, brands, media partners, leading marketplace technology, and data together in a next generation entertainment and monetization ecosystem that includes state-of-the-art UNIVERSAL SHOPPING CART, and proprietary consumer and data acquisition Technology.

"It's Five O'Clock Somewhere" is a weekly virtual happy hour where celebrity hosts spend an hour with fans interacting, entertaining and shopping.
GET READY TO ENJOY HAPPY HOUR WITH MACY GRAY NOW!