Entertainment fans have relied on Rotten Tomatoes as their go-to resource for movie, TV, and streaming recommendations for the last 25 years. To celebrate this milestone, Rotten Tomatoes has launched RT25, a year-long celebration of the most beloved movies, TV shows, and talent from the past two and a half decades.
RT25 kicks off with the release of Rotten Tomatoes: The Card Game, a new party game that challenges up to 20 players to rank movies based on what they think the Tomatometer scores are. Mixing easy-to-learn gameplay with some of the most famous films of all time, this is the perfect game for film buffs looking to test their cinematic knowledge. Rotten Tomatoes: The Card Game is available for purchase now at Amazon.com, RottenTomatoes.com, and Cryptozoic.com for a suggested retail price of $24.99.
In addition to the card game, Rotten Tomatoes' editorial and social teams will introduce new content monthly throughout the year, including listicles and features that celebrate the Freshest movies, TV, and streaming shows from the past 25 years, according to Rotten Tomatoes' world-famous Tomatometer rating system. This will include countdowns of the Best Horror, Comedy, Sci-Fi, Action, Animation Movies, and more.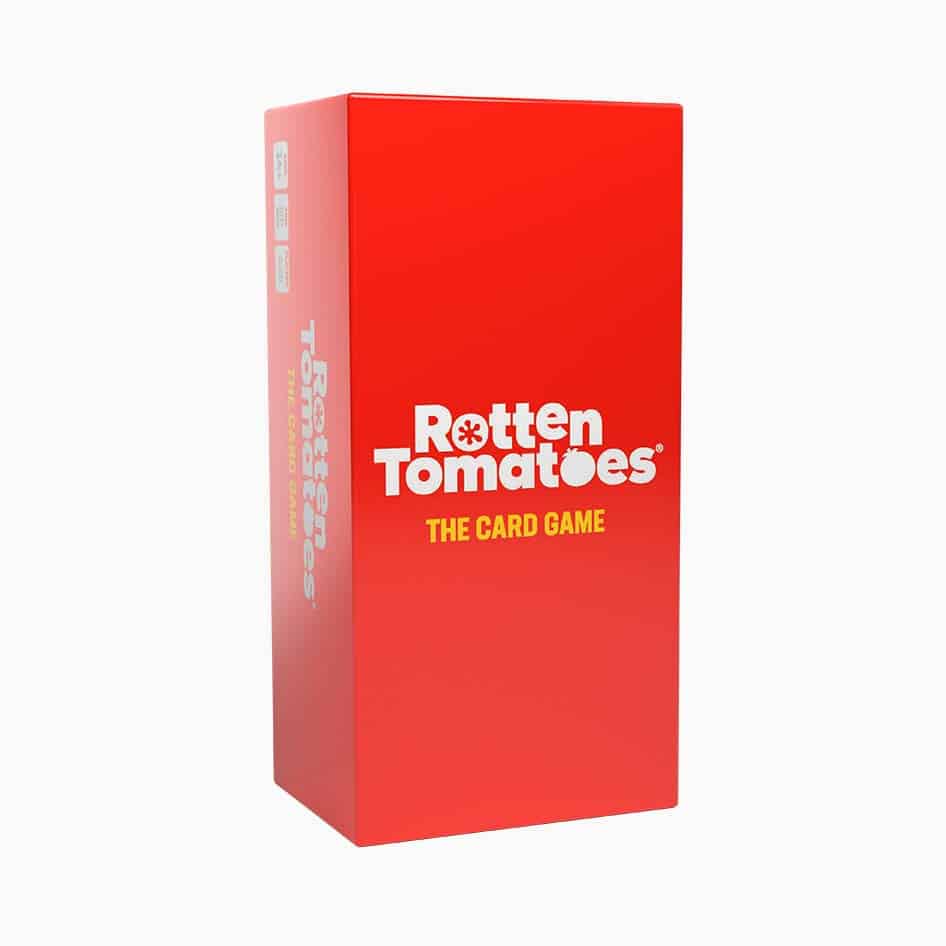 But the celebration doesn't stop there. Rotten Tomatoes will also host social media activations throughout the year, including polls, brackets, giveaways, trivia contests, and more. Fans can join in on the fun and crown their favorite movie and TV show since 1998.
For fans wanting to celebrate every day, Rotten Tomatoes' Daily Tomato offers a mobile web trivia game that is sure to be a daily obsession for film aficionados everywhere. Building on the popularity of snackable games, Rotten Tomatoes' Daily Tomato uses content from the site to offer players hints at the movie title of the day. Players can test their knowledge with a new Daily Tomato every day, as well as special weekend challenges and themed weeks tied to the RT25 celebration.
Since its launch in August 1998, Rotten Tomatoes has grown to become the #1 trusted resource for entertainment discovery and recommendations, helping fans across the world with their entertainment viewing decisions. As part of the celebration, Rotten Tomatoes will also release interesting stats and facts from the past 25 years.
Visit Rotten Tomatoes' RT25-dedicated hub to join in on the celebration and stay up-to-date on all the exciting content and activations throughout the year.