This year marks a major milestone for Rotten Tomatoes as the go-to entertainment resource celebrates the 5-year anniversary of its Critics Outreach and Grant Program.
Formed in 2018, this groundbreaking initiative aims to increase representation and diversity within Rotten Tomatoes' Tomatometer-approved critic pool. The program has also provided vital support to film festivals, scholarships, mentoring opportunities and more to uplift underrepresented voices in criticism.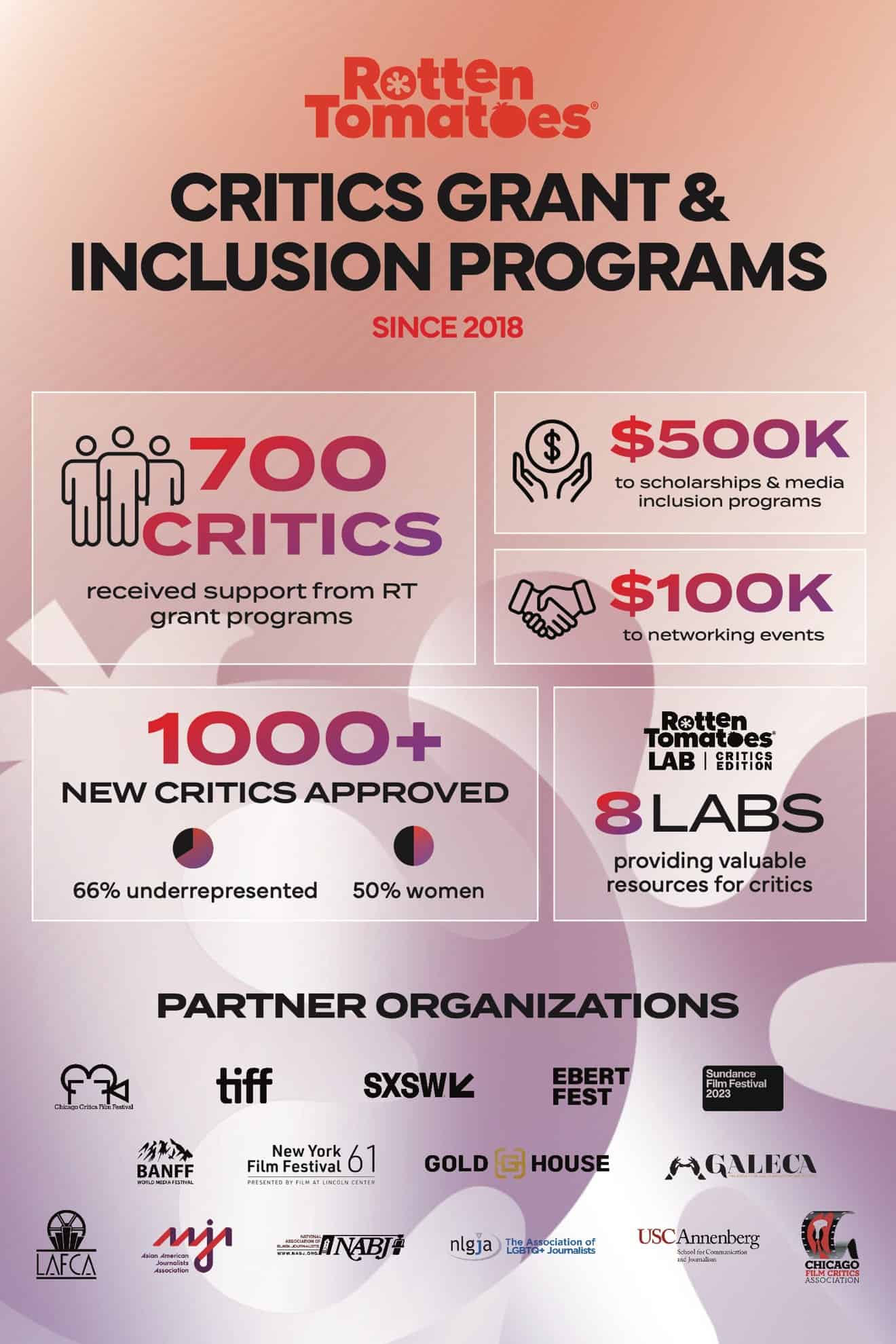 To commemorate the anniversary, Rotten Tomatoes renewed its $25,000 donation to the Toronto International Film Festival's Media Inclusion Initiative, which has now received over $100k from Rotten Tomatoes.
Additionally, Rotten Tomatoes forged bonds this year with GALECA, Gold House, and the National Association of Black Journalists to fund scholarships and mentorship programs for marginalized critics.
Over the past five years, the program has created major positive change. Since revising its Tomatometer criteria to add freelance and self-published critics, Rotten Tomatoes has increased representation significantly. Currently 66% of approved Tomatometer critics come from underrepresented groups.
Beyond its own platforms, Rotten Tomatoes has donated over $600,000 to further film festival inclusion efforts and opportunities for diverse emerging voices.
At a time when inclusive perspectives face being silenced, Rotten Tomatoes continues leading the charge for equitable criticism. Its Critics Outreach and Grant Program has provided crucial support to amplify underrepresented critics over the past five momentous years.
Here's to five more years and beyond of Rotten Tomatoes championing inclusive voices that enrich entertainment and culture.