Get ready to be swept away by the magic of ROMAN HOLIDAY, the sparkling classic that has captured hearts for seven decades. This beloved romantic comedy, starring the exquisite Audrey Hepburn and the charismatic Gregory Peck, celebrates its 70th anniversary with its first-ever release on 4K Ultra HD™ from Paramount Home Entertainment on August 15, 2023.
A Tale of Love and Adventure:
In her first starring role, Audrey Hepburn shines brightly as a modern-day princess seeking a taste of freedom from her royal responsibilities. The movie follows her enchanting journey through the captivating streets of Rome, where she discovers love in the most unexpected way – through an encounter with an American newspaperman, portrayed by the charming Gregory Peck. Filled with humor, beauty, and romance, ROMAN HOLIDAY has earned its place as the #4 greatest love story of all time, according to the American Film Institute.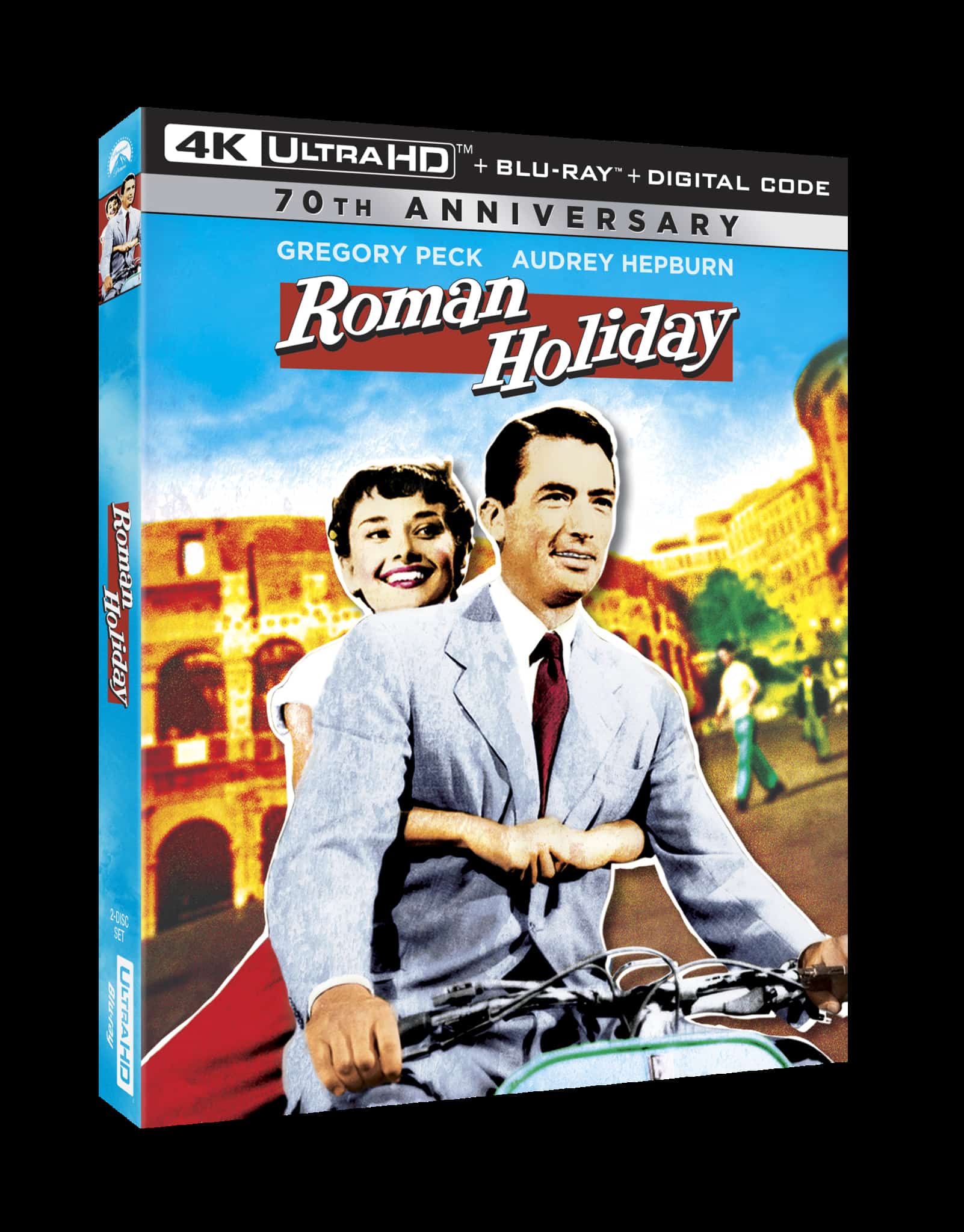 A Triumph at the Oscars:
Upon its original release in 1953, ROMAN HOLIDAY received immense acclaim, earning an impressive 10 Academy Award® nominations, including Best Picture. The film took home three Oscars, with Audrey Hepburn winning Best Actress, legendary designer Edith Head receiving the award for Best Costume Design, and Dalton Trumbo recognized for Best Writing (Motion Picture Story).
However, it's worth noting that Trumbo's name was initially omitted from the credits due to the unfortunate blacklisting he faced during that period. Thankfully, in 1992, the Academy rightfully credited Trumbo for his contribution, and his widow received a statuette in his honor in 1993. In 2011, the Writers Guild of America (WGA) also restored Trumbo's name to the screenwriting credits, bringing due recognition to his talent.
A Journey to Remember:
Directed by William Wyler, ROMAN HOLIDAY marked a significant milestone in Hollywood as one of the first films shot on-location. Its stunning visuals capture the allure of Rome, weaving a delightful fairy tale that resonates with audiences even today. Against the backdrop of post-war Europe, the film captures the joy of breaking free from constraints and embracing newfound peace.
The Ultimate 4K Ultra HD Experience:
With the 4K Ultra HD release, ROMAN HOLIDAY has been fully restored and remastered to bring its magic to life in vivid detail. The two-disc set includes access to a Digital copy of the film and a Blu-ray Disc™ packed with over an hour of previously released special features. Dive deeper into the world of Audrey Hepburn, explore the Oscar®-winning costumes designed by Edith Head, learn about Dalton Trumbo's story, and much more.
Roman Holiday 4K UHD Special Features:
The set offers an array of enriching special features, including:
Filmmaker Focus: Leonard Maltin on Roman Holiday
Behind the Gates: Costumes
Rome with a Princess
Audrey Hepburn: The Paramount Years
Dalton Trumbo: From A-List to Blacklist
Paramount in the '50s: Remembering Audrey
Theatrical Trailers
Four Photo Galleries: Production, The Movie, Publicity, The Premiere
A Celebration of Romance:
Revel in the timeless love story of ROMAN HOLIDAY as it graces screens once again in stunning 4K Ultra HD. Let the enchanting Audrey Hepburn and the dashing Gregory Peck whisk you away on an unforgettable adventure through the romantic streets of Rome. This 70th-anniversary release is a perfect way to rediscover the magic and splendor of one of cinema's greatest classics.
Don't miss your chance to own Roman Holiday 4K UHD on August 15, 2023.