Rick and Morty: Season Six was no trip to Space Applebee's, but I liked it. That being said, what will entice you to pick up Season Six on Steelbook Blu-ray?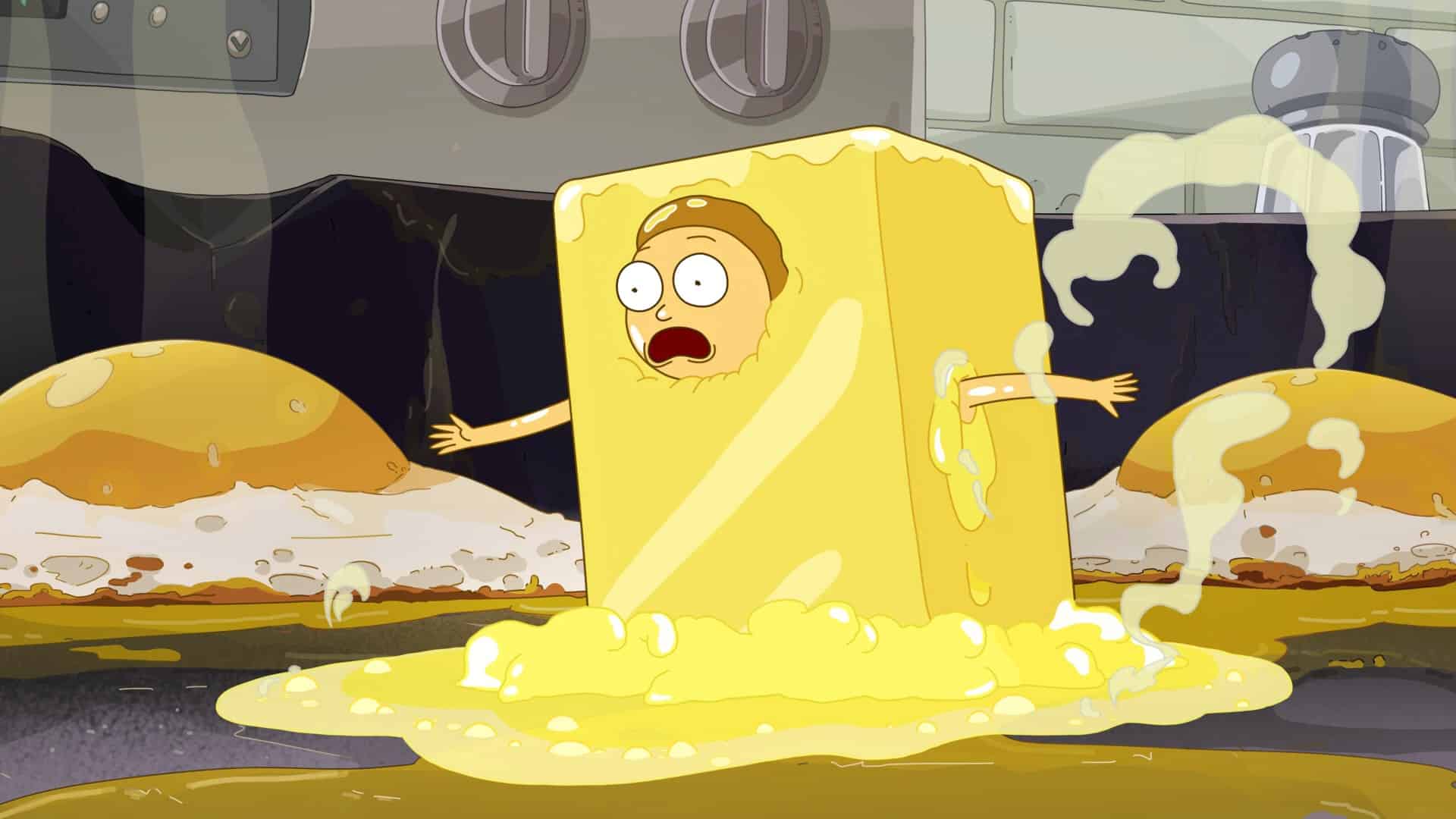 An opening preamble brought to you by the ever-changing face of online review
Warner Brothers wants everyone to know that the Blu-ray Steelbook that makes up the backbone of this review came exclusively from them. As much as I wished they were this attuned to our need to get Warner Archive coverage back on-site, their flagship animated show requires us to make this declaration.
Rick and Morty: Season Six was provided to AndersonVision by the ever-changing Warner Brothers Discovery lovely people out in sunny California. They said have this Steelbook of America's favorite scientist and grandson show, but make sure the general populace knows how you got this. I said, I will hold this honor to my heart and swear an unbiased review to all of the Warner Brothers and the Warner Sister, Dot.
They didn't get the joke and I hope that I didn't remind them that Animaniacs still exists and they weren't going to go all Eternal Sunshine of the Spotless Mind on their digital existence. Physical media for all shows digital erased! Now, let's review!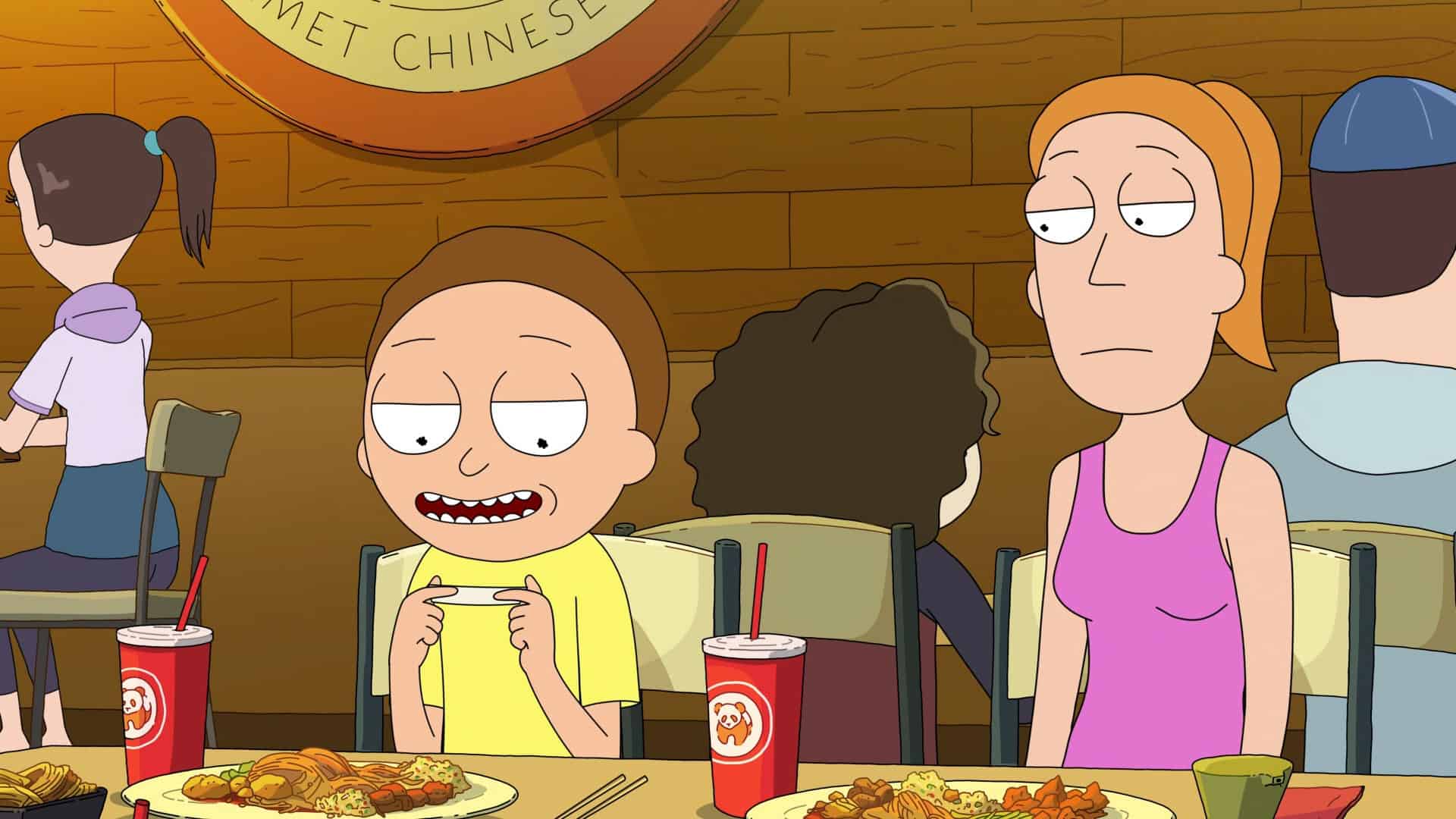 Let's talk about Rick and Morty: Season Six
Rick and Morty returned with its sixth season in 2022 by splitting up 10 episodes due to the Holidays or workload or something else. Either way it goes, we got an US parody, a look at the dangers of owning a lightsaber, a fight with Piss Master and what felt like some potential Rick Prime setup that didn't go far enough. I get that there is a standing order with Adult Swim to fill episodes. But, where did that get you?
Smack dab into the middle of a season where not much happened. I had to go back through all 10 episodes to find anything that had the promise of the season opener. We were going to learn about Rick Prime and the general arc of the story. Then, it's straight into Sun Knights and more stuff with Paul Giamatti. The Die Hard in an Arcade was fun, but again still filler.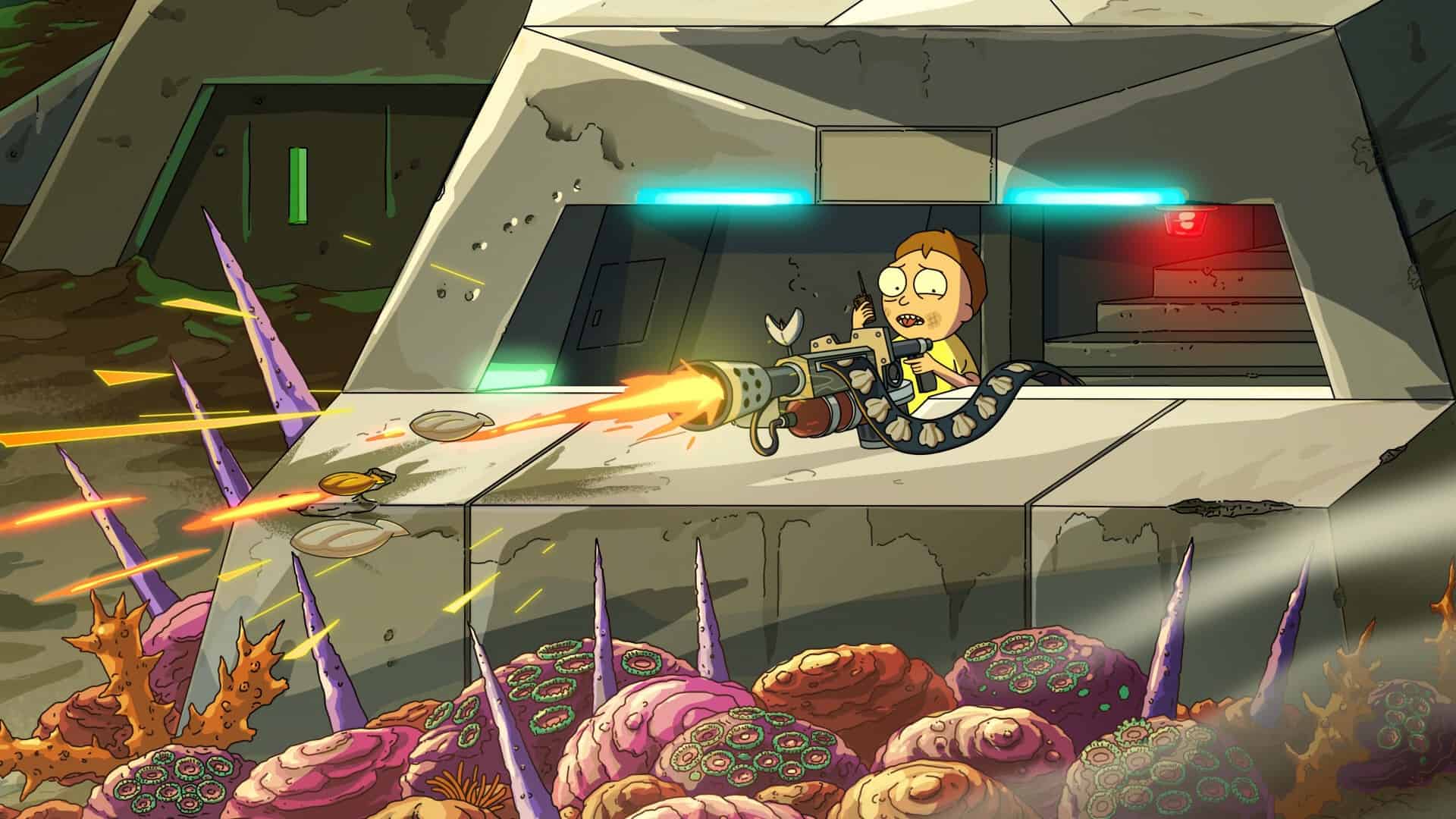 The lazy Elephant in the Room
Justin Roiland is talented, but also very persona non grata right now. As much as I loved High on Life, I knew that the cacophony of the morally upright and coach-based legal eagles were going to swarm into the mix. Hell, to even identify them is to incur their wrath regardless of your personal beliefs on the matter. When did Social Media go from sharing thirst trap photos into Mrs. Eller's 8th Grade Production of The Crucible?
Arthur Miller aside, Justin Roiland still has a lot to answer for now. But, what I want to know from him is are all of the Mr. Poopy Butthole segments self confessions or something else? I ask because there seems to be this over-arching revelation of a creator asking for help. Then, you hear stories about Harmon and company were really keeping the show afloat and the decision to oust Roiland makes sense in terms of business.
But, it's still early in the matter to comment on it.
Final thoughts on Rick and Morty: Season Six
One of the strengths of Rick and Morty has always been its ability to balance humor and heart, and the sixth season was no exception. The season explored the characters' emotions and relationships in deeper and more nuanced ways than ever before, showing that there is more to the show than just its raunchy jokes and wild sci-fi concepts.
However, the season was not without its flaws. Some of the episodes felt like retreads of previous concepts, and there were moments where the show's self-awareness and meta-commentary became a bit too self-indulgent. Additionally, some of the episodes felt rushed or underdeveloped, with interesting ideas that were not fully explored.
Overall, though, Rick and Morty's sixth season was a strong addition to the show's already impressive canon. The season showcased the show's unique blend of humor, sci-fi, and emotional depth, and proved that the series still has plenty of creative energy and storytelling potential. Fans of the show will undoubtedly be eagerly awaiting the seventh season, and newcomers to the show should definitely check out the latest season to see what all the fuss is about.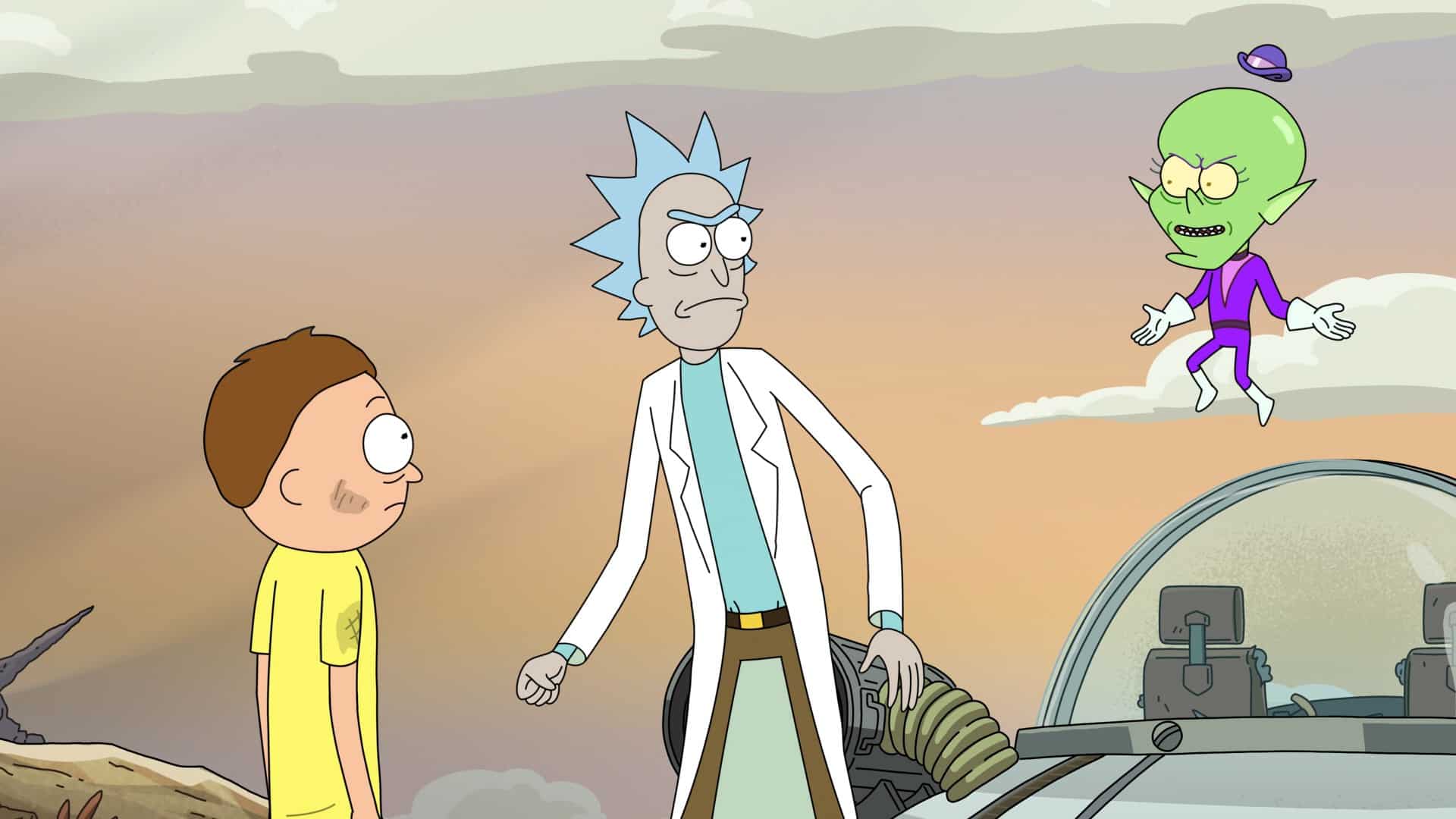 Let's talk about the Blu-ray Steelbook
Rick and Morty Season 6 comes to Blu-ray Steelbook with the same sort of special features. You get an exclusive look inside of Season 6. Then, you get several scene breakdowns. Plus, each episode has a production featurettes. That's not stellar for casuals, but animation fans are going to love it.
Rick and Morty Season 6 also packs a killer A/V Quality comparable to past Blu-ray releases. The 1080p transfers look better than broadcast and the DTS-HD 5.1 master audio track is stellar. Overall, it's an amazing release for Rick and Morty fans.
Rick and Morty Season 6 arrives on Blu-ray on March 28th!