Get ready for a joyous cinematic adventure as Joy Ride, the Certified Fresh hit movie, races onto Vudu, Fandango's premium on-demand service. Now available in SD, HD, and UHD formats for $19.99, this film promises to delight audiences with its heartwarming and hilarious storyline.
Exclusive Joy Ride Featurette:
To accompany the film's release, Fandango has unveiled a "Joy Ride Exclusive Featurette," featuring insights from the talented cast and director. Stephanie Hsu shares how the movie encourages self-celebration, while Sabrina Wu discusses her experience working alongside a cast she admires. Director Adele Lim reflects on collaborating with Seth Rogen and Point Grey Pictures, praising their fearlessly funny approach to filmmaking, which perfectly complemented the creation of Joy Ride.
Special Offer from Vudu:
As an added bonus, Vudu is offering an exclusive promotion! From July 28 to August 1, users who purchase or rent Joy Ride will receive a promo code granting access to a curated list of 25+ films, all available for only $3.99 each. This exciting selection includes Lionsgate titles like The Big Sick, Long Shot, The Hitman's Bodyguard, Barb & Star Go to Vista Del Mar, and more, making it the perfect opportunity to expand your movie night lineup.
Don't Miss the "Big Ticket" Interview:
Be sure to check out Fandango's "Big Ticket" interview, where Stephanie Hsu, Ashley Park, Sabrina Wu, and Sherry Cola share their road trip essentials, favorite Chinese dishes, bonding activities on set, and much more. Dive deeper into the world of the film and get to know the talented individuals who brought this delightful film to life.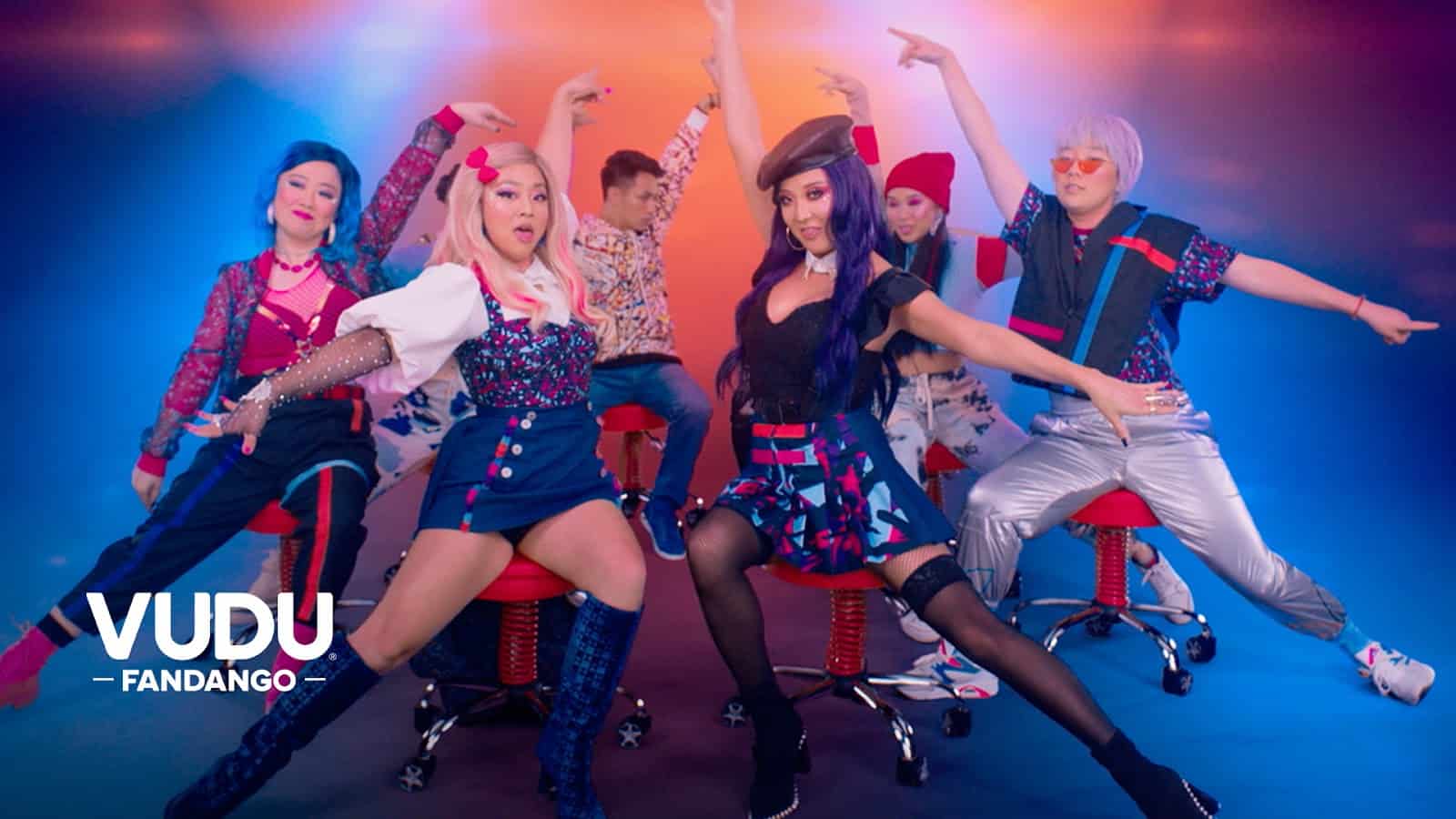 Buckle Up for Joy Ride:
Embark on a cinematic journey filled with laughter, camaraderie, and heartfelt moments. Head over to Vudu to catch Joy Ride and experience the joy of self-celebration. With the exclusive featurette and a special offer on the table, this movie night promises to be one for the books.
So, gear up and hit the virtual road with Joy Ride now!