Coming from Universal Pictures Home Entertainment, the rollercoaster of hilarity and action known as RENFIELD is ready for you to bring home on Digital, Blu-rayTM, and DVD starting June 6, 2023. With an Oscar® winner like Nicolas Cage in the role of the iconic Dracula, this modern spin on the classic tale promises a bloody good time infused with laughter and a side of toxic relationships.
To enhance your enjoyment of this new cult classic, the Dracula Sucks Edition brings you 60 minutes of additional content. Never-before-seen dark humor and intriguing extras like deleted scenes and featurettes delve deeper into the craft of comedy and the magic behind transforming a timeless horror tale into a modern monster flick.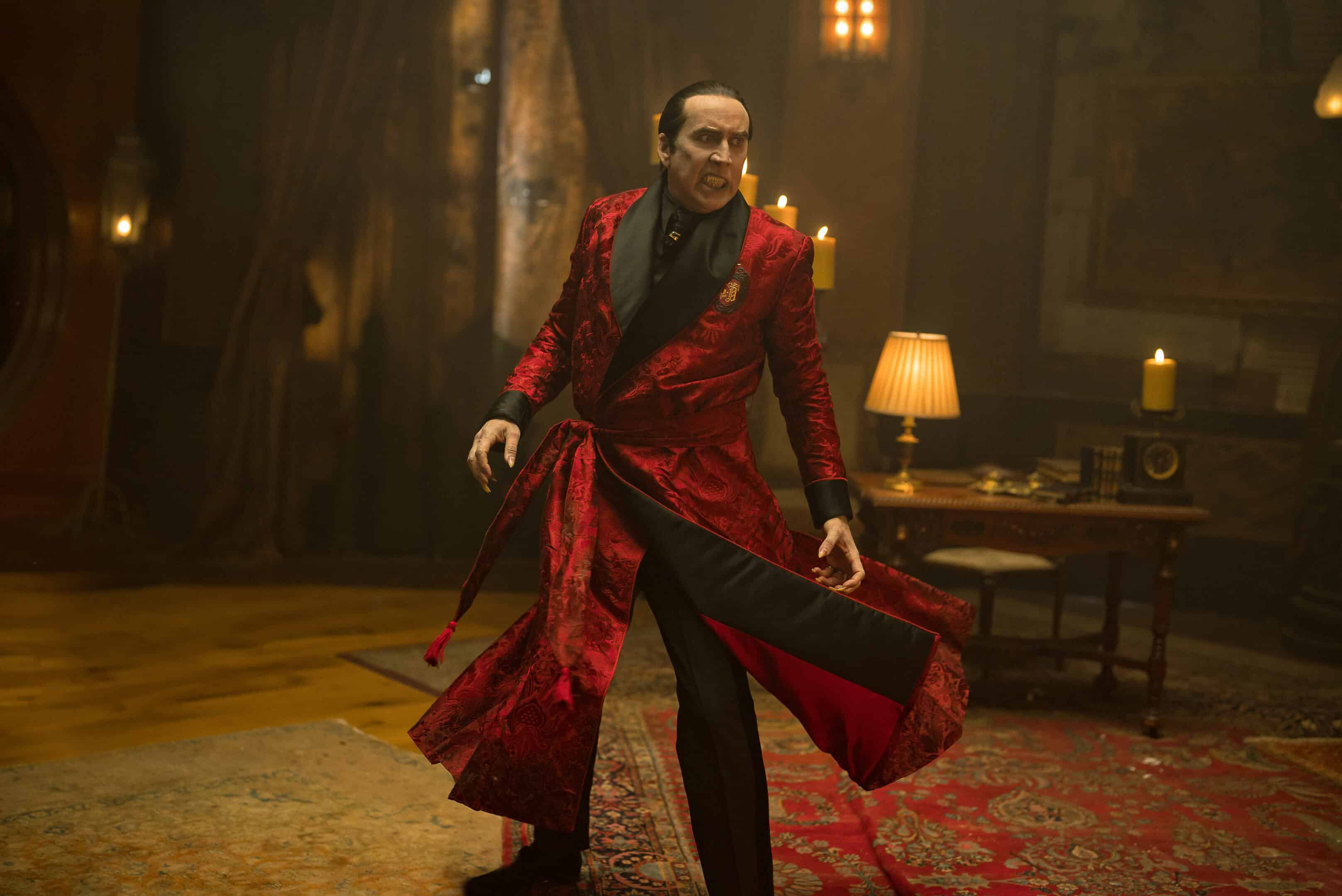 Described as "Super fun from start to finish" by Buzzfeed, RENFIELD boasts a stellar lineup alongside Cage. The cast includes Nicholas Hoult (Mad Max: Fury Road, X-Men franchise), Awkwafina (The Farewell, Marvel's Shang-Chi and the Legend of Ten Rings), Ben Schwartz ("Parks and Recreation", "House of Lies"), Adrian Martinez (The Secret Life of Walter Mitty, iGilbert), Shohreh Aghdashloo (House of Sand and Fog, "House of Saddam"), and Brandon Scott Jones ("Ghosts", "The Good Place"). The film is helmed by Chris McKay (The Tomorrow War, The LEGO Batman Movie), with a script penned by Ryan Ridley ("Rick & Morty", "Community") based on a story by Robert Kirkman ("The Walking Dead", "Invincible"). Production was handled by Skybound Entertainment and Giant Wildcat.
Nicholas Hoult dons the character of Renfield, the tormented assistant to the world's most narcissistic boss, Dracula (Nicolas Cage). Centuries spent in servitude, catering to his master's whims, and ensuring his prey, Renfield decides to seek a fresh start away from the menacing presence of The Prince of Darkness. The challenge? Untangling himself from a toxic, co-dependent relationship…
Exclusive Bonus Features Available on Digital, Blu-rayTM & DVD:
A collection of humorous Deleted and Extended Scenes, Alternate Takes
Dracula UnCaged: A journey inside the vampire's psyche with Nicolas Cage, offering insights into the metamorphosis of a classic character into an unforgettable monster.
Monsters & Men: Behind the Scenes of RENFIELD: A comprehensive exploration of the cast, sets, costumes, and more, shedding light on the making of a terror tale modernized with groundbreaking comedy and thrilling action.
Stages of Rejuvenation: Discover the magic of special makeup effects that breathe life into Dracula's remarkable transformation through four stages.
Flesh & Blood: Witness the inventive action and uproarious horror fueled by movie magic in the form of exploding heads, peeling faces, and severed limbs.
Fighting Dirty: Stunt coordinator Christopher Brewster gives a behind-the-scenes look at the training, choreography, and meticulous planning that went into creating the film's thrilling stunts and fight scenes.
The Making of a Deleted Scene: Renfield's Dance! An exclusive reveal by Nicholas Hoult and choreographer Kathryn Burns of how an elaborate musical number for a fantasy dance sequence was created.
Feature Commentary with Producer Samantha Nisenboim, Screenwriter Ryan Ridley, and Crew
For additional information about RENFIELD, visit the Official Website.