Immerse yourself in the emotional whirlwind that is "Prisoner's Daughter", a poignant family drama directed by the acclaimed Catherine Hardwicke, known for her remarkable work in "Twilight" and "Thirteen". The film is beautifully penned by Mark Bacci and features a stellar ensemble cast including Kate Beckinsale, Brian Cox, Tyson Ritter, Christopher Convery, Ernie Hudson, and Jon Huertas.
Enduring an intense 100-minute runtime, "Prisoner's Daughter" is rated R for language and some violent scenes, taking its audience on a roller coaster of raw human emotion and conflict.
The narrative centers around Max, portrayed by the seasoned Brian Cox. Diagnosed with terminal cancer, Max is granted a compassionate release after serving 12 years in prison. As a condition of his release, he is to reside with his estranged daughter, Maxine, portrayed by the compelling Kate Beckinsale. Maxine, a single mother struggling to provide for her only son Ezra (Christopher Convery), agrees to his residence with hesitance. She has no intent on reconciling with her father or allowing him to build a relationship with her son.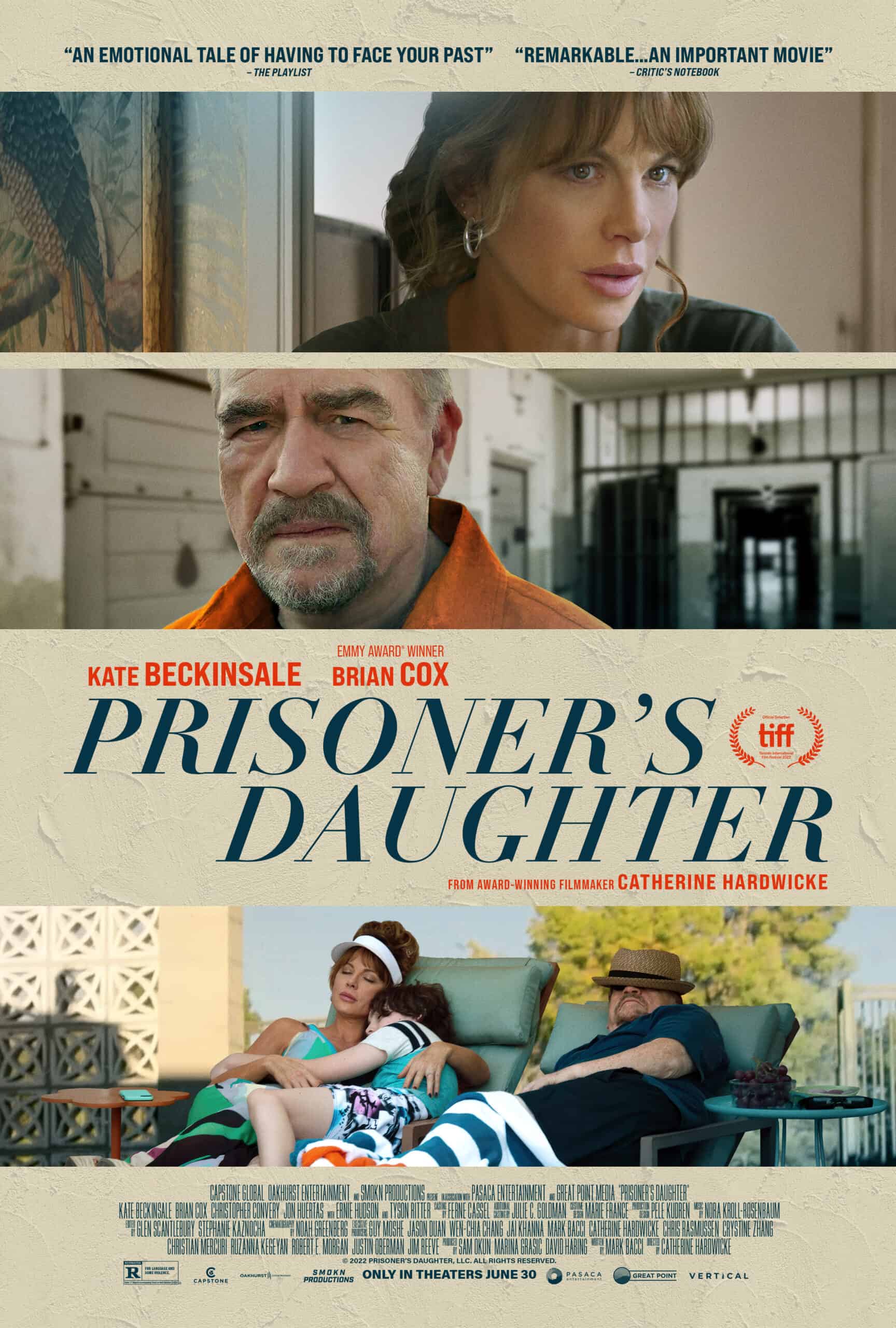 Adding to the complexity of the narrative, Maxine contends with the problematic presence of Ezra's father, Tyler, brought to life by Tyson Ritter. Tyler, an abusive addict, aims to gain more control over his son's life. As Max yearns for redemption in the eyes of his daughter, the family grapples with his past's violent shadows, creating a storm that threatens to engulf them all.
"Prisoner's Daughter" navigates the complexities of strained familial bonds, reconciliation, and the specter of a dark past.
Catherine Hardwicke's directorial mastery paired with the film's powerhouse cast delivers an unforgettable cinematic experience that will both tug at your heartstrings and leave you on the edge of your seat.