Get ready to go on a wild adventure as Adult Swim's #1 prehistoric animated series, Genndy Tartakovsky's Primal, returns with its complete second season on Blu-ray and DVD on April 25, 2023. This critically acclaimed series from Cartoon Network Studios has won a total of 5 Emmy® Awards, including "Outstanding Animated Program."
In season two, follow the journey of Spear and Fang as they venture into a new world to rescue Mira from her captors, only to find themselves in a place filled with savage brutality. This tale of a caveman and an almost extinct dinosaur has been named "Best Animated TV Show of 2022" by Vulture, and for good reason.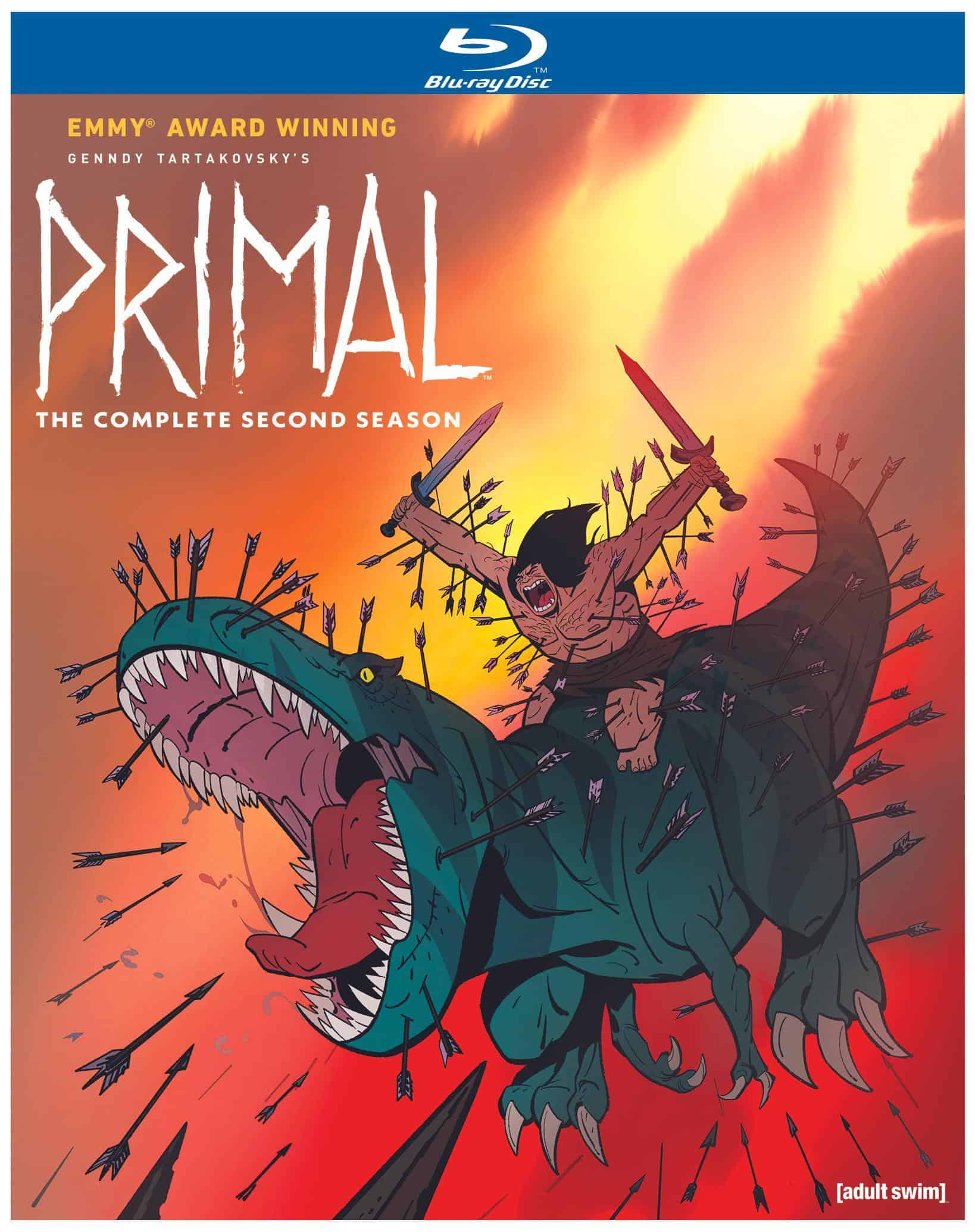 With all 10 episodes included in this release, you won't want to miss a beat of this action-packed season. And for the ultimate fan experience, dive deeper into the world of Primal with an all-new featurette, "Genndy Tartakovsky's Primal: Inside the Evolution," which takes you behind the scenes with Genndy Tartakovsky and his team to learn about their inspiration for the second season and how a four-legged friend inspired one of the most beloved characters.
Genndy Tartakovsky's Primal: The Complete Second Season will be available for purchase on Blu-ray Disc and DVD both online and in-store at major retailers on April 25, 2023. But if you can't wait, the series is also currently available to purchase digitally from Amazon Prime Video, AppleTV, Google Play, Vudu, and more.
Don't miss your chance to experience the gripping and exciting second season of Genndy Tartakovsky's Primal.
Get ready to eat or be eaten, kill or be killed, and enter survival mode with Spear and Fang.