This Past Week saw AndersonVision prepare to cover Panic on Amazon Prime and prepare for the coming The Crow Loot Crate. We also got to see what happens when Bigfoot and Bruce Willis take over our streaming options.
Watch the Official Trailer for PANIC | on Amazon Prime Video May 28th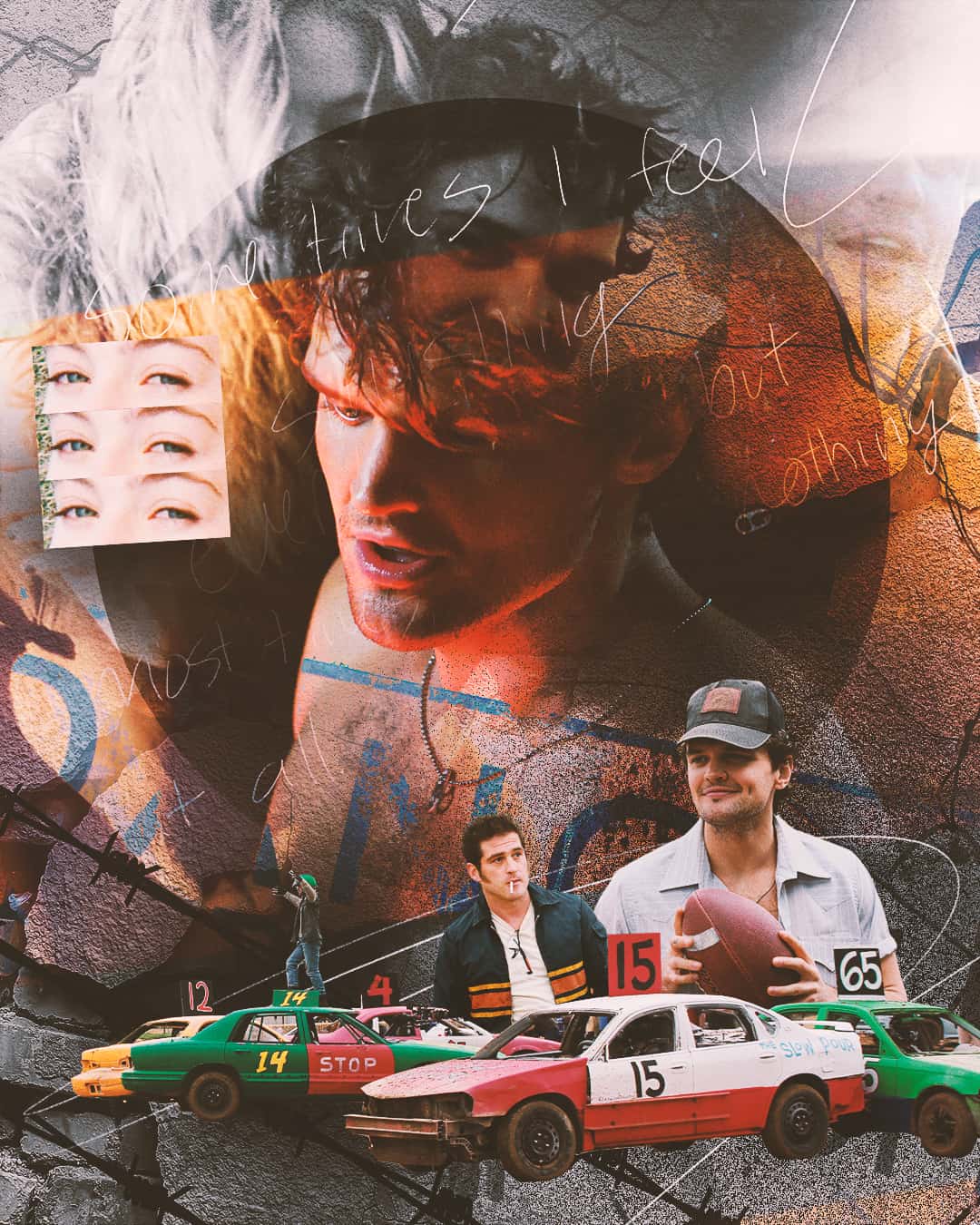 The official trailer and first-look episodic images for season one of Panic are available now. The ten-episode Amazon Original series will premiere exclusively on Amazon Prime Video on Friday, May 28, 2021 in more than 240 countries and territories around the world.
The trailer, which provides a sneak peek at the mysterious high-stakes challenges, teen friendships and romance, also features the never before released song "Not Going Home" from global superstar, Tones and I. The alt-pop song will also be heard within the series in episode 109, and is taken from Tones And I's debut album.
About Panic

Panic is a new Amazon Prime Video one-hour drama series, written and created by Lauren Oliver (based on her bestselling novel). It takes place in a small Texas town, where every summer the graduating seniors compete in a series of challenges, winner takes all, which they believe is their one and only chance to escape their circumstances and make their lives better.
But this year, the rules have changed – the pot of money is larger than ever and the game has become even more dangerous. The players will come face to face with their deepest, darkest fears and be forced to decide how much they are willing to risk in order to win. The Amazon Original series Panic premieres all 10 episodes on Amazon Prime Video on Friday, May 28th in more than 240 countries and territories.

Panic is created, written by and executive produced by Lauren Oliver and executive produced by Joe Roth, Jeff Kirschenbaum and Adam Schroeder. Lynley Bird and Alyssa Altman serve as co-executive producers. Panic is produced by Amazon Studios. Series regulars: Olivia Welch "Heather Nill," Mike Faist "Dodge Mason," Jessica Sula "Natalie Williams," Camron Jones "Bishop Mason," Ray Nicholson "Ray Hall," Enrique Murciano "Sheriff Cortez"
Follow Panic: Instagram: @PanicOnPrime
Official Hashtag: #ReadySetPanic
Shout! Studios Acquires Distribution Rights to Action Thriller "American Siege," starring Bruce Willis, Corey Large and Timothy V. Murphy
Shout! Studios, the multi-platform entertainment and distribution arm of Shout! Factory, and The Exchange have entered into an exclusive movie deal to distribute new action thriller AMERICAN SIEGE, which wrapped principal photography in Victoria, British Columbia.
Directed by Edward Drake (Broil, Breach) and story by Corey Large (Acts of Violence, Heist) and Drake, the film stars Golden Globe-winner Bruce Willis (Acts of Violence, Glass), Corey Large, Timothy V. Murphy (Snowpiercer, True Detective), Cullen G. Chambers (Weaponized), Rob Gough (Billionaire Boys Club, The Forgiven), and Johnny Messner (Beyond the Law, Hostage). A production of 308 Enterprises in association with The Exchange and BondIt Media Capital, AMERICAN SIEGE is produced by Corey Large.
Executive producers are Matthew Helderman, Luke Taylor, Stephen J. Eads, Gordon Bijelonic, Sean Patrick O'Reilly, Jas Boparai, The Exchange, and BondIt, LLC. The announcement was made today by Jordan Fields, Vice President of Acquisitions at Shout! Studios and Nat McCormick, Executive Vice President of Worldwide Distribution at The Exchange.
Shout! Studios has secured all distribution rights in North America to AMERICAN SIEGE, including digital, video-on-demand, broadcast, theatrical, and home entertainment for cross-platform releases. Shout! Studios plans a strategic launch of this movie across all major entertainment platforms in the U.S. and Canada.
"Bruce Willis starring in a taut, twisty, nitrous oxide-fueled thriller is about as good as it gets. We could not be more excited to share it far and wide," stated Jordan Fields, Vice President of Acquisitions at Shout! Studios. "I am excited to have Shout! release this Bruce Willis starrer, they have the expertise to bring it to the largest North American audience," said Nat McCormick, EVP of Worldwide Sales & Distribution at The Exchange.
The movie deal was negotiated by Jordan Fields and Steven Katz, Vice President of Business Affairs for Shout! Studios, and Nat McCormick of The Exchange for the filmmakers.
HAMLET/HORATIO Frames the Story of Shakespeare's Tragic Prince Through His Best Friend, on VOD June 1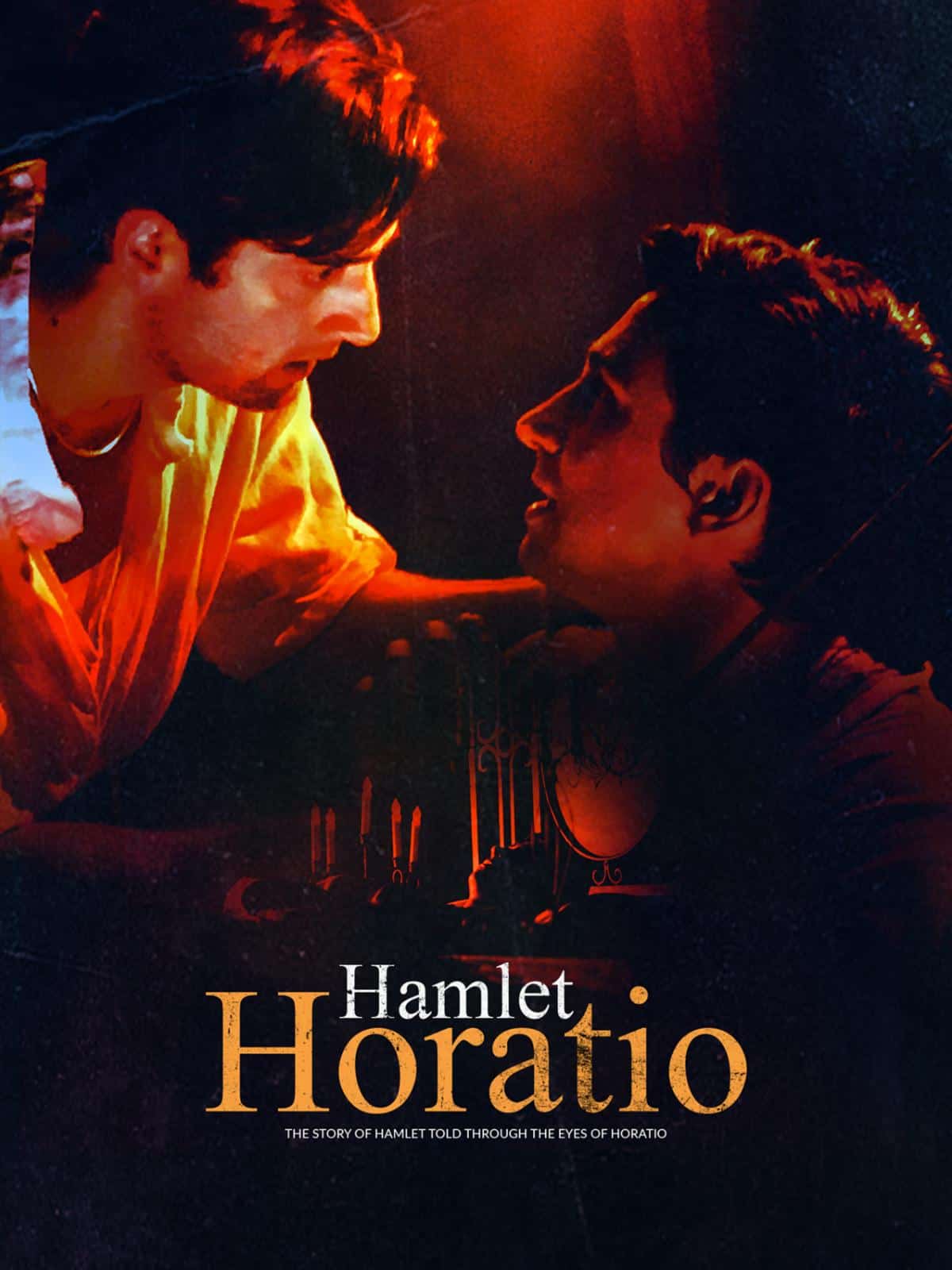 What happens when one of history's most enduring plays looks through the lens of someone on the sidelines? Hamlet/Horatio captures the timeless tale of corruption and vengeance through the eyes of the outsider, Horatio.
Glass House Distribution will release Hamlet/Horatio June 1 on a number of digital and cable platforms.

Hamlet/Horatio has been a 20-year collaboration between producer David Wenzel and writer David Vando. The film celebrates the power of love to transcend corruption and evil driven by Horatio's mission to keep Hamlet's spirit alive, even after death.

Shakespeare's magnum opus was originally about the King of Denmark's son, Hamlet. In the text, Hamlet is told by his father's ghost to avenge his death and kill the new king, Hamlet's uncle. Horatio is Hamlet's trusted and beloved friend. Instead of telling the Hamlet story through its main character's eyes, Hamlet/Horatio flips the notion on its head and tells the story through Horatio's perspective.

The release of Hamlet/Horatio is the culmination of a 20-year collaboration between producer David Wenzel and writer David Vando, directed by Paul Warner.

"David Vando and I felt it was a need to introduce Hamlet/Horatio in a new concept to make it more relatable to a newer audience that might have been standoffish with Shakespeare in the past," David Wenzel said. "We have known Paul Warner for over 20 years and was a logical choice for him to direct."
Love is Forever with the Exclusive The Crow Ring Set!
"Buildings burn, people die, but real love is forever." To celebrate the unbreakable bond between two souls who are meant to be together, Loot Crate is announcing the exclusive Limited Edition The Crow Ring Set, inspired by the 1994 cult classic movie The Crow.
This one-of-a-kind ring set is made from premium quality stainless steel with black patina to highlight the exclusive designs on each ring. Each ring features its own quote inscribed into the interior. The first ring has "Love Is Forever" inscribed, while the other features "It Can't Rain All The Time."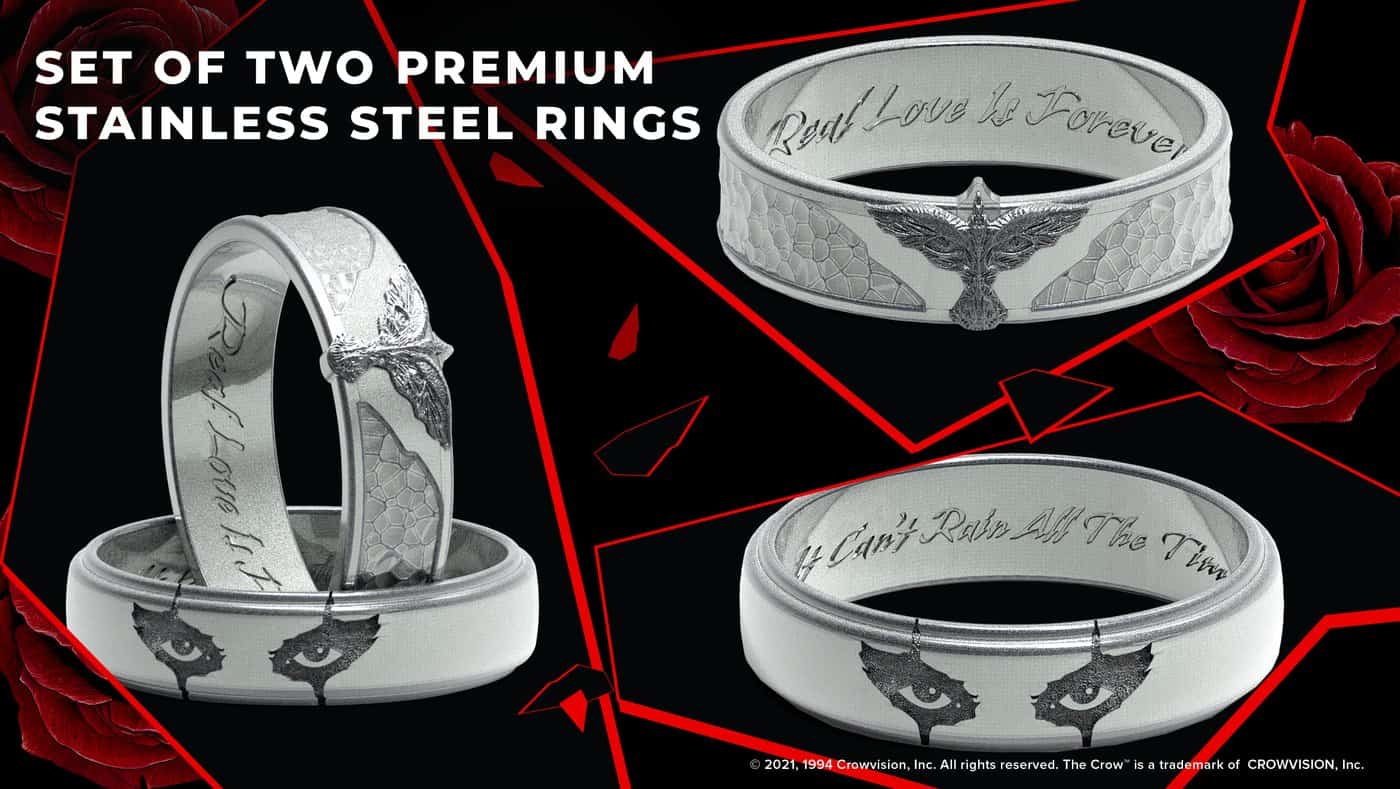 This is an extremely limited-edition ring set you can't get anywhere else and is only available to order until May 31. Items will ship to your door in September 2021. The Loot Crate Limited Edition The Crow Ring Set is $39.99 plus shipping and handling. Show off your unbreakable bond with your best friend or loved one and order today. Love is forever, but this ring set won't be. Once it's gone, it's gone!
Purchase the Loot Crate Limited Edition The Crow Ring Set here:
Small Town Monsters Goes ON THE TRAIL OF BIGFOOT: THE JOURNEY June 8th on Digital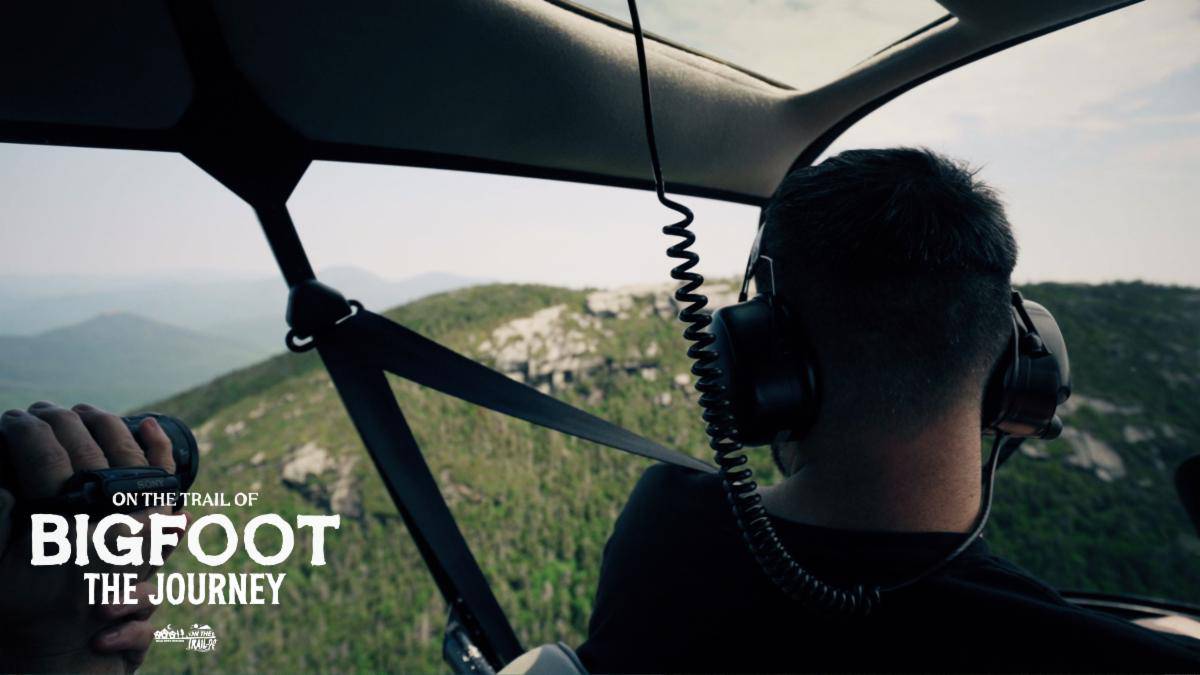 Following a wildly successful 2020 with the releases of Mark of the Bell Witch and The Mothman Legacy, Small Town Monsters has announced the release of their latest documentary, On the Trail of Bigfoot: The Journey. The Journey is the followup to the miniseries "On the Trail of Bigfoot", and cryptid documentarian Seth Breedlove leads the Small Town Monsters team deep into the Adirondacks on the hunt for Sasquatch.
On the Trail of Bigfoot: The Journey will be available to purchase or rent on June 8 on a number of platforms from 1091 Pictures, including iTunes, Amazon Prime Video, Vudu and FandangoNOW.

Breedlove and his handpicked crew of adventurers and investigators headed to the Adirondacks of upstate New York for an intensive, adventure-filled week searching for Sasquatch. The team documented the trip, which included multiple days and nights in the forests around upstate New York and Western Massachusetts. Their trip was spent with Bigfoot researchers like Steve Kulls ("Monsterquest") and Paul Bartholomew (Finding Bigfoot, Beast of Whitehall) who led them on the search for their quarry.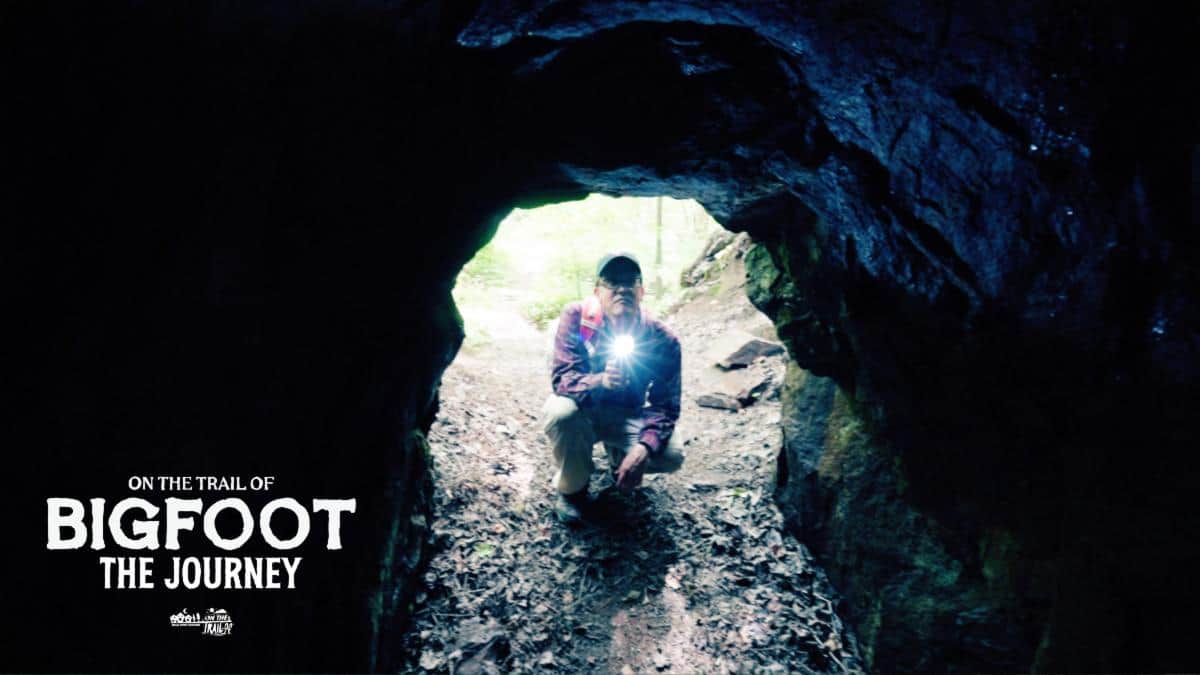 The Journey is directed and edited by Seth Breedlove, who produced alongside Adrienne Breedlove, and features animations and illustrations by a host of incredible artists. The Journey also presents enough fascinating evidence to make even the most ardent skeptic take a second glance.