Powerful Australian Western OUTNUMBERED Drops Trailer and Poster Ahead of Release!
Prior to U.S. and worldwide distribution, the new Australian western OUTNUMBERED launches its trailer and its poster for pre-release review purposes! Released theatrically earlier this year in Australia, it has proved a success in its native country.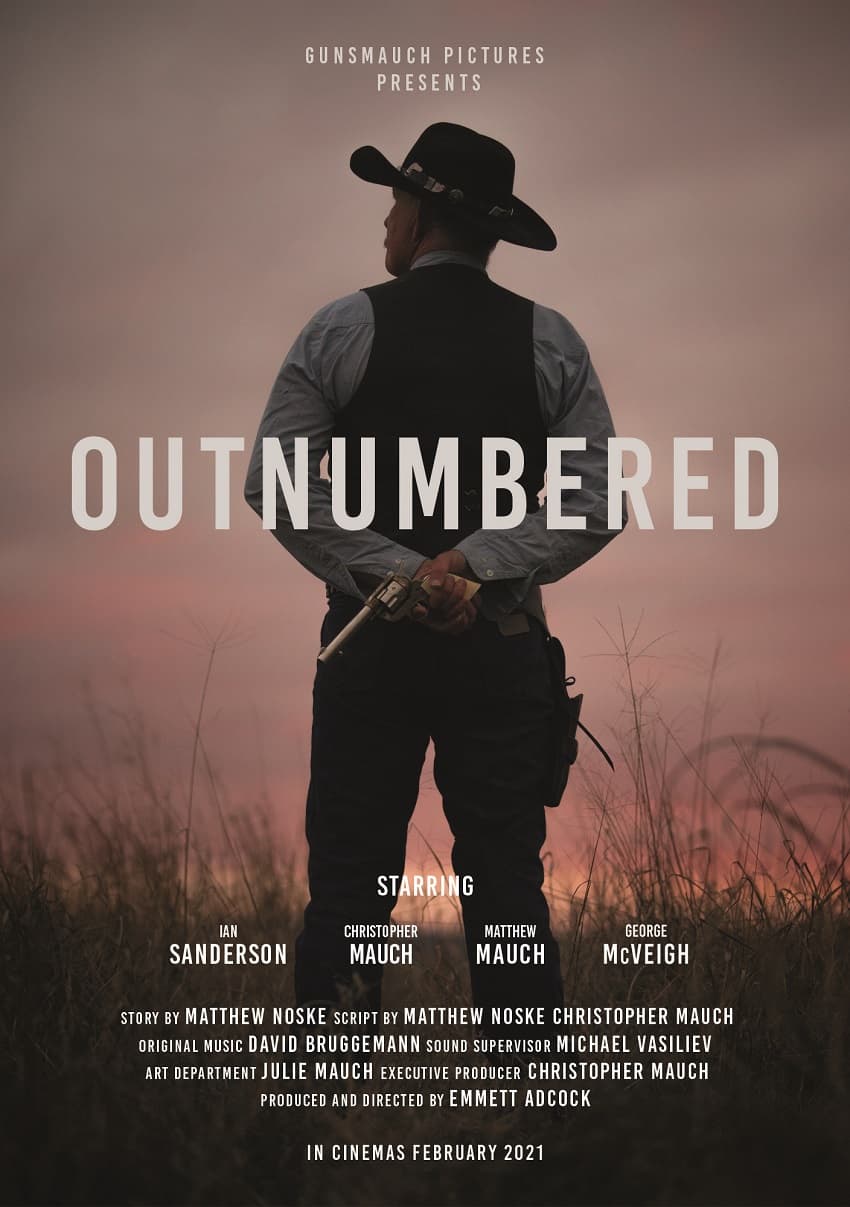 OUTNUMBERED is a gripping western tale of family, revenge and justice, set in the late 1800's in Australia.The movie opens with two young boys, Billy and Jack, witnessing their father being gunned down in cold blood.
The movie then skips forward some twenty plus years to where Billy and Jack come across a stagecoach that has been held up. There is one survivor, a young Pinkerton Marshall, who is the only witness to the robbery and murder of his fellow Pinkerton Marshall, the stagecoach driver and his off sider. Billy and Jack endeavor to get the young Marshall to medical help and contact the authorities.
In doing this good deed, they themselves become the target of the villainous Crocker and his gang of robbers and murderers. A race against time and outlaws begins, just to stay alive, involving kidnappings, hostage situations, double crosses, shoot outs and gun fights. Not only is Billy and Jack's courage tested, but their moral values as well, when it is revealed that Crocker is the same man who had killed their father. Is it justice or revenge they seek?
Watch the Outnumbered trailer below!
Filmmakers' Statement: OUTNUMBERED is a gripping drama of the 'western' genre, filmed in the picturesque Freestone Valley, on the Darling Downs, Queensland, Australia. OUTNUMBERED was made by Chris Mauch, with the assistance of his wife, Julie, both being 5th generation Aussie cattle and crop farmers. Since he was a boy, Chris has had a love of film, both behind and in front of the camera and has always dreamed of making a feature film that the whole world can see and enjoy. This love partly was inspired by his father, Ivan, who made mini movies on his 8mm camera.

Almost a decade in the making, OUTNUMBERED is an action packed, gun fighting drama with twists, turns, a little humor and engaging characters tied together with beautiful Australian landscapes and horse riding scenes. A remarkable feature of this movie is that most of the cast are not actors pretending to be cowboys but are, in fact, real Australian cowboys who just happen to be able to act!

Great appreciation and credit must go to Emmett Adcock, the Director/Cameraman/Editor for his incredible vision, creative talent and film expertise. His massive contribution made OUTNUMBERED more than we could have ever hoped for.
NEW WESTERN "PROMISE" STARRING JOE CORNET AND ACADEMY AWARD NOMINEE DON MURRAY IS RELEASED IN NORTH AMERICA
The western action-drama feature, "Promise", starring Joe Cornet, Academy Award nominee Don Murray, Trista Robinson, Curt Lambert and Kerry Goodwin, is released through Random Media in North America.

"Promise" is available on iTunes, Google Play and all the Digital platforms.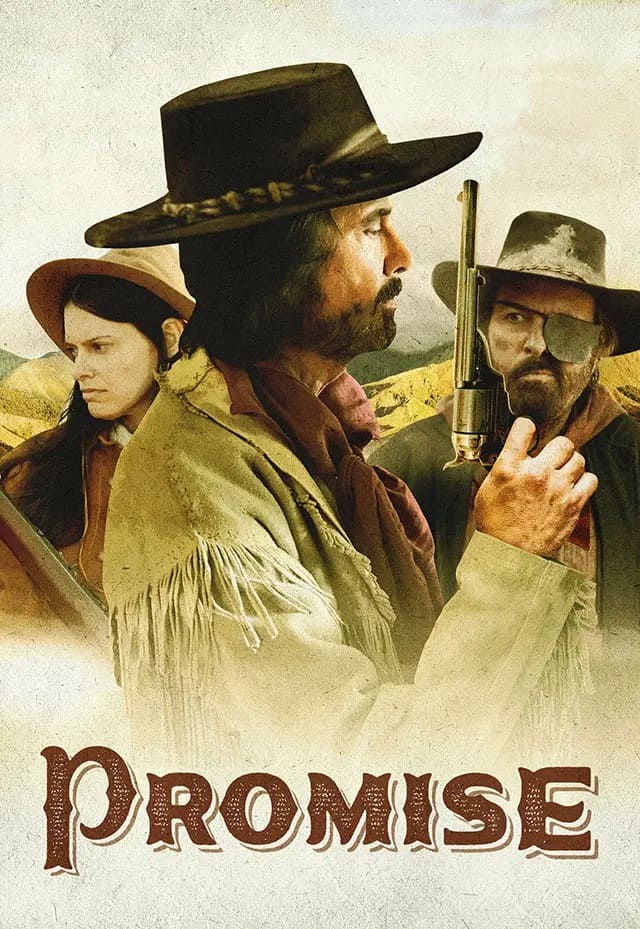 Synopsis: A retired contract scout for the union, compelled to move on from his tragic past, embarks on a deadly mission with gunfight battles, double crosses, and an unexpected showdown to learn what happened to his true love and her little girl.
2 New Amon Tobin Albums Coming This Year
Amon Tobin's Nomark Records project is delighted to announce two brand new album releases this year. Amon Tobin will release a single on April 2nd called Rise to Ashes, which is taken from the How Do You Live album, due for release later this year.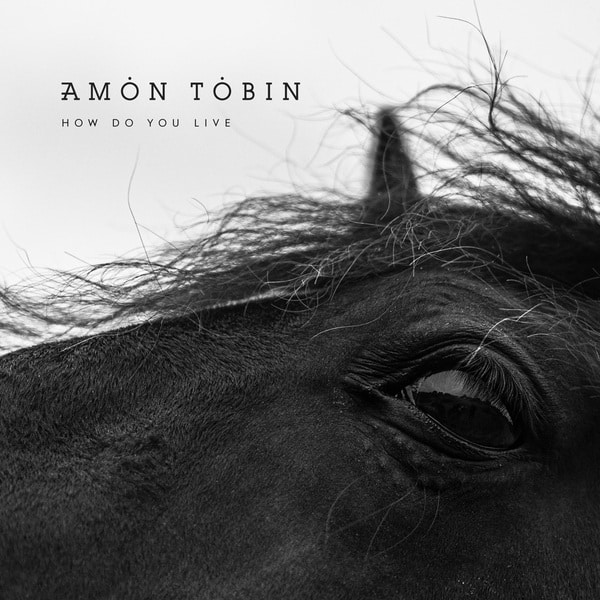 This is Amon's first new album since a double dose in 2019 brought you the #1 album Fear in A Handful of Dust and its sister album Long Stories. Or is it? Watchers of the Nomark label will have seen the reveal of several of Amon's aliases over the last couple of years. In 2019 Only Child Tyrant released Time To Run, an electronic rock record which the LA Times concluded "rocks. Like, turn-it-up-to-11 rocks", with the title track recently featuring on an episode of NBC's thriller The Blacklist.

Figueroa's debut The World As We Know It was released in 2020 to widespread acclaim with Kris Needs in PROG describing how "Tobin has taken folk's ongoing revolution and pushed it another giant step forwards." and TREBUCHET magazine asking, "Could The World As We Know It be the greatest album of 2020?" There has always been the promise from Nomark of new aliases and May 2021 will see the reveal of another.
Stone Giants will be releasing a series of singles, beginning in May, with an album West Coast Love Stories following in early July. Amon talks about Stone Giants as "developing over some years much like my other aliases. I'd water it like a plant while trying to guide its shape over time but it had its own will too." More at
Shout! Factory, Toei Company Ltd. Announce Distribution for Kamen Rider series 'Zero-One' and 'Ryuki'
In celebration of the landmark series' 50th anniversary, Shout! Factory™, a multi-platform media company, and Toei Company, Ltd. today announced an exclusive deal to distribute the Kamen Rider series Zero-One and Ryuki in North America. The multi-year alliance provides Shout! Factory and its streaming service, Shout! Factory TV, with exclusive TVOD, EST, SVOD, AVOD, and FAST rights in the U.S. and Canada to both series, and physical home entertainment rights to Zero-One.
The announcement was made today by Shout! Factory's Senior Vice President of Digital Enterprises and Shout! Factory TV, Gene Pao; Melissa Boag, Shout! Factory's Senior Vice President of Kids & Family Entertainment; Jordan Fields, Shout! Factory's Vice President of Acquisitions and Naoki Shinozaki, Manager of International Sales for Toei Company, Ltd. Shout! Factory TV plans an aggressive rollout of both series on its TokuSHOUTsu™ streaming channel this year. As excitement builds, Shout! Factory will announce additional release news and activities in forthcoming months.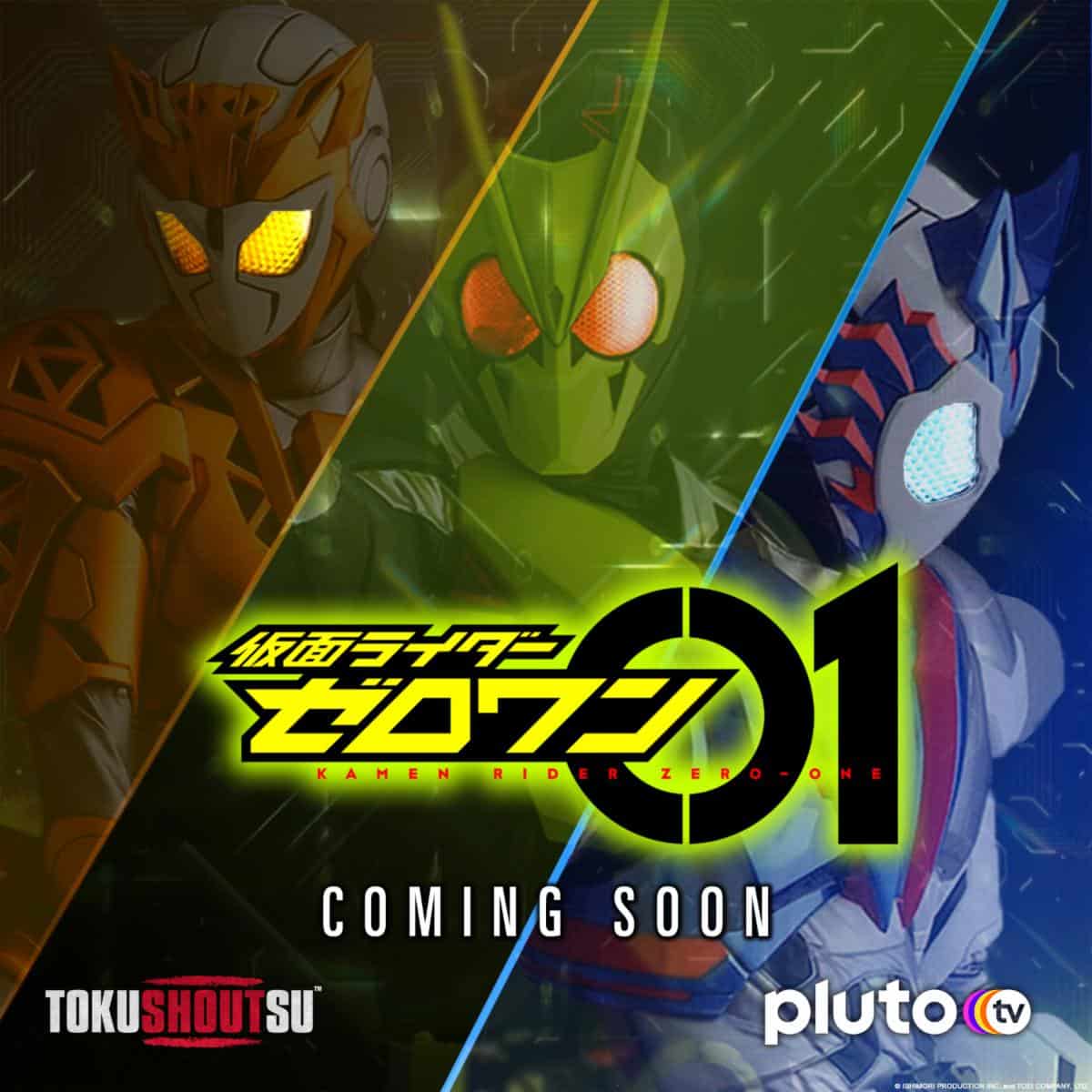 "We've seen a tremendous reaction to the Kamen Rider shows on Shout! Factory TV, so we're delighted to partner with Toei to build the North American fanbase. And with Zero-One, we'll now have the premiere series for each of the three eras of the franchise," said Shout's Jordan Fields. "I am so happy to hear that Zero-One will be on Shout! Factory TV," said Takahito Omori, producer of Kamen Rider Zero-One. "Zero-One is the reflection of our future, of conflicts between humans and artificial intelligence, and a story not only about Kamen Rider, but about human beings. I hope fans enjoy watching the show and thinking about technology and ourselves."
Originally premiering in 1971, the Japanese television series follows the exploits of a masked, motorcycle-riding hero who fights the forces of evil. The number one kids' program in Japan for almost 50 years, Kamen Rider has proved to be beloved through multiple series iterations and generations of fans and Riders.
Zero-One and Ryuki will join Shout! Factory TV and TokuSHOUTsu's existing lineup of the inaugural 1971 Kamen Rider series, which launched the Showa Era, and Kuuga, the franchise's first installment in the Heisei Era that premiered in 2000. With the acquisition of Zero-One, the first series of the Reiwa era, Shout! Factory TV and TokuSHOUTsu are now home to the launch of all three eras of the Kamen Rider franchise.
The TokuSHOUTsu roster of programming also includes several television series and films from the iconic Ultraman library, as well as several seasons of Super Sentai, the globally popular series that ultimately led to the Power Rangers phenomenon, and the original talk show Let's Talk Toku.
New Amon Tobin Single "Rise to Ashes" Out Today!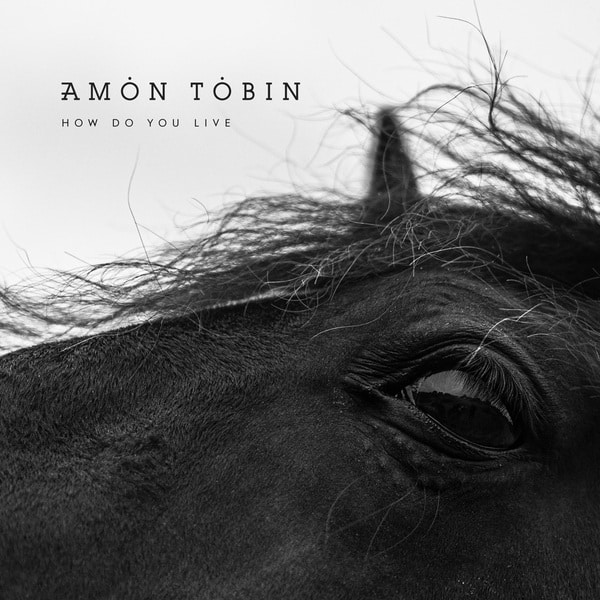 Amon Tobin albums are musical anomalies. They've been this way since the beginning and despite our best efforts most attempts to describe them fall into reductive language. We feel this is the way things should be. The burden of describing something after all falls on those concerned with talking.
The rest of us are free of such constraints and can surrender to the more direct experience of listening.
Rise to Ashes is the first single from Amon Tobin's forthcoming album How Do You Live.
A masterful song of hope, yoked to the burden of reality.
First look trailer for Issa Lopez's new Blumhouse film, El Chupacabras
Mexican director Issa López is best known for the multi-awarded, critics darling Tigers Are Not Afraid: A supernatural tale about children fighting for survival in a harsh real-life environment. The film is Certified Fresh by Rotten Tomatoes with a 97% and gave the director international recognition.
MY FAIR LADY- 4K UHD TRAILER AVAILABLE NOW
Relive the romance, music, and comedic charms of the indelible classic MY FAIR LADY, debuting on 4K Ultra HD May 25, 2021 from Paramount Home Entertainment.
Winner of eight Academy Awards*, including Best Picture, MY FAIR LADY also won the Best Picture Golden Globe® and was selected for the Library of Congress' National Film Registry. Adapted from the Broadway stage hit, the film stars Rex Harrison as Professor Higgins, a role that earned him the Oscar® for Best Actor in a Leading Role, and Audrey Hepburn as the unforgettable Eliza Doolittle.
The 4K Ultra HD release features stunning picture quality courtesy of a recent 8K film transfer, as well as English 7.1 Dolby TrueHD sound for the finest home presentation. The 4K Ultra HD/Blu-ray Combo also includes access to a digital copy of the film and more than two hours of previously released bonus content as detailed below:
4K Ultra HD Disc
Feature film in 4K Ultra HD
Blu-ray Disc™
More Loverly Than Ever: The Making of My Fair Lady Then & Now
1963 Production Kick-Off Dinner
Los Angeles Premiere 10/28/1964
British Premiere
George Cukor Directs Baroness Bina Rothschild
Rex Harrison Radio Interview
Production Tests

Wilfred Hyde White make-up

Covent Garden lighting test

Alt. Higgins/Pickering screen test

Alternate Audrey Hepburn Vocals
Galleries
Comments on a Lady
Theatrical Featurettes
Story of a Lady
Design for a Lady
The Fairest Fair Lady
Trailers
Theatrical Reissue: Poster Illustration
Theatrical Reissue: Poster Illustration Reserved Seats Trailer
Theatrical Reissue: Poster Illustration Awards
Theatrical Reissue
Awards

Rex Harrison Golden Globe Acceptance Speech

Academy Awards Ceremony Highlights 4/5/65
Shout! Studios sets date for action thriller TAKE BACK, starring Mickey Rourke, Michael Jai White, and Gillian White.
Get ready to jump into action this summer! New action thriller TAKE BACK, starring Oscar® nominee and Golden Globe winner Mickey Rourke (The Wrestler, Sin City), Michael Jai White (Black Dynamite, The Dark Knight), James Russo (Django Unchained, Badland), and Gillian White (How To Be A Player, Never Back Down: No Surrender), premieres on VOD, digital and in select cinemas on June 18, 2021, from Shout! Studios.
Directed by Christian Sesma (Paydirt, Vigilante Diaries) and written by Zach Zerries, TAKE BACK is a gripping, high octane thriller that uniquely blends a captivating storyline, epic hand-to-hand fight sequences, and all the bells and whistles in a kinetic action film in equal measures. Buckle up! Zara (Gillian White) and Brian (Michael Jai White) are living the perfect small-town life when Zara heroically foils a robbery and becomes headline news.
This unwanted notoriety draws elements of Zara's mysterious past back into her life, putting the lives of her family in danger. When Zara and Brian's daughter is kidnapped by a sadistic gang of people traffickers led by the vicious Patrick (Mickey Rourke), the pair face a race against time to save her life. With Det. Chalmers (James Russo) also on Patrick's trail, Zara and Patrick's paths collide in a final stand-off in the desert.
Cult Comedy Classic ANOTHER GAY MOVIE: DIRECTOR'S CUT Arrives in Honor of 15 Year Anniversary
Breaking Glass Pictures is proud to release the breakout comedy, ANOTHER GAY MOVIE, in celebration of the film's 15 Year Anniversary. Arriving on April 27 (VOD) including iTunes, Google Play, Vudu, and May 4th (DVD), the cult comedy classic is sure to shock new audiences with this special Director's Cut, complete with never-before-seen footage including icon Mink Stole, certain to please diehard fans.

When writer/director/producer Todd Stephens (SWAN SONG, EDGE OF SEVENTEEN) watched his iconic film, ANOTHER GAY MOVIE, for the first time in 10 years, a light went off. He decided to create a 15-year anniversary Director's Cut to give a refresh to this beloved gay cult classic -and this does not disappoint.
The gold includes never before seen scenes with the infamous Mink Stole, paying homage to Coco Peru's classic performance in TRICK. Many other hilarious and sexy moments await in this historic re-release.

"I am thrilled to have the opportunity to unleash ANOTHER GAY MOVIE back on the world," shares Todd Stephens. "It now includes a brilliantly twisted scene with my idol, Mink Stole, that I never should have cut in the first place."
Groundbreaking Doc 'The Sound of Identity' on digital/on demand platforms June 1
Winner of the 2020 Outshine Film Festival's prestigious Programmers Award of Excellence, THE SOUND OF IDENTITY is a groundbreaking feature documentary that Shout! Studios is proud to present on digital and on demand June 1, 2021.
Profiling international Opera star Lucia Lucas' historic performance at the Tulsa Opera, THE SOUND OF IDENTITY lifts the curtain as she becomes the first known transgender woman to perform a principal role in Opera history.

Directed by James Kicklighter (Angel of Anywhere), THE SOUND OF IDENTITY is a production from the Emmy Award-winning team of Russ Kirkpatrick & Andy Kinslow (Boomtown: An American Journey, Unlikely Family), and is executive produced by Golden Globe®-winner and Academy Award®-nominated Josh Bachove (Minari, The Little Hours), with Jonathan Pope (The Social Dilemma) on as Director of Photography.

THE SOUND OF IDENTITY captures Lucia Lucas on the cusp of international stardom, profiling the moment in an artist's career when everything could fall apart or come together. Showcasing the collaborative process between Lucas and her mentor, prolific and renowned composer Tobias Picker, Mozart's Don Giovanni comes to life as Lucas, a world-renowned baritone, takes the spotlight and all the pressures that come with it.

Taking place at the height of her career, Lucas provides fresh insights into her transition, the professional risk she is taking, and what it means for those who follow. Exploring the role that identity plays in our personal and professional lives, THE SOUND OF IDENTITY provides a nuanced look at voice and gender, in a documentary The Independent Critic calls "director James Kicklighter's best film yet." "Our work as artists is both informed by our life experiences, and the times we live in," says Kicklighter.
"In profiling the professional journey of Lucia Lucas, I believe I have also made the most personal film of my own career, a universal story of all the experiences that make up the people we choose to become. Through telling the story of Lucia Lucas today, in an era where trans visibility is unprecedented, we examine the strides that have been made, but also, the long road ahead for this marginalized community."

THE SOUND OF IDENTITY is "brilliantly chronicled" (Film Threat) on the 50th Anniversary of the Stonewall Riots. Kicking off global Pride Month celebrations, THE SOUND OF IDENTITY and Lucia Lucas break down archaic social barriers, drawing the attention of many international news outlets, including The New York Times, BBC, and NPR.

With confidence in her own abilities renewed, she paves the way for other performers to live their most authentic lives. As Lucas' performance happens in one of the reddest states in America, THE SOUND OF IDENTITY shows that people and places are much more complicated than they seem.
IFC Midnight's THE DJINN – Directed by David Charbonier and Justin Powell – In Theaters, Digital and On Demand on Friday, May 14th – Watch the trailer!
Opening in New York at the IFC Center, Los Angeles at Laemmle NoHo7
and Select Theaters Nationwide on Friday May 14th.
The film will also be available on digital/VOD everywhere you rent movies.
The story follows a mute twelve-year-old, Dylan Jacobs, as he discovers a mysterious book of spells inside his new apartment. Grieving the loss of his mother, and feeling isolated from everyone except for his father, Dylan performs a ritual that promises to deliver his heart's desire: to have a voice. But he soon discovers that every gift has a toll when a sinister djinn arrives to collect his soul. Now trapped in his new home with nowhere to hide, Dylan must find a way to survive until the stroke of midnight or pay the ultimate price.
Percy vs. Goliath lands a trailer