Rio Grande is an amazing Western getting a proper special edition from Olive Films. Arriving in 1950, Ford was beginning to mark the start of his Post War career as John Wayne was putting a stamp on his leading man status. Olive Films delivers the third leg of the Cavalry Trilogy with the grace usually afforded to a Criterion release.
This is a lesser John Ford Western that almost got a stand-alone lengthy examination. But, we would've had to have waited until late in January to cover it. So, we are hitting the high notes here. Fort Apache and She Wore A Yellow Ribbon were far stronger films in this mini-series. But, it's rare to see this level of black and white cinematography pop. Kudos to Olive Films for delivering the goods.
Olive Films loads up the Rio Grande Blu-ray with a commentary, featurettes, visual essay and a trailer as the special features. The A/V Quality is among the best that I've seen from Olive Films. It gives me hope that one day we will see Olive Films dip a toe into 4K waters. One can only hope.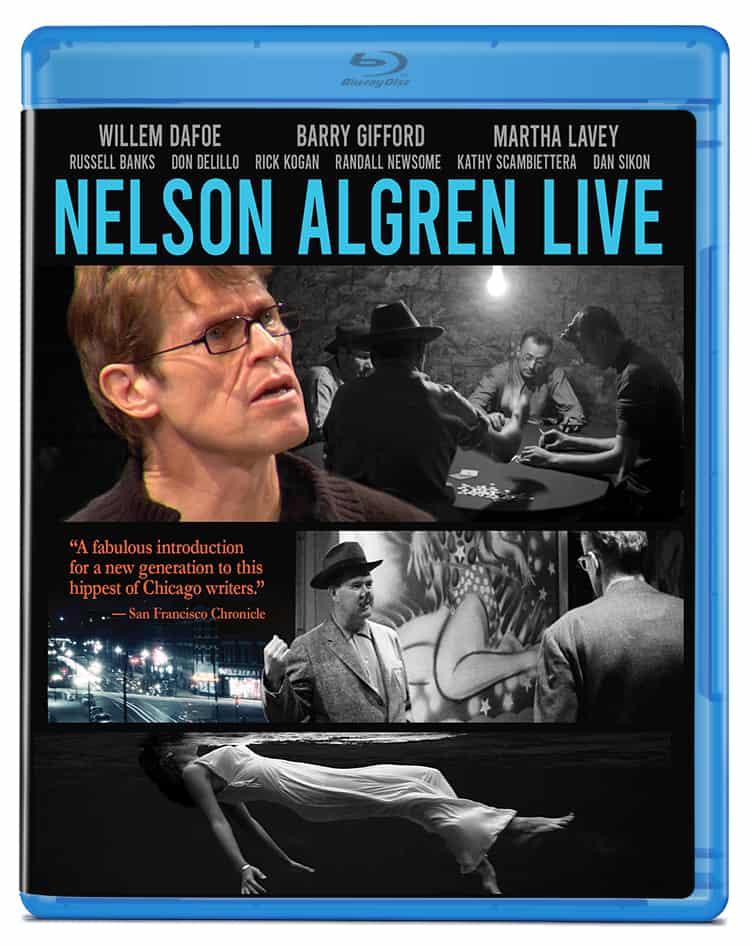 Nelson Algren Live is a documentary about a significant Chicago writer sporting heavyweight support. I love it when Olive Films busts out new stuff I never saw before. That being said, if you don't like to see live theatrical reads of a classic Chicago writer bringing the foods, then you are going to hate this one.
Olive Films brings the 2016 film to Blu-ray with trailers and essays. While I'm a big fan of Algren's The Man with the Golden Arm, I'm not totally sure if the potential audience for a release like this. Still, I admire Olive Films for trying to bring a little class to the masses. The A/V Quality is typical for a live presentation like this. Standard 1080p stuff.
Trading Places gets a Christmas timed Blu-ray triple dip. Why? Well, because Paramount loves Eddie Murphy and trying to find a tangential Christmas film to replace Die Hard in frat guys' hearts. While the special features have remained the same through the ages, you do get a new Filmmaker Focus with John Landis.
Being part of the Paramount Presents Collection, you also get one of those cool slipcovers that unfolds to show off the film's original theatrical poster. Past that, it's the same thing as it has been. No idea why this couldn't get a 4K release alongside the other Eddie Murphy material released this month.
Tremors gets an end-of-the-year release from Arrow. I've been loving their Universal pick-ups, whether it be Blu-ray or 4K release. However, the real treat is the bonus short films on the second disc from the team that created Tremors. That being said, the 4K UHD disc is so much better than the regular Blu-ray.
Why? Well, that's because the 4K disc gives the first proper remastering I've ever seen Tremors receive. Things like what Arrow does with their 4K discs is why I hope that Cohen and Olive Films eventually gets on board with the 4K disc revolution.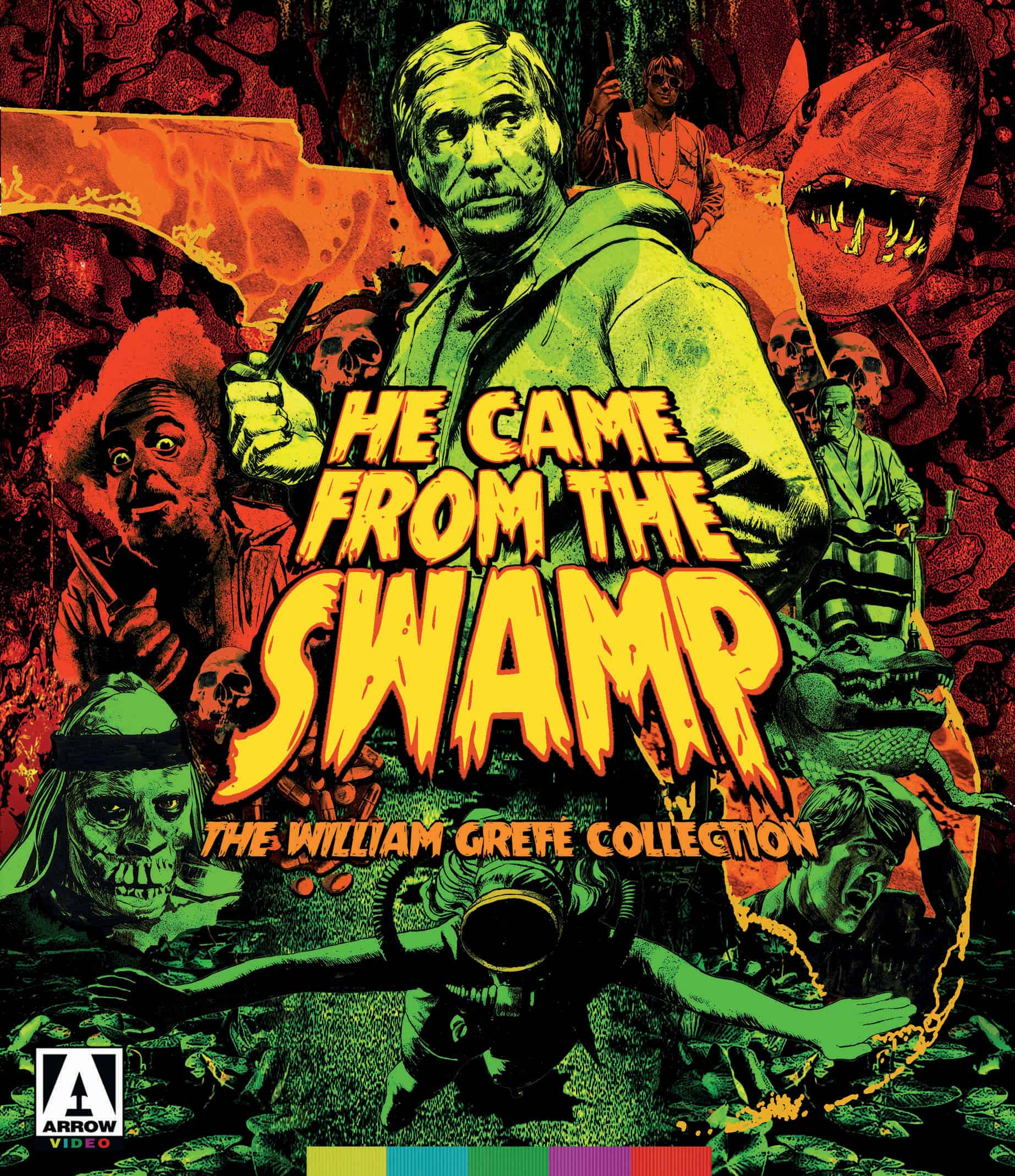 He Came From The Swamp: The William Grefe Collection is a four disc superstar collection from the good people at Arrow Films. Bringing together the most insane Florida birthed drive-in movies ever seen, we get to see schlock that has gone unseen for ages. The Naked Zoo is killer, but you will get to see films that kinda hit or miss across the bow.
Regional genre entertainment is slowly becoming a fascinating deep dive for me. They Came From The Swamp is a feature length documentary on the fourth disc that helps to explain a lot of what's going on with these movies. The special features are super fascinating ranging from trailers to featurettes and an alternate cut or two.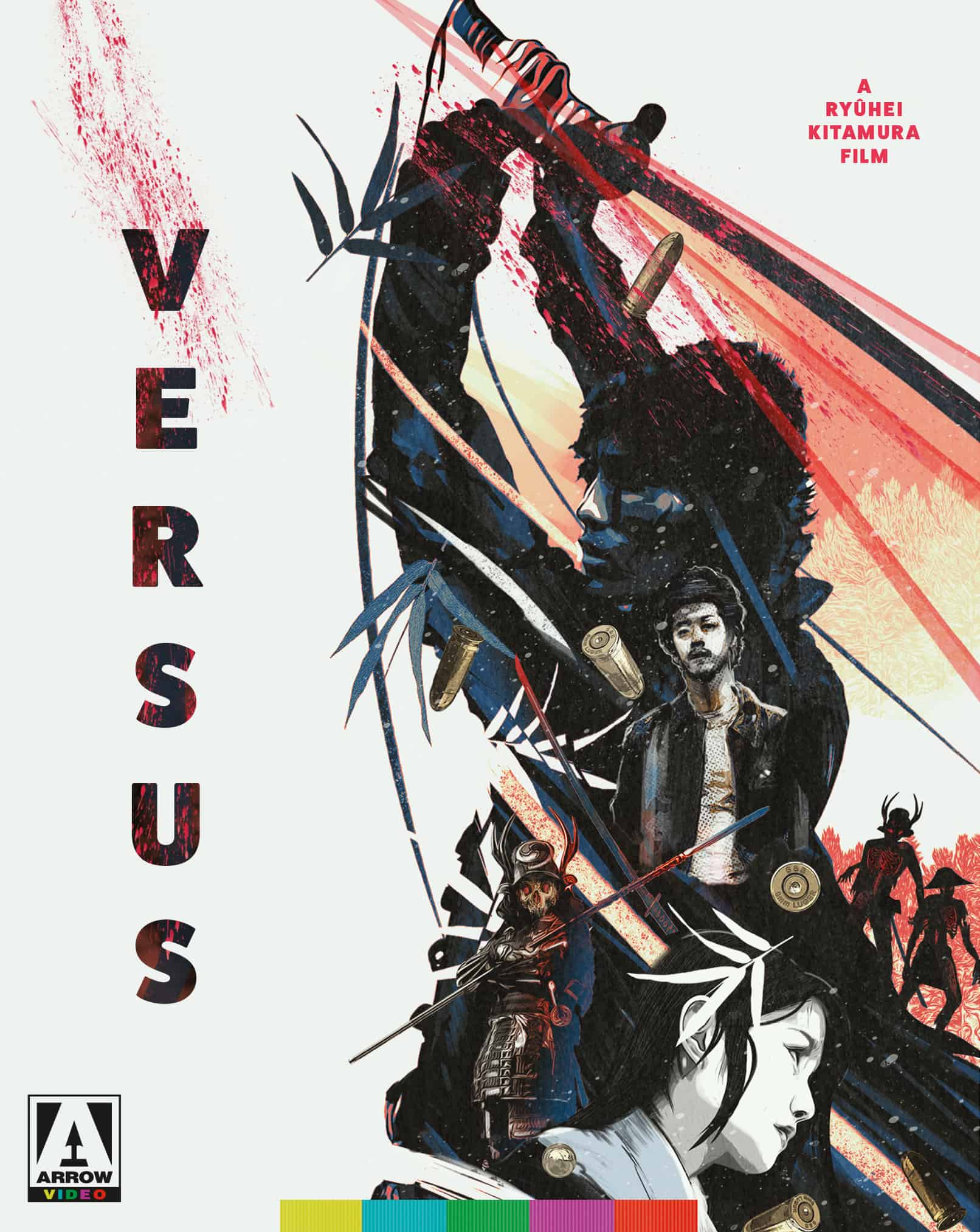 Versus was one of the first foreign DVDs I bought off the Internet. I had gotten super into Region unlocking in the early 00s and was trying to find as much foreign cinema to watch. This resulted in me owning about 4 different knock-off copies of Versus. Hell, I still have a VCD version of Knock Off in a CD wallet somewhere around the AV Theater.
Kitamura's Versus is a high concept film about Zombie Samurai spilling into the modern era via a portal to Hell. Carnage abounds, but the film never dives into incoherence.
Arrow brings both cuts of Versus to Blu-ray. You get more special features than I knew existed. What matters most is that future kids aren't going to have to dig through various random releases to find everything about Versus. It's all right here via Arrow.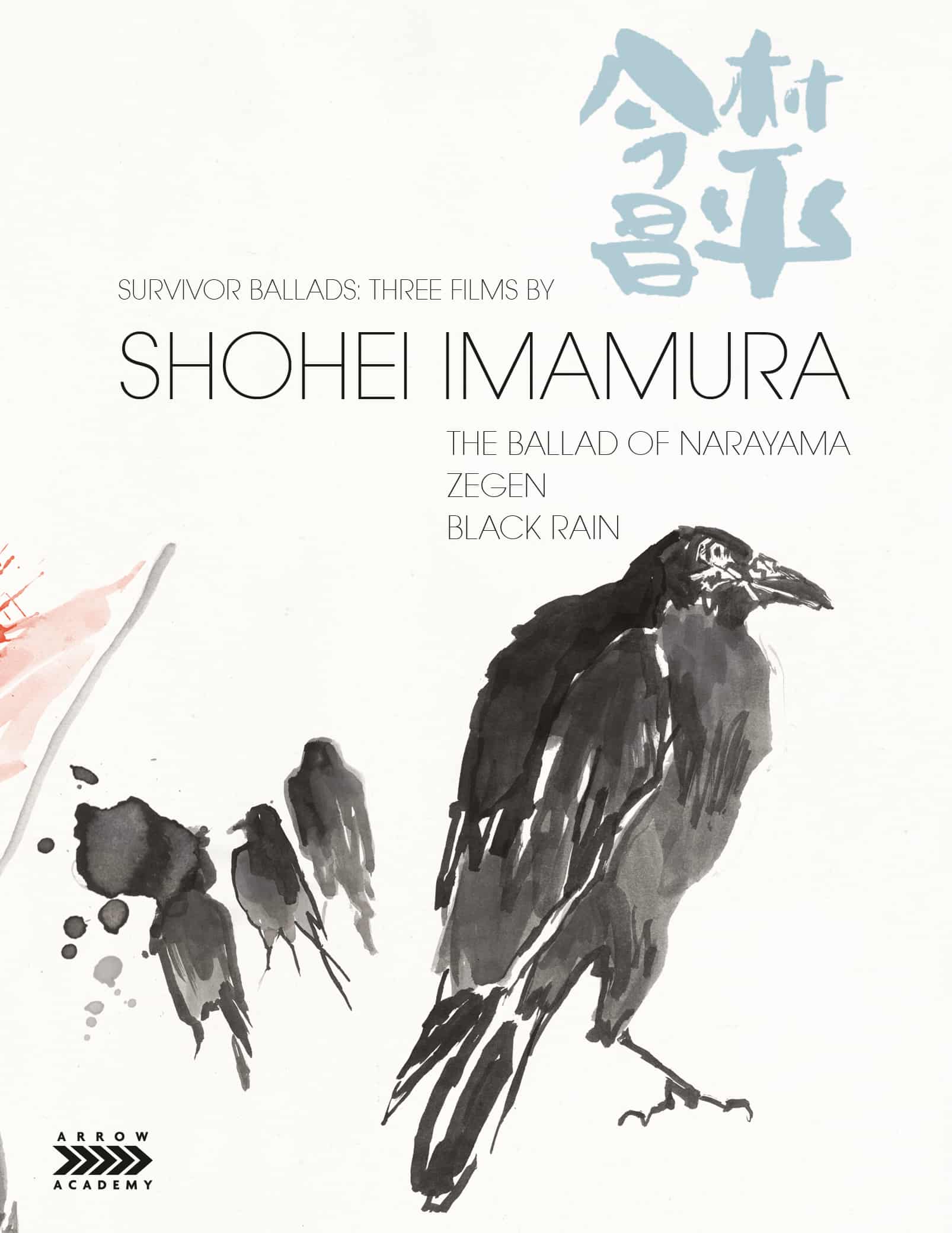 The Ballad of Narayama is the first film in the Survivor Ballads set from Arrow Academy. While it had a previous Criterion release, there's something to making a massive release that highlights a Japanese New Wave master director. The special features are comparable to the Criterion release. You get archival interviews and a few frills afforded to the box set. The real winner can be found in the additional films included in the set.
Zegen follows a pimp, as he makes his way through Prewar Japan. The Empire hasn't really begun expanding, but Zegen shows how even the poorest citizens knew that their lives were changing. Arrow brings Zegen to Blu-ray for its debut anywhere around the world.
Black Rain is a film I saw a few years back and struggled to get ahold of again until this Arrow set. Taking place five years after the Hiroshima bombing, a family tries to find a suitor for their 25 year old niece. Given that Post War Japan was in ruins and many people were still dying from its after-effects, no one was concerned with Old School romantic dealings.
I appreciate the care shown to Shohei Imamura's work, but I realize this won't work for everyone. That being said, I highly recommend pick it up.
I'd like to thank Olive Films, Paramount and Arrow for letting me check out these amazing discs in December 2020