BRIAN WILSON: LONG PROMISED ROAD gets a trailer and poster
In Theaters and on VOD on November 19, 2021 Directed by: Brent Wilson [no relation] (A Gathering of Heroes: The Last Reunion, Streetlight Harmonies)
Starring: Brian Wilson (Co-Founder of The Beach Boys) and Rolling Stone's, Jason Fine

Featuring interviews with:
Al Jardine
Don Was
Bruce Springsteen
Elton John
Nick Jonas
Jim James
Jakob Dylan
Gustavo Dudamel
Linda Perry
Taylor Hawkins

Produced by: Tim Headington and Theresa Steele Page for Ley Line Entertainment, and Brent Wilson
Executive produced by: Brian Wilson, Melinda Wilson and Jason Fine
Co-produced by: Jean Sievers, Nate Kamiya

Join The Beach Boy's Brian Wilson on an intimate journey through his legendary career as he reminisces with Rolling Stone editor and longtime friend, Jason Fine. Featuring a new song written and performed by Wilson and interviews with Elton John, Bruce Springsteen, Nick Jonas, Linda Perry, Jim James, Gustavo Dudamel and Al Jardine.

*Featuring Brian Wilson and Jim James' original song, recorded specifically for the film,
"Right Where I Belong"*
THE HATING GAME – Starring Lucy Hale, Austin Stowell, Damon Daunno, Yasha Jackson, Sean Cullen, Sakina Jaffrey and Corbin Bernsen – In Theaters and On Demand 12/10
| | |
| --- | --- |
| DIRECTED BY: | Peter Hutchings |
| WRITTEN BY: | Christina Mengert (Screenplay), Sally Thorne (Novel) |
| STARRING: | Lucy Hale, Austin Stowell, Damon Daunno, Yasha Jackson, Sean Cullen, with Sakina Jaffrey, and Corbin Bernsen |
| RUN TIME: | 103 minutes |
| GENRE: | Comedy, Romance |
| SYNOPSIS: | Based on the best-selling book, THE HATING GAME tells the story of ambitious good girl Lucy Hutton and her cold, efficient work nemesis, Joshua Templeton. Committed to achieving professional success without compromising her ethics, Lucy ultimately embarks on a ruthless game of one-upmanship against Josh, a rivalry that is increasingly complicated by her mounting attraction to him. |
DEATH OF A TELEMARKETER – Starring Lamorne Morris, Jackie Earle Haley, Haley Joel Osment, Alisha Wainwright, and Woody McClain – In theaters and VOD 12/3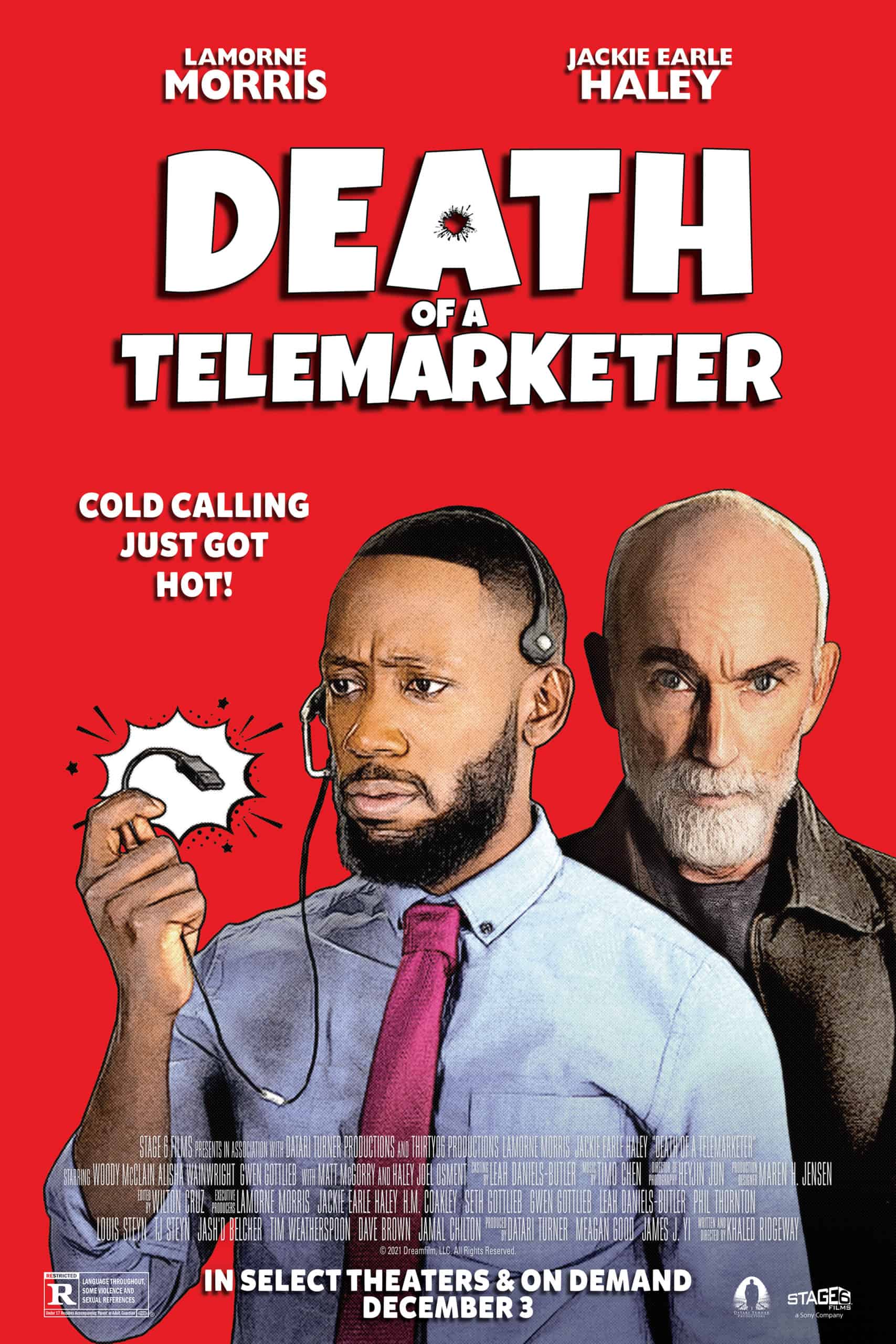 | | |
| --- | --- |
| | Ace telemarketer Kasey (Lamorne Morris) is in a close sales contest with newbie employee, Barry (Woody McClain), and must score a big sale by midnight or he'll lose the largest commission to date. Out of desperation, Kasey waits until everyone leaves the office and finds the Do Not Call list. He thinks he's found the perfect mark, but instead finds himself held hostage and at the mercy of Asa (Jackie Earle Haley), the man he tried to swindle. Now Kasey must pass Asa's twisted test on ethics if he wants to live to sell another day. |
SXSW Romantic Comedy THE END OF US – In Select Theaters December 3 and Available on Digital and On Demand December 7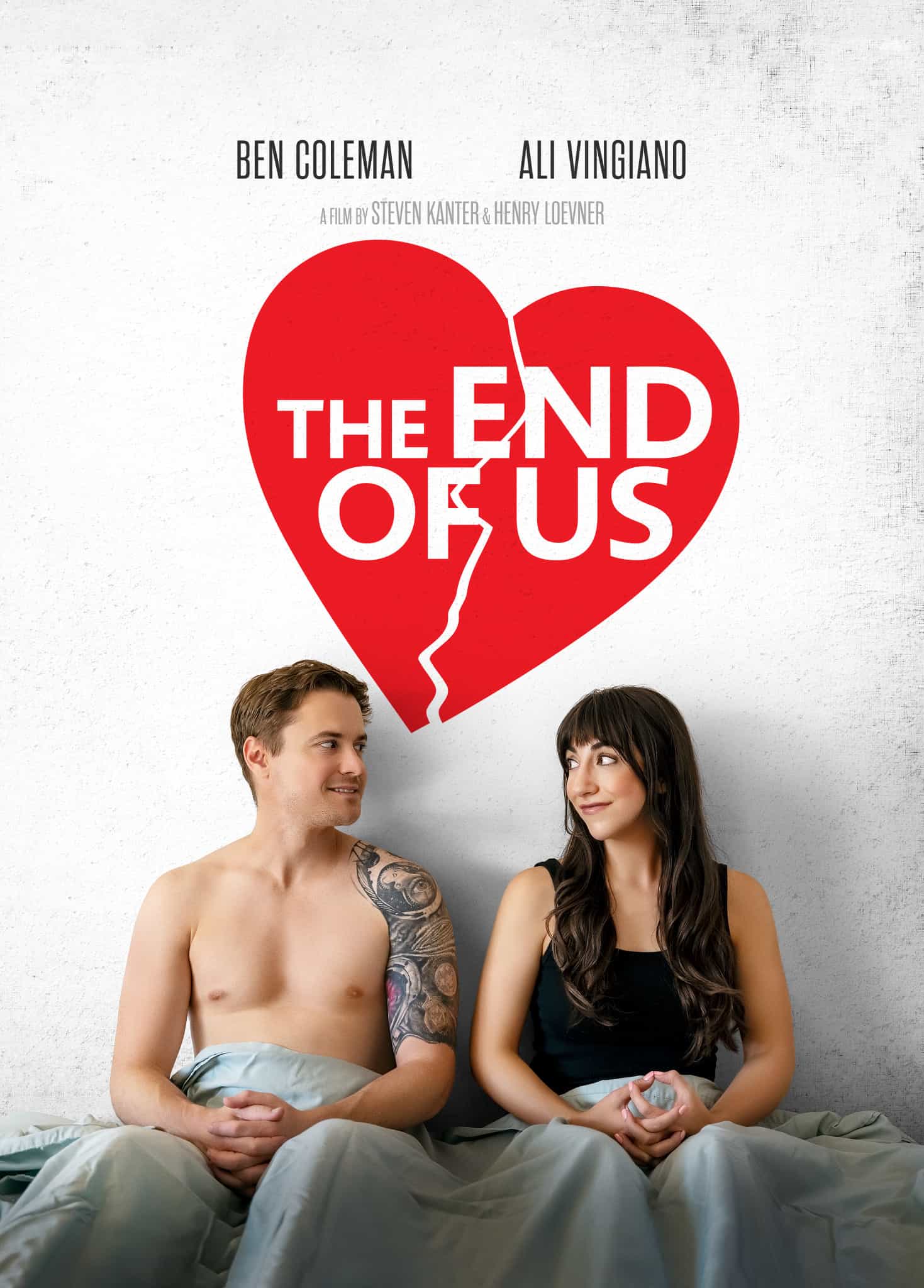 A witty and timely comedy full of heart and humor. Cohabitating couple Nick and Leah are on the verge of splitting up when the worldwide Covid-19 pandemic forces them to stick together. As hours turn into days, then weeks, a relative truce devolves into petty fights between the practical, career-driven Leah and the carefree, creative slacker Nick. As they navigate this new normal and reevaluate their relationship, the couple finds that breaking up may be harder than staying together.
Hide and Seek gets a new clip!
View the thrilling new trailer for THE HANDLER
The thrilling, action-packed The Handler, directed by Michael Matteo Rossi and starring Chris Levine, will be available on DVD, Digital & On Demand December 7 from Uncork'd Entertainment.
Ryker is a recently returned to home vet who is struggling for money to take care of his wife and child. He gets in touch with Vinnie, a mob boss, who helps him, but Ryker soon wants out and when Vinnie doesn't allow it. Ryker purposely throws a job and Vinnie seeks to take Ryker out in any way possible.
The Handler was written and directed by Michael Matteo Rossi (Chase, Misogynist).
Chris Levine (No Way Out, "Charlie's Angels") headlines an electrifying cast that also includes YouTube personality Tyrone Magnus, Rachel Alig (Digging to Death), Jazsmin Lewis (the Barbershop franchise) Cathy Baron ("Justified"), Matt Erdems (Checkmate), Michael Pashan (No Loose Ends), and Adam Carbone ("Gotham").
The Handler on DVD, Digital & On Demand December 7 from Uncork'd Entertainment.
View The Trailer : THE SCRAPPER
A crime thriller led by a diverse cast, THE SCRAPPER will be available to purchase or rent starting on December 7th from 1091 Pictures. Jeffrey Cooper, Owner of Cut Entertainment Group, negotiated the deal on behalf of the filmmakers.
Queens, New York City. A criminal playing-field of modern immigrant syndicates: human-trafficking, money-laundering and unflinching brutality. Uncomfortable in his Punjabi-Mexican skin, ex-con turned 'scrapper' Jake carries the weight of both his family legacy and a violent past. Caring for a mentally-challenged brother and an unborn child on the way, he is focused on turning his life around.
When one last job presents a way out for good, he must decide between loyalty to blood ties or to his newfound family. His past soon catches up with him and he's thrown into the middle of a conflict between Punjabi and Mexican factions led by violent, ruthless criminals. As events explode into brutal violence, with everyone he loves at stake, he may need to go to his own darkest places to finally escape.
"I've always been fascinated by the darker side of human nature and drawn to the films of Scorsese, De Palma, Tarantino, and Melville. The underdog, outcast and anti-hero are who captivate me. This is what inspired me to write The Scrapper, a crime thriller with an ethnic twist, set in a world of Punjabi-Mexican criminals. Inspired by my personal experience as an illegal Punjabi immigrant youth in Queens, New York", says writer/director Bari Kang.
"The film has a dark gritty tone elevated by a fully ethnic cast and authentic locations. Amidst the outbursts of brutal violence are beautiful contemplative moments of vulnerability and love. On the surface, The Scrapper, is a crime thriller genre film but at its core, it's about family, loyalty and change."
Bari Kang, Craig muMs Grant ("Oz", No Sudden Move), Ava Paloma (Deadlock), Gugun Deep Singh ("The Expanse"), Samrat Chakrabarti ("Little Voice"), Anil Kumar ("24"), Allison Thomas Lee ("Law & Order: Organized Crime"), Ankur Bhatia ("Power Book II : Ghost"), Frank Rodriguez ("Law & Order: Special Victims Unit"), and Andhy Mendez ("Bull") star in a Bari Kang film.