Breaking Glass Pictures proudly announces the North American release of the highly anticipated drama film, NOSTALGIA. Directed by acclaimed Italian filmmaker Mario Martone, this film was Italy's official entry for the Oscars and was featured in the Cannes 2022 competition. NOSTALGIA will be available on various digital platforms and VOD from February 21.
NOSTALGIA is based on the novel by Ermanno Rea and features a talented cast including Pierfrancesco Favino (The Traitor), Francesco Di Leva, Tommaso Ragno, Aurora Quattrocchi, and Sofia Essaidi. The film tells the story of Felice Lasco, a middle-aged man who returns to Naples after living in Egypt for 40 years. Once back, Felice is consumed by memories of his youth, including his involvement in criminal activity. As Felice grapples with his past, he is forced to confront the realities of the present.
Director Mario Martone shared his thoughts on the film, saying, "NOSTALGIA takes place in a neighborhood of Naples, but the humanity of the characters and their stories are universal. Everyone remembers the smells and the flavors of our adolescence, everyone regrets to have lost them, we all know that sense of guilt towards our parents getting older and older, and everyone remembers those friends, for whom we felt a certain kind of love, that faded away with the time passing."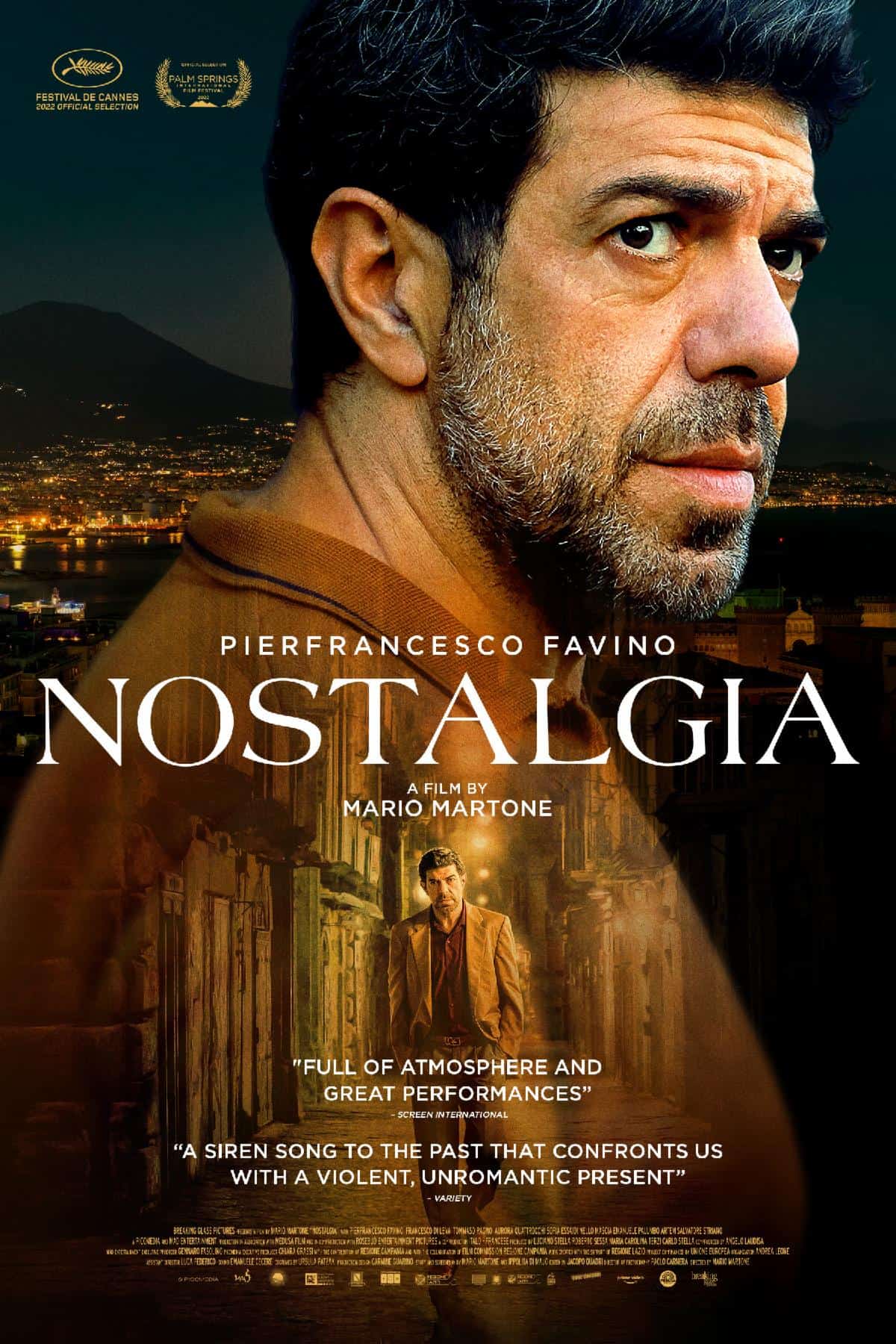 The Hollywood Reporter praised NOSTALGIA, describing it as a "surprisingly absorbing film" with "a formidable cast, assured direction and skillful camerawork." Variety also applauded Martone's direction, calling NOSTALGIA his "most rewarding film in years." The Guardian deemed it "a strong, deeply felt, valuable movie," while Screen Daily described it as "a passionate, angry film that is full of atmosphere and great performances."
NOSTALGIA was also recognized at the 2022 Nastro d'Argento (Silver Ribbon) Awards, where Martone won Best Director and Favino won Best Actor. The film was shortlisted at the European Film Awards for Best Film, Best Director, Best Actor, and Best Screenplay.
Breaking Glass Pictures CEO Rich Wolff expressed his excitement about the film's release, saying, "We're very confident the film will find a very receptive US audience."
Martone also shared his appreciation for the film's North American release, saying, "I am very happy that Nostalgia will have distribution in the US with Breaking Glass Pictures. There are American films which were crucial for the development of my career as a director. I am sure this film will meet up with a world to which, in part, it already belongs."
Film enthusiasts and fans of Italian cinema can catch NOSTALGIA on various digital platforms and VOD from February 21, including iTunes/Apple TV, Amazon Prime Video, Google Play, Vudu, Vimeo, and through local cable and satellite providers.
Don't miss the opportunity to experience this captivating and emotional film.