My Nights with Susan, Sandra, Olga & Julie was a film that I held off for a bit. I know that we have a small portion of the readership that is interested in these underground Dutch movies. However, I wasn't quite sure how they played to the overall feel of the site. After a bit of audience research, I decided we would restarted coverage after talking to the distributor Cult Epics.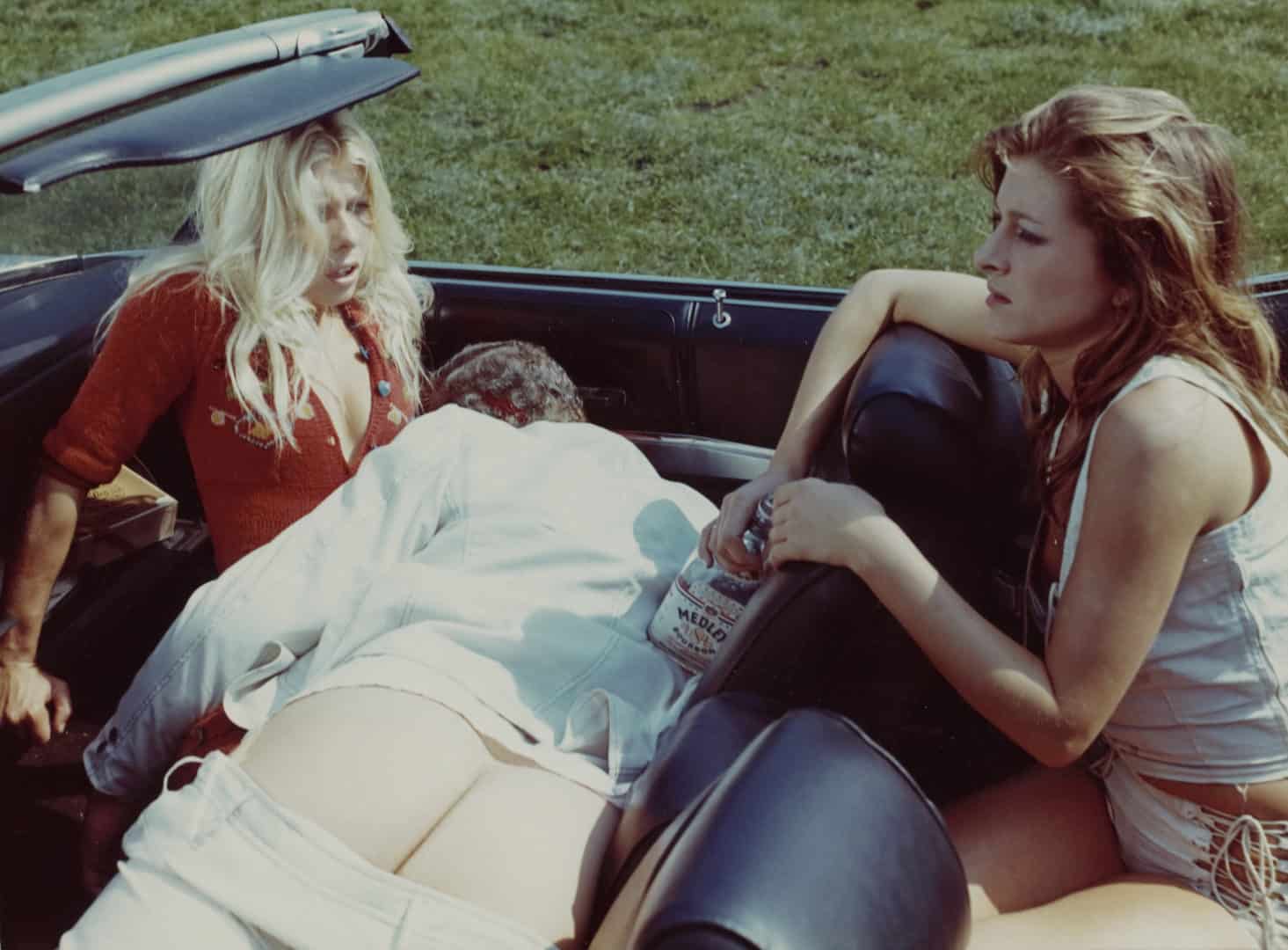 Director Pim de la Parra has a way with the early 70s skin flicks. American directors like Gerard Damiano were making skin flicks that barely existed above college productions. Yet, the Dutch and other European outlets were making real films. Real films were the leads boned. Known as the last of the Dutch Sex Wave films, this entry involves a young craftsman running into some sex vampires.
Murder, lust and coitus co-exist, as they all bone and frolic together. This is the film's first release on Blu-ray and it looks stunning. Much like the Jess Franco films of the 1970s, I'm not looking that hard for plot. I'm just enjoying the visual treat that Pim de la Parra provides for his audience.
My Nights with Susan, Sandra, Olga & Julie is now available!
All promotional images are provided courtesy of Cult Epics.
If that wasn't enough, guess what's coming soon from the cult geniuses at Cult Epics?!?!?
SCORPIO FILMS: THE DUTCH SEX WAVE COLLECTION which includes also MY NIGHTS WITH… comes out on Blu-ray & DVD in October.
You get all of those Pim de la Parra classics including Blue Movie! We previously talked about the release earlier this summer.