Chilling 'Brahms: The Boy II' Starring Katie Holmes Arriving on Blu-ray May 19
After surviving a traumatic home invasion, wife Liza (Katie Holmes, Batman Begins), husband Sean (Owain Yeoman, The Belko Experiment) and their young son Jude (Christopher Convery, Gotham) move away into the eerie Heelshire Mansion unaware of its terrifying history. A sequel to The Boy, the 2016 thriller also from director Bell (The Devil Inside), Brahms: The Boy II follows Jude as he discovers a life-like porcelain doll named Brahms in the backyard of the mansion. Jude quickly finds comfort in Brahms, but the evil history behind this sinister doll slowly unravels, causing terror to strike the young family, again.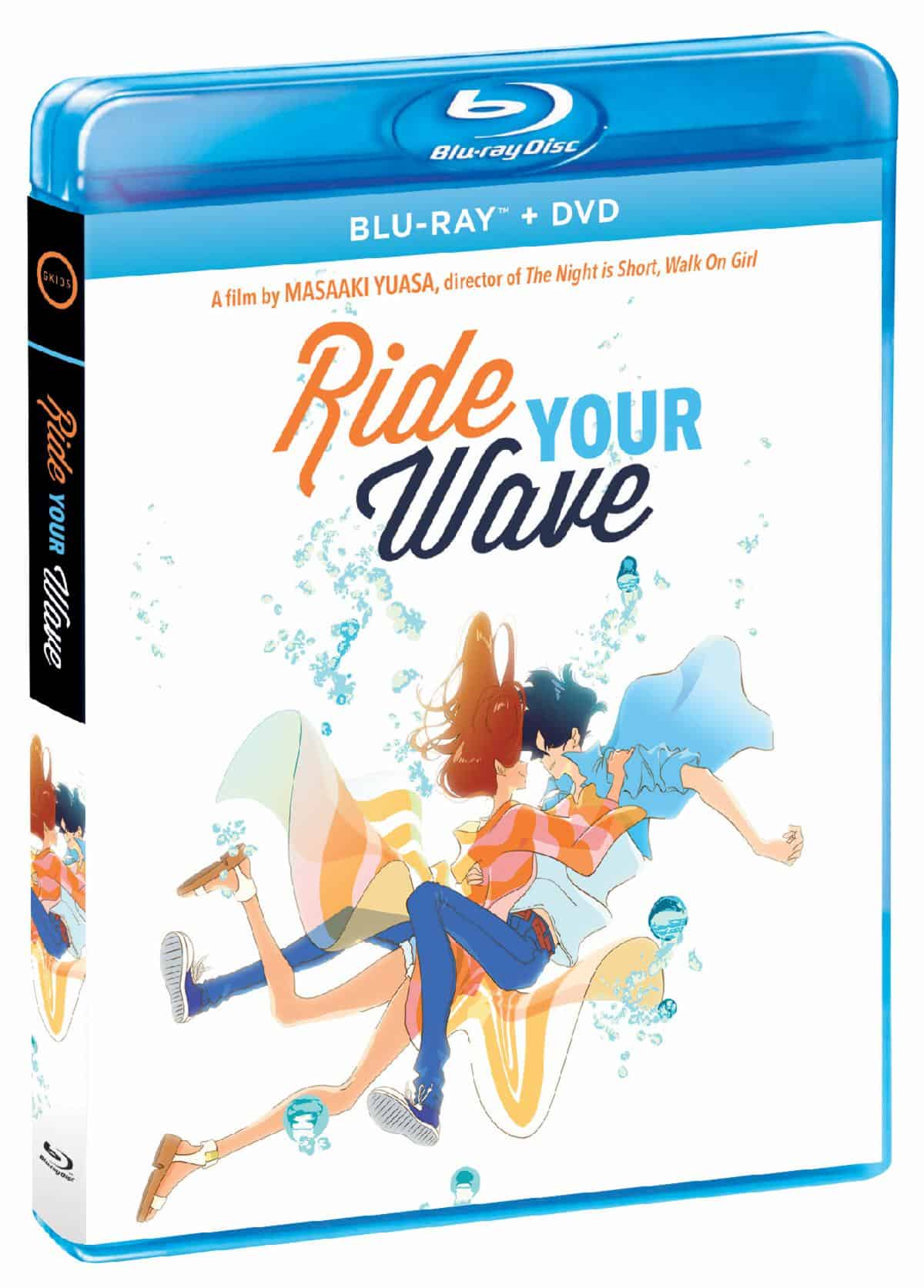 Masaaki Yuasa's 'Ride Your Wave' on Digital, Blu-ray and DVD August 4 from GKIDS, Shout! Factory
The deeply emotional new film Ride Your Wave will be released on digital download, On Demand, on Blu-ray™ + DVD combo pack and as a standalone DVD on August 4, 2020 from GKIDS and Shout! Factory. Winner of the 2019 Best Animated Feature award at Fantasia, Sitges and Shanghai International Film Festivals, the film makes its way to home entertainment following a nationwide theatrical release earlier this year.

Visionary director Masaaki Yuasa (Devilman Crybaby, Keep Your Hands Off Eizouken!) brings his trademark visual ingenuity to a tale of romance, grief and self-discovery.

Hinako is a surf-loving college student who has just moved to a small seaside town. When a fire breaks out at her apartment building, she is rescued by Minato, a handsome firefighter, and the two soon fall in love. Just as they become inseparable, Minato loses his life in an accident at sea. Hinako is so distraught that she can no longer even look at the ocean, but one day she sings a song that reminds her of their time together, and Minato appears in the water. From then on, she can summon him in any watery surface as soon as she sings their song. But can the two really remain together forever?

Featuring an all-star Japanese voice cast made up of J-Pop royalty including Ryôta Katayose (GENERATIONS from EXILE TRIBE) and Rina Kawaei (AKB48), Ride Your Wave also has a hit theme song in "Brand New Story," performed by GENERATIONS from EXILE TRIBE. The home entertainment release also includes an all new English language version of the film, featuring the voices of Joey Richter (A Very Potter Musical) as Minato, Merit Leighton (She-Ra and the Princesses of Power) as Hinako, Sarah Williams (Kill la Kill, Puella Magi Madoka Magica) as Yoko, and Michael Johnston (Teen Wolf) as Wasabi.

Ride Your Wave is the latest offering in a collection of visual masterpieces directed by Yuasa available for home entertainment from GKIDS and Shout! Factory. All of Yuasa's other feature films Lu Over the Wall, Mind Game and The Night Is Short, Walk On Girl, as well as the anthology Genius Party, are also available for purchase.

Bonus Features: · Interview with Producer Eunyoung Choi · Animated Storyboards · Character Still Gallery · Trailers and TV Spots · Exclusive 12-page booklet with director's statement and art
Collector's Edition Announced: Studio TRIGGER's Worldwide Hit 'PROMARE' on Blu-ray+DVD from GKIDS, Shout! Factory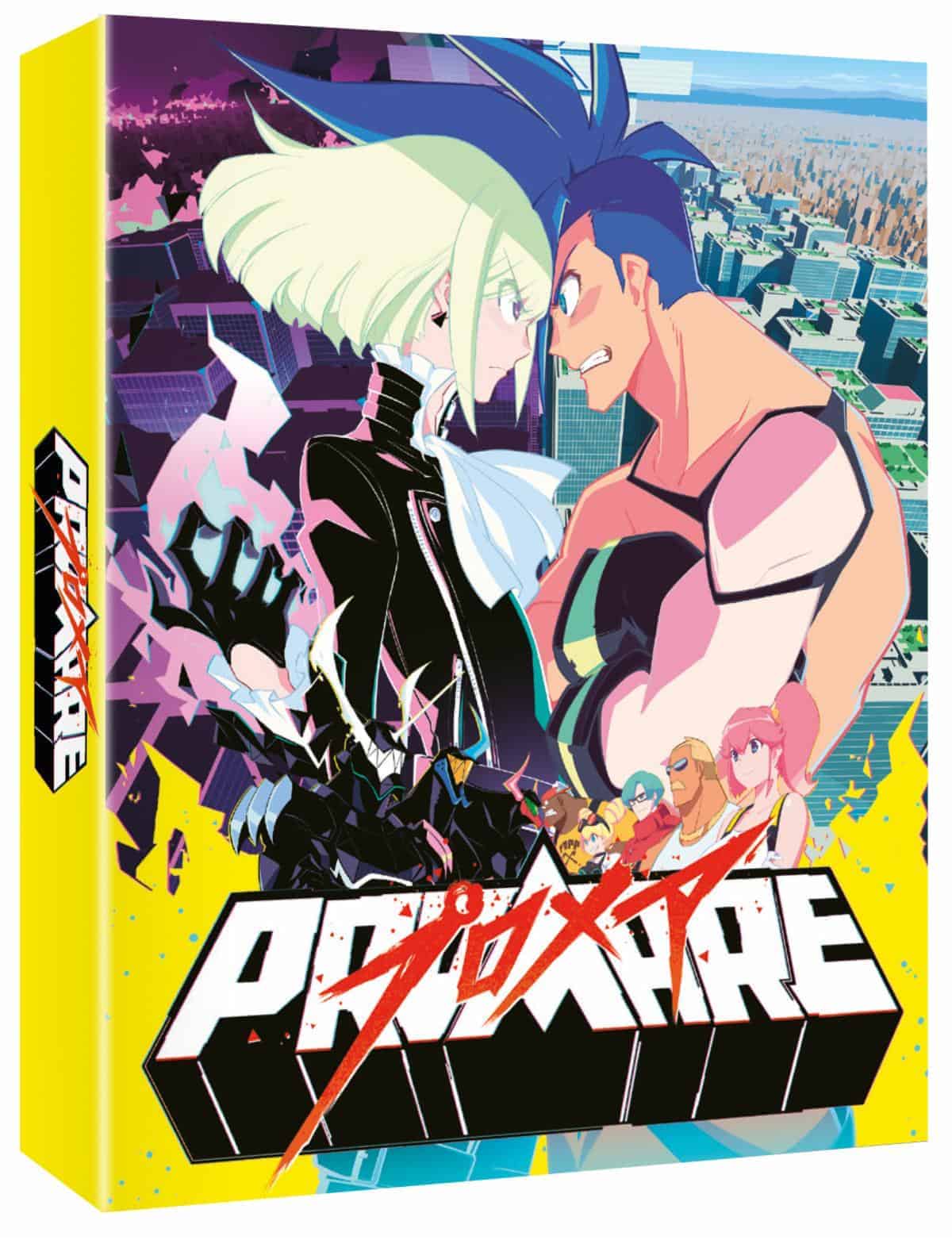 Following a phenomenally successful North American theatrical run, Promare, the top-grossing original anime feature of 2019, makes its way to home entertainment with a newly announced Collector's Edition. The hyperkinetic, candy-colored visual masterpiece is available now on digital download and On Demand, and will be released on Blu-ray™ + DVD combo pack, as a standalone DVD, and as a SteelBook edition of the Blu-ray on May 19, 2020 from GKIDS and Shout! Factory.
Bonus features include an interview with director Hiroyuki Imaishi, a round table with Studio TRIGGER, and Side: Galo and Side: Lio short films with new English dubs featuring the original dub cast. Later this year, fans can look forward to the upcoming Promare Collector's Edition, featuring new special packaging, as well as added bonus features exclusive to the Collector's Edition. The Promare Collector's Edition is being produced in partnership with Anime Limited, the film's UK distributor, and will be available at a suggested retail price of $64.99.
The first feature-length film from the acclaimed studio TRIGGER, creators of KILL la KILL, Little Witch Academia and the upcoming B.N.A., and director Hiroyuki Imaishi (GURREN LAGANN), Promare is a blistering action-adventure that will set your soul on fire.

Thirty years has passed since the appearance of the Burnish, a race of flame-wielding mutant beings who destroyed half of the world with fire. When a new group of aggressive mutants calling themselves Mad Burnish appears, the epic battle between Galo Thymos, a new member of the anti-Burnish rescue team Burning Rescue, and Lio Fotia, the leader of Mad Burnish, begins.

Promare's all-star English dub voice cast includes Billy Kametz (Neon Genesis Evangelion Series), Johnny Yong Bosch (Bleach, Akira, Might Morphin Power Rangers), Crispin Freeman (Mirai), and Alyson Leigh Rosenfeld (Pokémon, Yu-Gi-Oh!).

Bonus Features:· *CD Soundtrack · *52-Page Booklet · *English Souvenir Script · *Mini-Poster · *Decal Sticker · Interview with Director Hiroyuki Imaishi · Studio TRIGGER Roundtable ·Side: Galo and Side: Lio Short Films with Original Versions and English Dub · English Dub Cast Featurette · Trailers
* indicates items exclusive to the Collector's Edition
BINGEWATCHWB Top 10 Binge Worthy Female-Centric TV Series
Blindspot (2015-); 4 Seasons; 89 episodes
A vast international plot explodes when a mysterious Jane Doe (Jamie Alexander) is discovered in Times Square, covered in cryptic tattoos with no memory of who she is. But there's one tattoo that's impossible to miss: the name of FBI agent Kurt Weller, on her back. Soon, Weller (Sullivan Stapleton) and his FBI team realize that each mark on her body is a crime to solve, leading them closer to the truth about her identity. This mind-blowing series with badass females and ride or die fans returns to TV this week with all-new episodes. Catch up with Season's 1-4 on Digital today, just in time for the fifth and final season premiere on Thursday, May 7 at 9/8c on NBC.
Girls (2012-2017); 6 seasons; 62 episodes
Created by and starring Lena Dunham, this semi-autobiographical series takes a comic look at the assorted humiliations and rare triumphs of a group of girls in their early 20s. Hannah (Dunham), Marnie (Allison Williams), Jessa (Jemima Kirke) and Shoshanna (Zosia Mamet) are trying to figure life out. They've been living in New York City for a couple of years, but they're still not sure what they want – from boys, from each other, from themselves. And things aren't getting any clearer. Girls was created by Lena Dunham; executive producers, Judd Apatow (Knocked up, The 40-Year-Old Virgin), Jenni Konner, Lena Dunham, Ilene S. Landress, Murray Miller and Bruce Eric Kaplan; co-executive producers, Tami Sagher and Jesse Peretz; supervising producer, Sarah Heyward.
Insecure (2016- ); 4 seasons; 28 episodes as of May 3
Big Little Lies (2017-2019); 2 seasons; 14 episodes
His Dark Materials (2019-); 1 season; 8 episodes
The Closer (2005-2012); 7 seasons; 109 episodes
Major Crimes (2012-2018); 6 Seasons; 96 Episodes
Gilmore Girls (2000-2007); 7 seasons; 153 episodes
Bonus: Gilmore Girls: A Year in the Life (2016) 1 season; 4 episodes Lorelai, Rory and the rest of the gang reunite for Gilmore Girls: A Year in the Life. The premiere kicks off in present-day Stars Hollow, where Lorelai still runs the Dragonfly Inn and Rory has experienced some career success. As Rory works through struggles and Lorelai deals with some unresolved issues of her own, viewers will see Emily Gilmore (Kelly Bishop) handling the loss of her husband, Richard.
Animal Kingdom (2016- ); 4 seasons; 49 episodes
This bold, adrenaline-fueled series about a Southern California crime clan stars Ellen Barkin as family matriarch Janine "Smurf" Cody, who rules her four sons with hard-core family values. When 17-year-old Joshua "J" Cody finds himself in Smurf's care, he quickly finds his place within the dangerous family, causing intense conflicts among the siblings…with life-or-death consequences.
Veronica Mars (2004-2007); 3 Seasons; 64 episodes
In the wealthy, seaside community of Neptune, the rich and powerful make the rules. They own the town and the high school, and they desperately try to keep their dirty little secrets just that…secret. Unfortunately for them, there's Veronica Mars (Kristen Bell), a smart, fearless 17-year-old apprentice private investigator dedicated to solving the town's toughest mysteries. During the day, high school senior Veronica negotiates the halls of Neptune High like any average teenage girl. By night, she helps with her father Keith's (Enrico Conantoni) private investigator business, sneaking through back alleys and scoping out no-tell motels with a telescopic-lens camera–while studying her math book–in an attempt to uncover the California beach town's darkest secrets.
Bonus: Veronica Mars (2019); 1 season; 8 episodes Spring breakers are getting murdered in Neptune, thereby decimating the seaside town's lifeblood tourist industry. After Mars Investigations is hired by the parents of one of the victims to find their son's killer, Veronica is drawn into an epic eight-episode mystery that pits the enclave's wealthy elites, who would rather put an end to the month-long bacchanalia, against a working class that relies on the cash influx that comes with being the West Coast's answer to Daytona Beach.