Mondo celebrates the release of Nightmare Alley on 4K, Blu-ray and Digital with a new Daniel Danger print.
If you're faster than fast, can beat the bots and stage the miraculous…you too can own a Daniel Danger print of Nightmare Alley.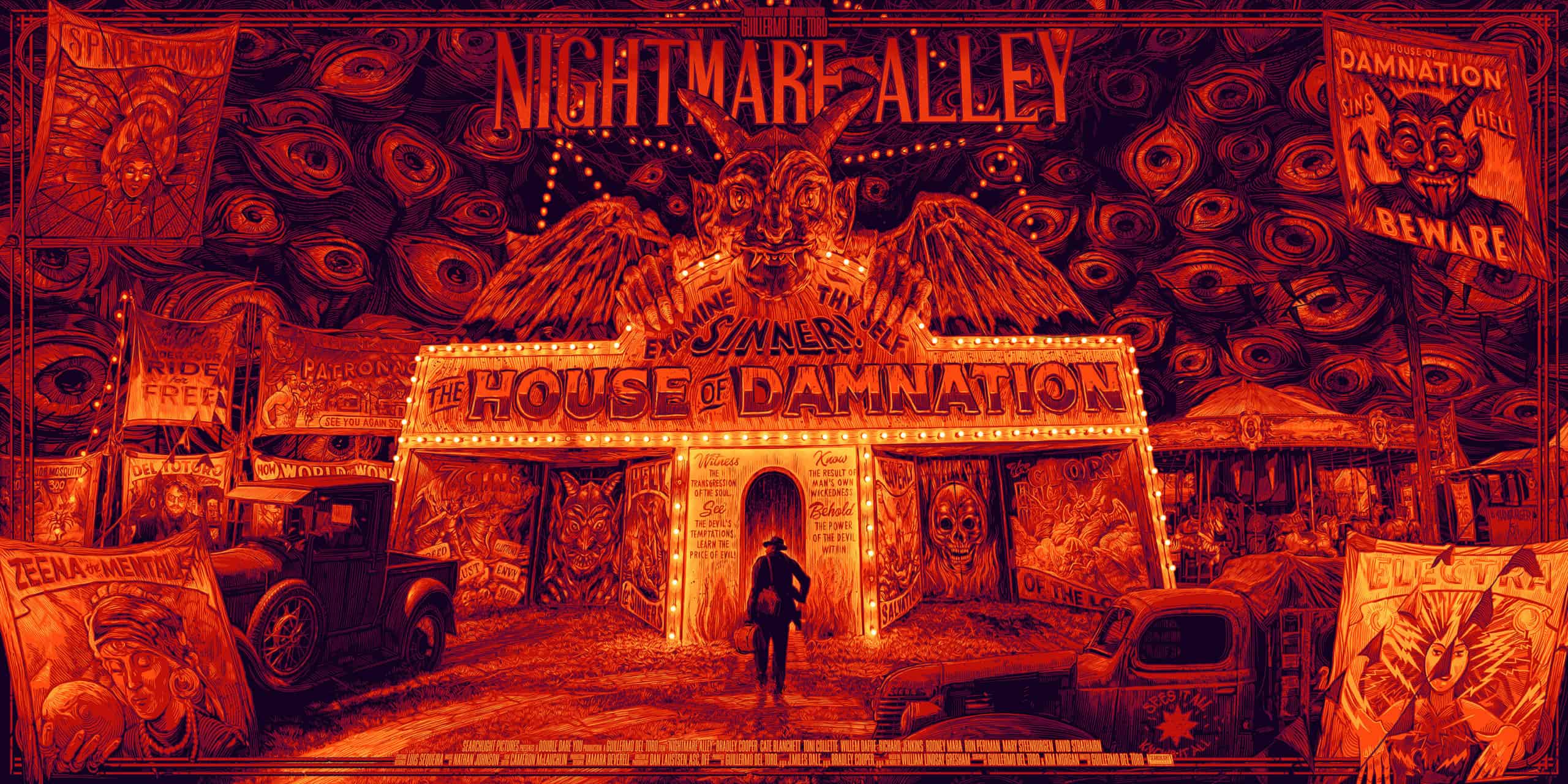 Pick up the regular edition in Red.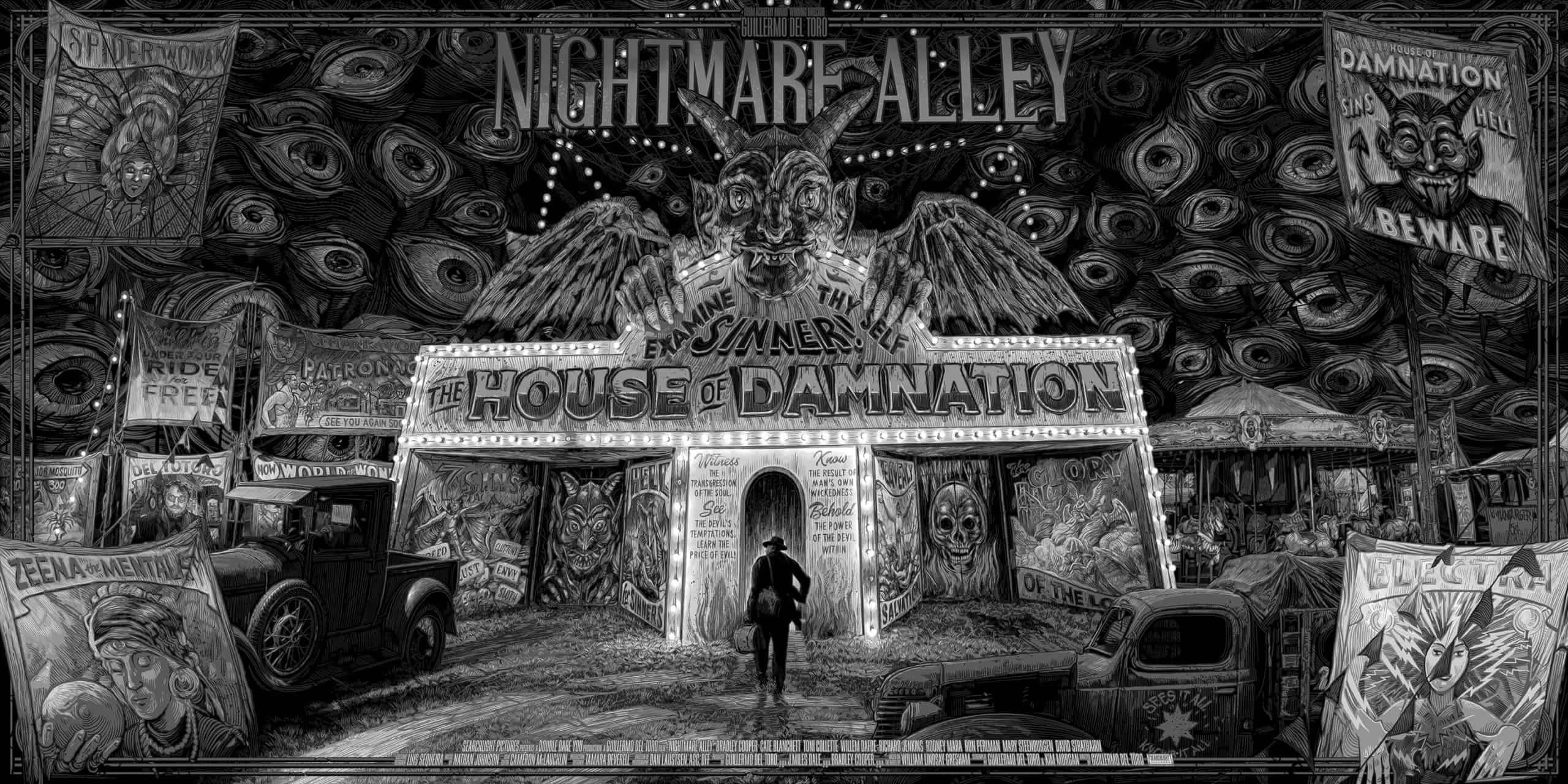 Thrill to the stunning variant in Black and White.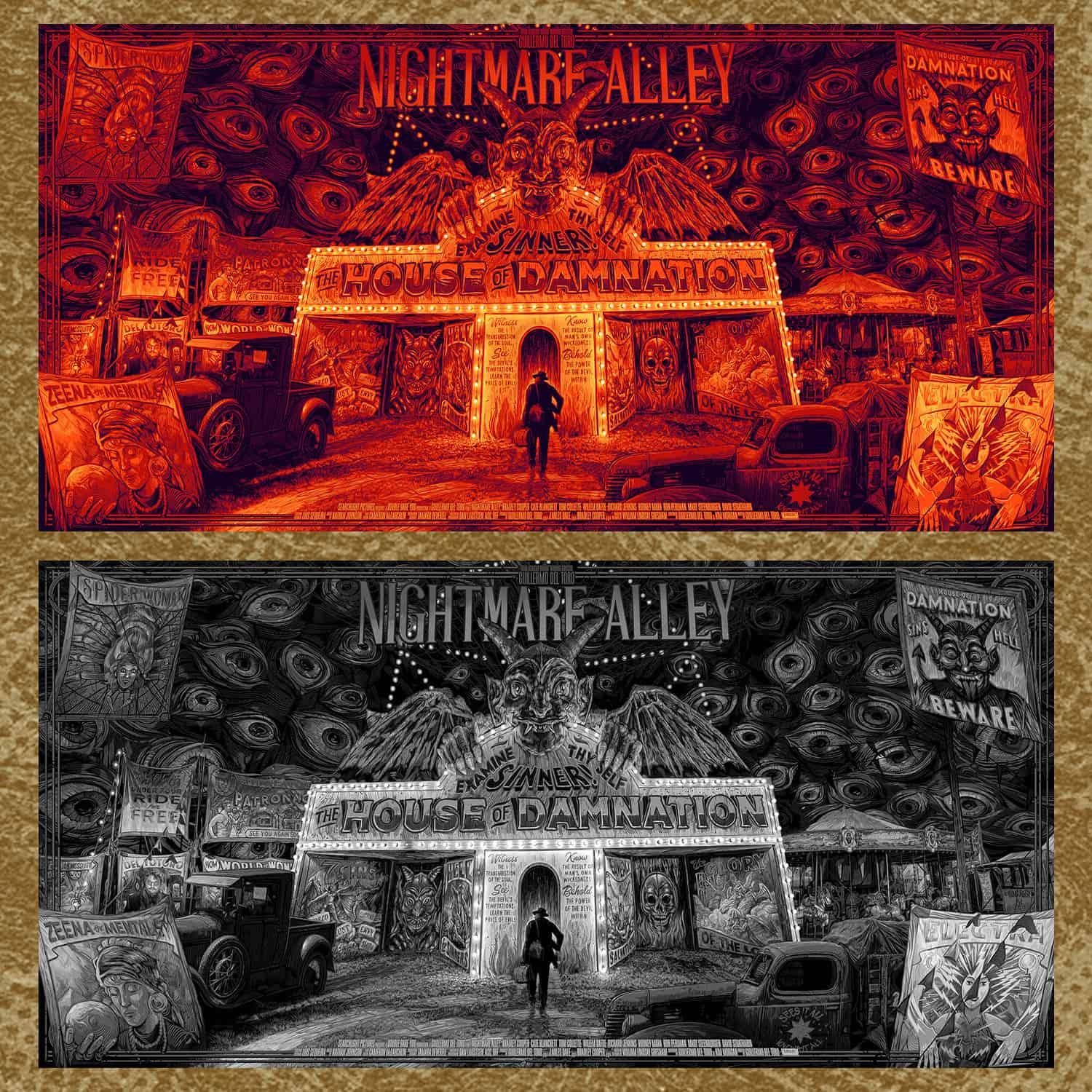 What matters most is that you join with thousands of film fans and Internet resellers to pound Mondo's server at Noon EST/11 AM CST TODAY!
Nightmare Alley is available on Blu-ray, 4K UHD and Digital now!
Head over to Mondo's The Drop at Noon EST as Mondo celebrates the Nightmare Alley release print!