Things are getting back to normal at AV Central. While we talk about Austin City Limits, new Shout Factory titles and streaming news…we prepare for the upcoming Oscar coverage. Now, here's the Mid-Week News!
The Seventh Day | Official Trailer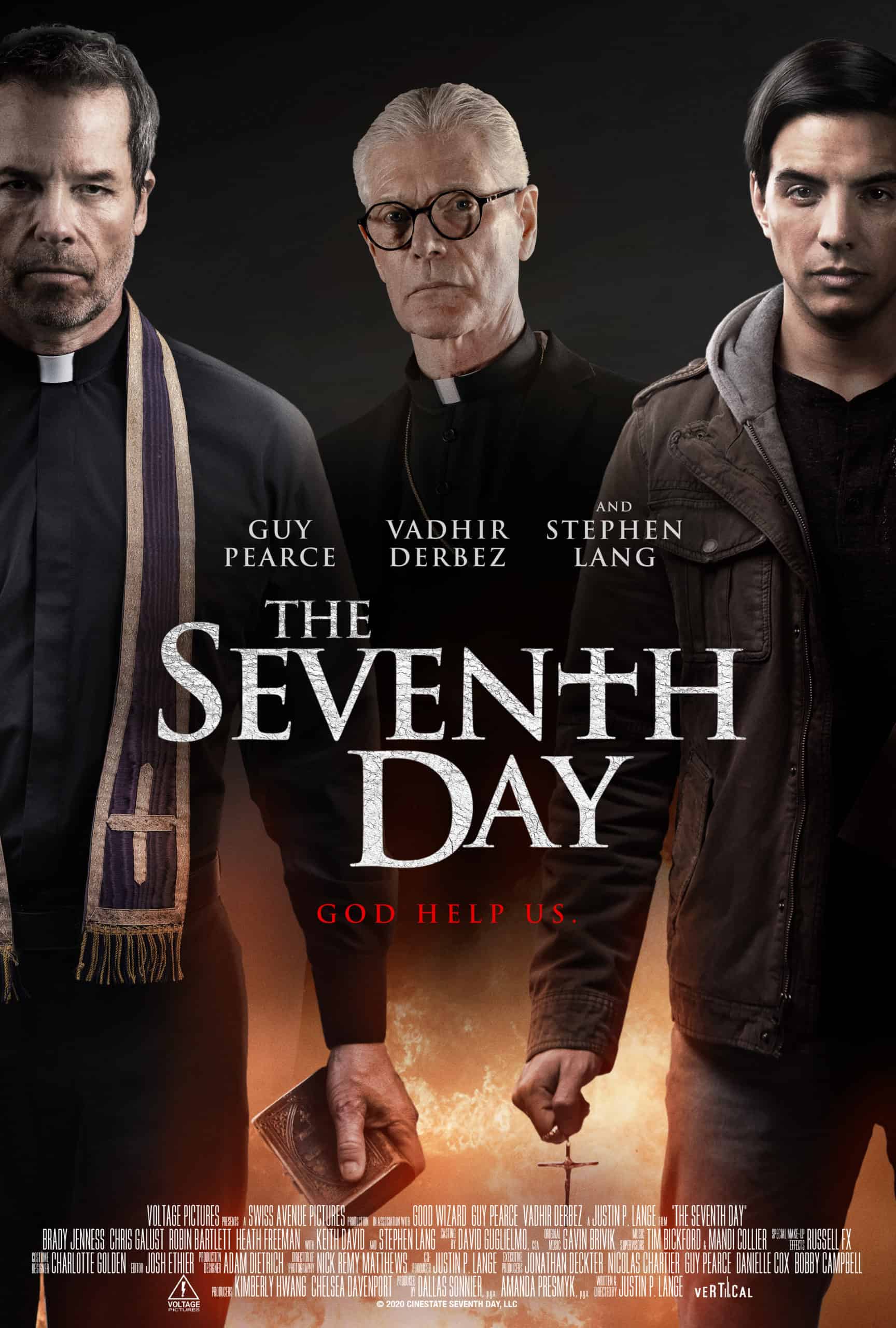 In Select Theaters and On Demand March 26
Cast: Guy Pearce, Vadhir Derbez, Stephen Lang, Brady Jenness, Robin Bartlett and Keith David
Written & Directed By: Justin P. Lange Produced by: Dallas Sonnier, Amanda Presmyk, Chelsea Davenport and Kimberly Hwang
Synopsis Renowned exorcist Father Peter (Guy Pearce) teams up with a rookie apprentice for his first day of training. As they plunge deeper into hell on earth, the lines between good and evil blur and their own demons emerge.
Shout! Factory TV Women's History Month Collections Streaming Today
In celebration of Women's History Month this March, Shout! Factory TV proudly presents curated collections of films that amplify the contributions of women to entertainment and culture. The collections include a wide variety of films directed by women and films with unforgettable female characters at their forefront that shine a light on pivotal moments in film history. Shout! Factory TV has also created brand-new segments for Women's History Month with the iconic Carol Burnett paired with episodes from The Carol Burnett Show that feature trailblazing women throughout entertainment's archives.
The Women's History Month collection spotlights films by legendary female directors, including Penelope Spheeris, Lina Wertmüller, Elaine May, Ida Lupino, Gillian Armstrong, and many more, and presents a range of female filmmaking contributions from The Hitch-Hiker to The Decline of Western Civilization. Another collection features an extensive array of films led by prominent female characters, from Winona Ryder as the offbeat teen rebel in Welcome Home, Roxy Carmichael; to Louise Bourgoin in the awe-inspiring French fantasy adventure The Extraordinary Adventures of Adele Blanc-Sec; to Makenzie Davis in the titular role in the riotous indie comedy Izzy Gets the F*ck Across Town.
All month long on Shout! Factory TV's The Carol Burnett Show Channel, Women's History Month will be celebrated with new introductory segments hosted by Carol Burnett. In these new segments, the legend herself shares her stories of the groundbreaking women who appeared on her show, including Betty White, Rita Moreno, Chita Rivera and Lucille Ball, to name a few.
Shout! Factory TV will also be showcasing content celebrating Women's History Month programmed throughout the month of March on its linear channels. Each Wednesday at 6 p.m. PT, viewers will be treated to a livestream double feature with a film helmed by a female director and a film featuring a prominent female lead for #WomensHistoryWednesday.
The Women's History Month collections will be available beginning today for viewing on demand on ShoutFactoryTV.com; Shout! Factory TV's Roku, Amazon Fire, Apple TV, and Android apps; and on various Shout! Factory TV branded channels including Tubi, Amazon Prime Channels, and the Roku Channel.
HIGHLIGHTED WOMEN'S HISTORY MONTH PROGRAMMING
Films Directed by Women: ·
The Beachcomber, directed by Muriel Box
Blood Feud, directed by Lina Wertmüller
· The Decline of Western Civilization, directed by Penelope Spheeris
· The Decline of Western Civilization, Part II: The Metal Years, directed by Penelope Spheeris
· The Decline of Western Civilization, Part III, directed by Penelope Spheeris
· Endgame, directed by Carmen Marrón
· The Hitch-Hiker, directed by Ida Lupino
· Hollow Reed, directed by Angela Pope
· Mikey and Nicky, directed by Elaine May
· Old Enough, directed by Marissa Silver
· Proof, directed by Jocelyn Moorhouse
· Proud, directed by Mary Pat Kelly
· Red Sonja: Queen of Plagues, directed by Gail Simone
· The Ron Clark Story, directed by Randa Haines
· Sister My Sister, directed by Nancy Meckler
· Stander, directed by Bronwen Hughes
· Starstruck, directed by Gillian Armstrong
· Suburbia, directed by Penelope Spheeris
· Three of Hearts: A Postmodern Family, directed by Susan Kaplan
· Vinyl, directed by Sara Sugarman
· Vroom, directed by Beeban Kidron
· When Saturday Comes, directed by Maria Giese
Films Showcasing Unforgettable Female Characters:
· The Ann Jillian Story
· Bandit Queen
· Bertie and Elizabeth
· Carla's Song
· The Carol Burnett Show: Show Stoppers
· The Cassandra Crossing
· A Doll's House
· Elizabeth Taylor: An Unauthorized Biography
· The Extraordinary Adventures of Adèle Blanc-Sec
· Fanny
· I Never Promised You a Rose Garden
· Izzy Gets the F*ck Across Town
· Jane Eyre
· The Last Seduction
· Lucy's Really Lost Moments
· Madame Sin
· The Miracle Maker
· My Name is Myeisha
· Nashville Girl
· Old Enough
· The Original GLOW: New Interviews
· Red Sonja: Queen of Plagues
· Starstruck
· The Trip to Bountiful
· Two Ninas
· Valentine: The Dark Avenger
· Welcome Home, Roxy Carmichael
Studio Ghibli's "The Wind Rises" and "The Secret World of Arrietty" on Steelbook from Shout Factory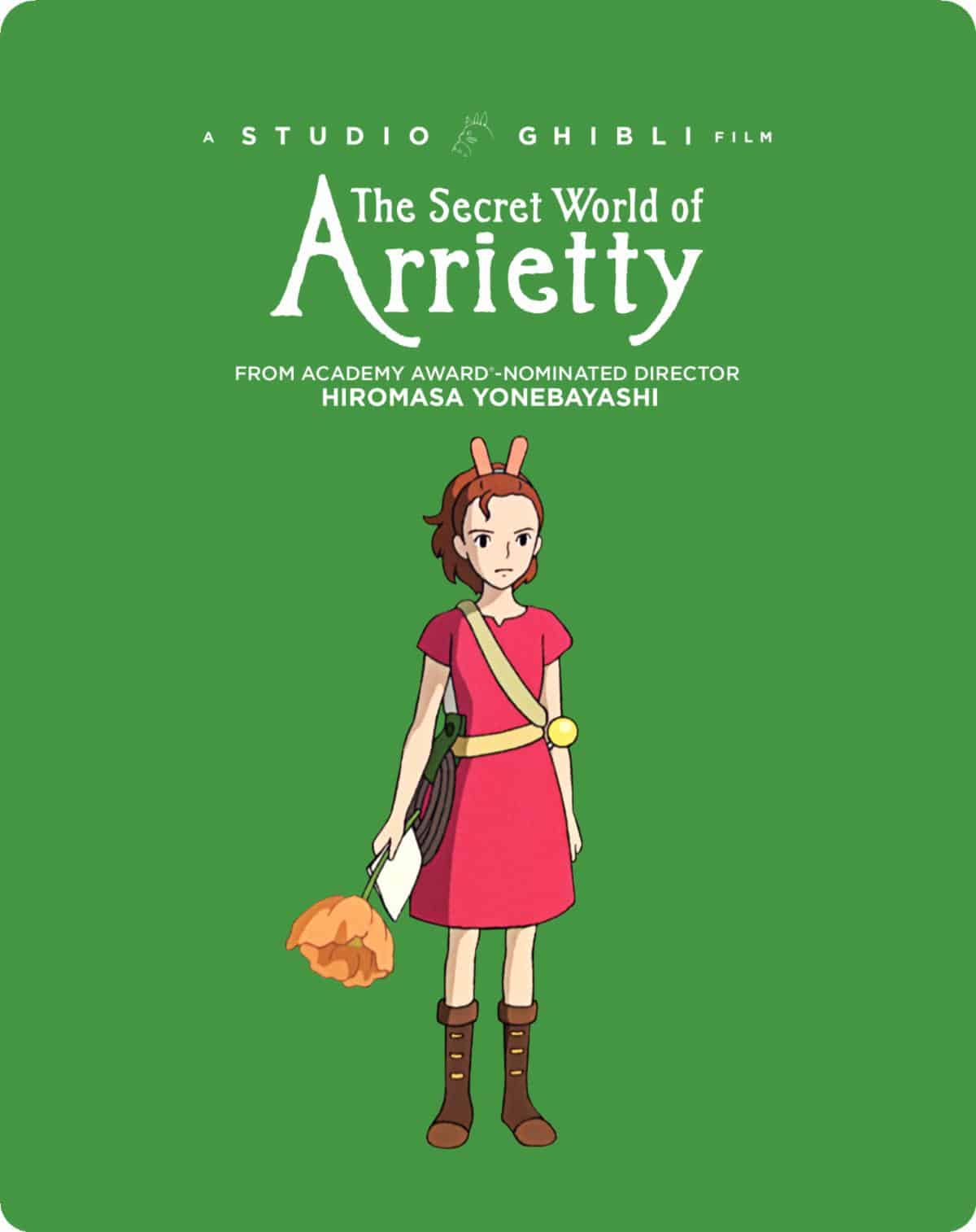 Studio Ghibli and GKIDS, with distribution by Shout! Factory, will issue The Wind Rises and The Secret World of Arrietty, from the famed Studio Ghibli library of films, on Steelbook™ on June 22, 2021, in limited edition SteelBook™ packaging with striking new art. Each SteelBook™ will house a Blu-ray & DVD combo pack, presenting the film alongside hours of bonus features and a booklet with stunning art and statements from the filmmakers.

The Wind Rises and The Secret World of Arrietty join The Cat Returns, Whisper of the Heart, Spirited Away, Castle in the Sky, Kiki's Delivery Service, Nausicaä of the Valley of the Wind, My Neighbor Totoro, Princess Mononoke, Howl's Moving Castle and Ponyo in a series of SteelBook™ releases from the Studio Ghibli collection of films.

The Wind Rises

Acclaimed filmmaker Hayao Miyazaki (Spirited Away) delivers a modern masterpiece with this Academy Award®-nominated exploration of creative passion in a hostile world.

Jiro Horikoshi is fascinated by aviation but unable to become a pilot due to a medical condition. He moves to Tokyo in 1923, surviving the Great Kanto Earthquake to become a highly accomplished airplane designer. As rumors of war escalate, Jiro reunites with Nahoko, a young woman he met during the earthquake years earlier. The two fall deeply in love, just as Nahoko falls ill with tuberculosis. Inspired by visions of Italian aeronaut Caproni, Jiro must confront mounting tragedies with dignity in this epic tale of love and perseverance.

An artistic tour de force in every sense, The Wind Rises also showcases the incredible voice talent of Joseph-Gordon Levitt, John Krasinski, Emily Blunt, Martin Short, Stanley Tucci, Mandy Patinkin and William H. Macy.

Bonus Features: · Exclusive Booklet · *Feature-Length Storyboards · *10 Years with Hayao Miyazaki Documentary Episode · Behind the Microphone · Film Completion Press Conference · Original Theatrical Trailers · TV Spots

The Secret World of Arrietty
From the creators of Spirited Away and Ponyo, and Academy Award®-nominated director Hiromasa Yonebayashi, comes a gorgeous and adventure-filled adaptation of The Borrowers, one of the most beloved children's books of all time.

In a secret world hidden beneath the floorboards, little people called Borrowers live out of sight of humans. But when brave and tiny Arrietty is out gathering supplies, she is discovered by Shawn, a human boy, and they begin to form a friendship that blossoms into an extraordinary adventure. This sumptuously-animated and heartwarming story features the voices of Bridgit Mendler, David Henrie, Amy Poehler, Will Arnett, Moises Arias and Carol Burnett.

Bonus Features: · Exclusive Booklet · *Feature-Length Storyboards · Interview with Hiromasa Yonebayashi · Interview with Hayao Miyazaki · Music Video · Original Theatrical Trailers
CITY OF LIES – ONLY IN THEATERS ON MARCH 19TH/ ON DIGITAL AND ON DEMAND – APRIL 9TH
| | |
| --- | --- |
| Directed by: | Brad Furman |
| Screenplay by: | Christian Contreras |
| Based on: | "LAbyrinth" by Randall Sullivan |
| Starring: | Johnny Depp, Forest Whitaker |
| Produced by: | Miriam Segal, Paul Brennan, Stuart Manashil |
| Co-Produced by: | Paula Turnbull, Jess Fuerst |
| Run Time: | 112 minutes |
| Rating: | Rated R for language throughout. some violence and drug use |
| Genre: | Thriller |
| Synopsis: | Based on the book, LAbyrinth, by Pulitzer Prize-winning author Randall Sullivan, this compelling crime-thriller follows the investigation into the infamous murder of iconic rap artist Christopher Wallace aka The Notorious B.I.G. Oscar® nominee Johnny Depp stars as determined LAPD detective Russell Poole, who spent nearly 20 years trying to solve the murder, and Oscar® and Primetime Emmy® winner Forest Whitaker as Jack Jackson, a journalist who teams up with Poole in search of the elusive truth. Together they explore why the case remains cold — and why a secret division of the LAPD is seemingly set on keeping it that way. |
Time Life And Austin City Limits Proudly Present AUSTIN CITY LIMITS COUNTRY, a First-Ever 10-Disc Collector's Set from the Longest Running Music Show in TV History!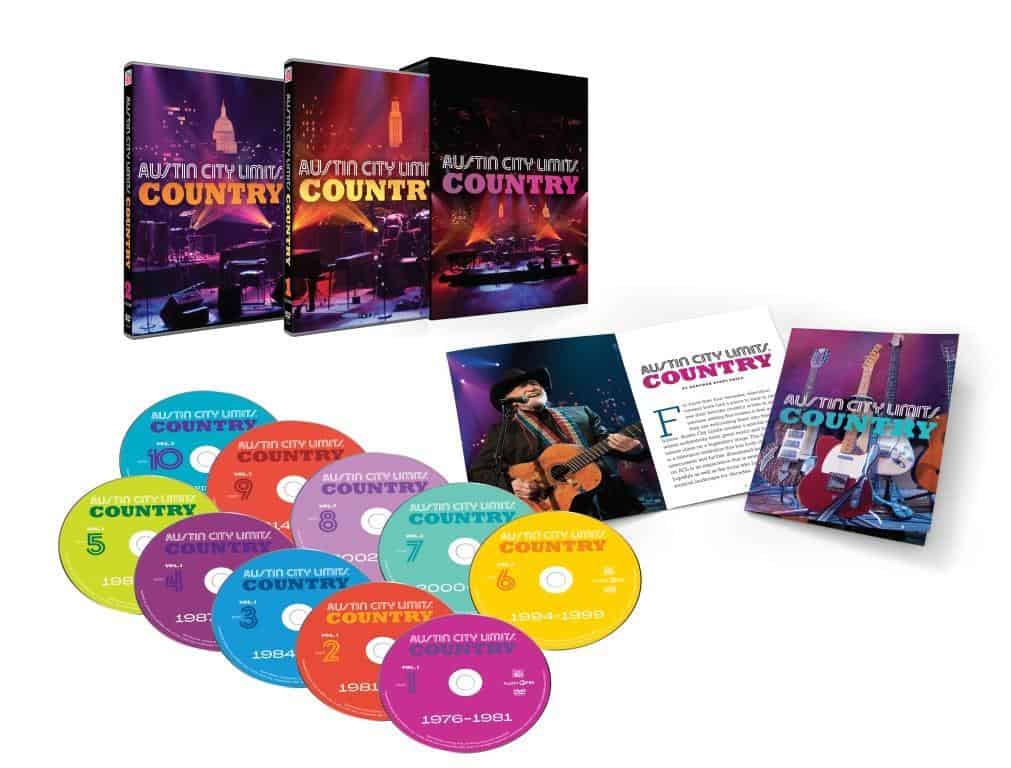 For the first time ever, iconic country music performances from Austin City Limits, the longest-running music show in television history, are together in one deluxe DVD collection. Time Life and Austin City Limits have captured five decades of uncut performances from country music's biggest stars in Austin City Limits Country. This one-of-a-kind 10-DVD collection features the best performances from over 40 years of legendary music shows and is available only at TimeLife.com/ACL. Since its launch in 1974, Austin City Limits has held a special connection to country music.
Beloved by artists and fans alike, the show is known for authentic music presented in live and uncut performances. The collection has been hand-selected from countless episodes in the Austin City Limits archives to highlight the greatest country performances from artists who have made history on the ACL stage.
"This collection represents not only some of the best singers in modern country music, but the songs that we will never forget," said Austin City Limits Executive Producer Terry Lickona, who has booked the show for over four decades. "What has always made country music special to me is the song. Despite popular trends and production gimmicks, the song is still the heart and soul of the music. A great song is timeless."
Austin City Limits Country includes performances by country's finest from legends like Loretta Lynn, Marty Robbins, Charley Pride and Waylon Jennings to superstars like Alan Jackson, Vince Gill, Dolly Parton, and Garth Brooks plus today's greats including Miranda Lambert, Kacey Musgraves, Brad Paisley, Keith Urban and Chris Stapleton. The collection includes a special free bonus disc: The original Austin City Limits 1974 pilot episode featuring a complete Willie Nelson concert.
Time Life cordially invites country music fans everywhere to experience these wonderful performances, collaborations, bonus interviews, and more. Available now exclusively at TimeLife.com/ACL, this hand selected 10-DVD country music treasure includes:
164 live, uncut performances from 1974 –2018 featuring country legends and superstars performing their biggest hits including Willie Nelson's "Blue Eyes Crying In The Rain," Johnny Cash's "Folsom Prison Blues," George Strait's "Amarillo By Morning," Reba McEntire's "Whoever's In New England," Vince Gill's "Whenever You Come Around," Alan Jackson's "Livin' On Love," and Tim McGraw's "Live Like You Were Dying."
Unforgettable collaborations including Emmylou Harris and Willie Nelson performing "Crazy," Vince Gill and Patty Loveless singing "After The Fire Is Gone," and Sheryl Crow and Kris Kristofferson performing "Me And Bobby McGee."
Special moments including Roger Miller singing "Old Friends" with Willie Nelson, Vince Gill singing "Amie" with Pure Prairie League, and Dwight Yoakam and Buck Owens singing "Streets of Bakersfield."
Bonus interviews with the stars including Brooks & Dunn, Kenny Chesney, Vince Gill, Alison Krauss & Union Station, Tim McGraw, Willie Nelson, Brad Paisley, Dolly Parton, Keith Urban, and more!
FREE Bonus DVD: The Austin City Limits 1974 pilot episode featuring a complete Willie Nelson concert!
PLUS, an exclusive collectible memory book!
May 25: Explorers Collector's Edition on Blu-ray from Shout Factory
Shout! Select will release Explorers [Collector's Edition], a new Blu-ray™ release of the 1985 film Explorers, starring a young River Phoenix (Stand By Me, Sneakers) and Ethan Hawke (Training Day, Reality Bites), on May 25, 2021. Bonus features include new interviews with director Joe Dante, screenwriter Eric Luke, star Ethan Hawke, and much more.

The visionary dreams of three curious and adventuresome young boys become an exciting reality in Explorers, the action-fantasy from acclaimed director Joe Dante (Gremlins), who combines keen humor, warmth and fantasy with unexpected twists. In their makeshift laboratory, the boys use an amazing discovery and their ingenuity to build their own spaceship and launch themselves on a fantastic interplanetary journey.

Customers ordering from ShoutFactory.com will receive an exclusive 18×24 rolled poster featuring our brand new artwork, available while supplies last.

SPECIAL FEATURES: • Includes The Home Video & Theatrical Cuts Of The Film • NEW "A Science Fiction Fairy Tale: The Story Of Explorers" – Featuring New Interviews With Director Joe Dante, Screenwriter Eric Luke, Star Ethan Hawke, And More! (65 min.) • NEW Deleted Scenes With Optional Commentary By Joe Dante • NEW Interviews With Cinematographer John Hora And Editor Tina Hirsch • Theatrical Trailer
EVERY BREATH YOU TAKE – In Theaters and Premium VOD on April 2nd
| | |
| --- | --- |
| Distributed By: | Vertical Entertainment |
| In Select Theaters & Premium VOD | April 2, 2021 |
| Directed By: | Vaughn Stein |
| Written By: | David K. Murray |
| Produced By: | Richard Barton Lewis, Jean-Charles Levy, Morgan Emmery, Veronica Ferres |
| Starring: | Casey Affleck, Sam Claflin, Michelle Monaghan, Veronica Ferres, India Eisley |
| Rating: | R |
| Run Time: | 105 mins |
| Genre: | Psychological Thriller |
| Synopsis: | Every Breath You Take is a searing psychological thriller about a psychiatrist (Casey Affleck), whose career is thrown into jeopardy when his patient takes her own life. When he invites his patient's surviving brother (Sam Claflin) into his home to meet his wife (Michelle Monaghan) and daughter, his family life is suddenly torn apart. |
SHIVA BABY Pre-Order Link Now Available – Opens April 2nd
UTOPIA WILL RELEASE EMMA SELIGMAN'S FEATURE DEBUT "SHIVA BABY"IN SELECT THEATERS AND TVOD APRIL 2ND
SHIVA BABY is now available for pre-order on Apple TV HERE
A near college graduate, Danielle, gets paid by her sugar daddy and rushes to meet her neurotic parents at a family shiva. Upon arrival, she is accosted by various estranged relatives about her appearance and lack of post-grad plans, while her confident ex-girlfriend, Maya, is applauded by everyone for getting into law school. Danielle's day takes an unexpected turn when her sugar daddy, Max, arrives at the shiva with his accomplished wife, Kim, and crying baby. As the day unfolds, Danielle struggles to keep up different versions of herself, fend off pressures from her family and confront her insecurities without completely losing it.

Runtime: 77 min Language: English
Country: USA Writer / Director: Emma Seligman
Cast: Rachel Sennott, Molly Gordon, Diana Agron, Danny Deferrari, Polly Draper, and Fred Melamed Producers: Kieran Altmann, Katie Schiller, Lizzie Shapiro Director of Photography: Maria Rusche Editor: Hanna A. Park Music: Ariel Marx
Zombie Comedy WITNESS INFECTION Spreads to VOD March 30 with A-List Voice Actors
Freestyle Digital Media has announced the cable, satellite and Digital HD release of Witness Infection, from filmmaking team Carlos Alazraqui and Jill-Michele Melean and director Andy Palmer. The festival favorite living dead comedy will be available March 30th on a number of digital and cable platforms.

Carlos Alazraqui ("Rocko's Modern Life", Spyro the Dragon, "The Fairly OddParents") co-wrote the film and stars, alongside fellow voice actors Tara Strong ("Teen Titans", "Rugrats", "The Powerpuff Girls"), and Maurice LaMarche ("Pinky and the Brain", "Futurama", "Hey Arnold").

The cast also includes co-writer Jill-Michele Melean ("MadTV", White/Latina), Robert Belushi ("How I Met Your Mother", Sorority Row), Bret Ernst ("Cobra Kai"), Erinn Hayes ("Children's Hospital", "Medical Police", "Kevin Can Wait"), Monique Coleman (the High School Musical franchise, "Dancing With the Stars"), and Joseph D. Reitman ("Happy!", Jay and Silent Bob Strike Back).

Witness Infection was produced by Alazraqui, Melean and Warner Davis. Andy Palmer (Camp Cold Brook) directed.
"I'm so excited for the release of my third feature collaboration with Carlos Alazraqui. And the fact that he and Jill-Michele Melean trusted me to bring one of their scripts, Witness Infection, to life makes it all the more special," said filmmaker Andy Palmer. "I'm extremely proud of Witness Infection, and hopefully we do for eating sausages from a questionable looking food truck what Jaws did for swimming."

Witness Infection premiered at the 2020 HA Comedy Arts Festival and went on to screen at festivals around the world, picking up awards for Best Feature at HorrorHound and the Die Laughing Film Festival, Best Director at Die Laughing and the Frostbite Film Festival, and the Audience Choice Envy Award the Sin Film Festival.
Exclusive G.I. Joe Figure in New Loot Crate!
Knowing is half the battle in April's HONOR Loot Crate!
They're revered for their bravery and this month Loot Crate wants to honor pop culture's bravest with their April themed "Honor" crate. Fight alongside pop culture's favorite heroes and icons with collectibles and gear from G.I. Joe, Fast 9, Black Panther, and The Lord of the Rings. This crate is filled with exclusive collectibles, items, and wearable goods you won't find anywhere else.
Our "Honor" crate kicks things off with an officially licensed exclusive G.I. Joe: A Real American Hero Scarlett figure. This collaboration with Hasbro showcases everyone's favorite fiery heroine, posed and ready for battle. Also showcased in this month's crate is an officially licensed Black Panther T-shirt, honoring the king of Wakanda. Items from Fast 9 and Lord of the Rings round out this incredible month!
This month's crate also includes a Premium Add-On Item: a Futurama Furry Little Nibbler figure or SpongeBob Mermaidman & Barnacleboy figure!
Loot Crates start at $24.99 plus shipping and handling. Supplies are limited. Be sure to order by April 20 at 9:00pm PST!
The honor is all ours when you subscribe to Loot Crate!
Celebrate Disney Legend and Co-Creator of Mickey Mouse, Ub Iwerks, on His 120th Birthday Tomorrow!
Walt Disney's Ultimate Inventor The Genius of Ub Iwerks is full of gorgeous never-before-published photographs and fascinating personal memories that celebrate the half-a-century career of Disney Legend Ub Iwerks, written by his son, Don Iwerks. Available on Amazon.
Produced and directed by Leslie Iwerks, The Hand Behind the Mouse: The Ub Iwerks Story tells the untold story of Ub Iwerks, the original designer and animator of Mickey Mouse and Academy-Award® winning motion picture pioneer. Available on iTunes, Google Play, Amazon, and all other platforms where movies are available for purchase.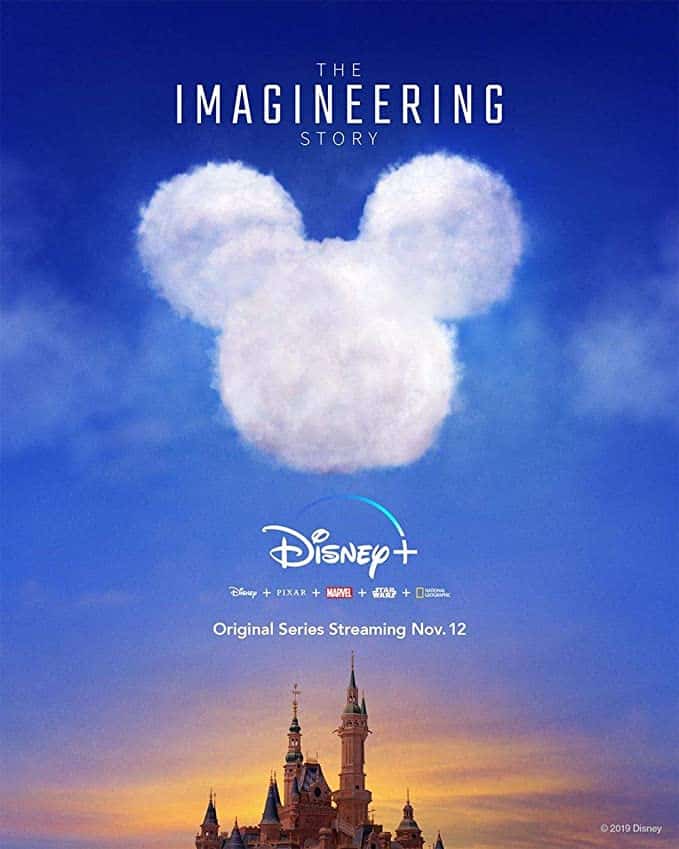 Directed by Leslie Iwerks, "The Imagineering Story" is a six-hour documentary series that chronicles the sixty-five year history of Walt Disney Imagineering, a place equal parts artistic studio, design center, think tank and innovation laboratory. Ub and Don Iwerks are featured in episode two. Available on Disney+.
The Hand Behind the Mouse: An Intimate Biography of Ub Iwerks profiles the legendary Ub Iwerks, the man Walt Disney called "the greatest animator in the world," written by Leslie Iwerks and John Kenworthy. Available on Amazon.