MANHATTAN BABY REVIEWED
"Manhattan Baby" follows a young girl on vacation in Egypt. After she's given a mysterious charm, her father goes blind. Now, ancient Egyptian curses are following the family back to their Manhattan home. After that point, the film barely makes sense. More than anything, it feels like a highlight reel for Fulci to setup FX shots and gore. Plus, what's up with the weird early 80s After Effects action?
Fulci's ocular obsession gets about as much time as Tarantino's love of feet, but Tarantino never made a foot fetish movie. This is Fulci embracing his peak talents and crafting a film that is less narrative and more fetish masturbatory fantasy. The 2K restoration on the transfer turns a slightly murky mess of a DVD into a brilliant Blu-ray presentation. The new special features are on point and will help rookie viewers to understand what they just saw.
Plus, you get a collectible booklet and CD soundtrack. Outside of that, the film confirms why I never became a huge Fulci fanboy. I grew up loving American and related horror, but this just feels gross. I'm not disgusted by the content, I'm disgusted by the fact that Fulci doesn't even want to try to tell a story with this movie. It's just him throwing paint at a wall.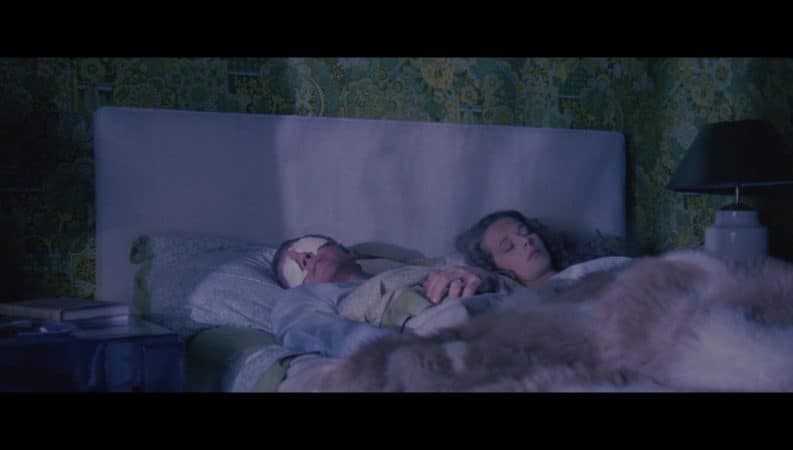 SPECIAL FEATURES
Fulci & I – Interview with Composer Fabio Frizzi (An Hour-Long Career Overview Of the Soundtrack Collaborations of Fabio Frizzi & Lucio Fulci)
For The Birds – Interview with Star Cosimo Cinieri
25 Years With Fulci – Interview with Make-Up Effects Artist Maurizio Trani
Beyond The Living Dead – Interview with Co-Writer Dardano Sacchetti
Stephen Thrower on MANHATTAN BABY – Interview with the author of "Beyond Terror: The Films of Lucio Fulci"
"Manhattan Baby Suite" – Live Studio Performance by Fabio Frizzi
Theatrical Trailer
Poster & Still Gallery
BONUS Collectable Booklet featuring new writing by author Troy Howarth
BONUS CD – MANHATTAN BABY Original Motion Picture Soundtrack by Fabio Frizzi
A/V STATS
2.35:1 1080p transfer
DTS-HD 5.1 master audio track
RELEASE DATE: 10/25/16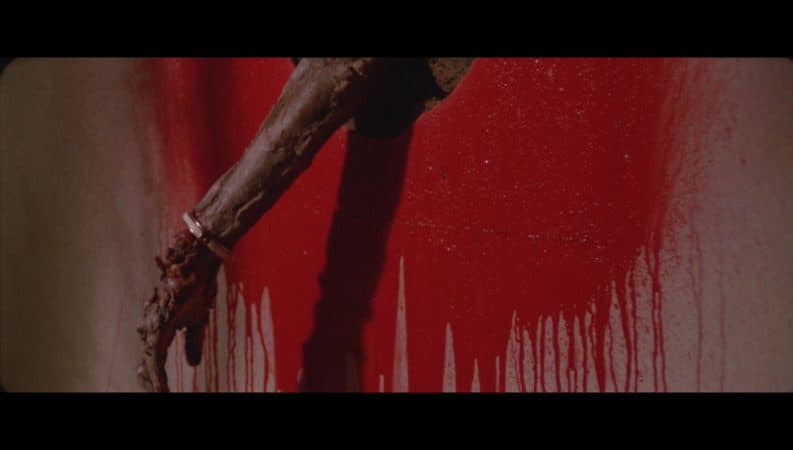 Video -

89%

Audio -

90%

Supplemental Material -

91%

Film Score -

79%
The Plot Thus Far
An archaelogist opens an Egyptian tomb and accidently releases an evil spirit. His young daughter becomes possessed by the freed enity and, upon arrival back in New York, the gory murders begin.