It's the weekend, so here's the catch-all for everything we missed starting with Jane Campion at the NYFF. There is plenty of extra news to cover from Loot Crate to a slew of upcoming movies. However, I like the Lincoln Center stuff we're getting in currently. I'm still an arthouse snob, so all of that Lincoln Center news carries weight with me.
Anyways, on with the Lincoln Center news and some other movie stuff.
FILM AT LINCOLN CENTER ANNOUNCES JANE CAMPION'S THE POWER OF THE DOG AS CENTERPIECE FOR THE 59th NEW YORK FILM FESTIVAL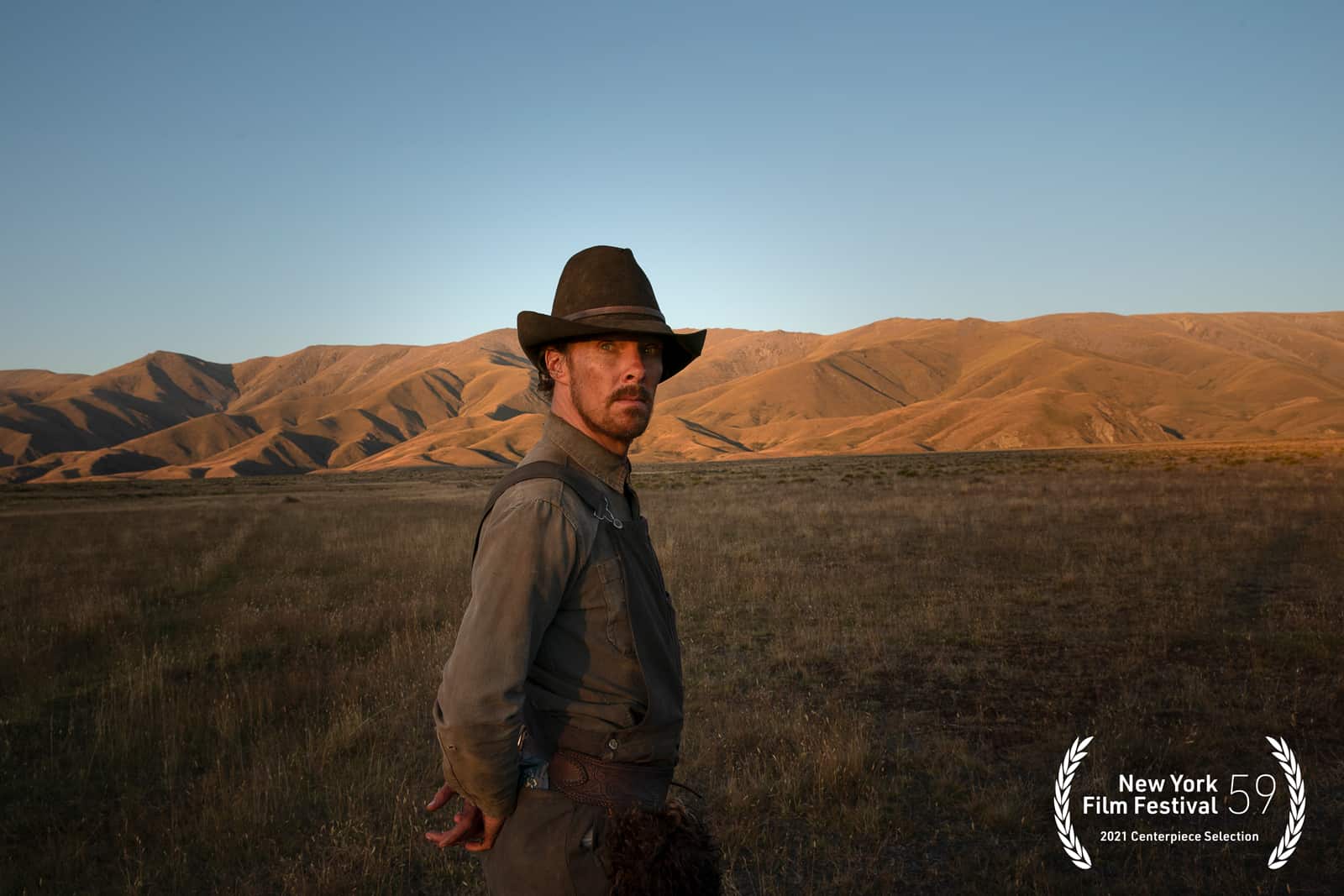 Film at Lincoln Center announces Jane Campion's The Power of the Dog as the Centerpiece selection for the 59th New York Film Festival, making its New York premiere at Alice Tully Hall on October 1.
Campion reaffirms her status as one of the world's greatest—and most gratifyingly eccentric—filmmakers with this mesmerizing, psychologically rich variation on the American western. Adapted from a 1967 cult novel by Thomas Savage that was notoriously ahead of its time in depicting repressed sexuality, The Power of the Dog excavates the emotional torment experienced at a Montana cattle ranch in the 1920s.
Here, melancholy young widow Rose (Kirsten Dunst) has come to live with her sensitive new husband, George (Jesse Plemons), though their lives are increasingly complicated by the erratic, potentially violent behavior of his sullen and bullying brother, Phil (Benedict Cumberbatch), whose mistrust of both Rose and her misfit son (Kodi Smit-McPhee) leads to tragic consequences.
Mirroring the unpredictable story turns, Campion crafts a film of unexpected cadences and rhythms, and her daring is matched every step of the way by her extraordinary, fully immersed cast and a mercurial, destabilizing score by Jonny Greenwood. A Netflix release.
"I am very honored that The Power of the Dog has been selected as the Centerpiece Gala at this year's New York Film Festival," said director Jane Campion. "Public screenings we long took for granted feel exceptional now, so it is going to be a very emotional and joyous experience for me and my team to be there and present the film to such a film-celebrating audience."
"We couldn't be happier to welcome Jane Campion back to the festival with one of her very best films," said Dennis Lim, NYFF Director of Programming. "Everything about The Power of the Dog is alive with surprise: its narrative turns, its rich characterizations, its complex ideas about masculinity and repression. It will introduce many to the work of the underappreciated novelist Thomas Savage, but it also reminds us of what cinema can do as a medium for accessing and expressing inner life."
Four of Campion's previous films—Sweetie (1989), An Angel at My Table (1990), The Piano (1993), and Holy Smoke (1999)—have been official selections of NYFF, and in 2017, Film at Lincoln Center presented Jane Campion's Own Stories, a retrospective of her film and television work.
The NYFF Main Slate selection committee, chaired by Dennis Lim, also includes Eugene Hernandez, Florence Almozini, K. Austin Collins, and Rachel Rosen.
Presented by Film at Lincoln Center, the New York Film Festival highlights the best in world cinema and takes place September 24 – October 10, 2021. An annual bellwether of the state of cinema that has shaped film culture since 1963, the festival continues an enduring tradition of introducing audiences to bold and remarkable works from celebrated filmmakers as well as fresh new talent.
NYFF59 will feature a combination of in-person, outdoor, and virtual screenings, with a comprehensive series of health and safety policies in coordination with state and city medical experts. Visit filmlinc.org for more information.
Festival Passes are now on sale, with Early Bird pricing through this Friday, July 30 only. NYFF59 tickets will go on sale to the general public on Tuesday, September 7 at noon ET, with early-access opportunities for FLC members and pass holders prior to this date. Save 15% on Contributor, Friend, Angel, and New Wave membership levels when you join online by August 9 using the promo code LOVEFILM. Learn more here. Support of the New York Film Festival benefits Film at Lincoln Center in its nonprofit mission to promote the art and craft of cinema. NYFF59 press and industry accreditation is now open.
FILM AT LINCOLN CENTER
Film at Lincoln Center is dedicated to supporting the art and elevating the craft of cinema and enriching film culture.
Film at Lincoln Center fulfills its mission through the programming of festivals, series, retrospectives, and new releases; the publication of Film Comment; and the presentation of podcasts, talks, special events, and artist initiatives. Since its founding in 1969, this nonprofit organization has brought the celebration of American and international film to the world-renowned Lincoln Center arts complex, making the discussion and appreciation of cinema accessible to a broad audience and ensuring that it remains an essential art form for years to come.
Support for the New York Film Festival is generously provided by Official Partners HBO, Campari and The New York Times, Benefactor Partner Netflix, Supporting Partners Topic Studios and Radeberger Pilsner, Contributing Partners Dolby, Turner Classic Movies, and Manhattan Portage, and Media Partners Variety, Deadline Hollywood, The Hollywood Reporter, WABC-7, and The WNET Group. American Airlines is the Official Airline of Film at Lincoln Center.
Stephen Daldry's new comedy TOGETHER Arrives in Theaters August 27 starring James McAvoy, Sharon Horgan
Academy Award nominee Stephen Daldry's new dark comedy, TOGETHER, starring James McAvoy (Split, X-MEN: Day of Future Past) and Sharon Horgan (Catastrophe, Game Night), is the story of a family, like so many, who found a way to survive – together. This hilarious and heartbreaking story intimately shows two partners forced to re-evaluate themselves and their relationship through the reality of lockdown.
Bleeker Street will release TOGETHER in theaters August 27th and On Demand September 14th.
Learn more about Unsettling Venice Winner MOSQUITO STATE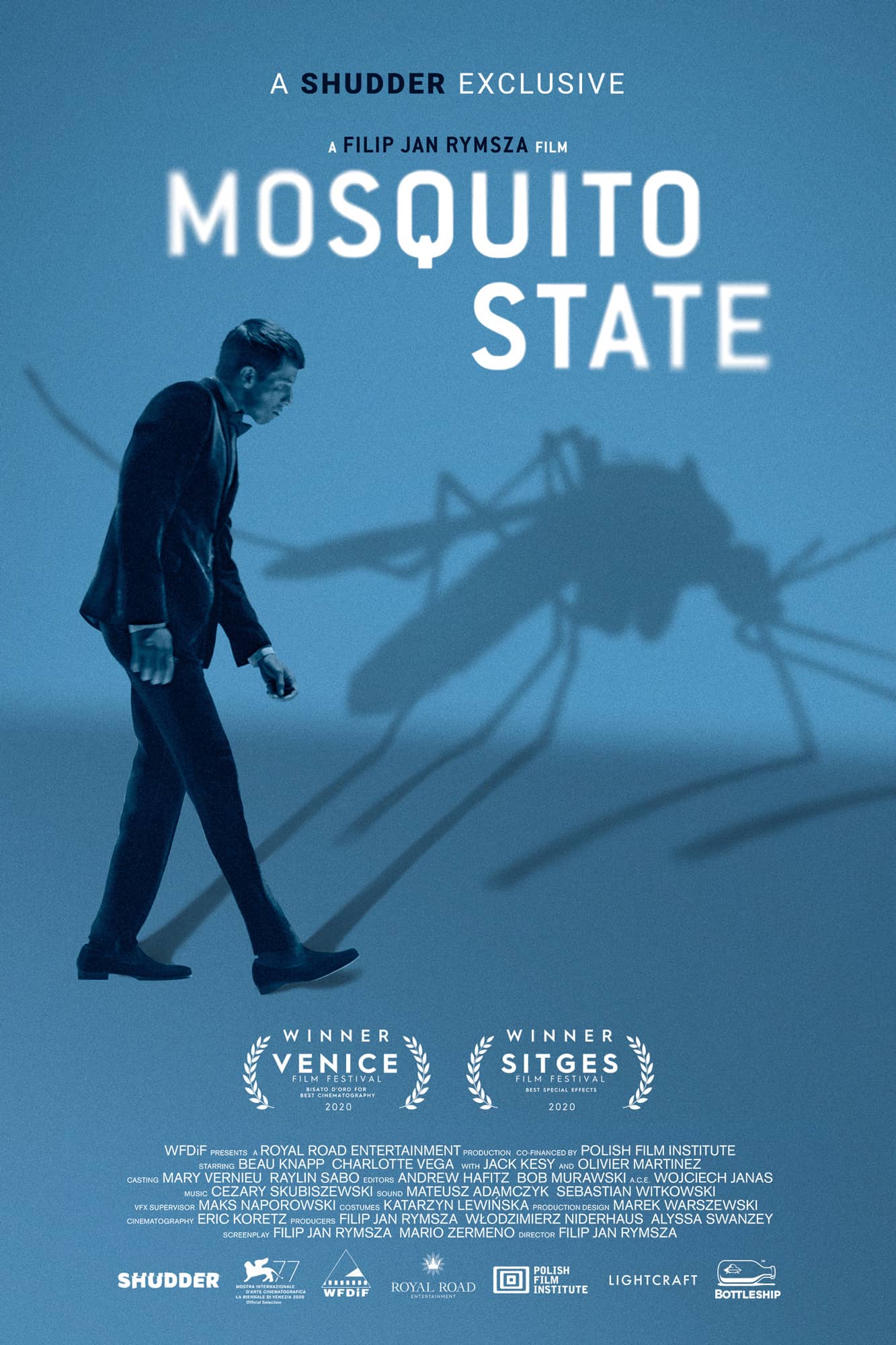 August 2007. Isolated in his austere penthouse overlooking Central Park, obsessive Wall Street data analyst Richard Boca (Beau Knapp) sees ominous patterns: His computer models are behaving erratically, as are the swarms of mosquitos breeding in his apartment, an infestation that attends his psychological meltdown.

On Wall Street, they're called "quants"—the intense data analysts whose mathematical prowess can make the difference between a fortune and a flop.
Consumed with his work, Richard doesn't often stray from his office or apartment. But when Richard decides to go to a company party, he makes two acquaintances: the mysterious, sylphlike Lena (Charlotte Vega) and one pesky mosquito, both of which take root in his mind, altering his existence in profound ways.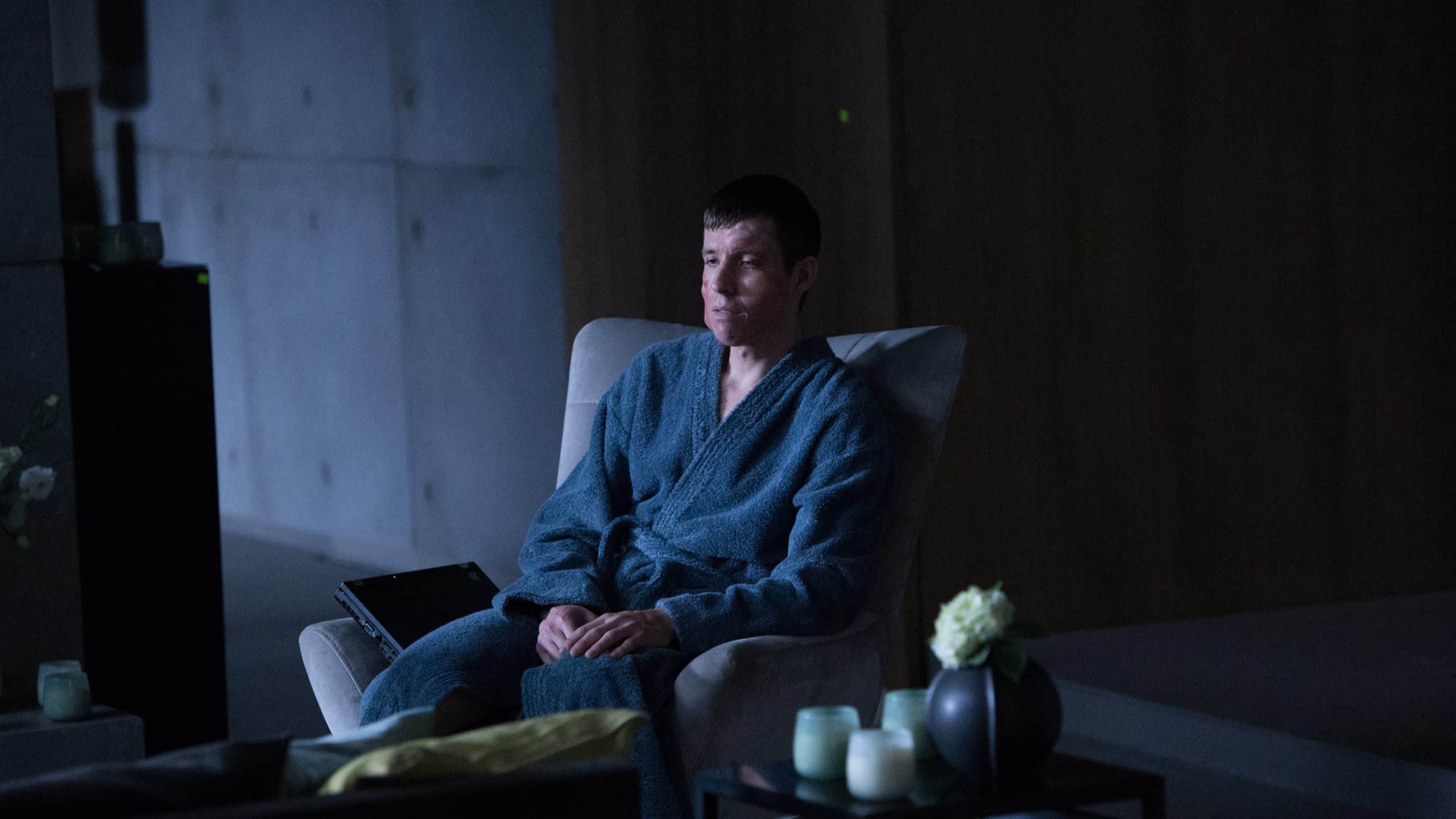 Finding common ground between Franz Kafka, David Cronenberg and Mary Harron's AMERICAN PSYCHO, director-screenwriter Filip Jan Rymsza emerges with a new kind of body horror, set during a single week of an exquisitely rendered pre-crash 2007 replete with signs of sociopolitical and economic rot.
A hypnotic plunge into the fragile mentality of an individual who can see patterns long before the rest of us, MOSQUITO STATE adds a significant chapter to the subgenre of urban isolation.

Runtime: 100 minutes
Language: English Country: Poland, USA
Director: Filip Jan Rymsza
Writers: Filip Jan Rymsza, Mario Zermeno
Cast: Beau Knapp, Charlotte Vega, Jack Kesy, Olivier Martinez
Director of Photography: Eric Koretz

Director's Statement For all the vampiric bloodletting in genre films, I felt like the mosquito, man's deadliest enemy, was thoroughly unexplored and, after reading Michael Lewis' Flash Boys, I became fascinated by those hidden away "quants" who made high-frequency trading go. This unlikely pairing became the basis for MOSQUITO STATE.
2007 was the year I moved to Los Angeles. It now feels distant, but also strangely immediate. Many cultural events have fused with post Y2K banality, but I still recall holding the first-gen iPhone as if it were my first born.
In addition to the iPhone, the first week of August saw Barry Bonds break baseball's all-time home run record, Rupert Murdoch purchase the Wall Street Journal, "The Apprentice" with Donald Trump enter its fifth season, author Nassim Taleb appear on Charlie Rose to discuss his book Black Swan, a young senator named Barack Obama speak of growing divisiveness at the Democratic Presidential Debate, and BNP Paribas cite "a complete evaporation of liquidity," kicking off the greatest financial crisis since the Great Depression. Canaries in coal mines and mosquitos in the streets.
BUCKLEY'S CHANCE – Starring Bill Nighy, Victoria Hill, Milan Burch, Kelton Pell – In Select Theaters & On Demand August 13
| | |
| --- | --- |
| Distributed By: | Vertical Entertainment |
| In Select Theaters & On Demand: | August 13, 2021 |
| Directed By: | Tim Brown |
| Written By: | Tim Brown, Willem Wennekers |
| Produced By: | Tim Brown, Scott Clayton, Andrew Mann, Gilbert Adler |
| Starring: | Bill Nighy, Victoria Hill, Milan Burch, Kelton Pell |
| Run Time: | 98 mins |
| Rating: | Not Rated |
| Genre: | Family |
| Synopsis: | A year after the loss of his father, 12-year-old Ridley and his mother, Gloria, move from New York City to Western Australian to live with Ridley's estranged grandfather. Ridley ends up lost, deep in the Outback without a soul in sight. He comes across a wild dog, entangled in an old barbed-wire fence. As he saves the dingo from certain death, the two form an unexpected bond and embark on an epic journey of adventure and survival to find their way home. |
New Amon Tobin Album How Do You Live Set for September 24 on Nomark Records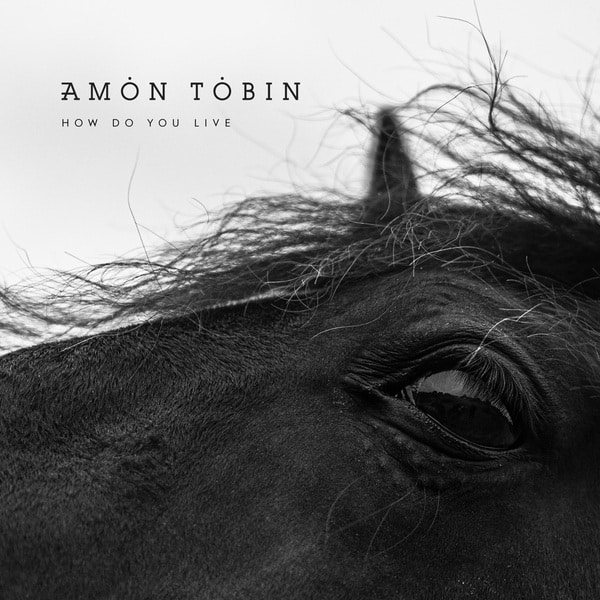 Amon Tobin released his first album in 1996. Now, 25 years later, he confirms his latest release How Do You Live (Nomark). How Do You Live is Amon's first new album since he launched his Nomark label with the #1 Fear in A Handful of Dust and its sister album, Long Stories, in 2019.
TRACK LIST:

1) How Do You Live
2) Rise To Ashes
3) Sweet Inertia (feat. Figueroa)
4) Phaedra
5) In A Valley Stood The Sun
6) This Living Hand
7) Button Down Fashion Bow
8) Now Future
9) Black As The Sun
10) All Things Burn
ZONE 414 – Starring Guy Pearce, Matilda Lutz and more – In Theaters, On Digital & On Demand September 3
In Theaters, on Digital and On Demand September 3, 2021
| | |
| --- | --- |
| Directed by: | Andrew Baird |
| Written by: | Brian Edward Hill |
| Starring: | Guy Pearce, Matilda Lutz, Jonathan Aris, Travis Fimmel |
| Run Time: | 98 minutes |
| Rating: | R |
| Genre: | Science Fiction, Action |
| Synopsis: | Guy Pearce, Matilda Lutz and Travis Fimmel star in the sci-fi thriller set in Zone 414, a dangerous, dark colony of humanoids known as "the city of robots." The colony's creator (Fimmel) hires private investigator David Carmichael (Pearce) to track down his missing daughter. David teams up with Jane (Lutz), a highly advanced A.I. equipped with the same technology of her fellow humanoids, but with all the emotions, feelings and dreams of a human being. They travel through the city uncovering clues and a crime that calls into question the origins and true purpose behind the city of artificial humans |
Party Down with Loot Crate's New Rick and Morty October Crate!
Party down with Loot Crate in the October "Fight for Your Right to Morty" Rick and Morty Crate. Tip your glass to the coolest duo in all the galaxies with officially licensed and exclusive collectibles and gear featuring your favorite characters from the Rick and Morty universe.
The October "Fight for Your Right to Morty" crate is filled with exclusives including a Floaty Bloody Man Tie-Dye Tee, Test Tube Drink Set, Playing Cards, Meeseeks Socks and more.
Supplies are limited and these crates sell out fast! To party with this awesome collection of Rick and Morty items be sure to order by October 15 at 9:00pm PST. Rick and Morty Crates start at $39.99 plus shipping and handling.
Get schwifty and subscribe to the Rick and Morty crate!