Ty Hodges, Olivia Culpo, and Trace Lysette In VENUS AS A BOY – Out On Sept. 24th
Hunter, a freewheeling artist navigates heartbreak, addiction, and LA's impossibly hip gallery scene. After refusing to sell a painting to an eager buyer, a chance encounter leads him to Ruby, a gorgeous and successful Instagram influencer reeling from the recent death of her father.
Polar opposites attract and after spending an intimate weekend together, Hunter's life is completely enmeshed with Ruby's. VENUS AS A BOY offers a personal and poetic examination of masculine and feminine, ego and alter ego.
Runtime: 104 minutes
Language: English
Country: USA
Production Company Lost Ones Announces Distribution Arm, Will Release VENUS AS A BOY
Newly launched production company Lost Ones has announced a North American distribution arm, which will first release the slick art culture romance VENUS AS BOY on Premium VOD on September 24th, 2021 with support of AFROPUNK. UTOPIA Head of Sales David Betesh will handle world sales.
The film World Premiered at the 2021 Tribeca Film Festival and was written by, directed and stars Ty Hodges (Disney's "Even Stevens" and DON'T LOOK UNDER THE BED) alongside actress and model Olivia Culpo (I FEEL PRETTY), Trace Lysette (HUSTLERS, "Transparent"), Bai Ling (THE CROW), and musicians Estelle and Stacy Barthe.
VENUS AS A BOY follows Hunter (Hodges), a freewheeling artist navigating heartbreak, addiction, and LA's impossibly hip gallery scene. After refusing to sell a painting to an eager buyer, a chance encounter leads him to Ruby (Culpo), a gorgeous and successful Instagram influencer reeling from the recent death of her father.
Polar opposites attract and after spending an intimate weekend together, Hunter's life is completely enmeshed with Ruby's. VENUS AS A BOY offers a personal and poetic examination of masculine and feminine, ego and alter ego.
Lost Ones is a Black-owned production and distribution company that was established in 2020 by Gian Franco, producer and former lead of US Content Acquisition and Global Content Business Development for Amazon's Instant Video, their TV and Film Distribution group, and artist, director, and actor Ty Hodges.
The company has made a commitment to championing the authenticity of creative voices and strives for diversity of thought, expression and representation that is neither stereotypical, contrived, tokenized, nor safe. Lost Ones currently has an exciting slate of TV, Film and podcast projects in development, with two projects currently heading to production.
Ty Hodges commented: "Completing this movie during a pandemic was such an unprecedented experience. It forced us to dig deep as a team and to figure out how to deliver a project that we believe is timely; and, now, do so in a way that reaches as many people as possible.
The goal with the Lost Ones distribution arm is to put out films that share a similar DNA – to bolster independent films that have something meaningful to say. Our intention is to build a community around these types of projects so that when people see 'Lost Ones,' they know that these stories will be original and important."
"AFROPUNK is committed to amplifying Black excellence. VENUS AS A BOY is a great example of creative storytelling that cuts against the proverbial Black narrative," said AFROPUNK. "We are happy to celebrate Ty and his exceptional work."
BEYOND PARANORMAL by Matteo Ribaudo | Official Trailer & Poster
Box Girl Lily, an influencer wannabe, will risk anything for fans including her boyfriend's sanity. Promoting her next project she receives a mysterious statue. Desperate for likes she recruits him to capture her own possession. The social media crazed couple get more than they can bargain for when she calls upon powers that are beyond paranormal.


BEYOND PARANORMAL
For Sale and Rental on All TV & Digital Providers September 28
Facebook | Instagram | Twitter #BeyondParanormalMovie
Mysterious "The Heike Story" From Science Saru Streaming On Funimation September 15, 2021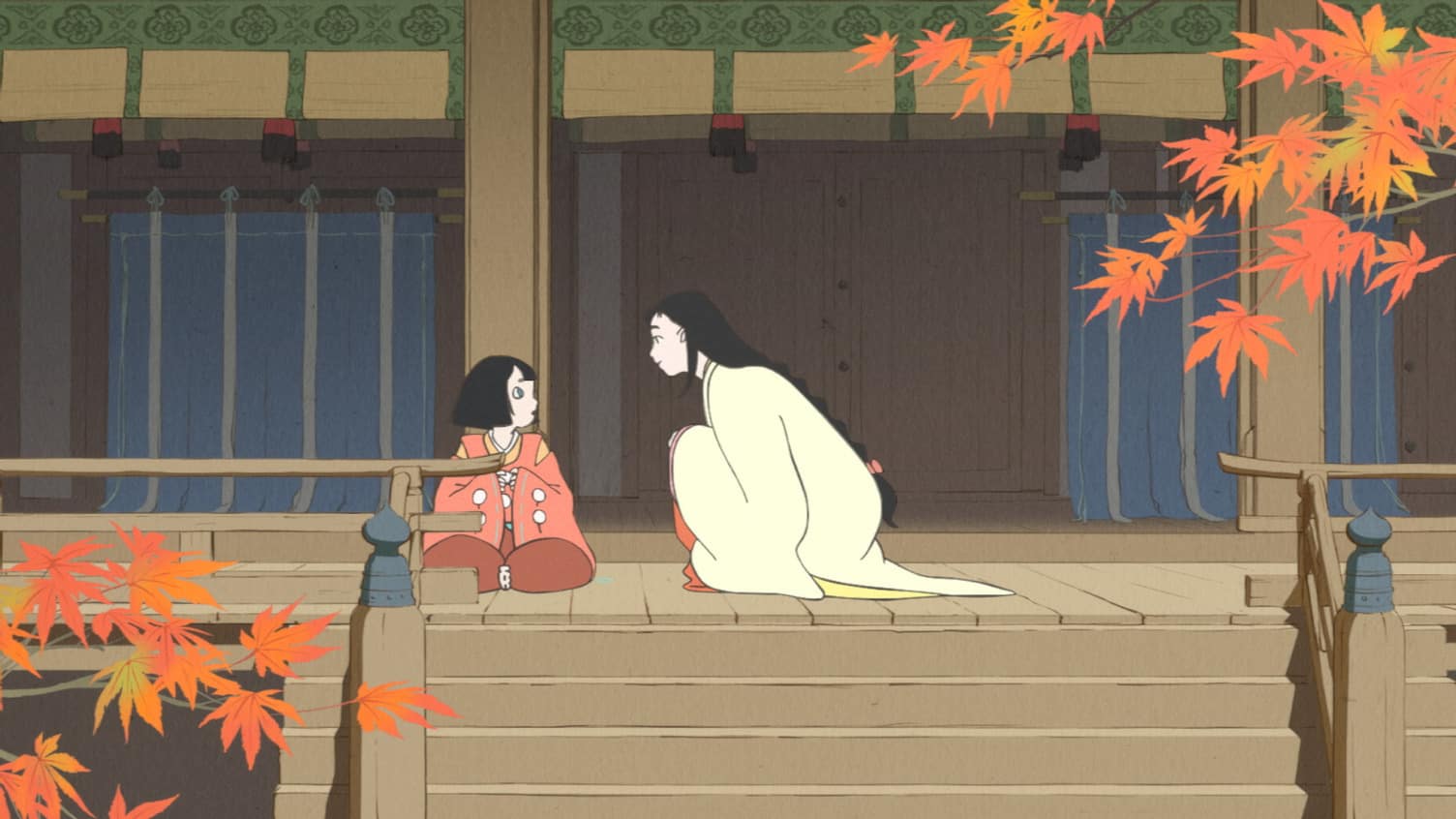 Get ready to experience a beautiful period piece unlike any other. The Heike Story will arrive on Funimation as part of the Fall 2021 anime season on September 15, an entire season ahead of its broadcast in Japan.
From studio Science SARU (Keep Your Hands Off Eizouken!) and director Naoko Yamada, The Heike Story draws inspiration from the original story THE TALE OF THE HEIKE, written by Hideo Furukawa.
The iconic Reiko Yoshida serves as series composer with music by Kensuke Ushio.
The series stars voice actors Aoi Yuki as Biwa and Takahiro Sakurai as Taira no Shigemori.
For more information, go to www.funimation.com/blog.
AMERICAN NIGHT – Starring Jonathan Rhys Meyers, Jeremy Piven, Emile Hirsch, Paz Vega and Michael Madsen – In Theaters and On Demand October 1st | | |
| --- | --- |
| Directed by: | Alessio Della Valle |
| Written by: | Alessio Della Valle |
| Starring: | Jonathan Rhys Meyers, Emile Hirsch, Jeremy Piven, Paz Vega, Michael Madsen |
| Run Time: | 123 minutes |
| Rating: | R |
| Genre: | Thriller, Action |
| Synopsis: | Art and life collide in this stylish and wildly entertaining neo-noir thriller. When a highly coveted Andy Warhol painting suddenly surfaces, it triggers a chain reaction of danger-filled events for a colorful group of characters including: a forger turned art dealer (Jonathan Rhys Meyers); a mobster and painter (Emile Hirsch) with a penchant for scorpions; a seductive museum conservator (Paz Vega); and a stuntman and wannabe ninja (Jeremy Piven). Filled with daring double-crosses and surprising twists and turns, the race for the painting comes to an explosive conclusion…one American Night. |
"Future Boy Conan: The Complete Series" Available in 4-disc Blu-ray set on November 16th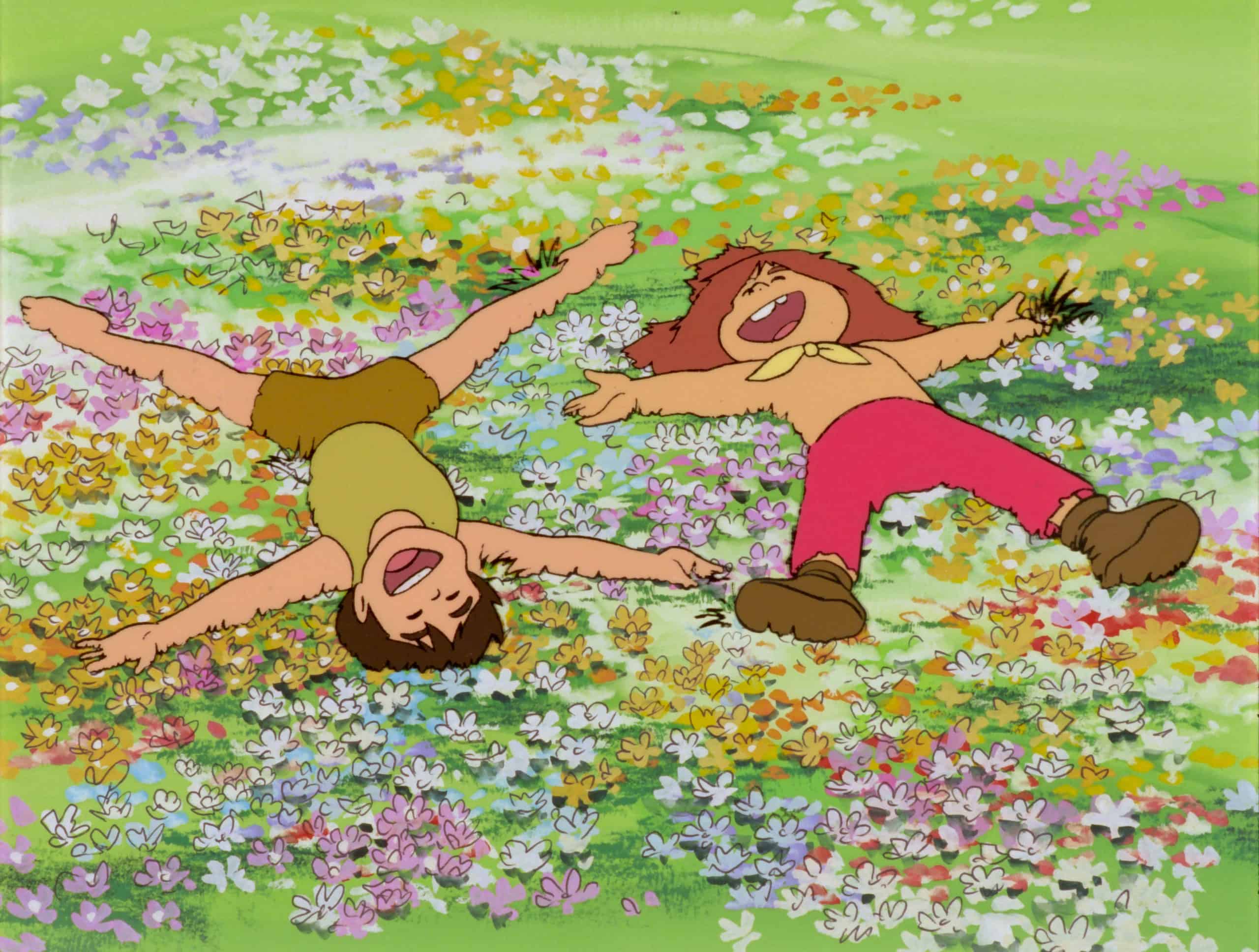 On November 16, GKIDS, the acclaimed producer and distributor of animation for adult and family audiences, with distribution by Shout! Factory, will release the much anticipated box set Future Boy Conan: The Complete Series. The 4-disc Blu-ray™ set, contains all 26 episodes of the show, and an exclusive 16-page booklet featuring character artwork. The full series will additionally be available on digital download-to-own, arriving November 16.
The 1978 directorial debut of Academy Award®-winner Hayao Miyazaki (Spirited Away), Future Boy Conan, is a landmark in animation history. This legendary sci-fi adventure series, beloved worldwide but never before released in North America, features a new English language dub version and 4K digital restoration.
Twenty years ago, a terrible war fought with magnetic weapons caused the earth's axis to tilt, and earthquakes and tidal waves destroyed civilization. Conan is born into this new world, raised by his adopted grandfather on an isolated island. But his life is forever changed when a mysterious girl named Lana washes ashore, pursued by shadowy operatives who seek to use her in a new scheme to control what's left of the world.
WarnerMedia 150′ A LA CALLE – Available on HBO Max September 15th
A La Calleis a firsthand account of the extraordinary efforts of ordinary Venezuelans to reclaim their democracy from the dictatorship of Nicolás Maduro, whose corrupt and brutal policies have plunged the country into economic ruin.
Working with a network of clandestine camera crews, the filmmakers spent three years recording exclusive interviews with key opposition figures including Leopoldo López — whose arrest and imprisonment inspired a national movement — and grassroots activist Nixon Leal, as well as a host of everyday citizens.
As acting interim President Juan Guaidó works to rally international opposition to the Maduro regime, the corrupt dictator and his allies tighten their hold over a nation already crippled by hyperinflation, blocking life-saving humanitarian aid and repressing dissent with politically motivated arrests, torture and killings. A La Calle captures the remarkable courage of the Venezuelan people as they unite to restore liberty to their country.
Distributor: WarnerMedia 150 for HBO Max
Directed by: Nelson G. Navarrete, Maxx Caicedo
Produced by: Shawna Brakefield-Haase, p.g.a., Marcus Cheek, p.g.a., Maxx Caicedo, p.g.a., Nelson G. Navarrete, p.g.a.
Executive Producers: Greg Little, Karen Lauder, Lizzie Friedman
Subjects: Leopoldo López, Juan Guaidó, Dr. Federica Davila, Nixon Leal Toro, Randal Blanco, Tamara Taraciuk-Broner, Dr. Richard Hausmann
Editor: Yesenia Higuera
Cinematographer: David Mosquera
Feature Documentary | 111 minutes
Agusti Villaronga's 99.9 Blu-ray/DVD Combo October 12, 2021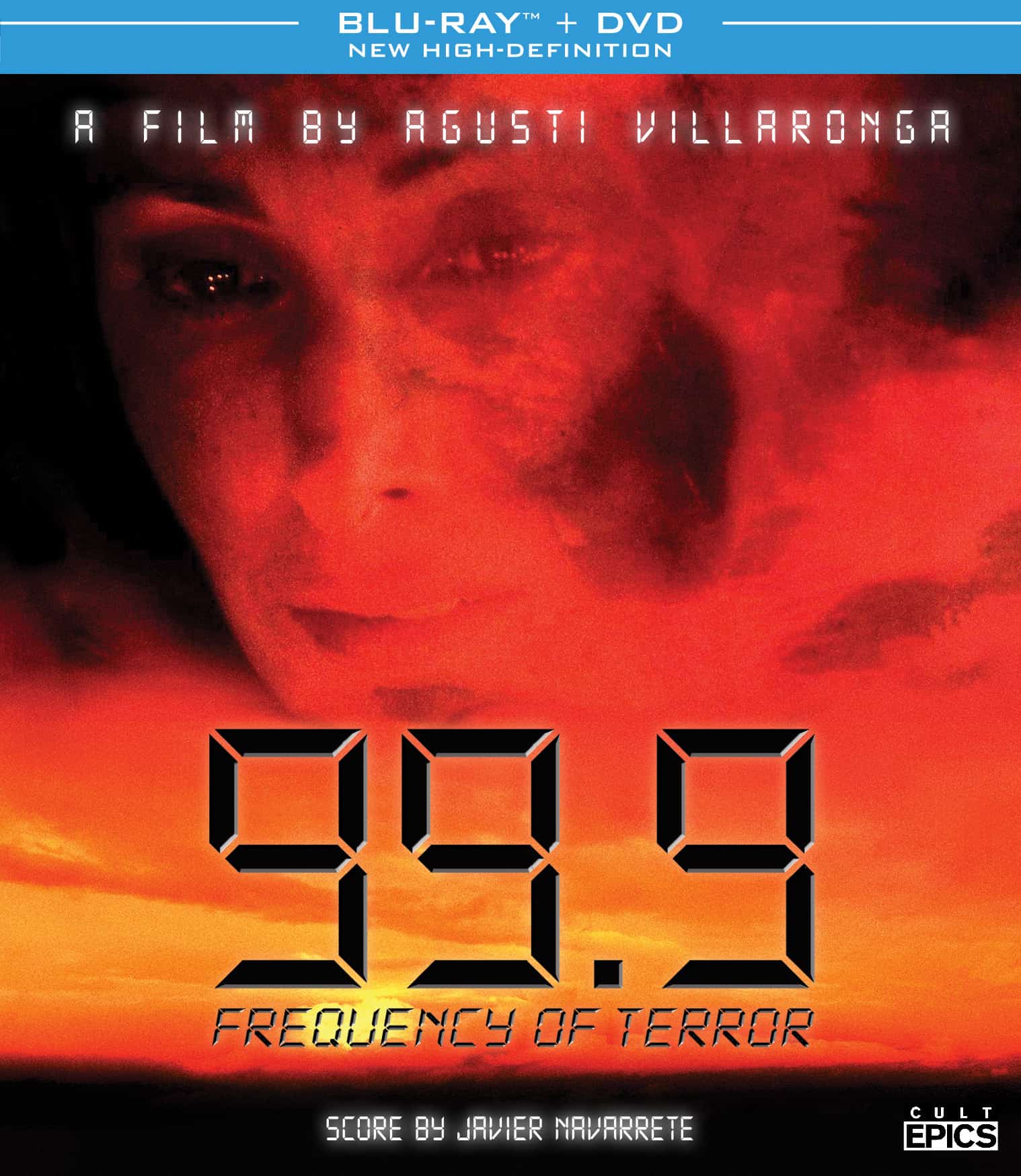 In this chilling horror film, Lara (Maria Barranco) is the host of a "psychic phenomena" radio show, whose ex-lover has been found dead in a small Spanish village. When she travels to the location, she discovers that he had been performing experiments to connect with tormented spirits, trapped between worlds. Upon arrival at the abandoned building where he conducted the experiments, she finds something she never expected.
99.9 is the third feature film directed by Agustí Villaronga (In a Glass Cage, Moon Child) that was made during the 90s wave of Spanish supernatural thrillers – with camerawork by Javier Aguirresarobe (Twilight, The Others) and music by Javier Navarrete (Pan's Labyrinth, The Devil's Backbone). Cult Epics presents 99.9 in a brand-new 2K transfer with new bonus features that include recent and vintage interviews with Agustí Villaronga and the cast (for the first time with English subtitles), plus an isolated score of the unreleased soundtrack by Javier Navarrete.
99.9 Blu-ray/DVD Combo
Price: $34.95
Street Date: October 12, 2021
Production Year: 1997
Country: Spain
Video run time: Approx. 111 Mins
Language: Spanish language w/optional English subtitles
Aspect Ratio: 1.66:1
Audio: LPCM 2.0 Stereo/DTS-HD MA 5.1 Surround (Blu-ray)/Dolby Digital 5.1 Surround (DVD)
Label: Cult Epics
Distributor: CAV
Blu-ray/DVD Cat.no. CE184
BD/DVD UP 881190018491
Rating: Not Rated
Region: Region Free
SPECIAL FEATURES
. New 2K Transfer (from original 35mm print)
. Original LPCM 2.0 Stereo.
. New DTS-HD MA 5.1 Surround
. Interview with Agusti Villaronga (2018)
. The Making of 99.9 (1997)
. Isolated Score by Javier Navarette (47 Mins)
. Agusti Villaronga Film Trailers
This was the Labor Day 2021 Weekend Movie News