Often talked about and often forgotten, here is the Labor Day 2022 Weekend Massacre Catch-Up of reviews and other tidbits.
Ferngully The Last Rainforest is celebrating its 30th anniversary with Shout Kids!
Ferngully The Last Rainforest is one of those movies that arrived right when I was getting out of animated movies. My only memory of the film from the past is Tim Curry singing a song? Oh well, Shout Factory has done right by Director Bill Kroyer who has contributed a new introduction, a commentary and a ton of new stuff.
I'm in the special features now and I just figured out the song! So, I'm going to spend the rest of Labor Day 2022 singing Toxic Love to the kids. Damn, this movie makes me miss Tim Curry at full capacity. Such a legendary talent. I've got crazy respect for anyone that worked on Starchaser. Let's keep the Labor Day 2022 events rolling.
Canadian Bacon, Monday Morning, Miami Blues and Desperate Hours are now available from MVD!
Monday Morning was a blind viewing for me. While it seems like I've seen the entirety of the 1980s film library, I do have a few blind spots. Thanks to MVD Rewind Collection, Labor Day 2022 will be spent watching a time when taking a gun to school was fodder for a teen drama.
The Blu-ray comes with the main feature in its proper aspect ratio, but you also get a VHS version with its alternate title. The interviews and mini-poster are fun. What blew my mind was seeing that Don Murphy directed this one. Inside joke time: but we remember the Child Frog.
Canadian Bacon is famous for being the feature film narrative directing debut of Michael Moore. While he was making killer TV shows around the same time, he proved that he should have stuck to documentaries. For those not familiar, the film predates South Park: Bigger, Longer and Uncut in its own way.
Basically, the US goes to war with Canada. The results are more of a Stanley Kramer affair with a stunning cast featuring Alan Alda, John Candy and Ron Perlman. The Blu-ray comes with a trailer as the sole special feature.
Desperate Hours was the first time I saw female nudity on HBO. I didn't know anything about Michael Cimino at that point, but I vividly remember the topless scene where Kelly Lynch gets fitted for the wire. Hell, I didn't know the movie was a remake at that point. I just remember being shocked by the abrupt nudity, then telling every other kid I knew where it was in the movie.
Don't let my weird memories dissuade you from watching it this Labor Day 2022 weekend. MVD has slammed together the film into this MVD Rewind style with featurettes, trailers and all of that good stuff. Do you all want me to do a comparison with the original film to the Cimino version?
Miami Blues is a George Armitage movie. For those that aren't elder movie fans, he didn't direct a ton of movies. However, his style favored urban and crime oriented movies. Playing low and dirty, he made the best out of his actors and got the kind performances you never see anymore.
The Blu-ray comes with interviews, TV spots, trailers, the VHS home video trailer, photo gallery and a mini-poster. I have this movie in no less than 4 different formats and I'll continue to keep picking up copies. The Labor Day 2022 review massacre continues!
Nathalie and The Burned Barns are now available from Cohen!
What is Nathalie? The Cohen Collection joins up with the Labor Day 2022 Massacre, as I try to make my peace with French cinema. Nathalie is another one of those sexy French looks at love triangles and adultery. OOO! The French are so mature about affairs, well why can't they tell different stories about banging non spouses?
The Blu-ray comes with no special features, but damn Emmanuelle Beart is incredible to watch in the title role. Honestly, she carries the movie far above what it is now.
The Burned Barns looks like every other French movie of the era. brings together Alain Delon and Simone Signoret in an early 70s French take on True Detective. Seriously, I was taken aback by how much of that approach was in this film and very few people in America have probably seen it.
While you get 26 minutes of interviews with the crew, I feel like two things should have happened with this release. The first being we needed an isolate score track for that stunning Jean-Michel Jarre electronic score. Then, we needed to group this film together with other crime drama tales of the era.
The Criminal Life of Archibaldo de la Cruz is now available from VCI!
The Criminal Life of Archibaldo de la Cruz was one of the most confusing movies I watched this Labor Day 2022. Mainly because the movie goes by two different titles. I love these early Luis Bunuel movies, especially when it builds upon the mystical parts of Mexican society.
The Blu-ray comes with a restored print of the film, plus a wonderful video essay from Dr. David Witt. However, I feel something like this would have been better paired with other Bunuel films of the era.
YellowBrickRoad and Cinematographer are now available from Lightyear & MVD
YellowBrickRoad follows the population of Friar, New Hampshire having gone missing in 1940. 70 years later, researchers are trying to figure out why they went missing on the YellowBrickRoad. Pretty standard stuff for a film that has developed a low cult following over the last decade.
You get the original director's commentary, but there are brand new featurettes and interviews included. I don't remember the first disc coming out, so that's something else to look up during Labor Day 2022.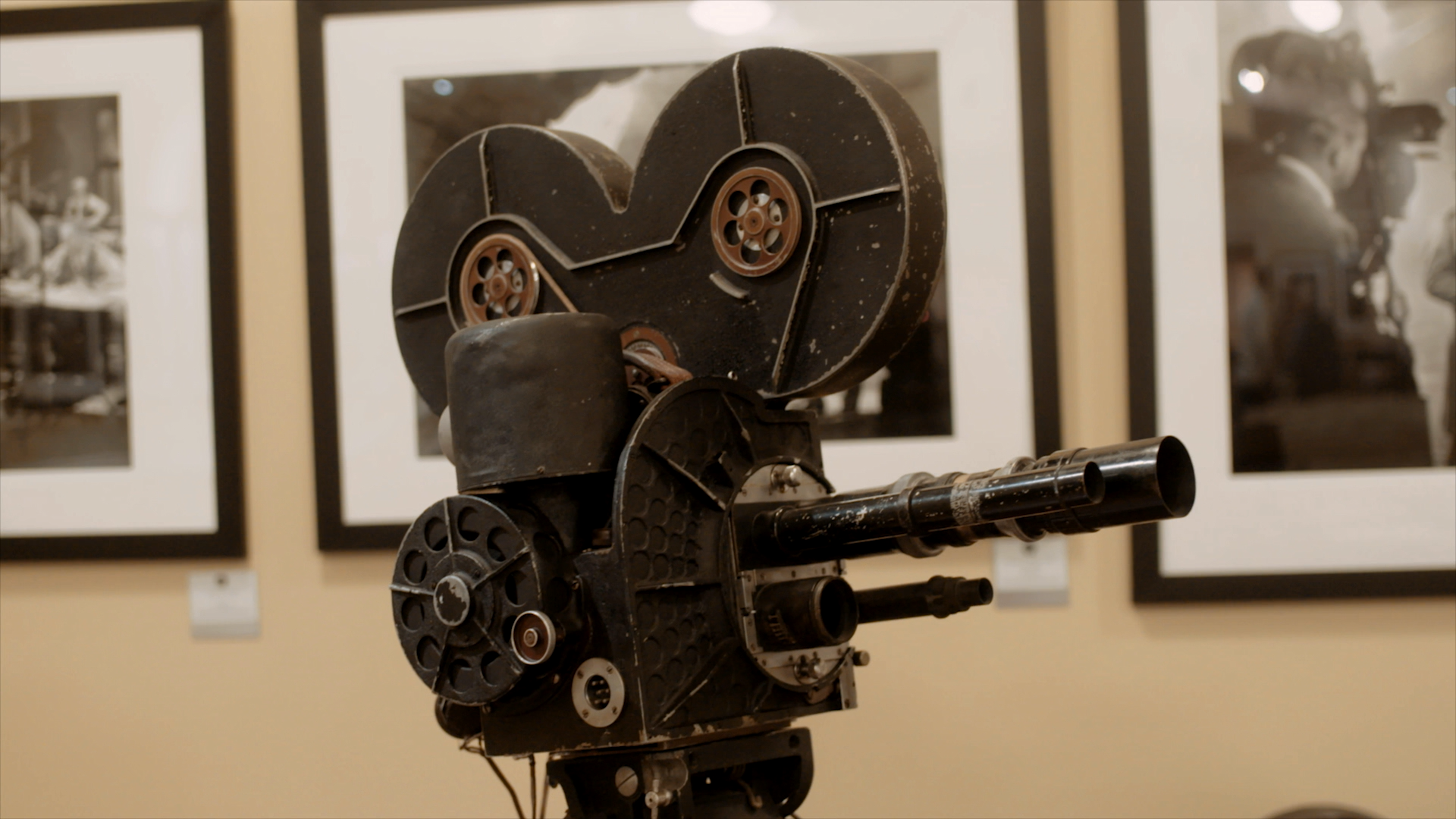 Cinematographer is a documentary that is right up my alley. So, why didn't the 82 minutes blow my hair back? Documentaries tend to suffer in these wrap-ups, so I'm not shocked many of you won't watch it this Labor Day 2022. But, use it as a primer to seek out the films covered within.
The Blu-ray comes with no special features. However, it's important to hear Donald Morgan's story. Hell, the education from listening to Owen Roizman and Jack Green is enough. What a document to have considering how many of the master cinematographers are gone now.
Labor Day 2022 is coming to a close, so let's close on a rant.
Highball is one of the summer's MVD Marquee Blu-ray releases. It also is one of those movies that looks like the 1990s to me. Having arrived in 1997, I want to take a moment to remind our younger cinema fans of something. This is what most indie movies looked like. Pulp Fiction and Clerks were the outliers.
Most of what came out were relationship dramas on either Coast that had precious little to do with the real world. But, there was so much talent in them that we would turn a blind eye. MVD Marquee dug this one up out of the Archive and slapped on a feature length documentary about the film.
As I finish up Labor Day 2022, I have to ask…how did that happen? How was there enough material to make a feature length look at the film. I still have that question after finishing it. Especially given how time has changed the status of many of the big players. You also get a trailer.
I have a Vern style 90s Indie Cinema retrospective on deck after we finish up the Sylvia Kristel stuff. I just feel like people born in 2000-present are really overly romanticizing this era.
This has been the Labor Day 2022 Weekend Massacre Catch-Up!