The Grinch is an exercise in tedium. The act of stretching a children's book into a TV special was just right. However, two attempts at making a feature length film have shown the act for what it is. Such adaptations are ego strokes for people who think they can one-up Dr. Seuss. The fact remains that they can't do it. No matter the celebrity actor voicing the Grinch, the additions always feel like garbage. Does your kid really care if a movie hits 90 minutes? No, but the studio does. Just look at how the 2000 version messed up Momsen's head.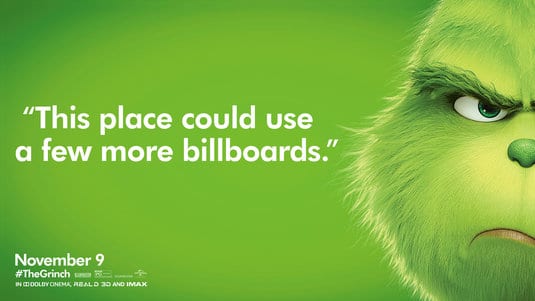 Fantastic Beasts: The Crimes of Grindlewald is better than the whinier parts of Twitter would have you believe. But, it's also the Harry Potter equivalent of the Dune TV cut. Normally, I'm always asking my wife about the details of the Potterverse. This time, Rowling holds my hand and informs of this world's past. She contradicts herself a lot and takes one too many detours, but it's her damn world. Looking forward to the extended cut, because I want to see the cinematic fantasy equivalent of putting a hat on a hat.
Girl in the Spider's Web is why you should have a 4-5 year window to make a sequel. Even pushing it that deep is really taxing on the audience. I had to rewatch the Fincher movie before checking this one out. Honestly, that didn't work. When Rooney Mara can make your performance seem lame, you done Foy'd up. The direction goes into a different direction and really pops. It's just that so much of the material feels unnecessary.
The Grinch, Fantastic Beasts, Girl in the Spider's Web are all either leaving theaters or languishing at dollar houses now!
Update: They're all on Home Video or about to Home Video now!