In The Good Old Summertime finds Judy Garland having to work her magic to land a job. After she cons an old lady into buying an expensive harp for over cost, she lands the job. Unfortunately, the music store's lead salesperson hates her guts. What the two don't know is that they are secret pen pals. This sounds like a lot of setup for a simple romantic comedy.
Judy Garland could run a movie like In The Good Old Summertime in her sleep. The movie's musical selections are old standards for the time, but it hangs together. What's more fascinating is pairing her with Van Johnson. The more dramatic actor looks painfully out of place, but he does his best to move the story forward. What's far more interesting is seeing Buster Keaton in a supporting role outside of his norm. But, a few performances doesn't make a movie.
Serving as the umpteenth adaptation of The Shop Around The Corner, you have to wonder why people kept returning to this story. The thing that hurts In The Good Old Summertime the most is how unnecessary all of this feels. There is not a point in the movie where anything feels like it isn't a carbon copy of a far more recent release. Even when they sat on it for a bit and made You've Got Mail, the story felt cliche.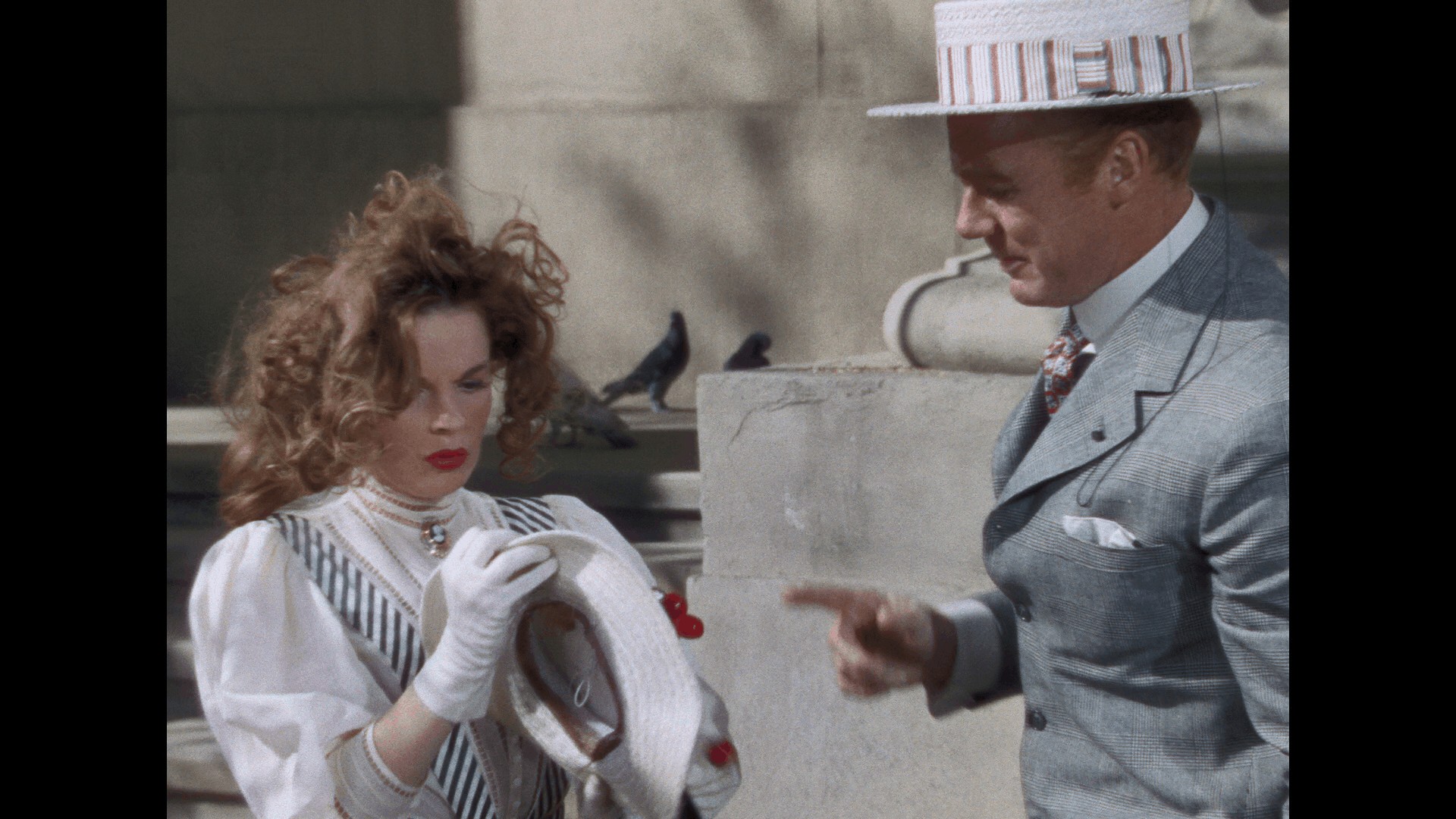 Warner Archive loads up the Blu-ray with special features. You get an introduction by Garland biographer John Friche, vintage travel shorts and trailers. Nothing is going to help you like In The Good Old Summertime anymore. But, the A/V Quality plays awfully bright on the transfer. I'd recommend a purchase to Garland completists.