When a bank heist in the city doesn't all go according to plan, José and Tony find themselves in possession of some hostages and speeding through the mountains of Spain, hoping to quietly slip over the border. Not wanting to give up his custody days to his ex-wife, José has also brought his son along for both the robbery and the ride.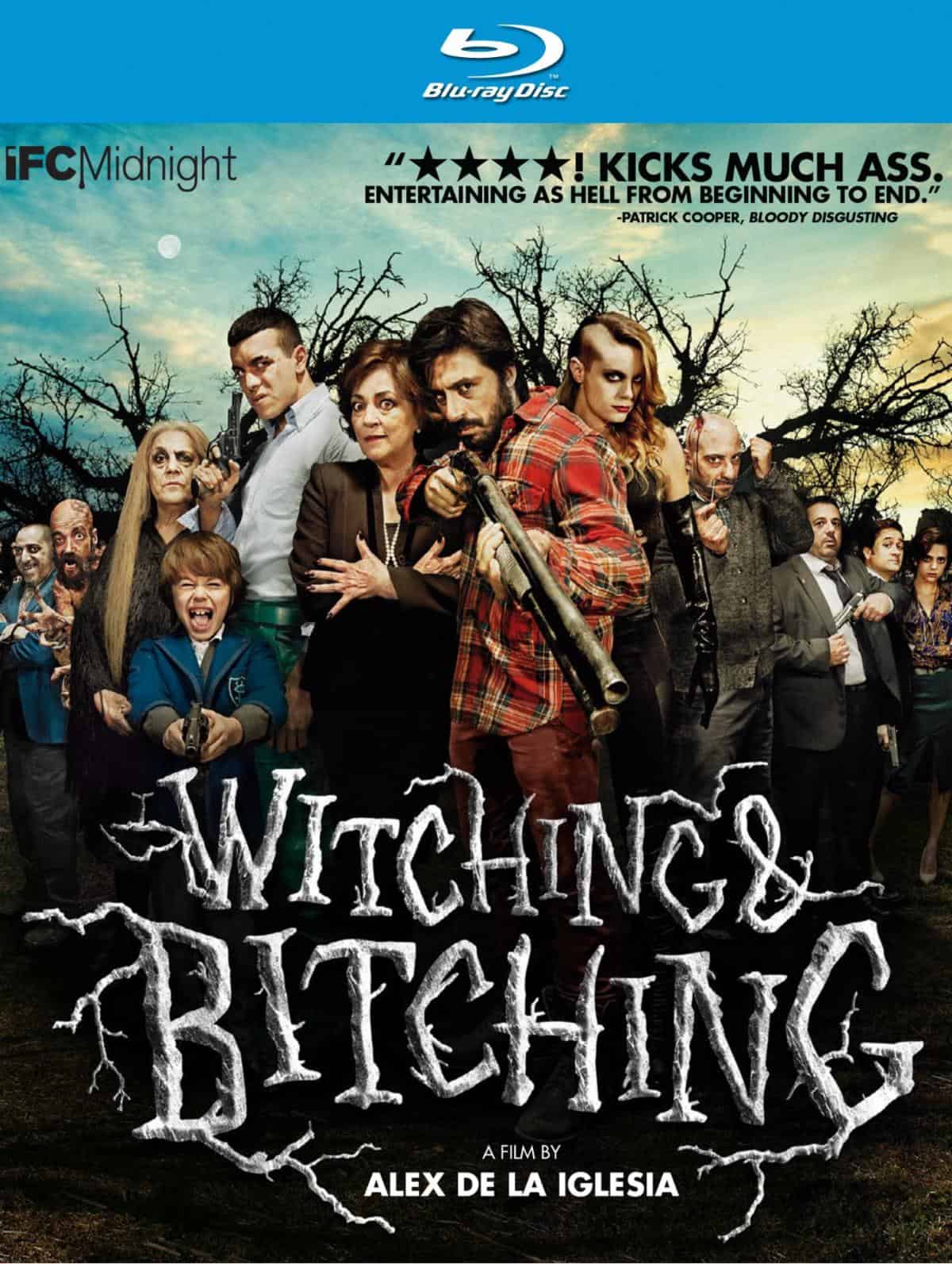 Little do they know that this is only the beginning of their troubles, as they soon make a stop in a small tavern in the Basque countryside and find themselves the honored guests of a fractured family of witches who are preparing for an ancient ritual.
Director Alex de la Iglesia (As Luck Would Have It, The Last Circus) serves up laughs, action and thrills in this visually inventive comedy that builds towards a jaw-dropping climax with plenty of scares and surprises along the way.
Witching and Bitching hits Blu-ray in October!