Are you ready for some laughter, drama, and a whole lot of paint? Look no further than PAINT, the upcoming comedy-drama starring Owen Wilson as Carl Nargle, Vermont's beloved public television painter. The movie is set to hit theaters on April 7, 2023, and tickets are already available for purchase at www.paint.movie.
In PAINT, Owen Wilson portrays Carl Nargle, a painter who has it all: a signature perm, custom van, and fans hanging on his every stroke. However, his world is turned upside down when a younger, better artist steals everything he loves, leaving him to pick up the pieces.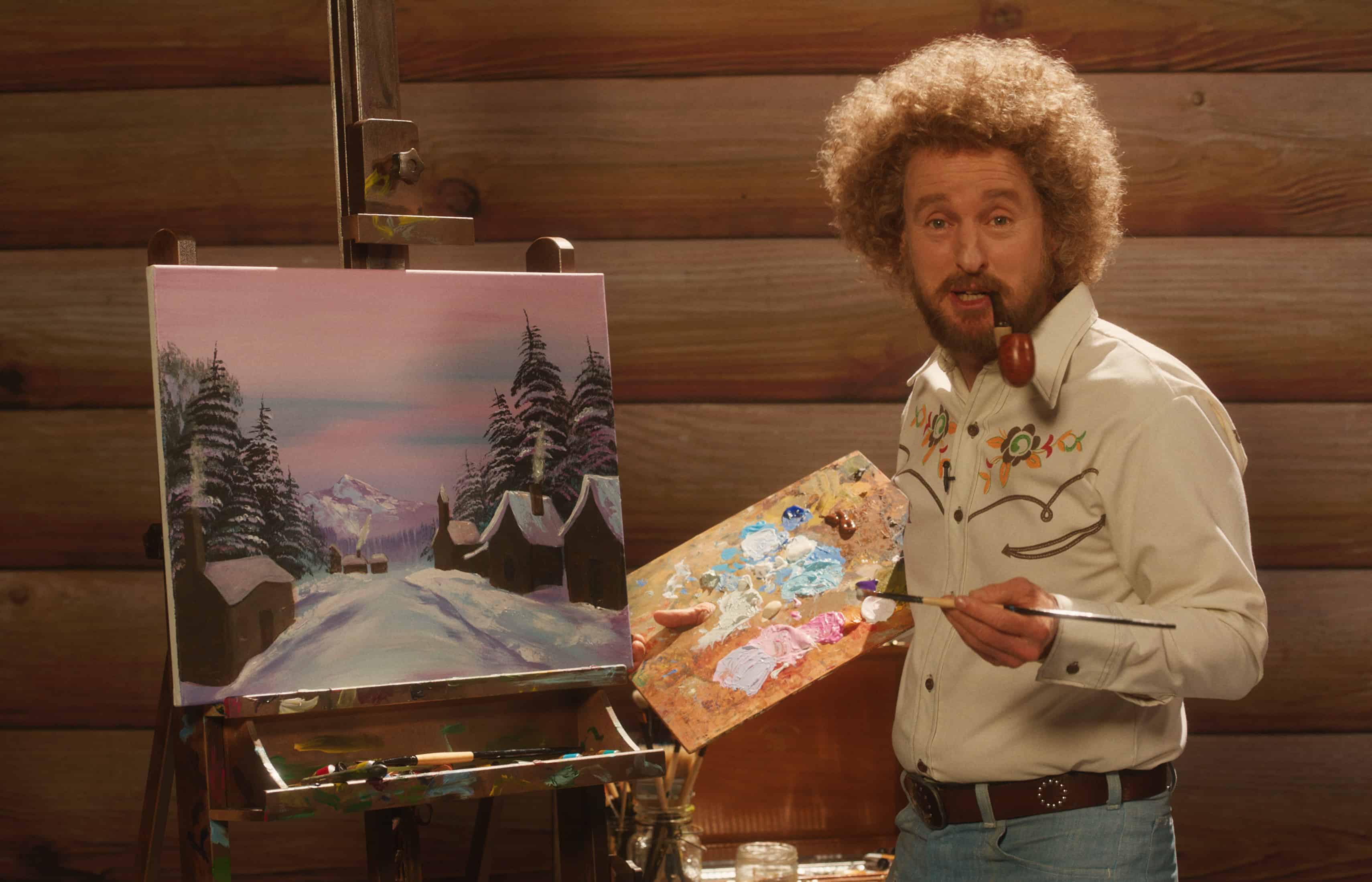 Behind the camera, we have writer and director Brit McAdams. McAdams began his career in commercials and was named one of Shoot Magazine's Best New Directors. He also won an Emmy Award for his work in commercials. He then moved on to short films, where he created "Honesty," Comedy Central's first series to go viral, earning him an Emmy nomination. He has directed several popular shows, including "Katt Williams: American Hustle" and "Tosh.O." McAdams has also written, directed, and executive produced specials, shows, and pilots for multiple networks and streaming services. His feature documentary "Triviatown" won multiple Best Doc awards.
PAINT promises to be a hilarious and heartwarming tale of an artist who must rediscover his passion for painting after it is stolen from him. With a talented cast and a skilled director behind the scenes, this movie is sure to be a hit. So, grab your paintbrushes and head to the theaters on April 7th, 2023, to catch PAINT in all its glory.
Don't forget to purchase your tickets at www.paint.movie before they sell out. Let's see what kind of masterpiece Carl Nargle can create this time around!