Kojima Productions proudly unveils their latest venture, "HIDEO KOJIMA – CONNECTING WORLDS", a fascinating documentary film on the esteemed game creator, Hideo Kojima.
The worldwide premiere is set for this year's Tribeca Film Festival, one of the United States' leading independent film festivals, founded by Robert De Niro, Jane Rosenthal, and Craig Hatkoff back in 2001. For more information, you can visit the official website here.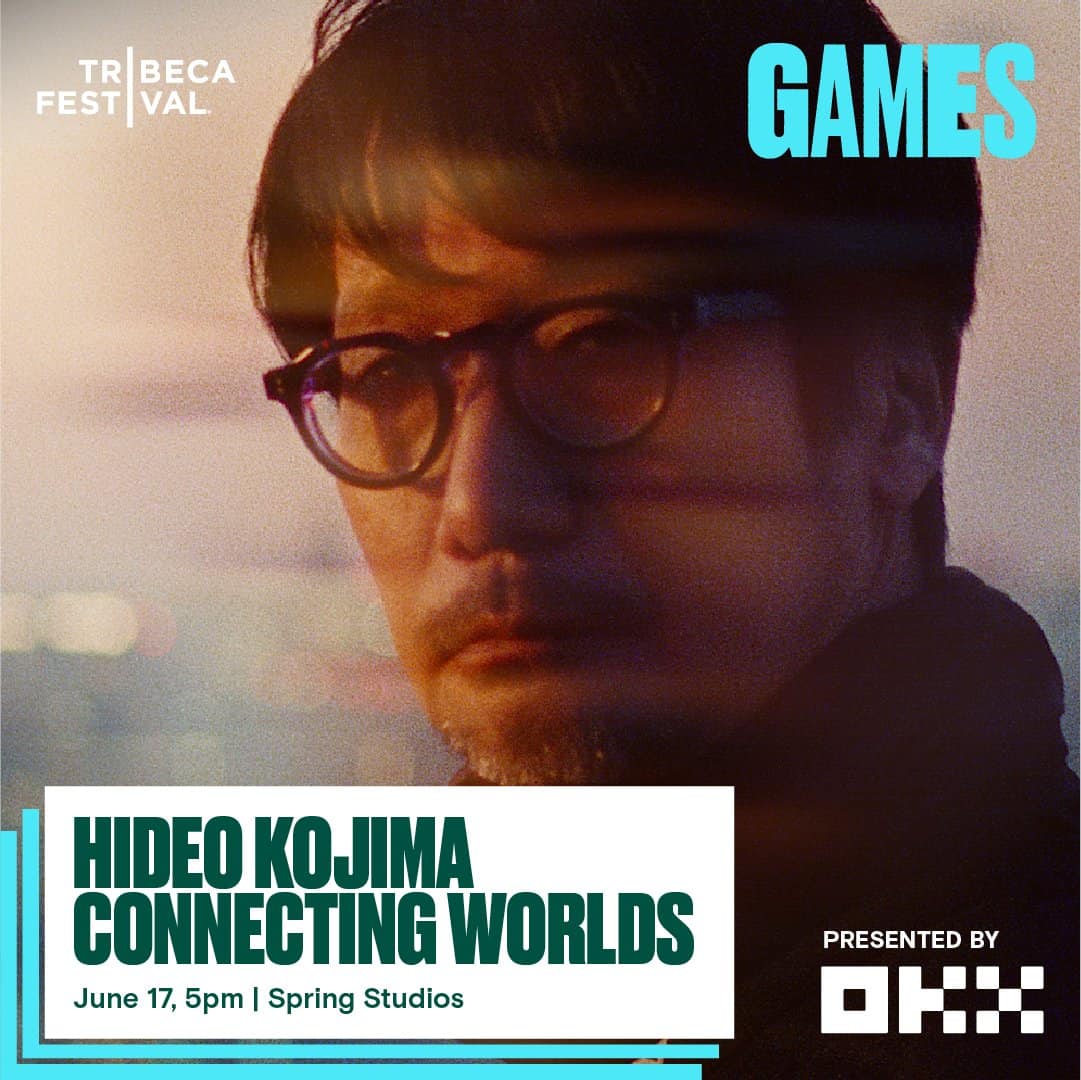 This compelling documentary offers an exclusive journey into the creative genius of Hideo Kojima, one of the most celebrated figures in the gaming world. "HIDEO KOJIMA – CONNECTING WORLDS" features appearances by remarkable artists and creators, including Guillermo del Toro, Nicholas Winding Refn, Grimes, George Miller, Norman Reedus, Woodkid, Chvrches, among others.
This visually enchanting film offers an unprecedented look into Kojima's upbringing and his creative journey, particularly the inception of his independent studio and the creation of DEATH STRANDING.
Here's what you need to know about the world premiere:
Date: Mark your calendars for Saturday, June 17th, 2023, at 5pm Eastern Standard Time.
Venue: The screening will take place at the prestigious Indeed Theatre at Spring Studios.
Tickets: Secure your spot at the premiere here.
Stage Talk: Don't miss the chance to see Hideo Kojima himself as he takes the stage during the premiere. He will be sharing intriguing details about the documentary and engaging in a Q&A session with attendees.
Get ready for an immersive experience into the life and creative world of a gaming legend.
Prepare to be awed, inspired, and entertained by "HIDEO KOJIMA – CONNECTING WORLDS".