Brush your teeth, comb your hair and get dressed in the coolest Batman gear as you go Bat to School with the September Loot Wear line celebrating the Dark Knight and his rogues' gallery of dastardly villains including The Joker, Penguin, Two-Face, Poison Ivy and more in exclusive wearables you won't find anywhere in Gotham!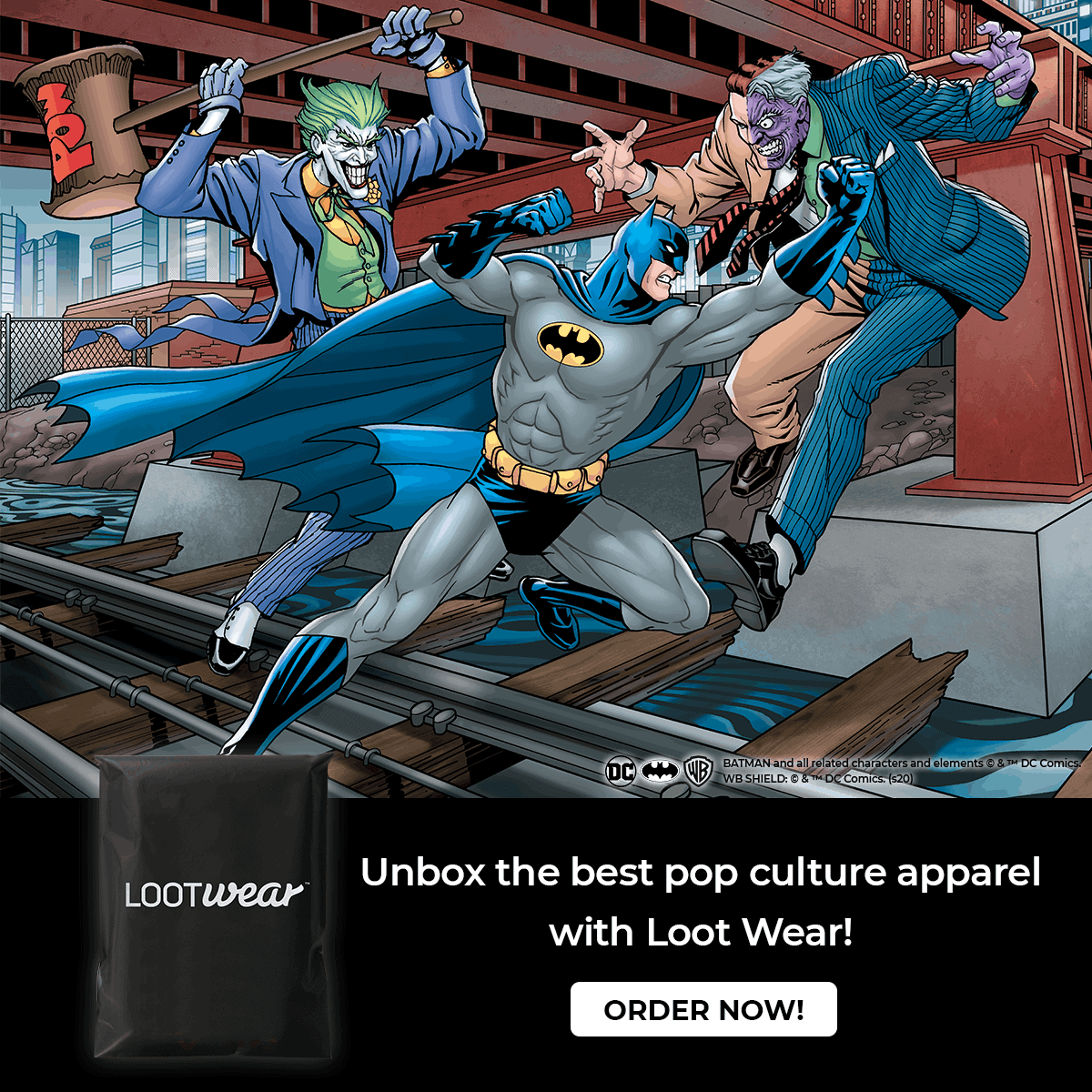 The September Loot Wear line is jam-packed with exclusive items, including a Batman Messenger Bag, Poison Ivy Sleep Set, Batman T-shirt and more. There's something for every Bat-fan in the family!
Go Bat to School with the Caped Crusader and order by September 19 at 9:00pm PST. Loot Wear lines start at $9.99 shipping and handling included. These items sell out fast, so get yours before they're gone!

Suit up for school and subscribe to Loot Wear now!