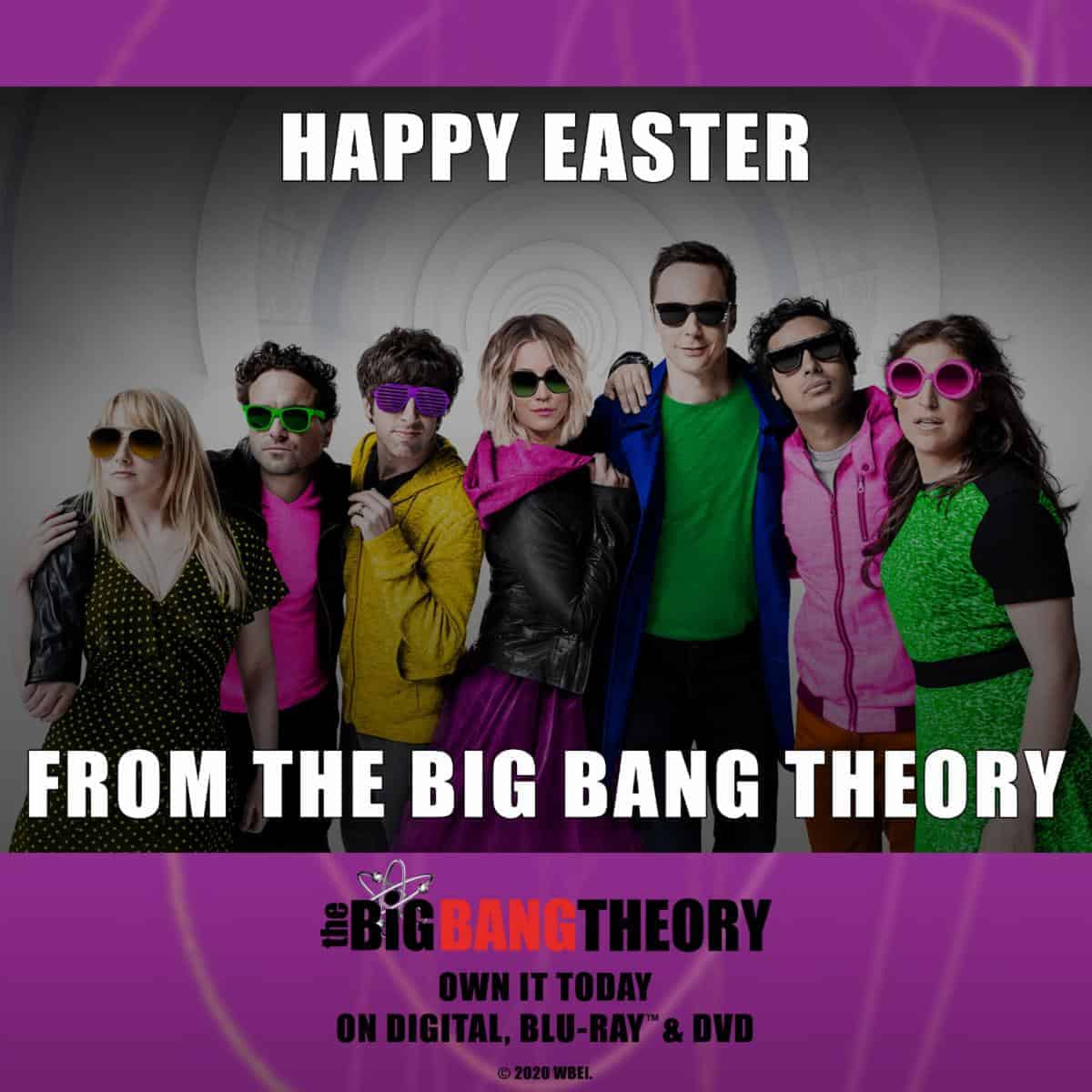 Happy Easter From The Big Bang Theory
This Sunday is Easter! It's a day where churches usually flood with people for their holiday services, and families and friends gather for traditional egg hunts and Easter meals!   
Many things may have changed this year with "staying in" for the holiday, but your friends from The Big Bang Theory want to make sure that you still have laughter with your loved ones, experiment hope in the coming weeks, and find the formula for fun in your home! Make this year's Easter one to remember by making decorations with the kids, sharing past Easter stories, cooking new dishes for your traditional meal, and even getting out of your sweats for the day and into your Sunday's best for the occasion!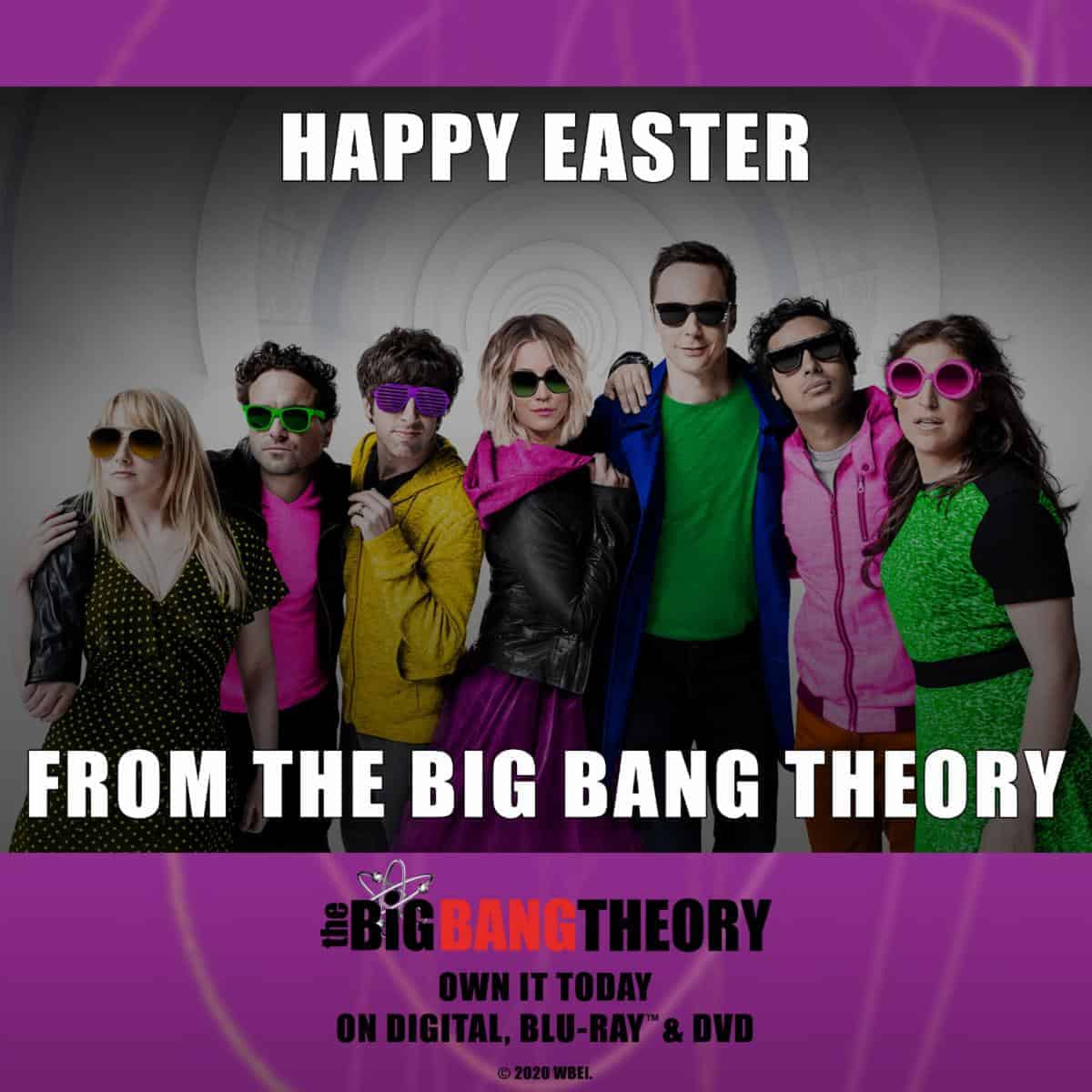 Forget baskets this year – who wants to panic if their 2-day delivery will arrive in time?! Be the hero this season, and give some-bunny you love the gift of laughter with just the click of a button – and send them a digital copy of The Big Bang Theory: The Complete Series!
The only way to see The Big Bang Theory: The Complete Series commercial free is to own it on Digital, Blu-ray & DVD. All individual seasons are available to purchase here: http://www.ownwbtv.com/?bigbangtheory.
All seasons are also available to own at all major digital retailers; including iTunes, VUDU, Amazon Prime, and GooglePlay. DVD and Blu-ray (which include incredible extra features) can be purchased from all major retailers – including Amazon, Walmart, Target, and Best Buy. 
Happy Easter from #BigBangTheory