Guitar Man is one of the 800 documentaries I watched in 2020. Joe Bonamassa is one of those master guitarists that all musicians I know listens to on a loop. There is a moment near the start of the documentary where Bonamassa has to get into character that I dug. It's a personality and performance trick that just made me nerd out. Little aesthetic things like that just blow my brain out the back of my head.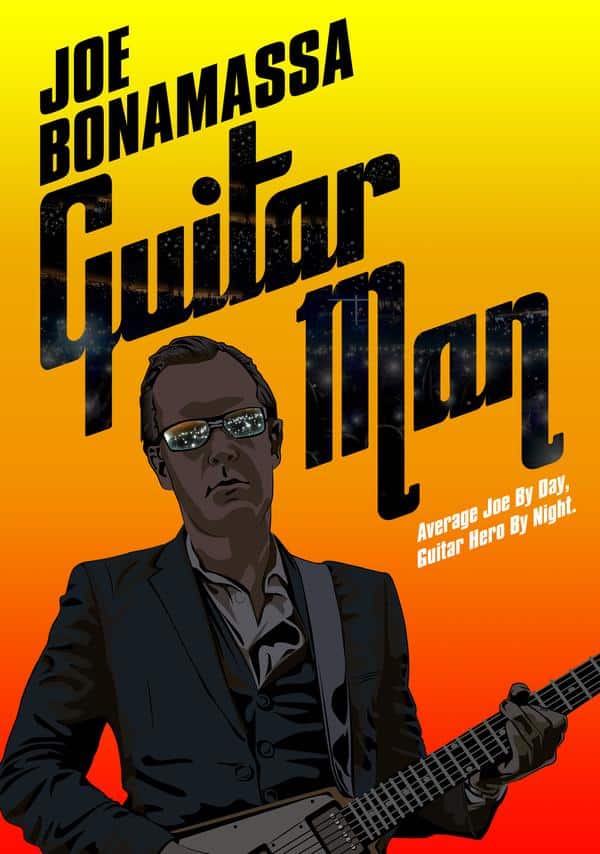 Joe Bonamassa isn't quite the name that B.B. King was, but he's approaching that level of Blues Rock guitarist. What makes the difference here is that Bonamassa hasn't had that level of media penetration. Films like Guitar Man will help that along, but it's going to take several years for this to take hold. I don't make the rules, people.
Live concert footage is interspersed with hearing about how Bonamassa developed as a guitarist. The biggest part of Guitar Man is watching how Bonamassa developed as an artist. He talks about how he was shunned by fellow teen bands because he was growing beyond their abilities. Watching one person mature to an insane level is sad and kinda lonely.
Watching the creative process with guitarists is quite fascinating. Bonamassa jams with his touring band and then we see him with his side project. I dig the drummer's sound, but everything else is fully out of my wheelhouse.
Guitar Man follows Bonamassa into his interests with British classic rock, but that's where the film goes off the rails. It's not like that's a big deal. However, Guitar Man becomes super obsessed with the fan minutia of watching your favorite artist just chill. When I was in college, I'd look up trivial stuff like this all the time.
While not my favorite documentary of all time, I'd still recommend giving Guitar Man a shot.
Guitar Man hits Digital on December 8th from Paramount