For the first time ever, Adult Swim will premiere the first episode of Season 5 of Rick and Morty from space by launching Rick's Space Cruiser 150,000 feet into the atmosphere. Fans from around the world can Go Rick Yourself (#GoRickYourself) and become part of the series by creating a personalized Rick and Morty avatar, and then create custom t-shirts (US and Mexico only) to commemorate the new season
BUT, WAIT! THERE IS MORE!
Wubba Lubba Grub Grub! In honor of Global Rick And Morty Day, Wendy's® and Adult Swim's Rick and Morty have teamed up to include two new show-themed mixes in more than 5,000 Coca-Cola Freestyle machines in Wendy's locations across the country through August 22. To sweeten the deal, fans can also score free delivery from Wendy's in-app though July 1 with no minimum purchase necessary.
LOOK AT OUR MEME! LOOK AT OUR GLOBAL RICK AND MORTY DAY MEME, WOO-WEE!
Rick and Morty Complete Seasons 1-4 is also available to buy! Isn't that the true meaning behind Global Rick and Morty Day?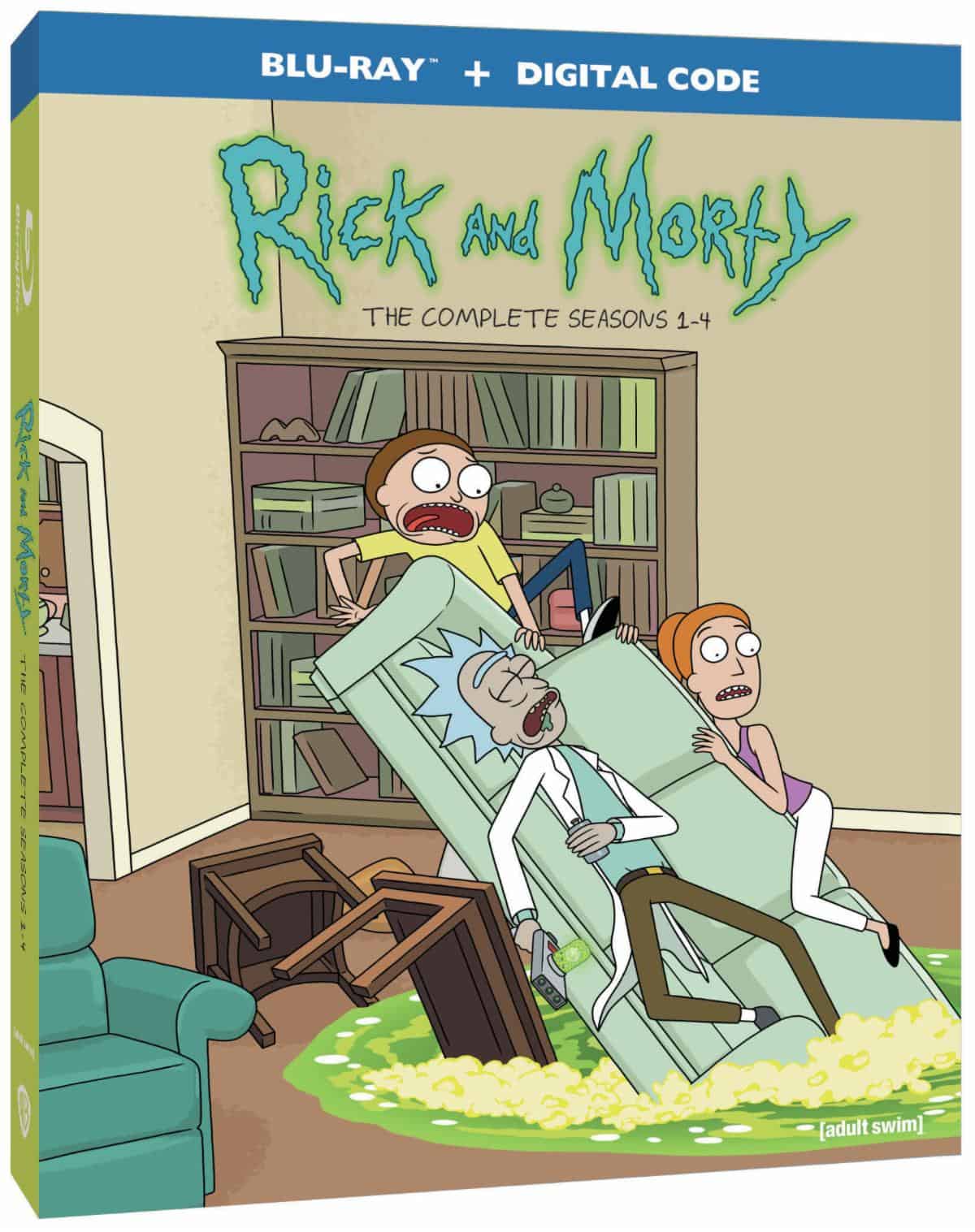 We already reviewed this Rick and Morty set.
From creators Justin Roiland ("Adventure Time") and Dan Harmon ("Community"), fans can catch up before the big day and follow the misadventures of America's favorite crazy scientist and his grandchildren with Rick and Morty: The Complete Seasons 1-4 on Digital, Blu-ray™ & DVD. This outrageous boxed set which includes all 41 episodes from the first four seasons, along with copious special features, including audio commentary, deleted scenes, "Inside the Episode" segments, numerous featurettes, past animatic sketches, and more.
Rick and Morty: The Complete Seasons 1-4 is priced to own at $79.99 SRP for the DVD ($89.99 in Canada) and $89.99 SRP for the Blu-ray ($99.99 in Canada), which includes a Digital Copy (U.S. only). Rick and Mortyis also available to own on Digital via purchase from digital retailers.