Get ready to experience the cheesiest movies in the world once again as Mystery Science Theater 3000 returns for its 13th season on April 2, 2023. The show will be available on Shout! Factory TV's Mystery Science Theater 3000 FAST channel, with a new feature-length episode released every Sunday. The full collection of Season 13 shorts will premiere on July 2, 2023.
This season, viewers will be treated to the show's biggest experiment yet, as not one, but three humans are subjected to the bittersweet agony of watching cheesy movies. Jonah Heston (Jonah Ray) returns as test subject and shares hosting duties with Gizmonic technician Emily Connor (Emily Marsh) and the original host Joel Robinson (show creator Joel Hodgson).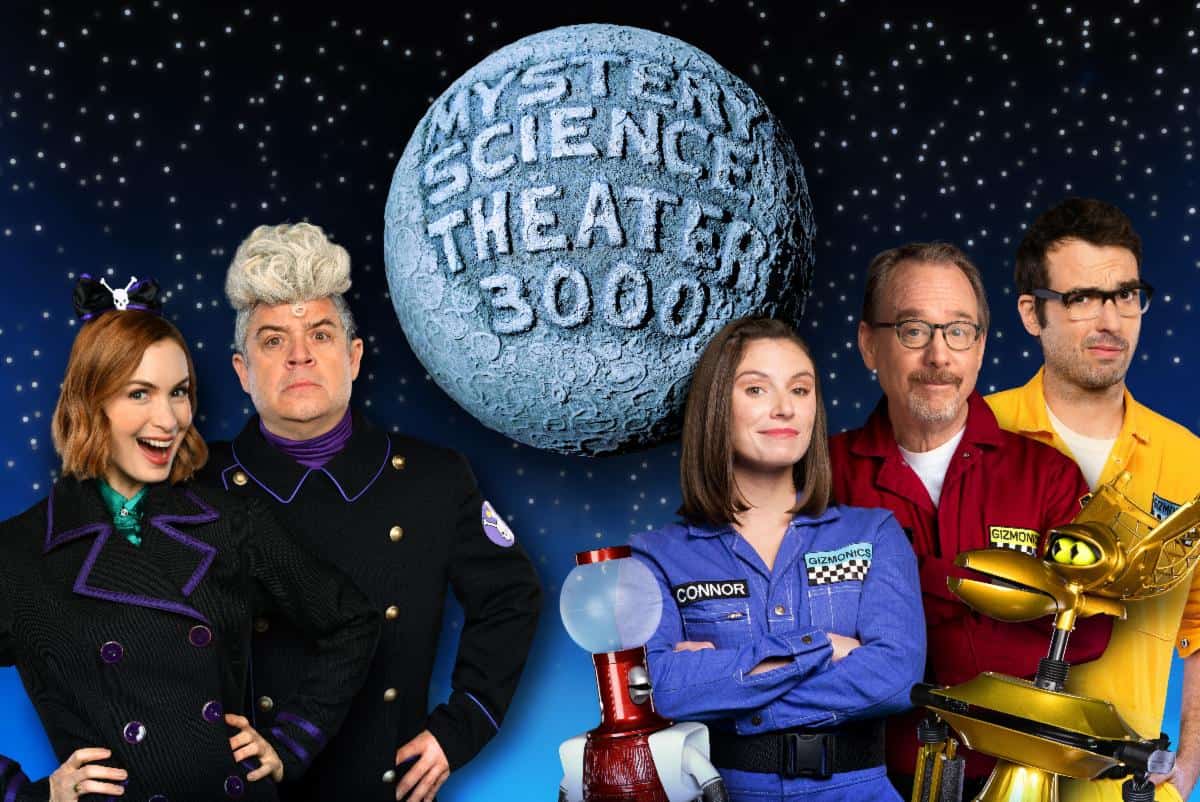 They will be joined by wisecracking robot pals Crow T. Robot (Hampton Yount / Kelsey Ann Brady), Tom Servo (Baron Vaughn / Conor McGiffin), and GPC (Rebecca Hanson / Yvonne Freese). The trio will have to survive 13 new movies, 12 new shorts, and Kinga's newest scheme for world domination: THE GIZMOPLEX, the First Cineplex on the Moon.
Fans of the show will be thrilled to see the return of Kinga Forrester (Felicia Day), loyal henchman Max (Patton Oswalt), and original series tormentor-in-chief, Pearl Forrester (Mary Jo Pehl). Thanks to a second record-breaking Kickstarter campaign, Season 13 of MST3K originally premiered on the show's independent streaming platform, The Gizmoplex, in May of 2022.
The MST3K FAST channel can be found on a variety of platforms, including Plex, Pluto TV (channel 1240), Redbox, Roku (channel 767), Sling, STIRR (channel 320), and Tubi. For a full list of platforms where MST3K is available to watch, visit the MST3K website.
For more information on MST3K and Season 13, visit www.mst3k.com/season13, or follow MST3K on Facebook, Twitter, and Instagram.
Don't miss out on the hilarity and cheesy goodness of Mystery Science Theater 3000!