G.I. Joe: The Rise of Cobra is one of the wackiest adaptations of the last 25 years. While not outright bad, it takes so many liberties with the source material that it becomes something else. Sure, the point of the final script we got was to take influence from Larry Hama's classic Marvel and later IDW run. But, there's a difference between a creative consultant and the one running the show. So, where did everything go off the rails for The Rise of Cobra?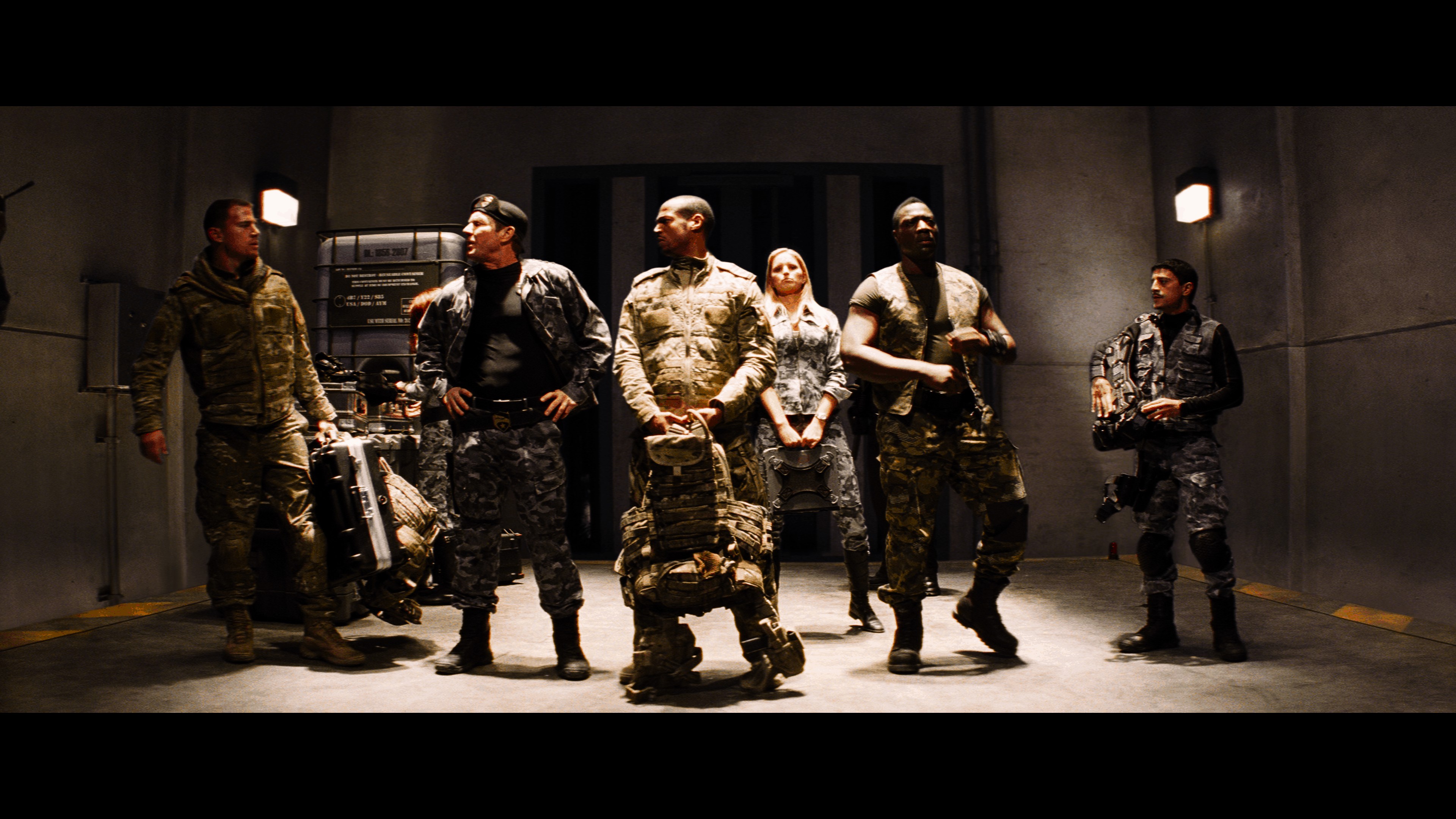 I love Stephen Sommers as a director, but he should have smelled this coming a mile away. But, I guess it's a COVID style impact on smell when you consider he was coming off of Van Helsing. For the director that made Deep Rising and the better Mummy movies, it's hard to see him go so hard off the rails. But, where does the blame lay for G.I. Joe: The Rise of Cobra? Was it Hasbro or Paramount?
Honestly, the history of the scripting reveals a lot of the problems. Too many screen writers with ice cold takes wanted to make a movie that would play internationally. Take a trip back with me into the Wayback Machine to remember an era where the International Community thought George W. Bush was the worst of American Presidents. We sure showed those cheese eaters.
It's weird to see so many bad choices in one film, but each draft that arrived for this film got further and further away from what made G.I. Joe work for so many years. The Rise of Cobra was finally given a bit of direction under Stephen Sommers and screen write Stuart Beattie, but it picked up so much dirt over the years. There were so many films like that in the 00s. Then, the MCU happened and any film trying to be different fell away.
Now that Snake Eyes is in theaters and underwhelming in a way where you're not sure if the Pandemic or audience malaise is to blame. But, it's still following that groundwork set up by Rise of Cobra. Bland international commandos going wherever they want to save the day. Plus, the US President is secretly an in-disguise bad guy working with Cobra. Then, there was whatever they had Joseph Gordon-Levitt doing.
Honestly, I don't get why Rise of Cobra was this difficult to bring to screen. Most of these early adaptations were efforts to make the blandest film possible to appeal to every possible audience at every moment everywhere. It's insane, but there are still people in creative positions wanting to do that. Just look at Disney's casual blind eye towards constantly posturing for the Chinese market. That and all that prison slave labor that was used on Mulan. Damn movie didn't even win any Oscars.
While this attempt to make stories for the most common denominator has morphed and transformed into deep nerd fan wankery, it hasn't changed that much. The Rise of Cobra was Corporate America making nerd movies. Now, we have nerds making movies for nerds that don't understand what makes a movie. It's a weird loop of people screaming at each other about random Harley Quinn facts.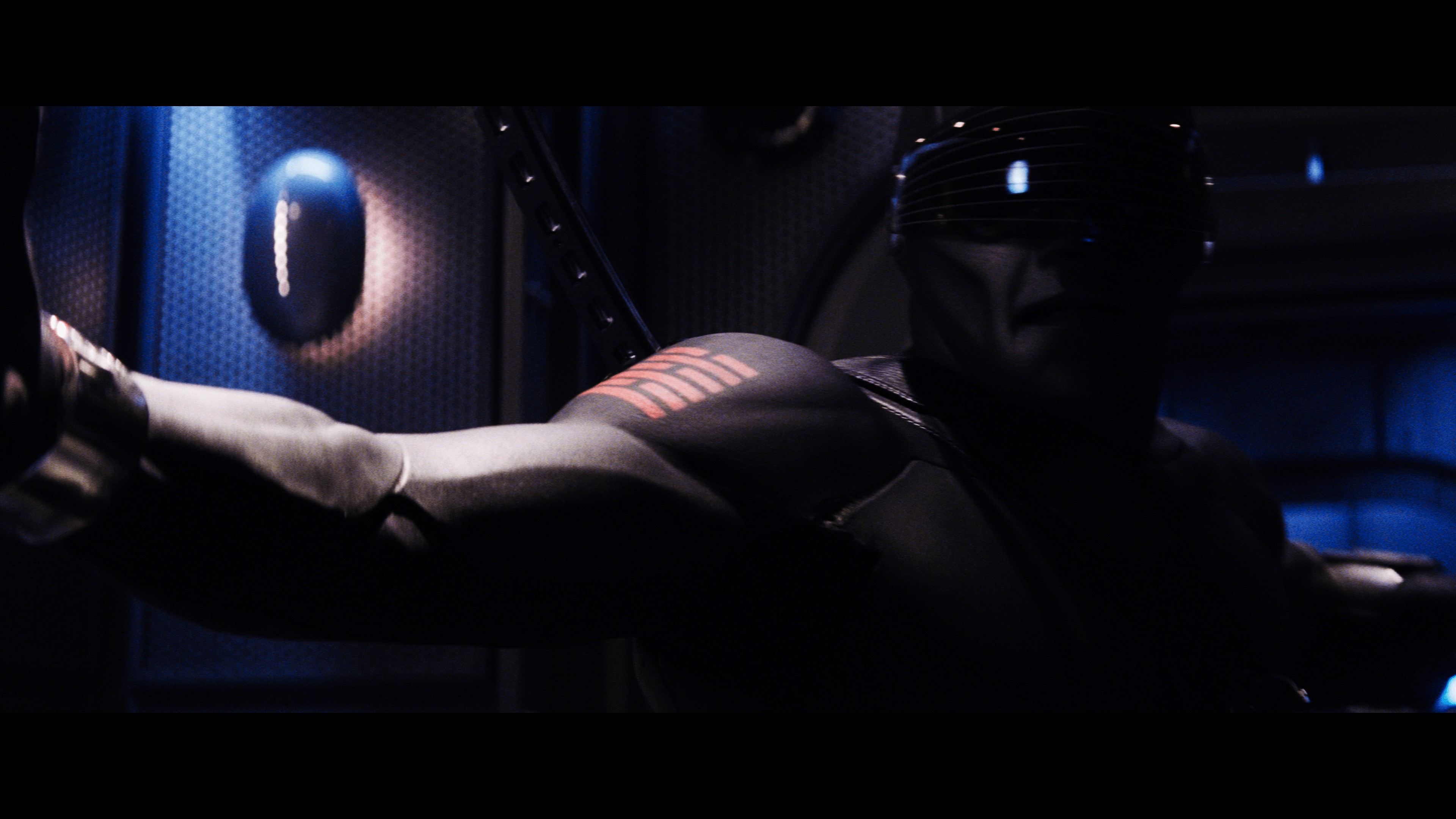 G.I. Joe: The Rise of Cobra hits 4K UHD with the commentaries that were on the Blu-ray. I don't know why we couldn't get any new special features. Hell, I would have took something that tied into Snake Eyes, but I guess that's why I don't work for the big studios. The 2160p transfer is quite stunning and that DTS-HD 5.1 master audio is good enough for a film of this age. I'd recommend a purchase to the curious.
G.I. Joe: The Rise of Cobra is available on 4K now!