Felicia Day and Rebecca Hanson are your MST3K Turkey Day 2022 hosts. Get to ready to watch Thursday November 24th!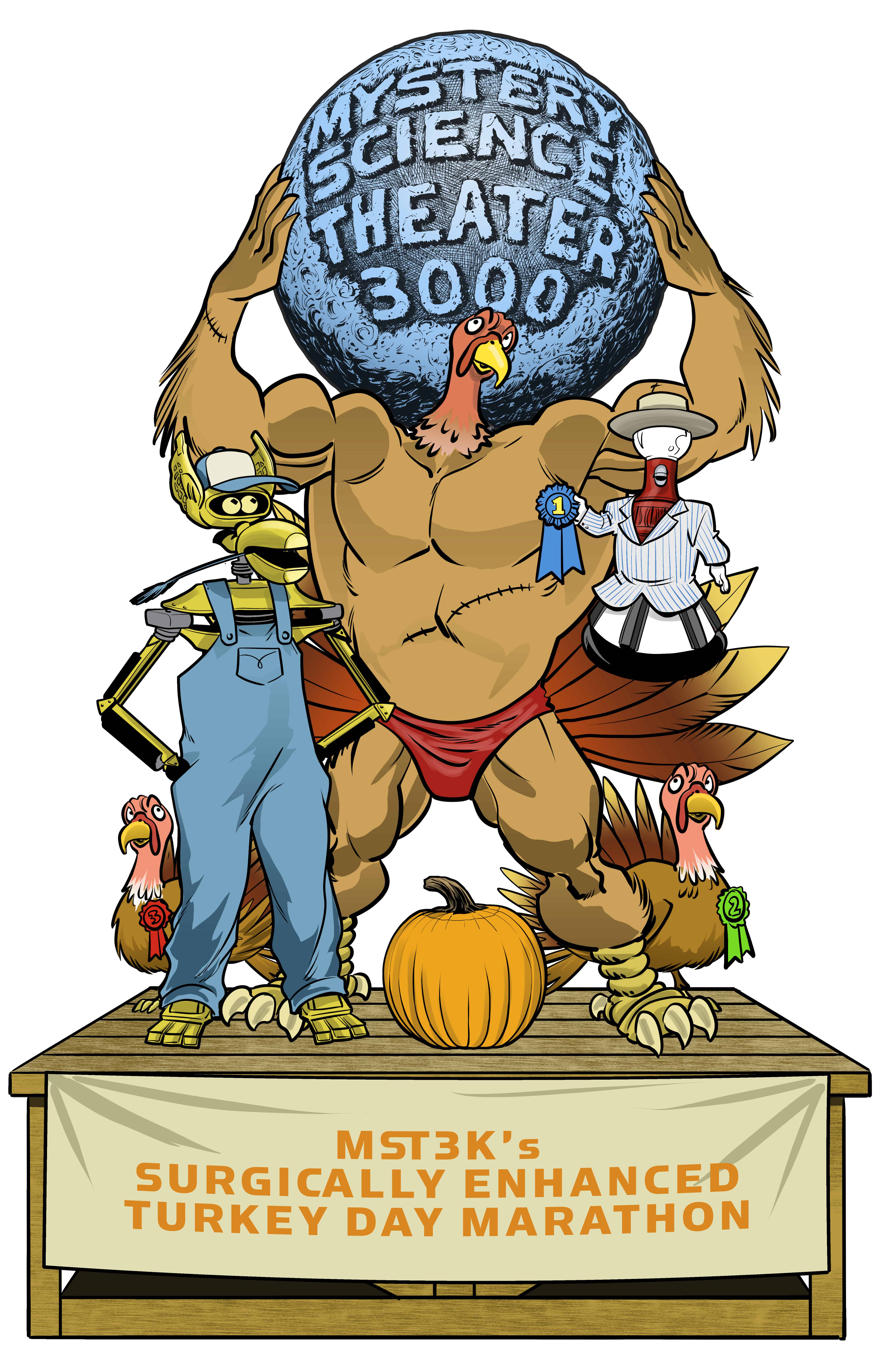 The show starts at 7am this Thursday over at Shout Factory Live TV. You're going to get new host segments, fan voted episodes and older episode upscaled to the new format. It's a win-win for all you Turkeys on MST3K Turkey Day 2022.
While the Holidays mean a break for most of us, we're going to spend all weekend taking you guys through what to watch, buy and observe on the Internet during the High Nerd Holidays.
We've got some cool gadgets, toys, movies and other junk coming up. Who knows? There might even be a secret broadcast to honor the Holidays and our dear departed Banana friend.
MST3K Turkey Day 2022 starts this Thursday at 7AM EST.