Fandango, the nation's leading movie ticketing destination, has announced the launch of its new video series, "Big Ticket." The series will give moviegoers an exclusive and behind-the-scenes look at the year's biggest films. Fandango's "Big Ticket" series follows the continued success of their talent interviews that have driven high video engagement among moviegoers.
The series will feature 20- to 30-minute interviews with the cast and creators behind highly anticipated films and favorite franchises. Movie fans can look forward to exclusive content from the year's most anticipated movies, including "Spider-Man: Across the Spider-Verse," "Barbie," "Indiana Jones and the Dial of Destiny," "Transformers: Rise of the Beasts," and more.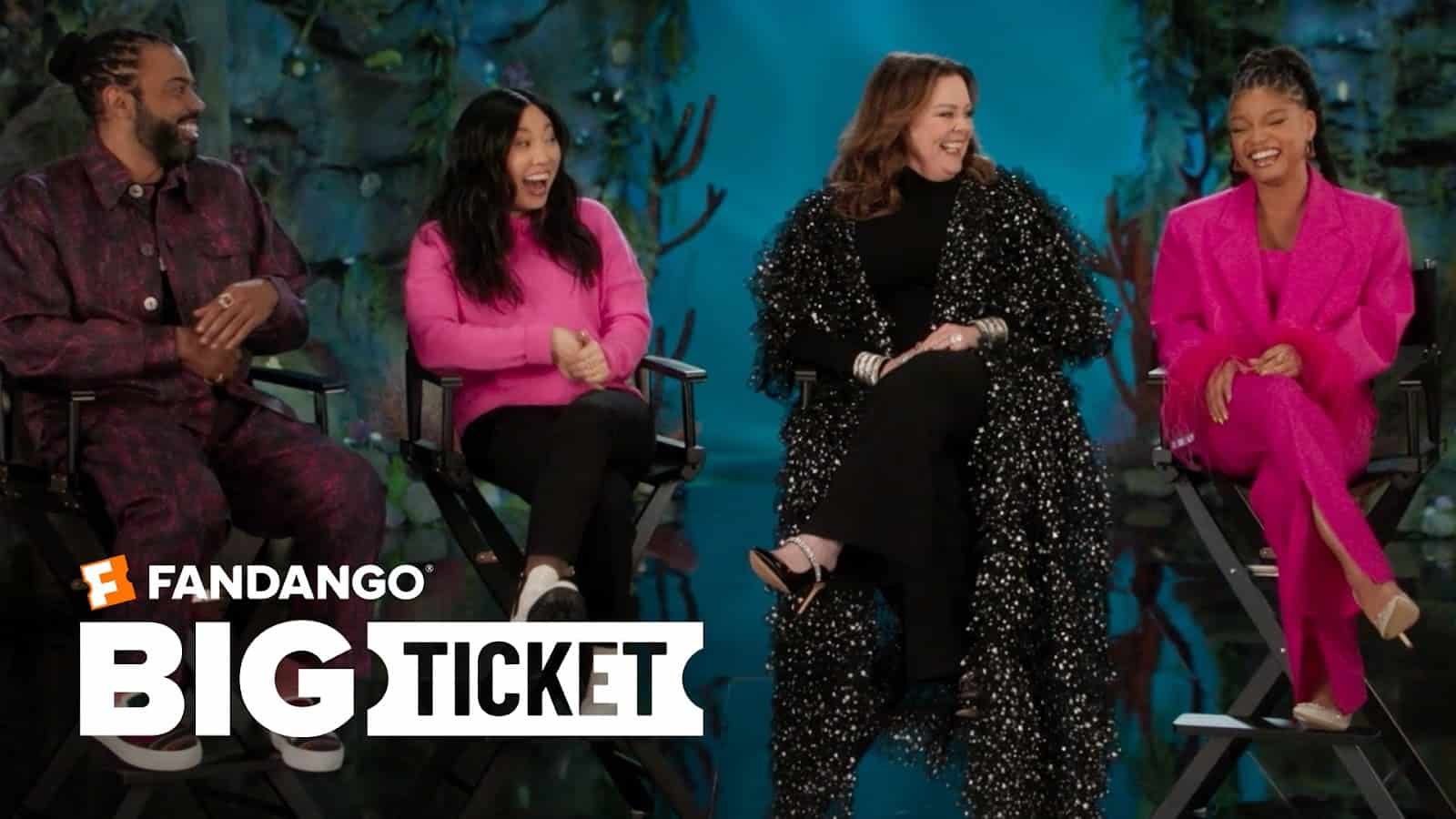 The series is available now on Fandango.com, the Fandango YouTube Channel, and Fandango social platforms, as well as Rotten Tomatoes OTT on The Roku Channel, Xumo TV, and Samsung TV Plus. New episodes will premiere on the featured films' ticket on sale dates.
"We are proud to introduce Fandango's "Big Ticket" and hope our exclusive interviews give audiences a peek behind the curtain to their favorite movies," said Fandango Managing Director of Content, Erik Davis. "These are the biggest movies, biggest stars, and biggest tickets of the year, and we hope this series gives fans a fun, memorable way to discover movies they want to see in theaters on the big screen."
To celebrate the premiere of "The Little Mermaid" tickets, Fandango has launched the first episode of "Big Ticket" featuring interviews with the cast of the film, including Halle Bailey, Melissa McCarthy, Awkwafina, and Daveed Diggs. The episode includes discussions on the film's big musical numbers, Disney karaoke songs, and special advice Beyoncé gave Halle Bailey.
Movie lovers won't want to miss out on the exclusive content provided by Fandango's "Big Ticket" video series. Fans can watch the premiere episode on the Fandango YouTube channel and at Fandango.com.