Fall in Love with the February Loot Crate!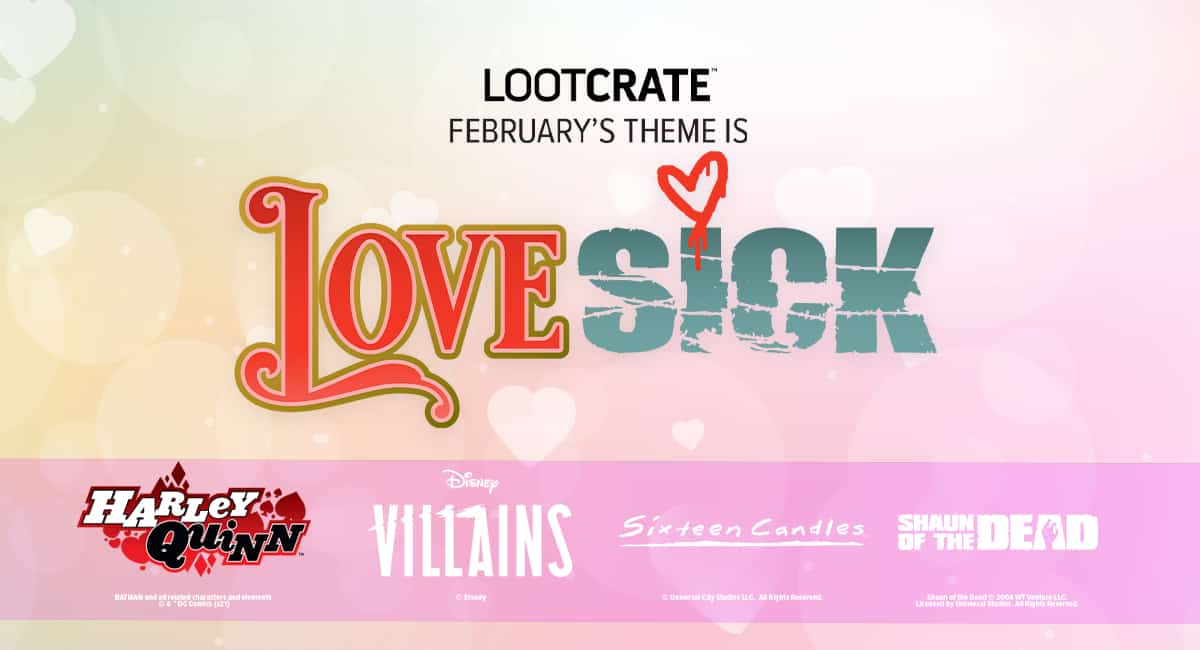 YOU'LL HAVE BUTTERFLIES IN YOUR STOMACH WITH THE FEBRUARY LOOT CRATE!
Loot Crate wants you to feel the love with their February themed "Lovesick" crate. Celebrate pop culture's lovesick heroes with collectibles and gear from Harley Quinn, Disney Villains, Shaun of the Dead, and Sixteen Candles! This crate is a lovefest filled with collectibles and goods you won't find anywhere else.
Our "Lovesick" crate will make your heart go a flutter with this exclusive Disney Villains T-Shirt. Pair it with your Harley Quinn Dad Hat and make everyone fall in love with your super sweet outfit. This month's crate also includes collectibles from Shaun of the Dead and Sixteen Candles.
Fall in Love with February's Loot Wear!
Celebrate the month of love with February's "Lovesick" themed line of Loot Wear! The February Loot Wear line features exclusive apparel from your favorite films and shows including Wall-E, Edward Scissorhands, Gremlins 2, "Bob's Burgers," "Looney Tunes" and Disney Villains.

Our Loot Wearable line includes an exclusive Disney Villains Henley:
Loot For Her is an exclusive Tina Lightweight Hoodie:
Loot Tees will make you fall in love with this Wall-E T-shirt:
Climb aboard the Rocinante in the Expanse Sci-Fi Crate!
Climb aboard the Rocinante and explore the universe in the new Loot Sci-Fi Crate!
The Rocinante has arrived with the newest Loot Sci-Fi crate themed after the popular science fiction show. This April, Loot Sci-Fi's "The Expanse" crate is giving fans exclusive gear and collectibles they can't find on Earth, Mars or the asteroid belt.
Show your support for the hottest series in the galaxy with an exclusive Rocinante Protomolecule Blue Glow Tee, a Ren Hazuki Flask, and more exclusive collectibles that would make any member of the OPA proud.
The Mobile Suit Gundam Life Crate is Here!!!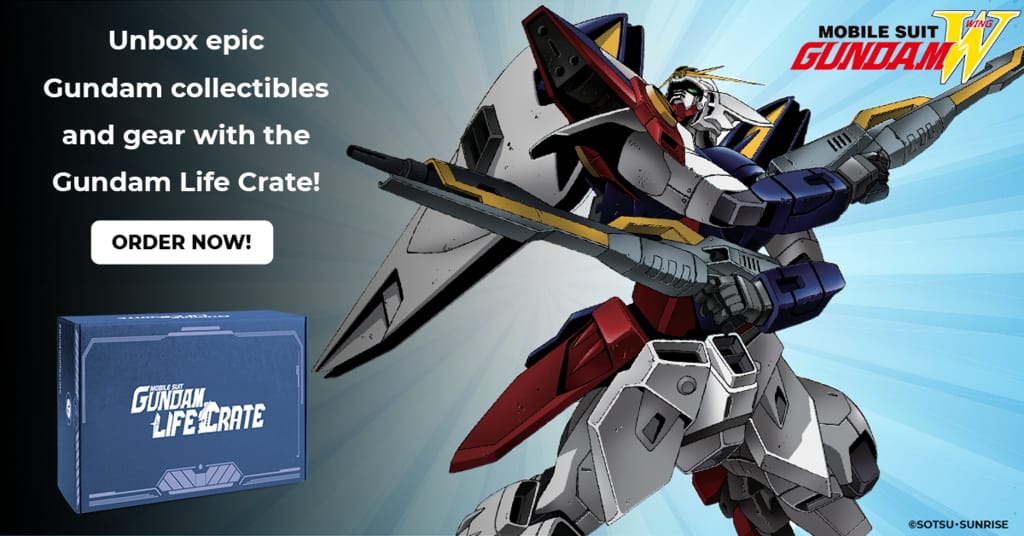 Mobile Suit Gundam is one of the most popular anime franchises ever created and Loot Crate is honoring this groundbreaking anime with the release of the limited-edition Mobile Suit Gundam Life Crate Series. This collection takes the global Gundam fandom to the next level by delivering officially licensed exclusive lifestyle goods and gear that haven't been available in this or any other universe!
Loot Crate's focus with this series is to give fans products that allow them to live their passion. This collection will be a bi-monthly 4-crate curation with each crate focusing on a different popular Gundam series that have inspired legions of fans. The first crate titled "Wing," will contain 4-6 epic items from the legendary series, Mobile Suit Gundam Wing, which had immediate global popularity and introduced the Western world to the incredible Mobile Suit Gundam universe.
Created by Yoshiyuki Tomino and Sunrise, Mobile Suit Gundam began in 1979 with the TV series "Mobile Suit Gundam," featuring giant robots that specifically targeted fans of science fiction, while also pioneering the mecha anime genre. Between the manga, numerous anime series, Gundam models, and now Loot Crate exclusive merchandise, Mobile Suit Gundam remains one of the most popular anime franchises in history.
The Mobile Suit Gundam Life Crate Series starts at $49.99 plus shipping and handling. Supplies are limited. Be sure to order by March 12 at 9:00pm PST!
Purchase your limited-edition Mobile Suit Gundam Life Crate Series here:
http://loot.cr/Gundam