Get ready for an extraordinary cinematic experience as Searchlight Pictures brings you "Chevalier" – a visually captivating and universally acclaimed film that delves into the remarkable life and work of composer Joseph Bologne.
This highly anticipated masterpiece has garnered praise from critics and audiences alike, and will be available for digital streaming on all major platforms, including Prime Video, Apple TV, Vudu, and Movies Anywhere, starting June 16. Prepare to embark on a thrilling journey through history, love, and music, as you witness the rise of a musical genius against all odds.
"Chevalier" draws inspiration from the incredible true story of Joseph Bologne, also known as Chevalier de Saint-Georges. Born to an African slave and a French plantation owner, Bologne's life takes an unimaginable turn as he emerges as a celebrated violinist-composer and fencer in French society. Portrayed by the talented Kelvin Harrison Jr. in a tour de force performance, Bologne's journey encompasses a tumultuous love affair, a falling out with Marie Antoinette (played by Lucy Boynton) and her court, and a legacy that defies societal norms.
Critics have hailed "Chevalier" as a triumph in storytelling and filmmaking. Robert Daniels from Roger Ebert.com describes it as "a visually captivating take on a musical genius," while Manuel Betancourt of AV Club calls it "a wildly entertaining ride." Mae Abdulbaki of Screen Rant lauds the film as "captivating, moving, and poignant." With such high praise from esteemed reviewers, it's evident that "Chevalier" is a film not to be missed.
"Chevalier: Note By Note" In addition to the mesmerizing tale of Joseph Bologne, fans will have the opportunity to uncover the untold story behind the film through exclusive behind-the-scenes content titled "Chevalier: Note By Note."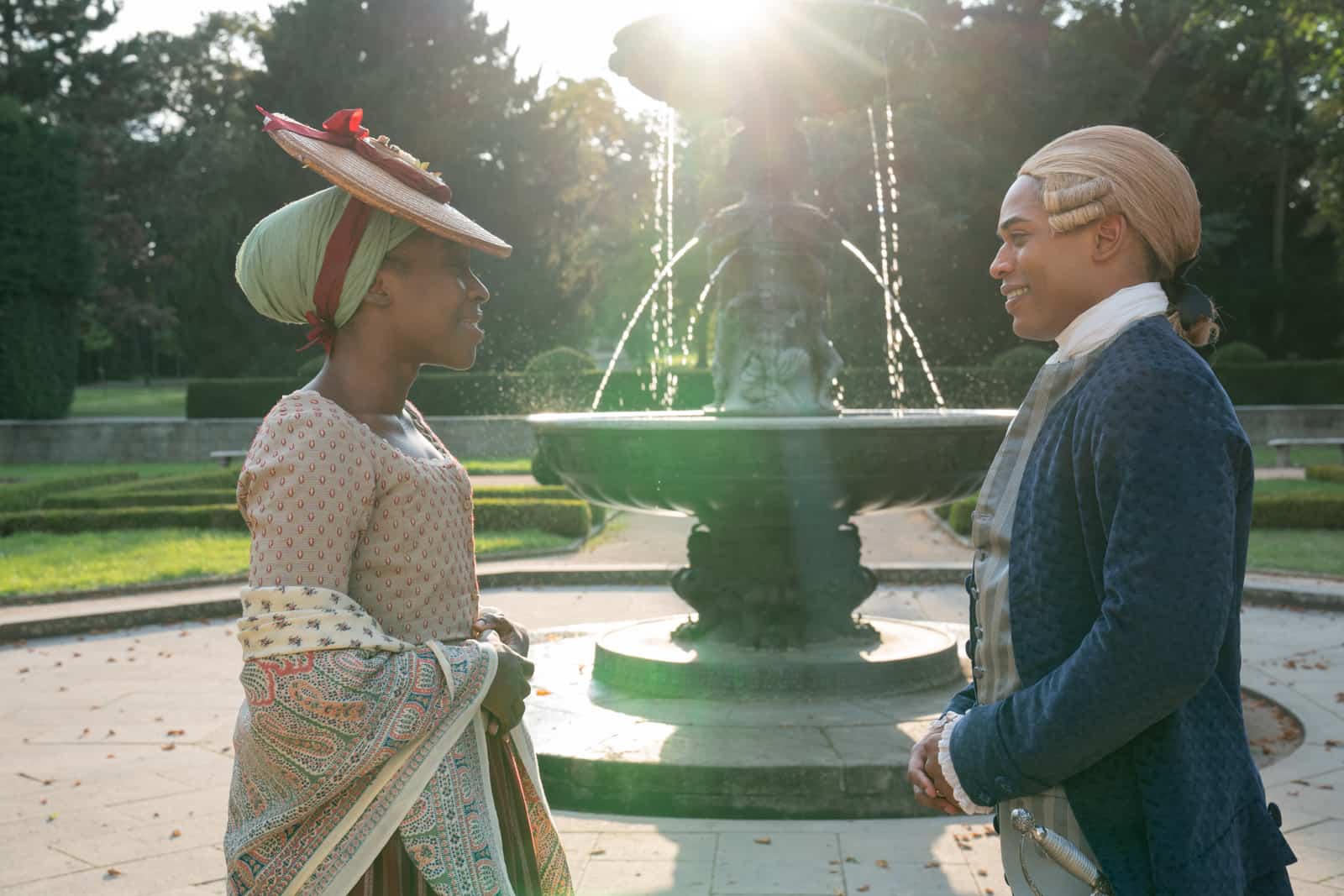 This captivating bonus feature takes you on a journey with the filmmakers, cast, and crew as they share their experiences of discovering this hidden historical figure and bringing his extraordinary story to life. Gain unique insights into the making of the film, shedding light on the artistic choices, challenges faced, and the passion that fueled this remarkable project. This insightful content has a runtime of 15 minutes and 49 seconds, offering a deeper appreciation for the film and its historical context.
Mark your calendars for June 16, as Searchlight Pictures' "Chevalier" arrives on all major digital platforms.
Prepare to be transported to a world of music, love, and triumph against adversity. With its visually captivating storytelling, exceptional performances, and a bonus feature that unravels the hidden depths of Joseph Bologne's story, "Chevalier" promises an unforgettable cinematic experience. Don't miss your chance to discover this extraordinary film and be inspired by the incredible journey of a musical genius.