Prepare to dive back into the vast universe of "Foundation" as Apple TV+ reveals an exciting teaser for the highly anticipated second season of this epic sci-fi series. Based on Isaac Asimov's award-winning stories and brought to life by acclaimed storyteller David S. Goyer, "Foundation" Season 2 will premiere globally on Friday, July 14, with Emmy-nominated actors Jared Harris and Lee Pace leading an international cast. This Apple Original drama, produced by Skydance Television, promises to deliver ten thrilling episodes that will captivate fans around the world.
Set more than a century after the season one finale, "Foundation" Season 2 delves deeper into the tension mounting throughout the galaxy. As the Cleons face unraveling, a vengeful queen conspires to destroy the Empire from within. Meanwhile, Hari, Gaal, and Salvor stumble upon a colony of Mentalics with extraordinary psionic abilities that pose a threat to the very fabric of psychohistory.
The Foundation has entered its religious phase, spreading the Church of Seldon throughout the Outer Reach and igniting the Second Crisis: a war with the Empire. This monumental adaptation of "Foundation" follows the journeys of four pivotal individuals who transcend space and time, navigating deadly crises, shifting loyalties, and complex relationships that will shape the destiny of humanity.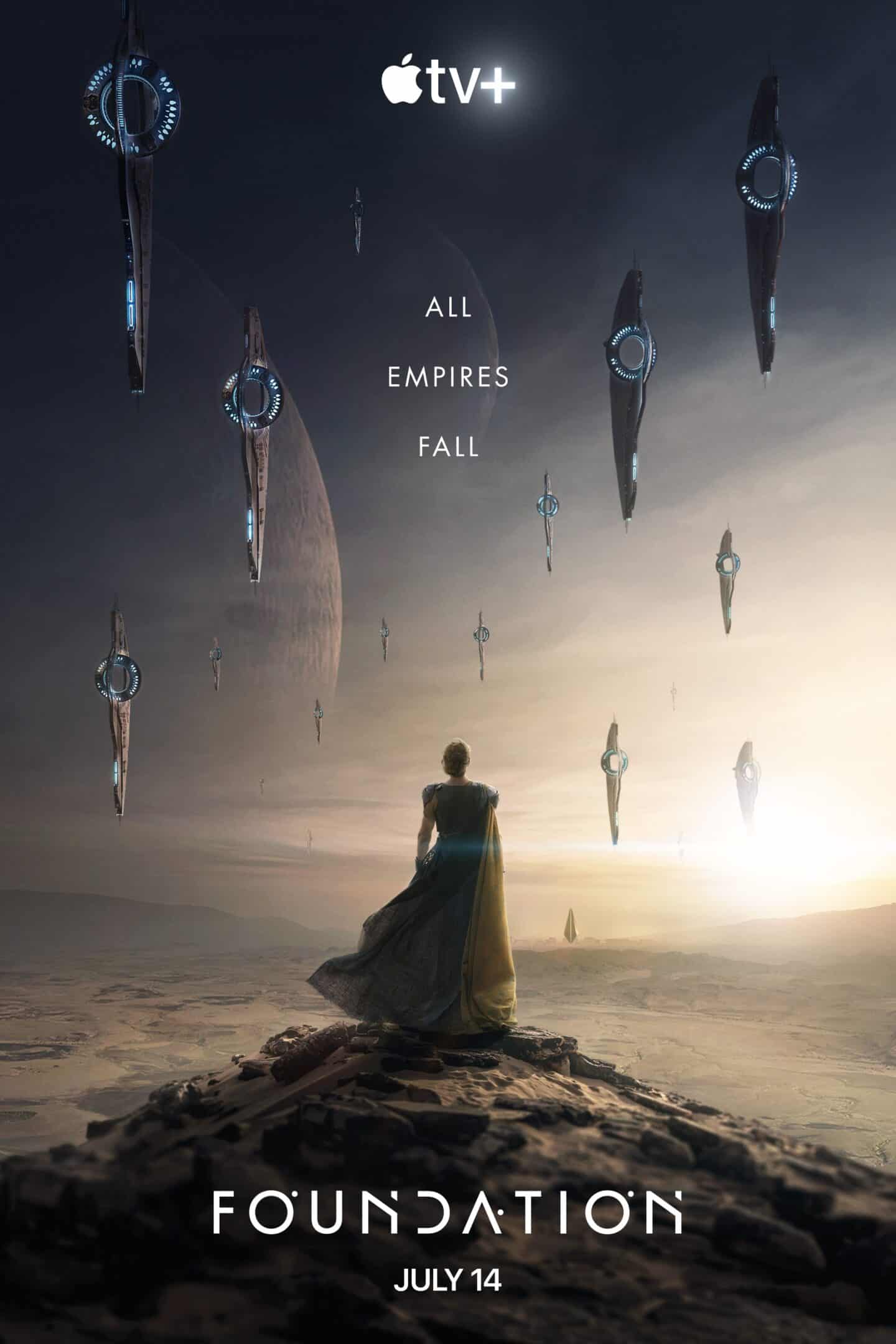 Season 2 of "Foundation" reunites the talents of Laura Birn, Cassian Bilton, and Terrence Mann, while introducing a host of new characters portrayed by an exceptional cast. Isabella Laughland (Brother Constant), Kulvinder Ghir (Poly Verisof), Ella-Rae Smith (Queen Sareth of Cloud Dominion), Holt McCallany (Warden Jaegger Fount), Rachel House (Tellem Bond), Nimrat Kaur (Yanna Seldon), Ben Daniels (Bel Riose), and Dimitri Leonidas (Hober Mallow) join the ensemble. With this dynamic lineup, the series is poised to deliver riveting performances that will immerse viewers in the intricate world of "Foundation."
"Foundation" is brought to life by the production team at Skydance Television, led by showrunner and executive producer David S. Goyer. The creative vision extends to executive producers Alex Graves, David Ellison, Dana Goldberg, Bill Bost, Robin Asimov, and Marcy Ross, who have carefully crafted a captivating narrative that stays true to Asimov's groundbreaking source material.
Accompanying the series is "Foundation: The Official Podcast," hosted by Jason Concepcion and David Goyer. Produced by Pineapple Street Studios and featuring Max Linsky, Jenna Weiss-Berman, and Bari Finkel as executive producers, this podcast provides in-depth discussions and insights into the world of "Foundation."
Additionally, Apple TV+ continues to impress audiences with its premium selection of drama, comedy series, feature films, and groundbreaking documentaries. The streaming service has quickly gained acclaim and recognition, with its original content receiving 352 wins and 1,451 award nominations to date, including the Emmy Award-winning comedy "Ted Lasso" and the Oscar Best Picture winner "CODA."
Mark your calendars for the return of "Foundation" Season 2 on Apple TV+ this summer. The teaser has ignited excitement among fans as they prepare to embark on another thrilling adventure in this epic sci-fi saga. With a talented cast, visionary storytelling, and a dedicated production team, "Foundation" promises to deliver an unparalleled viewing experience.
Stay tuned for the gripping episodes that will unfold the complex and interconnected fate of characters in the expansive universe of "Foundation." As July 14 approaches, anticipation builds for the global premiere of the second season, which will captivate audiences with its blend of mystery, drama, and visionary storytelling.
Apple TV+ continues to impress with its commitment to delivering premium content across all genres, from compelling dramas to groundbreaking documentaries and family entertainment. Since its launch on November 1, 2019, Apple TV+ has established itself as a leader in the streaming industry, with a remarkable track record of success.
Its original productions have garnered a staggering 352 wins and received 1,451 award nominations, surpassing expectations and solidifying its place among the top streaming services.
With the upcoming release of "Foundation" Season 2, Apple TV+ aims to provide viewers with a truly immersive and captivating experience. Prepare to embark on a journey through space and time, as the fate of humanity hangs in the balance.
The visionary storytelling, exceptional performances, and meticulous attention to detail in production make "Foundation" a must-watch series for fans of science fiction, thrilling mysteries, and compelling character-driven narratives.
Stay tuned for the premiere of "Foundation" Season 2 on Friday, July 14, with new episodes releasing weekly thereafter.
With its global availability on Apple TV+, audiences worldwide will have the opportunity to delve into the gripping world of "Foundation" and witness the consequences of destiny, power, and the human spirit. Don't miss out on this extraordinary series that pushes the boundaries of storytelling and continues to captivate viewers with its epic scale and thought-provoking themes.