ELIZABETHTOWN debuts on Blu-ray February 9th
Oscar®-winning* director Cameron Crowe's beguiling romantic comedy ELIZABETHTOWN arrives for the first time ever on Blu-ray in time for Valentine's Day gift-giving as part of the Paramount Presents line on February 9, 2021 from Paramount Home Entertainment.
The limited-edition Paramount Presents Blu-ray Disc™ includes the film newly remastered from a 4K transfer supervised by Crowe. The disc is presented in collectible packaging that includes a foldout image of the film's theatrical poster, and an interior spread with key movie moments. The ELIZABETHTOWN Blu-ray also includes a new Filmmaker Focus with Crowe, never-before-seen deleted scenes, and an alternate ending with an introduction by Crowe. Along with access to a Digital copy of the film, the Blu-ray also includes previously released special features, including deleted and extended scenes with an introduction by Crowe, "On the Road to Elizabethtown," "The Music of Elizabethtown," "Meet the Crew" featurette, "Training Wheels" featurette, a photo gallery and more.
Orlando Bloom (Pirates of the Caribbean franchise) and Kirsten Dunst (Spider-Man) star in this heartfelt romance set against a fantastic rock 'n' roll soundtrack. Hot-shot designer Drew Baylor's (Bloom) life becomes completely unraveled when he loses his father and his job on one fateful day. En route to Elizabethtown to visit his family, Drew meets Claire (Dunst). She's beautiful, unstoppably positive, and just the gal to guide Drew on his journey back home and to teach him what it means to live and love along the way. The film also stars Susan Sarandon, Alec Baldwin, Judy Greer, and Jessica Biel.
About Paramount Presents
This collectible line spans celebrated classics to film-lover favorites, each from the studio's renowned library. Every Paramount Presents release features never-before-seen bonus content and exclusive collectible packaging. There are 13 additional titles available in the Paramount Presents collection: Fatal Attraction, King Creole, To Catch a Thief, Flashdance, Days of Thunder, Pretty In Pink, Airplane!, Ghost, Roman Holiday, The Haunting, The Golden Child, Trading Places and The Court Jester.
ONE TOUGH BASTARD: A Washed-up '80s Action Star Returns in the Must-Read Novel of the Year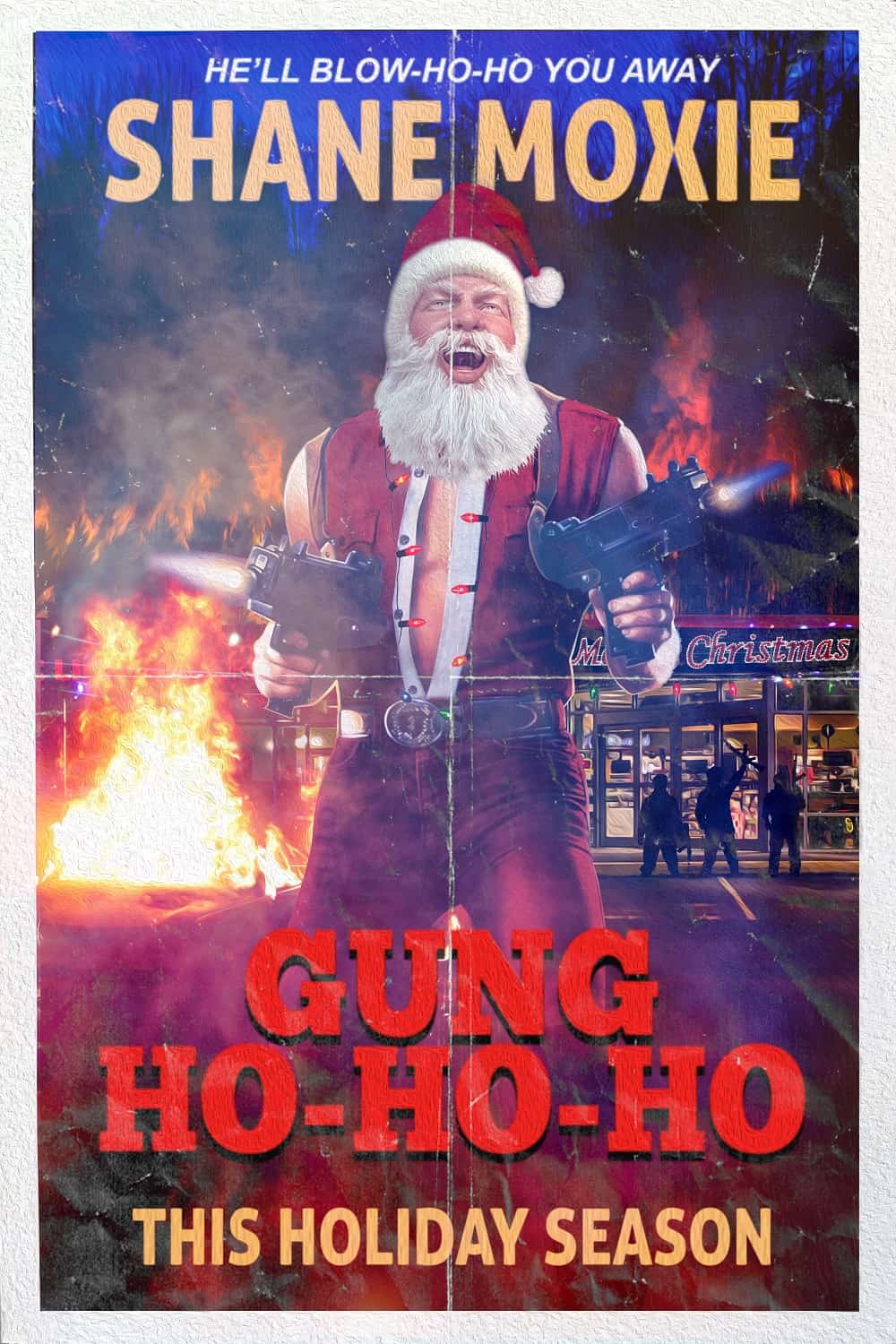 Just in time to escape 2020 forever, the world is ready for the return of '80s action icon Shane Moxie, star of the smash hit action favorites Amishing in Action, Gung Ho-Ho-Ho, American Sumo, and Lambadass who now stars in Adam Howe's new novel One Tough Bastard!

"ONE TOUGH BASTARD"
A novel by Adam Howe

Published by Honey Badger Press, 280 pages approx. Released March 1, 2021 (Kindle, TPB, and Audible)

Shane Moxie:
A washed-up 80s action star who refuses to believe his best days are behind him…

Duke:

A hyper-intelligent chimpanzee and arguably the greatest animal actor of his generation…

SYNOPSIS:
Reunited for an anniversary movie screening, when Moxie and Duke are targeted by assassins, the feuding co-stars reluctantly join forces to terminate with extreme prejudice an organized crime syndicate headed by an iconic German action star dealing death from his movie-themed fast food franchise.

TAGLINE:
One's a big dumb animal
The other's a chimpanzee
Shit just got real

From Adam Howe, writer of Die Dog or Eat the Hatchet and Tijuana Donkey Showdown, and the winner of Stephen King's On Writing contest, comes a 'buddy' comedy in the tradition of Lethal Weapon, 48 Hours, and Tango & Cash, and a love letter to the gory glory days of 80s/90s action cinema. One Tough Bastard will turn you into a goddamn sexual tyrannosaurus… just like its author.
One Tough Bastard is available to pre-order now:

Amazon US https://www.amazon.com/dp/B08NF5W1HF/ref=sr_1_1?dchild=1&keywords=one+tough+bastard+adam+howe&qid=1605282249&s=digital-text&sr=1-1

And UK https://www.amazon.co.uk/dp/B08NF5W1HF/ref=sr_1_1?dchild=1&keywords=adam+howe+one+tough+bastard&qid=1605282635&sr=8-1
Cocktails Made Easy – Happy Thanksgiving! | BARTENDER 15th Anniversary Collector's Edition from Shout! Factory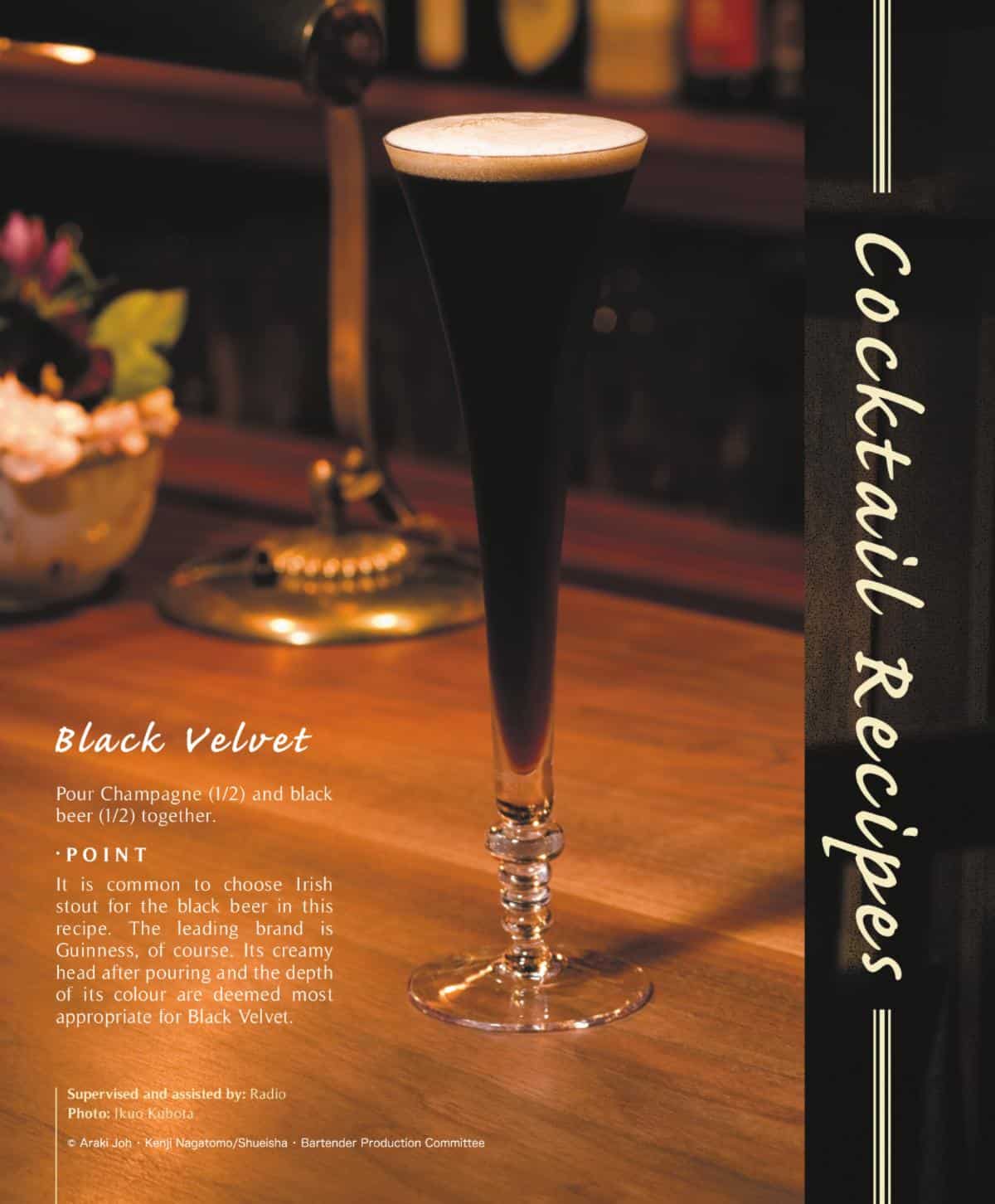 Every drink has a story, and every story has a drink to accompany it. Hidden in the Ginza district's back alleys in Tokyo, we find Eden Hall, an intimate bar run by Ryuu Sasakura, the bartender prodigy known to mix the most incredible cocktails anyone has ever tasted. However, not anyone can find Eden Hall, but it must find you!
Anime series BARTENDER, based on the best-selling Japanese manga of the same name by Araki Joh and illustrated by Kenji Nagatomo, is a charming and heartfelt anthology series that brims with captivating slice-of-life narratives and scrumptious-looking anime.
Since its initial debut in 2006, BARTENDER developed a worldwide cult following. This acclaimed series was directed by Masaki Watanabe (Battle Spirits, Bakumatsu, KADO – The Right Answer), written by Yasuhiro Imagawa (Giant Robo the Animation) and produced by Palm Studios.
BARTENDER Series Overview
Situated in the Ginza district of Tokyo is the Eden Hall, a quiet bar that few people manage to come across. It is run by the legendary bartender Ryu Sasakura, a genius at mixing the right drink for the right customer. Throughout his period at Eden Hall, customers from all walks of life, carrying all sorts of burdens, arrive for a godly glass at the Hall and a kind word with Ryu, both of which assist in clearing their problems up and reviving them for another go at life.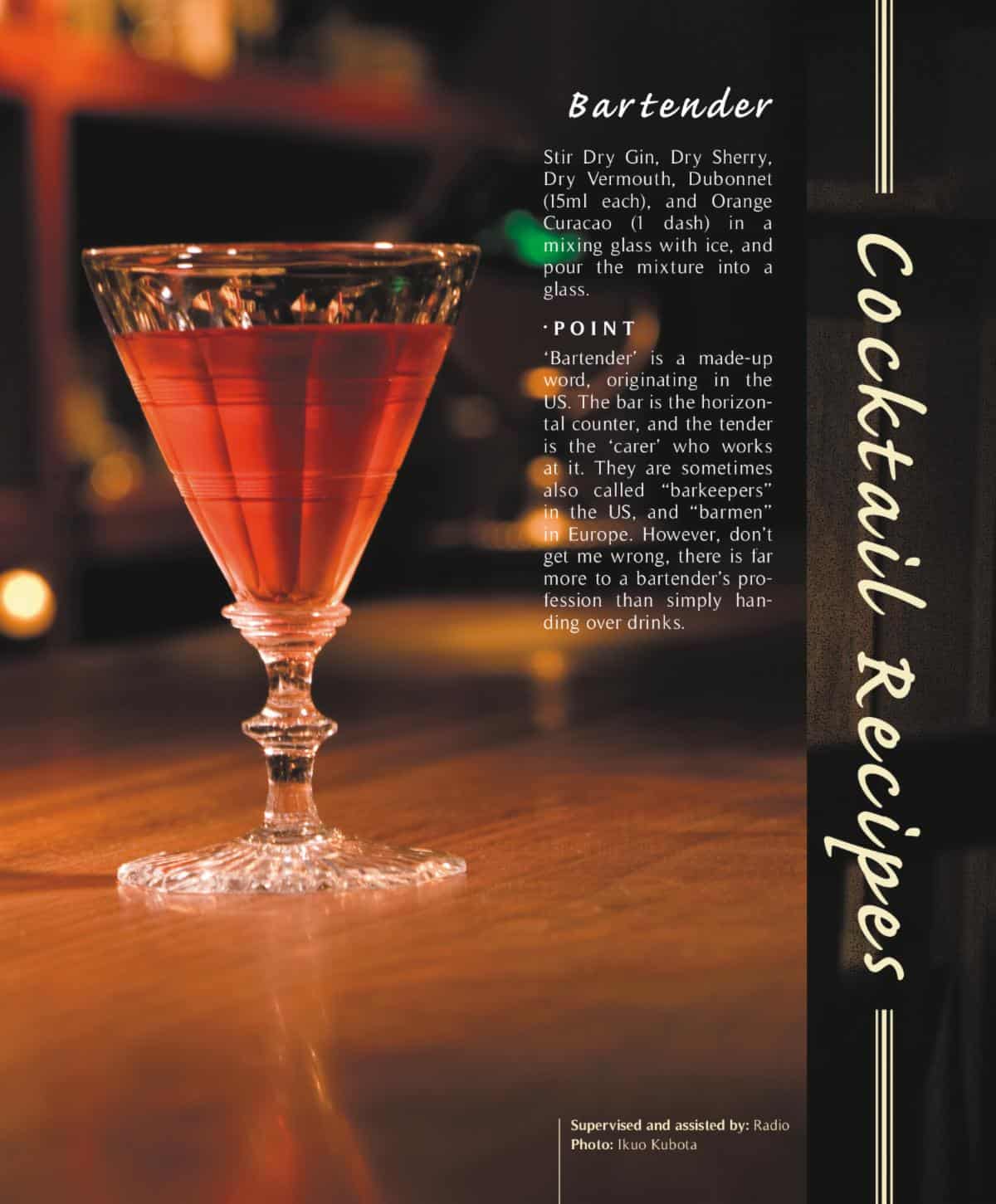 BARTENDER 15th Anniversary Collector's Edition Bonus Content
All eleven original episodes
Nine cocktail recipe cards
Four collectible coasters
Clean opening credits
Clean closing credits
Bumpers
1080p High-Definition Widescreen (1.78:1) Audio: DTS-HD Master Audio 5.1 Original Japanese Subtitles: English Runtime: 253 minutes
Little Fish opens Feb 5th from IFC – Check out the trailer!
Pre-order Announcements: A SERBIAN FILM and TORCHED!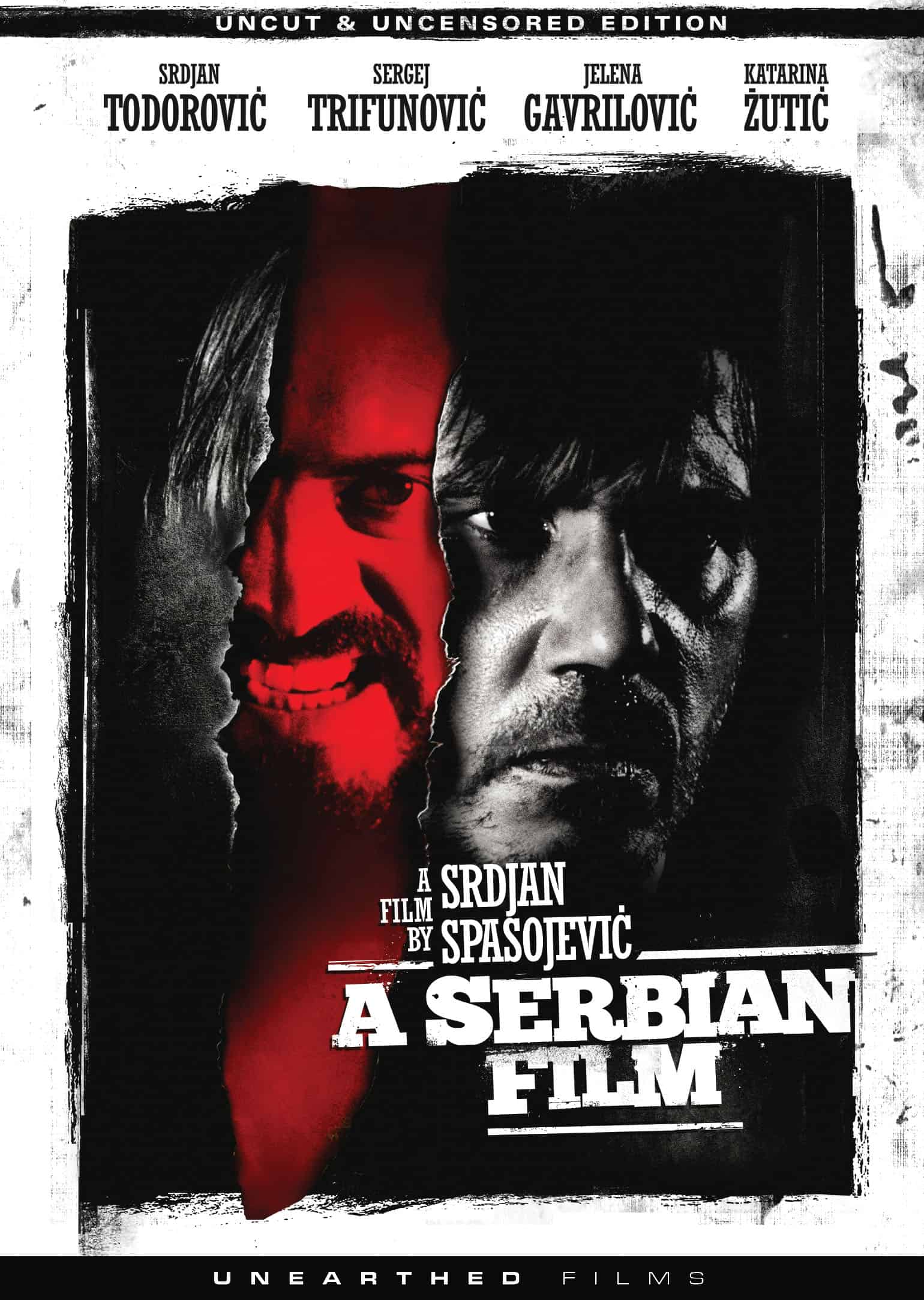 Stephen Biro and Unearthed Films are proud to present TORCHED, from good friend and colleague, Ryan Nicholson. This is a continuation of the Plotdigger catalog from Unearthed Films to honor Ryan's memory. Stay tuned for more great Plotdigger releases in 2021.

Also releasing very soon is A SERBIAN FILM, in all of its uncut and uncensored glory. The film shines on beautiful Blu-ray and DVD with English Subtitles. It's the first time the film has been released from the 4K master! Stay tuned for A SERBIAN FILM extended cut and A SERBIAN DOCUMENTARY later in 2021.
This holiday season, get CARRIED AWAY, now celebrating 10 years!
Carried Away | Theatrical Trailer from Gold Alchemy on Vimeo.
CARRIED AWAY, a Gold Alchemy Presentation, tells the story of Ed Franklin, a young man pursuing his dreams in Hollywood who returns home to Texas at Christmas to find his family in turmoil. His parents' marriage flounders, his younger brother awaits trial for dealing pot, and his older brother holds a bitter grudge against him.
Worst of all, his beloved paternal grandmother has been committed to a nursing home after suffering a stroke, which has left her mentally disabled. In defiance of his father, and with Granny's cooperation, he abducts her, intending to take her back with him, and his father and brothers set out after them in a cross-country pursuit that comes to a surprising conclusion in the Californian desert.
THE PRODUCTION
Tom Huckabee (TAKING TIGER MOUNTAIN REVISITED), a Fort Worth resident and Hollywood veteran, wrote and directed CARRIED AWAY and produced it along with James M. Johnston (A GHOST STORY, THE OLD MAN AND THE GUN) and co-producers Gabriel Horn and Jennifer Floyd, all natives of Dallas/Fort Worth.
It was shot on location in North Texas, Arizona and California during February and March, 2009. Arcosanti, Paolo Soleri's experimental architectural community in the Arizona desert, supplies the backdrop for much of the second half.
The high-definition (shot with RED cameras by DOP Ron Gonzales) picture was edited during production by Benjamin Wilbanks and Sam Crutsinger in a state-of-the-art, mobile editing studio, dubbed Confidence Bay, created by Crutsinger and partner Michael David Weis. The exceptional cast and considerable amount of extras, assembled by Toni Cobb Brock and Sally Allen, came entirely from the DFW acting pool.
The Theater Fire, Fort Worth-based, award-winning music ensemble, performs on screen and contributes nine songs to the soundtrack. Curtis Heath (HELLION, 1985), the co-leader of The Theater Fire, composed the score. The semi-autobiographical tale is a pet project for the writer/director, who opted to fund it himself in an effort to make a truly independent film.
Director's STATEMENT:
"CARRIED AWAY is based on my relationships with my family and my grandmother in particular, although I never kidnapped her or took any extensive road trips with her after I became an adult. I wrote the first draft twenty-odd years ago in Hollywood.
An agent known for sparking bidding wars on spec scripts sent it to ten of the biggest directors of the day. By the following week they had all passed, some advising us to come back when we had a star attached. In 2007, I returned to my hometown in Texas at the bequest of my siblings to help care for my father who had Alzheimer's. I thought I'd use the opportunity to escape the film industry and follow my muse into art photography.
Then came Night Crawlers, a little horror comedy by a tight-knit group of filmmakers from the boondocks south of Cowtown. It was one of the most entertaining and professional-looking local movies I had seen with something extra that qualified it as Art in my mind.
Gabriel Horn, who co-produced and starred in Night Crawlers, asked to read something I'd written and I gave him Carried Away. He called the next day to say he loved it, wanted to star in it and produce it with me. He seemed confidant he could find the funding. Meanwhile, I would dip into my home equity loan on the house I owned in L.A.
We talked about attaching name actors in the remaining roles and made some inquiries along those lines, this despite my ambivalence towards the "name" game I had played for so many years in Hollywood. Enter Toni Cobb Brock and Sally Allen, DFW's premiere casting directors, and it wasn't long before I had a cast as good as I could have gotten anywhere, sans "names." By then the crew had filled out, mostly by Night Crawlers alumni, augmented by James M. Johnston, a pillar of the DFW DIY scene and his friends, The Theater Fire, a local band I had admired from a far.
The budget evolved from pie-in-the-sky $75K to a realistic $275K. But we only had enough in my equity line to get the film in the can. Eventually, the rest of the money was raised via deferments, credit cards, and the sale of a few investment points. People I met on Facebook chipped in enough to cover craft service. Maybe it's because I'm in my '60s and my dad died of Alzheimer's that issues of seniors seem so immediate and crucial to me. But anyone who keeps up with current affairs knows that our society is aging exponentially. The Baby Boomers who have dominated American society since the Sixties are entering nursing homes and retirement centers.
They are not settling for second class status, which modernity wants to afford the elderly. For the better part of a century we have made old age and its natural effects taboo. Like death itself we have put the aged as far away as possible. That attitude is not sustainable. We've got to deal with our elders in new ways, or old ways, maybe. I don't have any answers, but I've got questions, which my film articulates better than I can." – Tom Huckabee