The Djinn is one of the fastest moving horror movies I've seen in the last five years. Playing almost like an extended episode of a horror anthology, this film strikes that perfect balance between ghost story and fairy tale. While that might not impress the gore hounds, hold back on that horror snobbery. Sometimes, we need atmospheric haunts about ordinary people being asked to fight the extraordinary.
IFC Horror has been killing it during the Pandemic and its immediate aftermath. While watching The Djinn, I was floored about how the film effectively takes a simple ghost story premise and makes it intense for the next 80 minutes. Dylan is a young mute and asthmatic child who desperately misses his mother. His radio host dad leaves him alone at night, while he scours through his new home looking for anything to get him out of this life.
Wish fulfillment is one of scariest conceits when it comes to horror. Nothing is more terrifying than getting what you want and having that kill you. For a low budget horror movie, they play with the concept of a Djinn in a way that makes sense. It effectively has to occupy realistic physics, but can confuse and entice you. Playing on the now dead mother was creepy, but effective.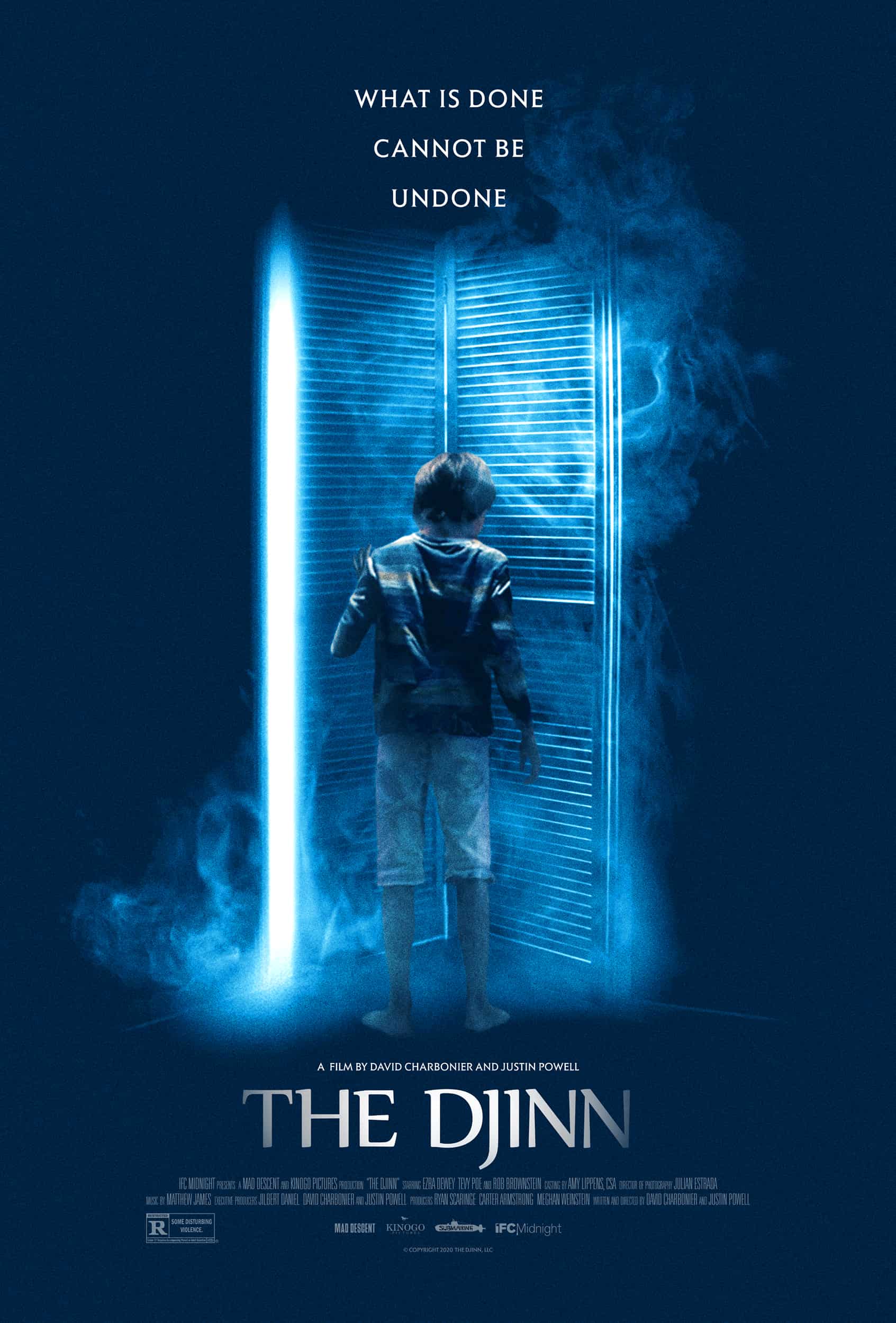 More than anything, The Djinn succeeds when it forces you to buy into the terror that faces a child in a situation out of control. It's one thing to be an adult and fighting against an enemy, but kids are automatically a step below. They're little, they don't way much and a hard hit might kill them. Every threat becomes so much more severe. But, it makes the payoff that much sweeter. Hell, I'm still smiling over the ending.
Will The Djinn be a movie that sticks with a ton of people? Probably not. But, it's a horror movie that I believe deserves more attention than it's receiving. Give it a shot.
The Djinn is in theaters, digital and on demand now from IFC Films!