Sony Music Entertainment and Sony Pictures Home Entertainment announces the digital release of "Bob Dylan: Odds and Ends"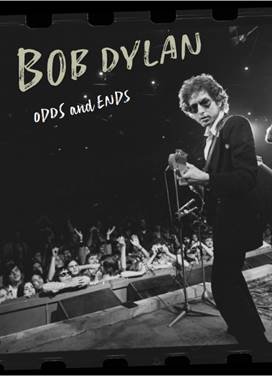 Sony Music Entertainment (SME) and Sony Pictures Home Entertainment (SPHE) today announced the digital release of Bob Dylan: Odds and Ends, a new compilation film featuring rare elements from throughout the artist's career. The film's release highlights a distribution collaboration between the companies for longform content, documentaries, and concert films from some of the most iconic artists in the SME catalog across multiple digital platforms. Bob Dylan: Odds and Ends and five other essential film titles from the Bob Dylan catalog are available for digital download and rental today.
Five Other Dylan Film Essentials available for Digital Download and Rental Today Across Multiple Digital Platforms; Bob Dylan: Odds and Ends is Available Here
A wide-ranging two-hour film, Bob Dylan: Odds and Ends details some of the most important moments throughout Dylan's career. The film is an eclectic new compilation of rare promotional films, videos and behind-the-scenes footage. The featured titles released will also include four concert films: Bob Dylan: Trouble No More – A Musical Film, The Other Side Of The Mirror: Bob Dylan Live At The Newport Folk Festival 1963-1965, Bob Dylan: The 30th Anniversary Concert Celebration, and Bob Dylan: MTV Unplugged – and additionally, comedy/drama Masked and Anonymous.
With this collaboration, SME engages SPE's global distribution and marketing network to showcase the breadth of Sony Music's extensive premium content offerings.
Tom Mackay, President, Premium Content A&R, Sony Music Entertainment said, "Bob Dylan has one of the most iconic catalogs in music history and we are honored to bring it to life. With Sony Pictures, we are giving fans an exclusive inside look at rare, revealing moments from his career. Because of our collaboration, this sort of creative achievement was made easier by combining the unique talent and resources of our two global companies. That partnership offers all of our artists the ideal platform to tell their stories and reach their fans around the world."
"We are thrilled to team up with Sony Music on this distribution collaboration to bring music fans worldwide great video experiences from some of the most renowned artists in SME's catalog," said Jason Spivak, Executive Vice President, Distribution for North America Television & Home Entertainment, Sony Pictures Entertainment. "Bob Dylan is one of the most influential musicians of our time with a global fanbase. We could not be more excited to give his fans an inside look at his career through Bob Dylan: Odds and Ends."
Bob Dylan: Odds and Ends and the other Bob Dylan film essentials are available now. Click here for more information.
FREAKS AND GEEKS available to purchase on digital platforms for the first time June 28th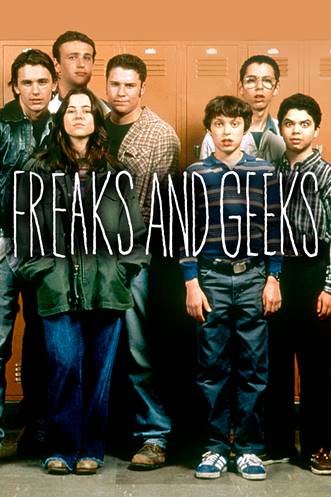 Executive produced by Judd Apatow and series creator Paul Feig, "Freaks and Geeks" explores the universal experience of being a teenager as lived by the regular old freaks and geeks in a Michigan high school circa 1980. All 18 episodes of the acclaimed comedy-drama with their original music will be available to purchase on digital platforms for the first time, including Amazon, iTunes, and Google.
Gritty Festival Hit DOWNEAST Starring Greg Finley Debuts on VOD July 13th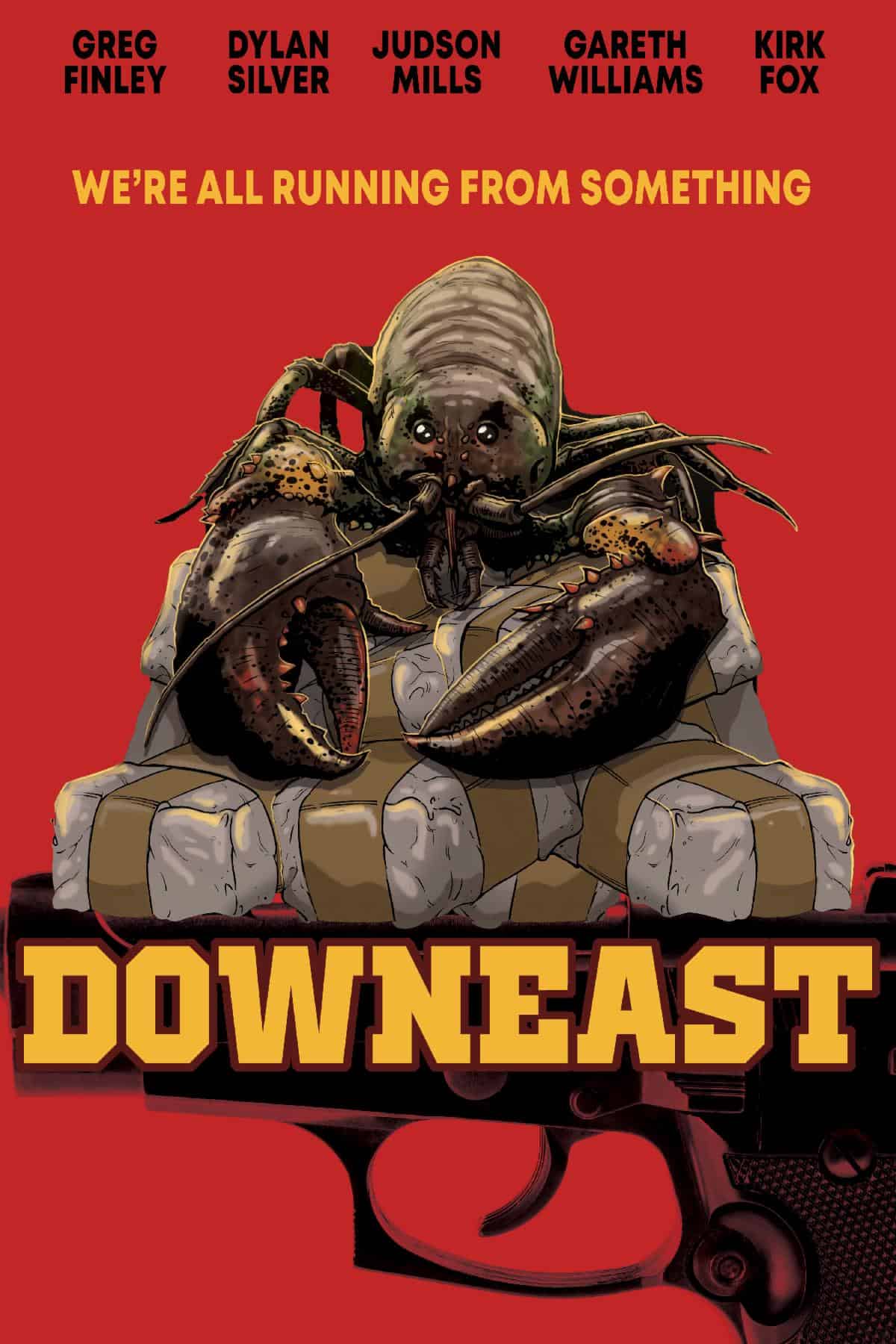 Following a successful run on the film festival circuit, Gravitas Ventures and APS Films have announced the Digital HD and cable VOD release of Joe Raffa's Downeast. The rough and tumble crime drama will be available July 13th on a number of digital and cable platforms, including iTunes, Amazon Video, Vudu, Comcast, Spectrum, and Cox.
Downeast had its world premiere at the Garden State Film Festival in March, kicking off a screening tour across North America. The film has taken home a number of awards including Best Director and Best Actor at Worldfest Houston and Best Film, Best Director and Best Actor at the Montreal Independent Film Festival. Downeast screened at the Beverly Hills Film Festival, the Phoenix Film Festival and the Show Low Film Festival.
Downeast was produced by APS Films and directed by Joe Raffa, who wrote a script based on a story by Maine native Greg Finley. Finley produced alongside Cory Pyke. Edwin Pendleton Stevens served as executive producer.
ARROW's July SVOD Digital Release Lineup Plans a Horror Road Trip Across the US
Arrow Video is excited to announce the July 2021 lineup of their new subscription-based ARROW platform, available to subscribers in the US, Canada and the United Kingdom.

The July lineup leads with a selection of films highlighting American genre classics from sea to shining sea. ARROW's Summer Road Trip season highlights the work of revolutionary American filmmakers, including George Romero, Lucky McKee, William Grefe, Jill Gevargizian, Bill Rebane, Chelsea Stardust, and Patrick Picard.

Chelsea Stardust (Satanic Panic, "Into the Dark: All That We Destroy") curates a selection of her personal favorites on July 16 including: Brain Damage, Cinema Paradiso, Versus, and We Need To Talk About Kevin.
The Bloodiest American Road Trip:

July 1 will hit the gas in the North East, covering films that take place in New England and the Mid-Atlantic. July 1 titles include: The Woman, The Driller Killer, Deadly Manor, Dark August, The Crazies, and Season of the Witch.

July 9 heads South, taking a cinematic journey through the South Atlantic, East South Central and the West South Central. July 9 titles include: The Texas Chainsaw Massacre, The Slayer, The Mutilator, Scared Stiff, The Annihilators and She-Devils On Wheels.

July 16 ventures to the Midwest, highlighting horrors everywhere from the Dakotas to Missouri. July 16 titles include: The Stylist, A Ghost Waits, Lake Michigan Monster, The Chill Factor, Deadbeat at Dawn and Trapped Alive.

July 23 goes West, finding terror all the way to the Pacific Ocean. July 23 titles include: The Bloodhound, Switchblade Sisters, The Prey, The Hills Have Eyes, The El Duce Tapes, and The Witch Came From the Sea.
Ultraman Day: Ultrathon Full-Day Stream July 10 from TokuSHOUTsu, Shout! Factory TV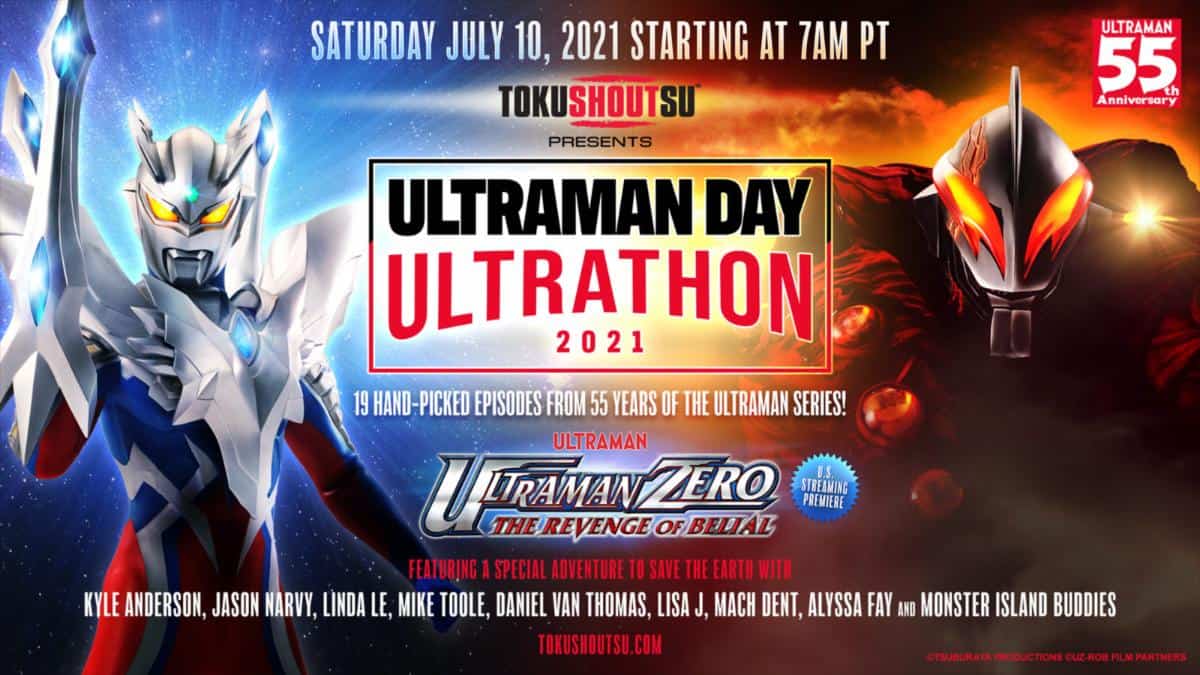 In celebration of the 55th anniversary of the landmark series Ultraman, Shout! Factory TV™ and its premier Tokusatsu channel TokuSHOUTsu™ will proudly present a full-day streaming event entitled Ultraman Day: Ultrathon on Saturday, July 10. The marathon – featuring 19 episodes that span 55 years of the Ultraman series – culminates in the U.S. streaming premiere of Ultraman Zero: The Revenge of Belial.
The Ultrathon will stream across all Shout! Factory TV and TokuSHOUTsu platforms and feature one-of-a-kind fan engagement, including exclusive giveaways of top toys from Bluefin Brands and promotional support from Marvel Entertainment, Factory Entertainment, VIZ Media and RightStufAnime.com.
As part of an all-day adventure of intergalactic battles, Kaiju, aliens, heroes and villains, Ultrathon will also include In Search Of An Ultraman! The Invasion From Another Space! A journey across time and space to save Earth from invasion, this newly produced special features top voices representing franchise fans around the world, including Kyle Anderson (Nerdist), Jason Narvy (Mighty Morphin Power Rangers), Linda Le (Vampy Bit Me), Mike Toole ("The Mike Toole Show" on Anime News Network), Lisa J (No Pink Spandex), Daniel Van Thomas (English voice of Ultraman Zero), Mach Dent (Vintage Henshin), Alyssa Fay (Daikaiju Legends), and Monster Island Buddies.
Ultrathon kicks off on Saturday, July 10th at 7 a.m. PT with 19 hand-picked episodes across 9 Ultraman series – Ultraman, Ultraseven, Return of Ultraman, Ultraman Ace, Ultraman Leo, Ultra Q, Ultraman X, Ultraman Orb, and Ultraman Ginga – alongside segments of the new special, as it leads up to the 5 p.m. PT U.S. streaming debut of Ultraman Zero: The Revenge of Belial as its grand finale.
Ultraman Day: Ultrathon can be viewed across TokuSHOUTsu and Shout! Factory TV platforms: on TokuSHOUTsu.com and ShoutFactoryTV.com; TokuSHOUTsu's Pluto TV, Twitch and THETA.tv channels; Shout! Factory TV's Amazon Fire TV, Android, Apple TV, and Roku apps; and the following digital streaming platforms: IMDb TV, Local Now, Pluto TV, Redbox, Samsung TV Plus, Sling TV, STIRR, Twitch, Vizio and XUMO.
Following Ultrathon, Ultraman Zero: The Revenge of Belial and In Search of Ultraman! The Invasion from Another Space! will join the catalog of Ultraman content also available for streaming on demand across Shout! Factory TV platforms, on ShoutFactoryTV.com; Shout! Factory TV's Amazon Fire TV, Android, Apple TV, and Roku apps; and on various Shout! Factory TV branded channels including Tubi, Amazon Prime Channels, and the Roku Channel.
Shout! Factory has licensed a number of Ultraman titles (produced by the innovative team at Tsuburaya Productions Co., Ltd) through its relationship with both Mill Creek Entertainment and the Ultraman worldwide distributor (excluding Asia), Indigo Entertainment Ltd.
Ultraman Zero: The Revenge Of Belial Synopsis
Ultraman Zero, the rookie Ultraman from Tsuburaya's 2009 theatrical movie returns, fully-fledged. However, he is confronted with the empowered Kaiser Belial, back from the evil Ultraman Belial whom he and other Ultra warriors battled so fiercely in Nebula M78. Can Ultraman Zero live up to the expectations of his legendary father Ultraseven?