The Avatar: The Last Airbender Elemental Masters Collection is Here from Loot Crate!
Avatar: The Last Airbender is having a productive December 2021. You got the massive Blu-ray set that hit at the start of the month, now Avatar is getting Loot Crate love.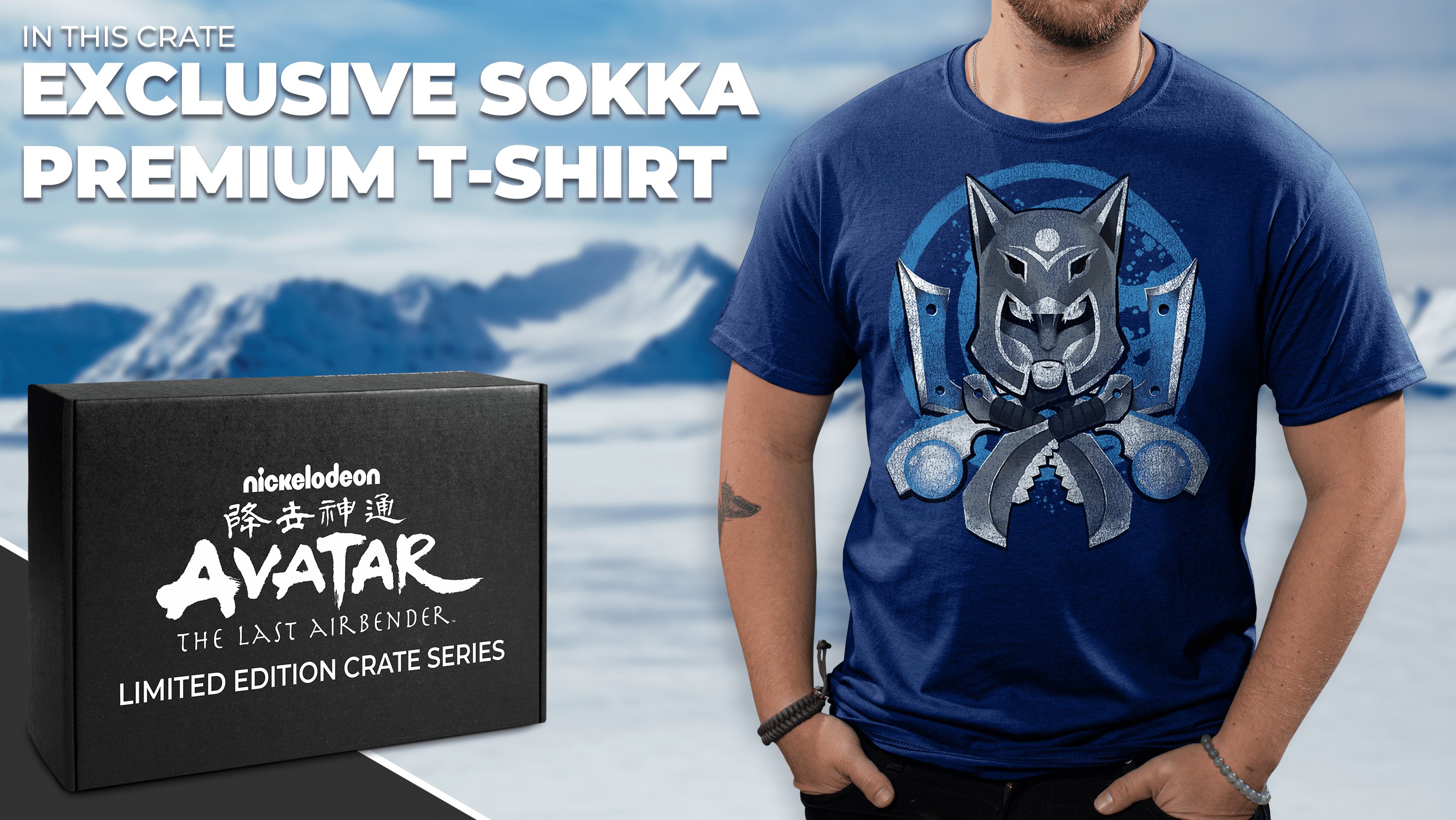 The big component of this Loot box is the exclusive Sokka t-shirt. I have no idea what a Sokka is, but the readers seem to dig him. I think it's a him. Hopefully, he's not that anime character from Tik Tok about watching eyes.
What's cool is the theme that the Crate Series follows. Loot Crate has Box 1 as the Water theme. The other three boxes follow the other tribal elemental themes. There's even a Katara bust in one of these boxes.
If you buy the crate plan, you'll get a new Avatar: The Last Airbender box every 3 months. Each crate is $49.99 plus shipping. That's quite the Loot Crate deal.
If you dig this sort of thing, then I recommend picking it up. I still have a few things out of their It's Always Sunny box and it's pretty cool.
Make sure you buy your limited-edition Avatar: The Last Airbender Elemental Masters Collection from Loot Crate: