THE BUSTER KEATON COLLECTION:
GO WEST & COLLEGE
Comes to Blu-ray and DVD on December 8, 2020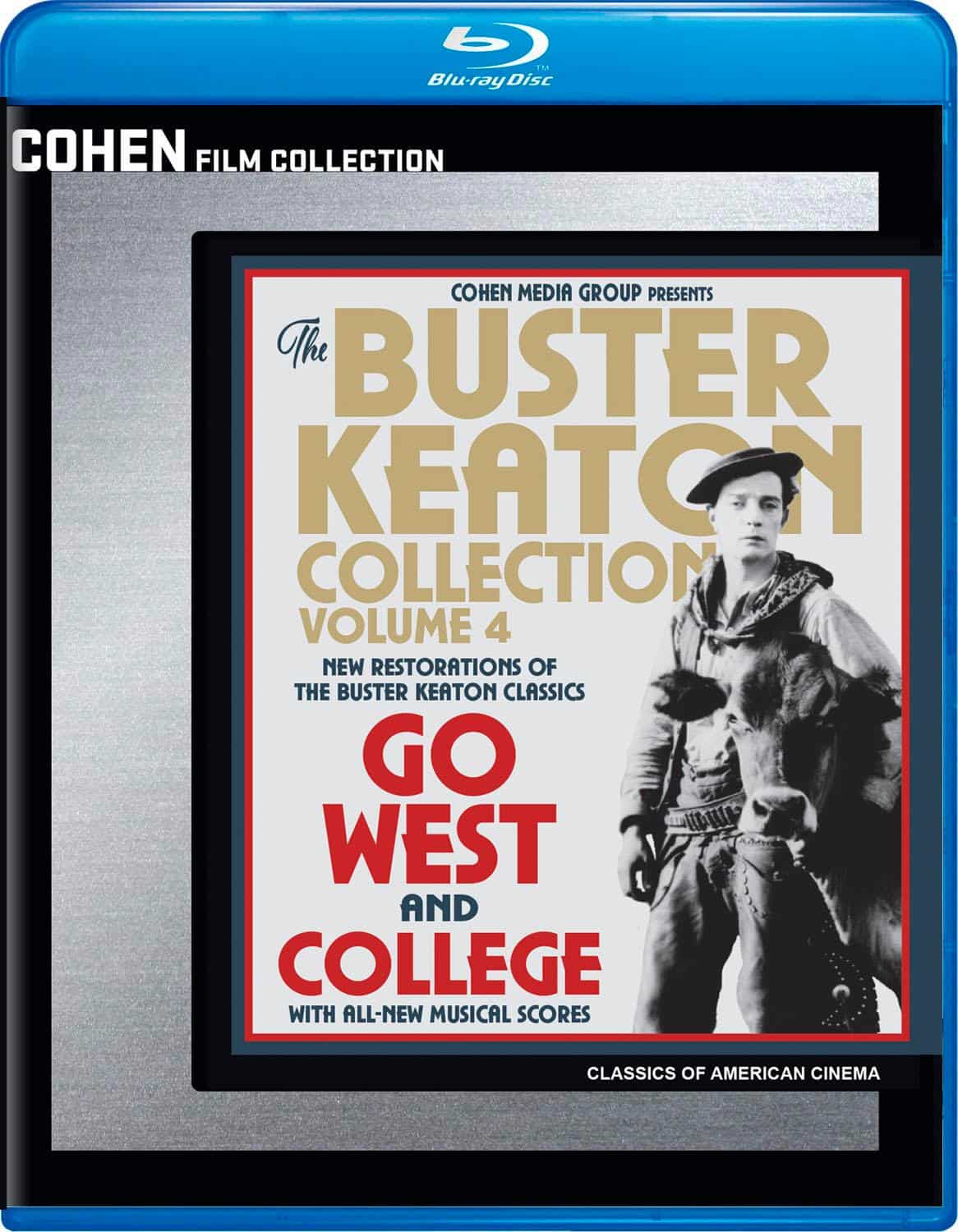 GO WEST

Heeding the expansionist call of Horace Greeley, an idealistic young man (though aptly named "Friendless") hops a freight train westward to meet his destiny, first in a teeming metropolis—where he is roundly trampled by rush-hour foot traffic—then into the ranch lands of Arizona. His attempts at bronco busting, cattle wrangling, and even dairy farming all end in hilarious failure, but when a trainload of steer are unleashed on the streets of Los Angeles, "Friendless" decides to undertake an unorthodox, single-handed round-up.

COLLEGE
Keaton's ode to varsity life demonstrates the performer's trademark brand of visual comedy as well as his remarkable agility. He stars as Ronald, a small-town, academically-inclined freshman who applies his wiry physique to a series of sports, in order to impress a fellow student (Anne Cornwall). He seems destined for failure, but when Mary is accosted by an overzealous rival (Harold Goodwin), Ronald discovers within himself an untapped wellspring of athleticism.
About Cohen Media Group (www.cohenmedia.net)
Formed in 2008 by Charles S. Cohen, Cohen Media Group, LLC (CMG) is a leading producer and distributor of independent, foreign and arthouse films in North America. Cohen Media Group is today the largest American distributor of French films in the United States, while its specialty label, the Cohen Film Collection, releases restored and remastered editions of classic Hollywood and foreign films on digital platforms, Blu-ray and DVD. 
Cohen Media Group has distributed over 117 feature films and 10 shorts and has been nominated for eight Academy Awards.
CMG releases include The Salesman from Iranian Director Asghar Farhadi, which won the Academy Award for Best Foreign Film and the Oscar nominated Faces Places and The Insult. The Company has also acquired the rights to over 800 films, including cinema landmarks from Douglas Fairbanks and Buster Keaton and Merchant Ivory Productions, best known for Howards End and Maurice.
Additionally, Cohen Media Group has several feature film and television productions currently in the works and most recently launched the Cohen Media Channel, an SVOD channel, which is now available on Amazon. In 2018, Cohen Media Group acquired Landmark Theatres, the nation's largest specialized theatre chain dedicated to independent cinema with 252 screens in 27 markets.