Get ready for a spine-tingling journey back to the 80s with the horror comedy "Shaky Shivers." Cinedigm has recently acquired all North American rights to the film from director Sung Kang, renowned for his role as Han in Fast X. The company has big plans for "Shaky Shivers," with a theatrical release scheduled for this fall, followed by an exclusive debut on their horror streaming platform, SCREAMBOX.
"Shaky Shivers" has already been making waves in the film festival circuit, having won the Grand Jury Award for Best Narrative Feature at the Gasparilla International Film Festival in Tampa, Florida. The excitement continues as the film gears up for its Canadian premiere at the Dark Bridges Saskatoon Horror Film Festival in June.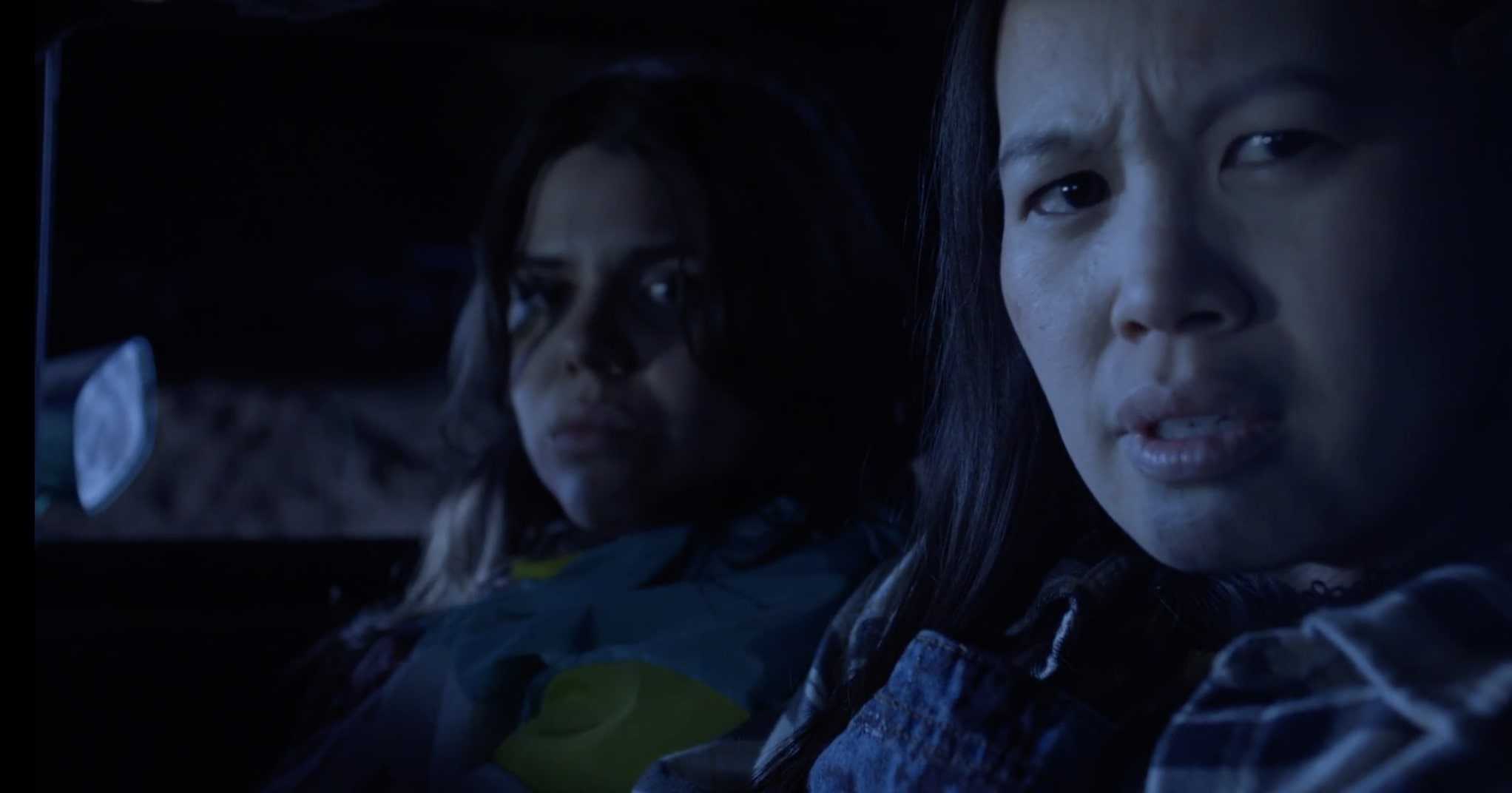 In Sung Kang's directorial debut, "Shaky Shivers" takes us on a hilarious and nostalgic adventure to an abandoned camp. Two young women, portrayed by Brooke Markham (In the Dark) and VyVy Nguyen (The Sympathizer), stumble upon a mystical book of spells. Surrounded by classic monsters and drawing inspiration from 80s horror flicks, Karen and Lucy find themselves caught in a series of supernatural events after an encounter with an old woman. As zombies, werewolves, and BigFoot unleash chaos, the duo must navigate a wild night armed with an unfamiliar spell book, striving to restore order before their lives unravel completely.
Amidst the peak of the Covid pandemic, Sung Kang made a bold career shift from blockbuster action films to the realm of horror directing. Paying homage to the beloved 80s movies of his youth, he dedicated five weeks to filming "Shaky Shivers" at a closed Girl Scout camp. Set in the 90s and featuring an exhilarating monster mash, the film captures the spirit of the 80s classics that Kang grew up adoring.
As a first-time filmmaker, Sung Kang expresses his gratitude for having Cinedigm, a prominent player in the horror space, as the film's distributor. The positive response from audiences during festival screenings has been rewarding, and winning the Grand Jury Award at Gasparilla was a mind-blowing experience. Kang's aim was to create a film that resonates with old-school horror enthusiasts and can be shared with their families today. With each step, the film is inching closer to achieving that goal, filling him with immense excitement.
Brad Miska, Managing Director of Bloody Disgusting/Cinedigm, highlights the unique appeal of "Shaky Shivers." The campy film transports viewers back to a time when spooky tales were shared by flashlight during slumber parties. Kang's directorial debut promises a thrilling experience with its blend of quirky humor, chilling moments, monstrous creatures, and a captivating throwback atmosphere. Fans are in for a treat this fall.
Written by Andrew McAllister and Aaron Strongoni, "Shaky Shivers" stars Brooke Markham (In the Dark) and VyVy Nguyen (The Sympathizer). The film's executive producers include Nina Yang Bongiovi, Kevin M. Lin, Michael Y. Chow, and Brian Yang, with Jean Shim and Luci Y. Kim serving as producers.
Stay tuned for the release of "Shaky Shivers" this fall, as Cinedigm brings forth an exciting blend of nostalgia, humor, and horror that will transport audiences to a bygone era of spine-chilling tales and monstrous adventures.